Skip Hess cast the first sets of Motomag wheels out of his garage, I was always intrigued by the history.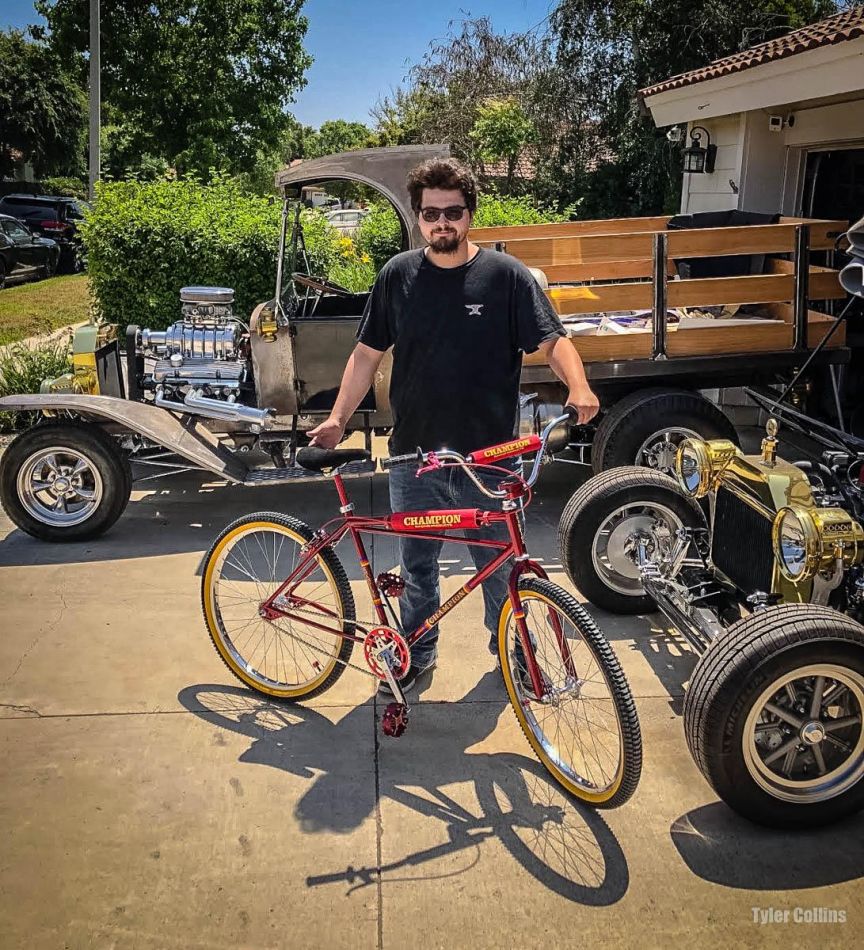 I assume some of the bikes you have are older than you are. Is older better in your book?
Tyler Collins: Haha, yeah I'm 26 years old and my bikes were built between 1975 and 1981, to me that was the era of innovation for these machines we all love. Some designs were great and we still see them utilized today, on the other hand there were some designs that were plain embarrassing to look at from a modern point of view. That's what's so interesting about that era to me though, the good and the bad, all of it was cool in its own way. So yes, to me older is better because it has a lot more character, I'd rather ride a piece of history than one of those Big Rippers on comically large wheels.
What's the big difference between working on cars and working on bicycles for you?
Tyler Collins: The frustration that comes with working on old cars I have not run into with a bicycle yet. I find it soothing to work on my bicycles when I'm alone, it's the only time I get to myself where I can clear my mind of any negative thoughts. As any Gearhead knows with his car, a 5 minute job can easily turn into a 3 day ordeal.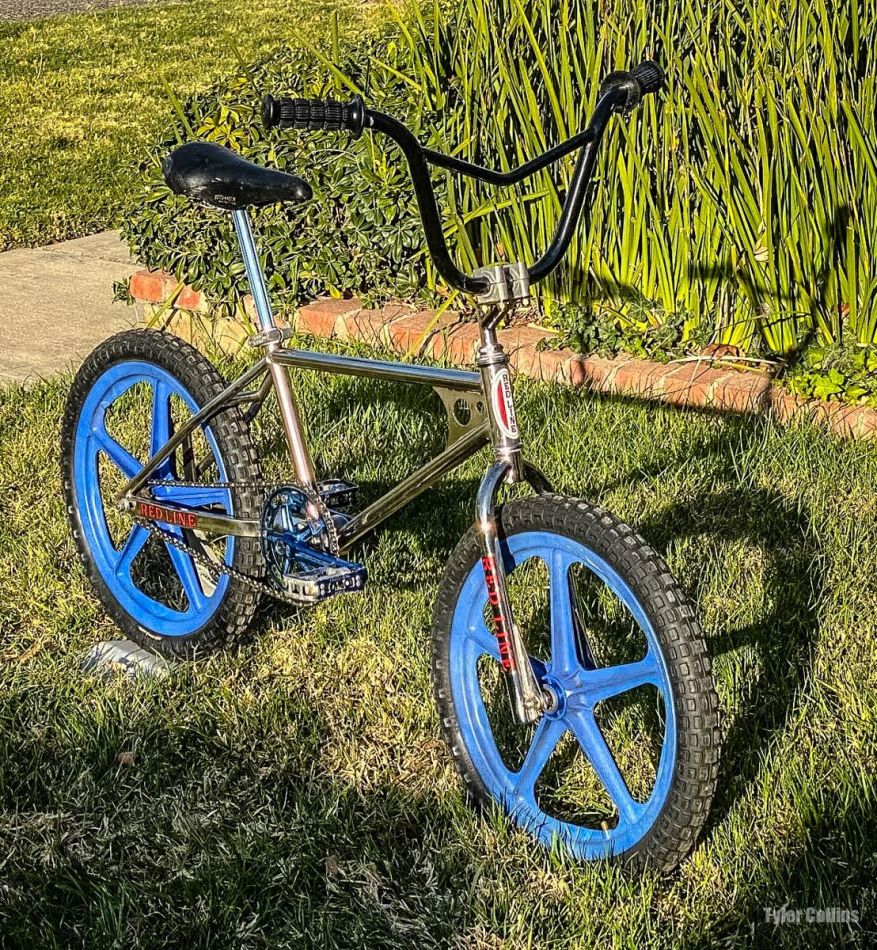 Your bikes look mint. Is that the goal of each build you do?
Tyler Collins: It was my goal when I first started building bikes, before I knew much about the hobby. Now the more I built them the more I realized they are meant to be preserved as they were instead of making an unrealistic carpet Queen. My first build was my Red 26" Champion and I used all new "Retro" parts which I was happy with at first, but it really started to bug me afterward that I didn't use a single era correct part. Now I just build them as they were meant to be, I usually put parts on a bike that are no more than 1 year older than the bike and no more than 3 years newer than the bike. NOS used to be all I bought but have come to appreciate the survivor parts as well.
Do you feel that you had to race, or be part of BMX, to better understand how bikes should look like?
Tyler Collins: There's so many great resources out there and a lot of real gentlemen in this hobby that building "correct" race bikes is easier than ever. For someone like myself that wasn't actually there for the era but truly appreciates the history behind it, I can't think of a better time to get into this hobby. It's amazing to me how many of the legends of the sport from the '70s era are still active on social media and can easily be reached if need be.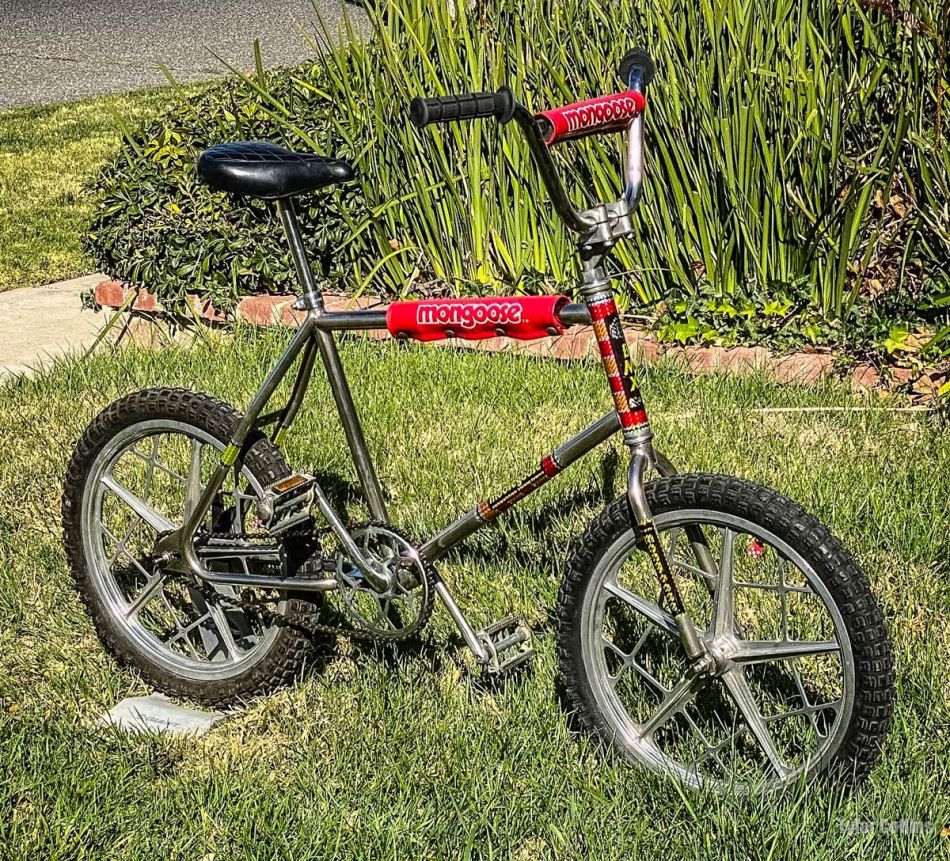 The Moosegoose isn't your typical BMX bike, where did you find it?
Tyler Collins: I purchased that out of the garage rafters at '80s Robinson Racing rider Travis Chipres' house. He is a long time friend of my dad's and was planning a trip to Utah but needed a little extra cash so I made him an offer on the Moosegoose and walked away with it when I was 17.
What's one of your oldest BMX products in your collection?
Tyler Collins: I would have to say my Simi Valley Motomag 1s. They are on my 1975 Champion Schwerma and the casting is so clean looking on them I believe they are 1974 or 1975 versions.
Do you buy and sell, trade, fix and sell, or what's your way of participation in the BMX collecting world?
Tyler Collins: I buy and sell when I can, I usually do a lot more buying than selling though, it's taken over as my #1 hobby these past few years.
Name three BMX collectors that you respect?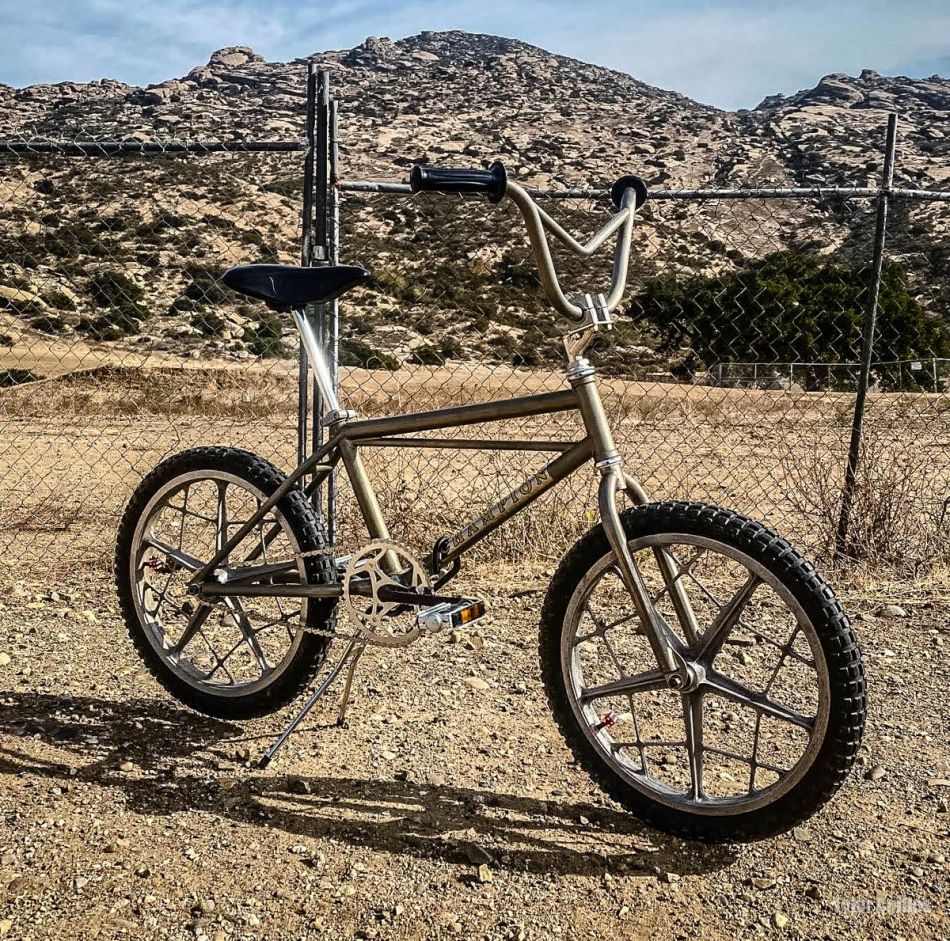 1) Simon Slater- hands down my favorite collector I've ever known. He is always so polite and willing to answer any questions I may have about era correct pieces and is all around a real good person in my book.
2) Jason Teraoka- Every time this guy posts a bike I find myself staring at his pictures of it for days on end studying every inch. He is a true wizard of contrast and makes anything look like a million bucks.
3) William LaRoque- Always top notch builds, another collector whose bikes I've studied for hours on end.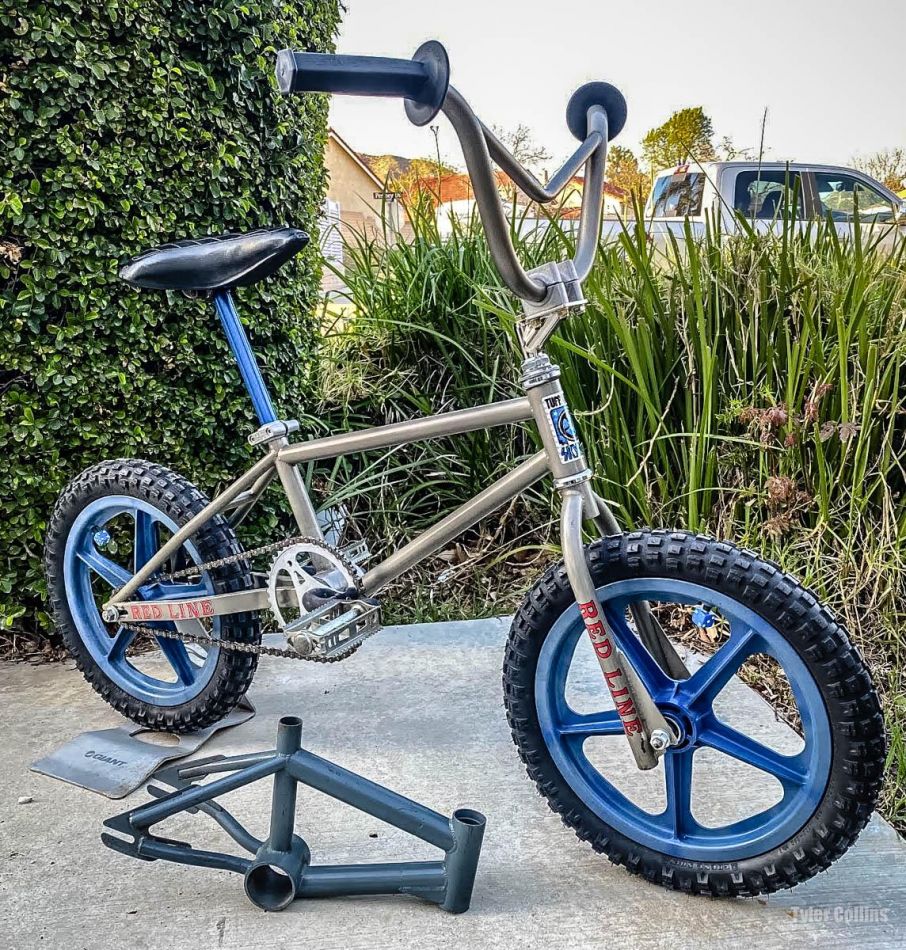 How much do you think the Redline squareback is worth these days?
Tyler Collins: The 16" pit bike? Hard to say in today's market. I haven't seen one for sale in a long time, to me it's priceless because my dad gave it to me when I was 15. The first old school BMX bike I ever got.
Do you have any BMX Freestyle bikes/products in your collection or is that not where your interest is?
Tyler Collins: My main interest is in the racing history of BMX, I never thought too much of freestyle but there are a couple bikes I've seen that I was impressed with the way they looked.
What products are a great help when you find an old rusty historical piece of shit bike that needs to shine again?
Tyler Collins: Blue Magic has always been my go-to when bringing back a nickel finish. Other than that, I usually like the crusty bits on my bikes.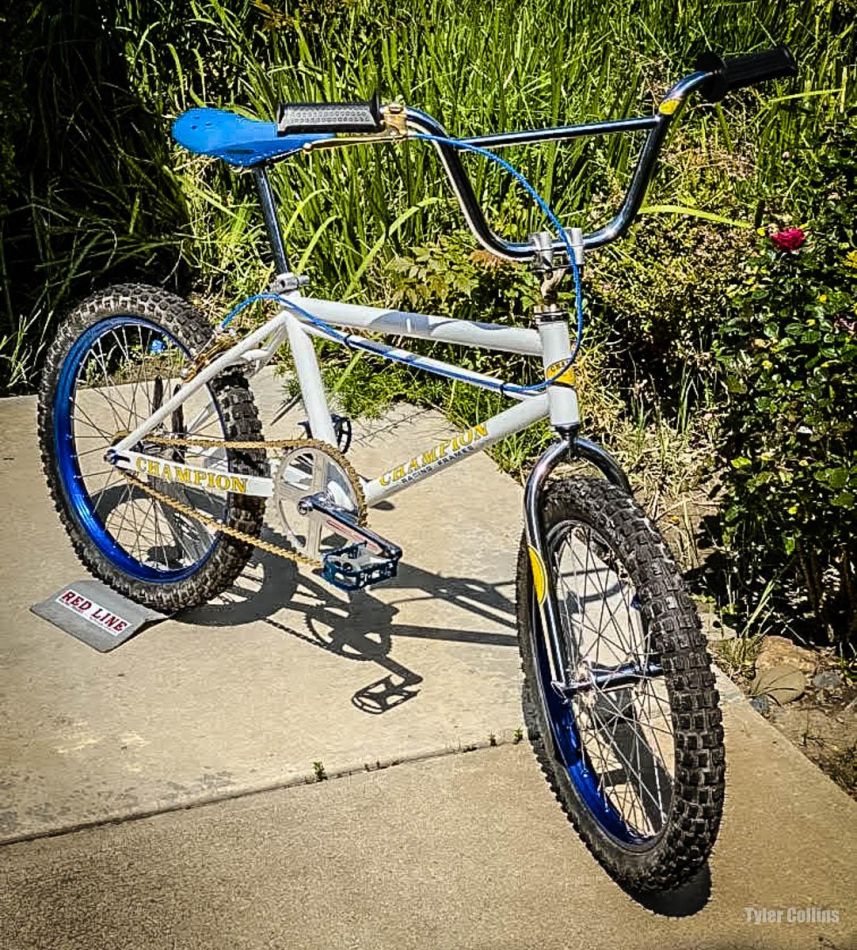 How often do you look on eBay/Craigslist/BMX Museum to shop for old BMX stuff?
Tyler Collins: Non-stop some days. I get an idea about how I want to build one of my bikes and I look day and night until what I'm looking for pops up for sale.
Do you take your bikes out for a cruise from time to time?
Tyler Collins: Once in a while I will pull out something old and go for a spin. For me, the Moosegoose is by far the best riding bike I own and will use any opportunity I can to take it to a car show and ride around the parking lot with it to see people's reactions to the funky looking frame.
What are the Bike Shows that you must attend?
Tyler Collins: BMX Society show in Van Nuys, CA was the only BMX show I got to go to and that was in 2019. Had a lot of fun at that one and hope to attend more in the future.
What's a bike (part) you have been looking for but haven't been able to locate?
Tyler Collins: I've been on the hunt for a Twin down tube Champion Squareback 26" frame for a few years now, hoping one pops up to complete my Champion collection.
Where can people reach you when they have that part available?
Tyler Collins: I'm on BMX Museum and Instagram as Chromoly_Kid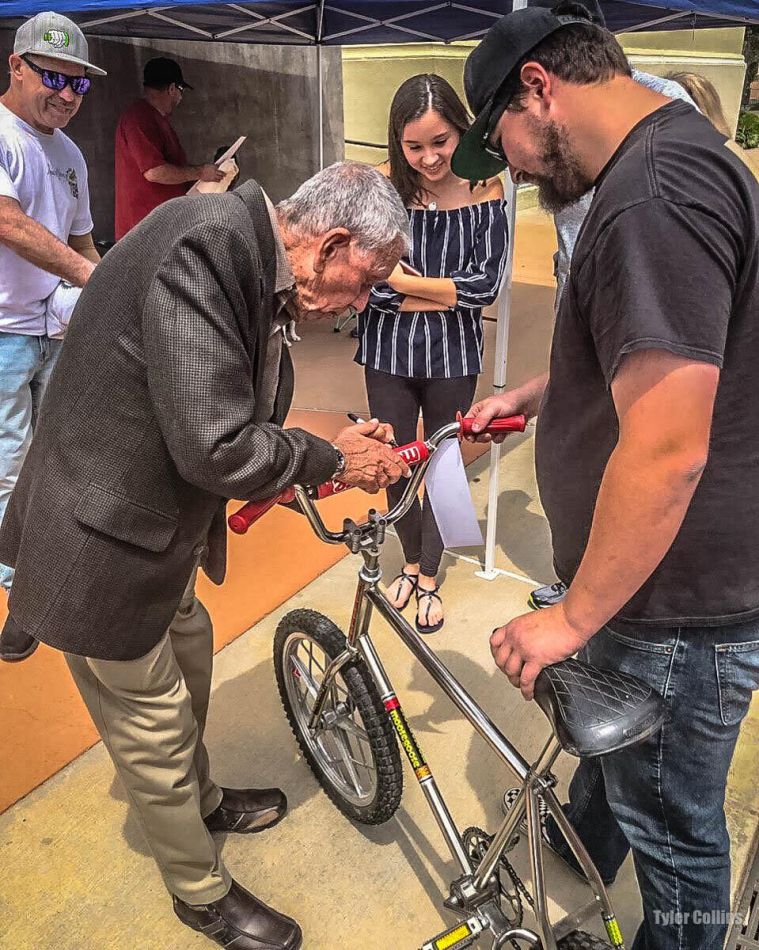 Thanks to: FATBMX for the opportunity to do this interview and I want to thank my dad for always being there to support me despite my unhealthy spending habits and giving me the tools and advice I need to help preserve these pieces of history.


Previous Episodes on FATBMX:
Episode 1: Christophe Detandt (BEL)
Episode 2: James White (GBR)
Episode 3: JT Freestyle (USA)
Episode 4: Ben Murphy (IRL)
Episode 5: Rainer Schadowski (GER)
Episode 6: GAry Sansom (USA)
Episode 7: Michael Gamstetter (USA)
Episode 8: Grant Stone (GBR)
Episode 9: Steve Blackey (USA)
Episode 10: Shannon Gillette (USA)
Episode 11: Woody Itson (USA)

Episode 12: Oliver Kienzle (GER)
Episode 13: Kelly Swanson (USA)
Episode 14: Pat A Lar (GBR)
Episode 15: Billy Mills (GBR)
Episode 16: Steve Brothers (USA)
Episode 17: Aykut Hilmi (GBR)
Episode 18: Alex Leech (GBR)
Episode 19: Mike Janssen (NED)
Episode 20: Brian Gutierrez (USA)
Episode 21: Chad Powers (USA)
Episode 22: Alessandro Barbero (ITA)
Episode 23: Chris Daly (GBR)
Episode 24: Ian MacArthur (GBR)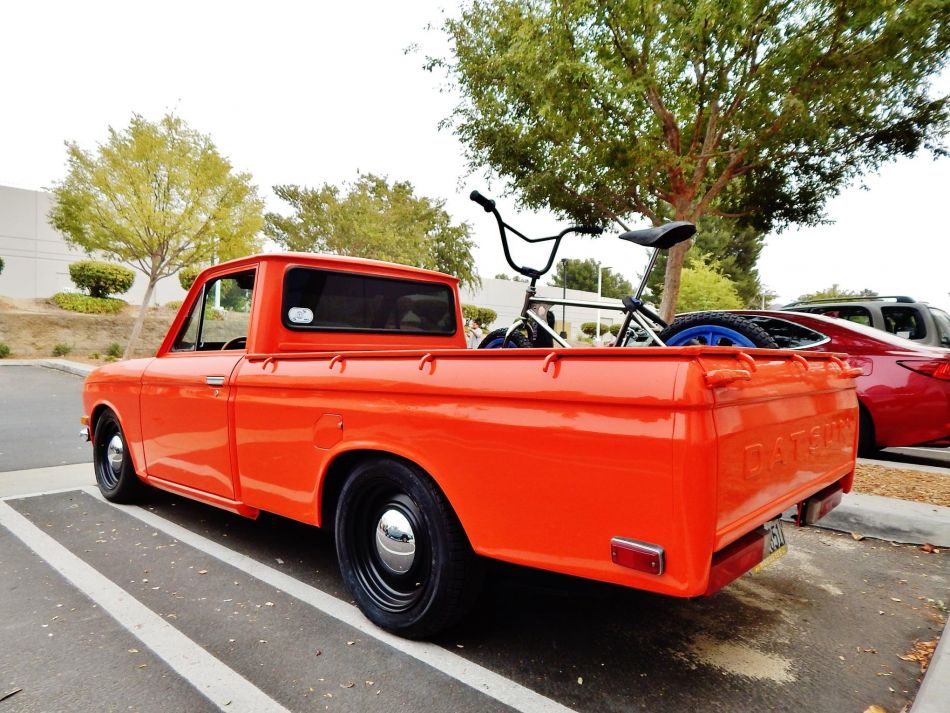 Episode 25: Steve Strong (GBR)
Episode 26: Stephen Joseph (GBR)
Episode 27: Paul de Jong (NED)
Episode 28: Jon Western (GBR)
Episode 29: William "LaRock" LaRoque (USA)
Episode 30: Johan Janssens (BEL)
Episode 31: Darren Chan (USA)
Episode 32: Frank Lukas (GER)
Episode 33: Jason Teraoka (USA)
Episode 34: Shad Johnson (USA)
Episode 35: PJ McKenna (USA)
Episode 36: Henry Sarria (USA)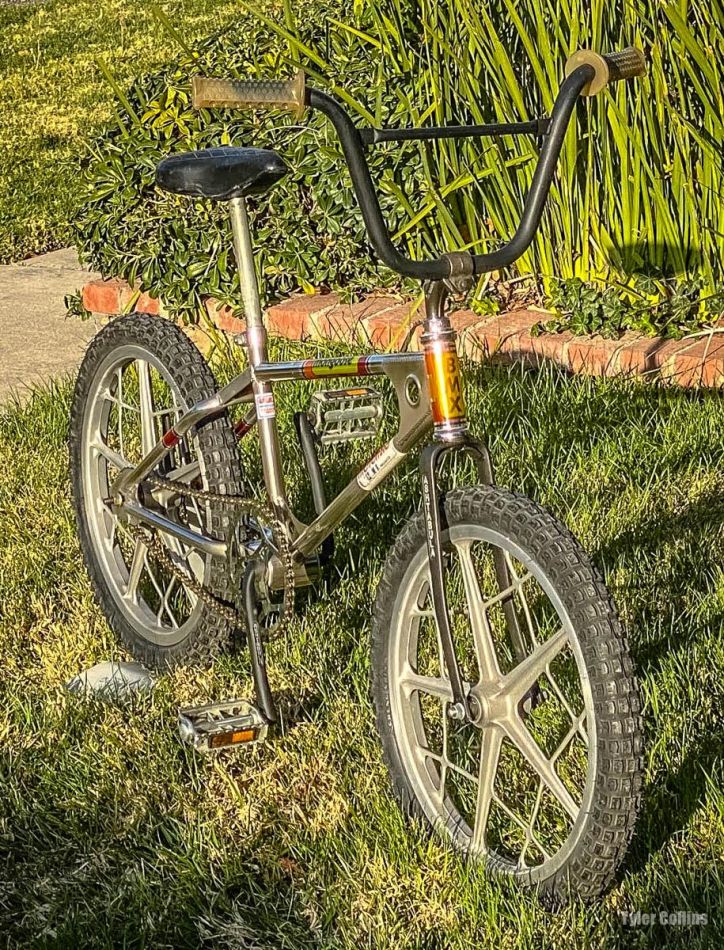 Episode 37: Jonathan Sherwood (SAF)
Episode 38: Trevor Henry (GBR)
Episode 39: Daniel Purcell (GBR)
Episode 40: Mark McCorkle (USA)
Episode 41: Tom Sustarich (USA)
Episode 42: Adam Cox (USA)
Episode 43: Perry Wills (USA)
Episode 44: John Buultjens (SCO)
Episode 45: Jay Eley (GBR)
Episode 46: Alvin Mullins (USA)
Episode 47: Scott Barrette (USA)
Episode 48: Ashley Little (GBR)
Episode 49: Bill Batchelor (USA)
Episode 50: Steve Firestein (USA)
Episode 51: Jon Hoffman (USA)
Episode 52: Peter Ashby (AUS)
Episode 53: Patrick Freitas (USA)
Episode 54: Mel Stoutsenberger (USA)
Episode 55: Martin Primentel (AUS)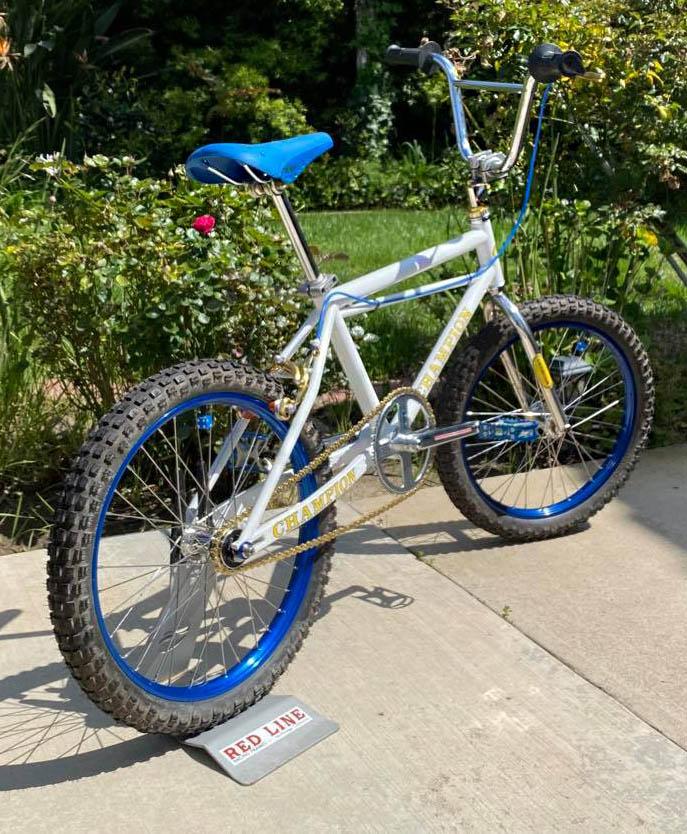 Episode 56: Chino (USA)
Episode 57: Ely D. Thomas (USA)
Episode 58: Mickael Clerté (FRA)
Episode 59: Toby Henderson (USA)
Episode 60: Eddy King (USA)
Episode 61: Byron Friday (USA)
Episode 62: Lionel Eden (USA)
Episode 63: Donnie Platt (USA)
Episode 64: Brad Nash (USA)
Episode 65: Mohamad Al Amin (MAL)
Episode 66: Christopher Wesley (USA)
Episode 67: Sean Stiddard (GBR)
Episode 68: Tyler Collins (USA)