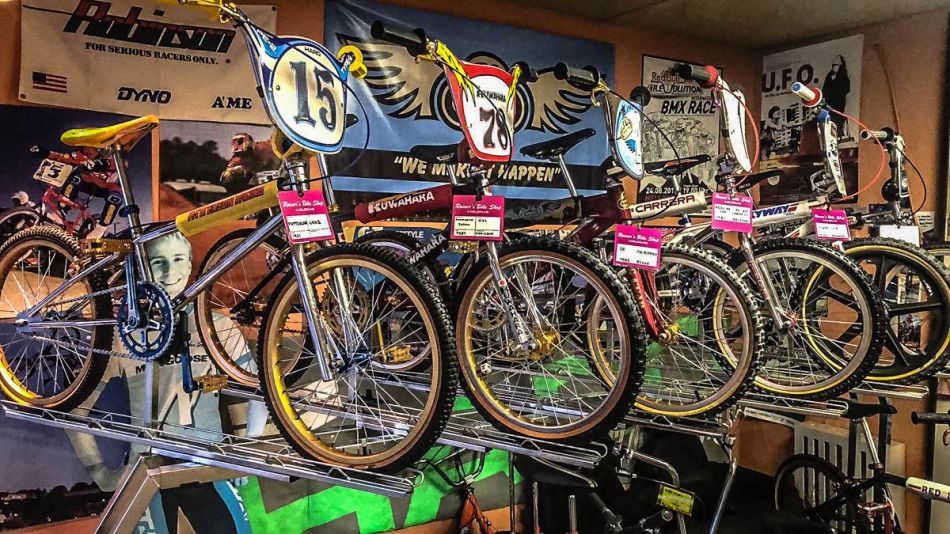 At this moment, do you wish you had started collecting earlier?
Rainer Schadowski: No, all good as is. I still do not consider myself a collector, I am a retired racer who held on to his stuff. All bikes in the collection are prepped with tightened nuts and bolts, ready to ride/race.
Do you feel there is a need for BMX products to survive for history's sake?
Rainer Schadowski: Absolutely! As you can tell, many companies are currently riding the Retro wave and capitalizing on it.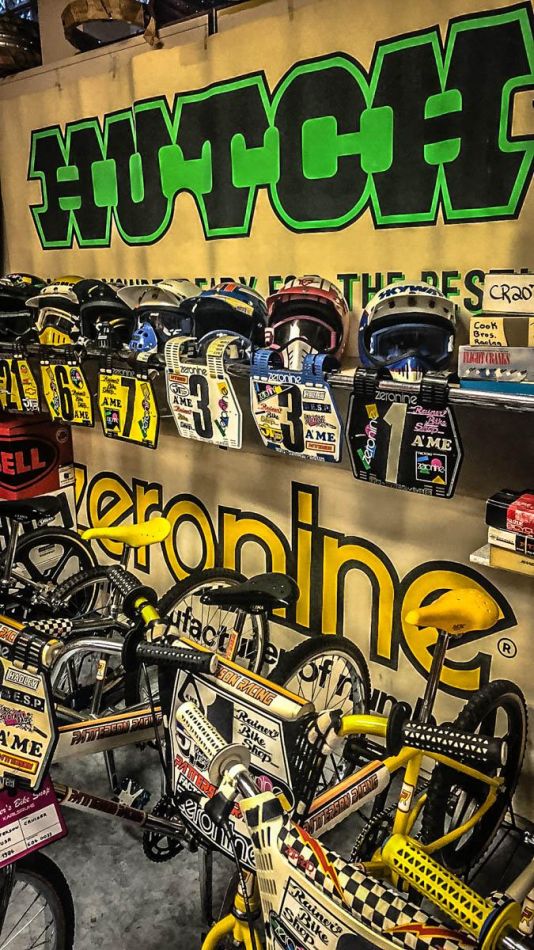 What's one of your oldest BMX products in your collection?
Rainer Schadowski: 1974 Mongoose Motomag.
When you started riding what bike was the dream bike for you?
Rainer Schadowski: 1981 Diamond Back II, my first decent bike which I still own today.
Name three BMX collectors that you respect?
1) Jeff Haney
2) Mark Tawaf
3) Mike Janssen
Do you have decent mechanical skills?
Rainer Schadowski: Yes
What products are a great help when you find an old rusty historical piece of shit bike that needs to shine again?
Rainer Schadowski: OA bath, polishing wheel, air grinder, welder, good set of tools
How often do you look on eBay/Craigslist/BMX Museum to shop for old BMX stuff?
Rainer Schadowski: A couple times per week, I really only look if something is missing to complete a build.
What's the most ridiculous amount you have paid for a bike part that you needed to own?
Rainer Schadowski: JMC straight seatpost: € 1.000
Do you have a man-cave where your bikes are displayed?
Rainer Schadowski: Yes. Our own BMX Museum in Karlsruhe.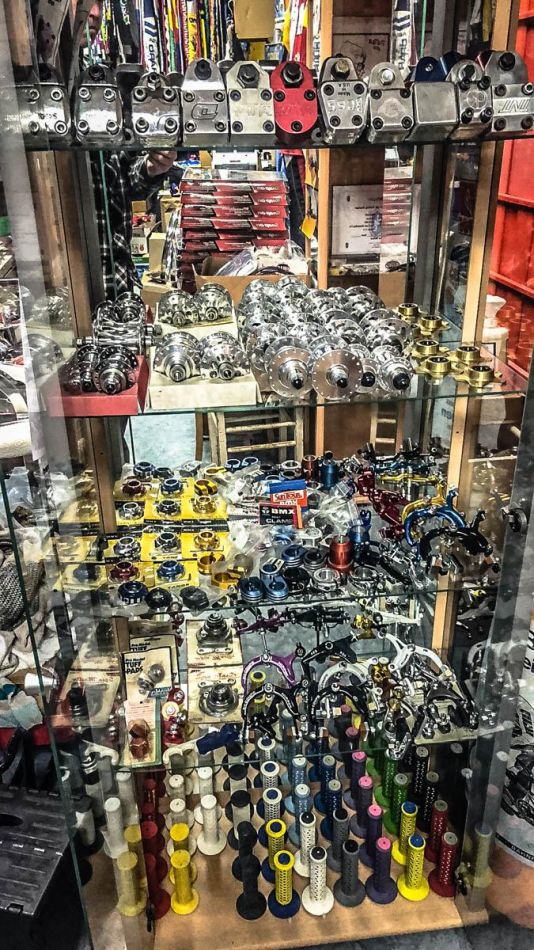 Do you always have room for "one more bike"?
Rainer Schadowski: Of course! I am always looking to improve the collection, so sometimes bikes leave for more precious ones.
What's a bike (part) you have been looking for but haven't been able to locate?
Rainer Schadowski:
-JMC AP bars, chrome
-PRO-FIT stem
-DG 20" f/f set
-GJS Big Tube f/f set
-Diamond Back tires f&r
Where can people reach you when they have that part available?
Rainer Schadowski: www.rainers-bike-shop.com or This email address is being protected from spambots. You need JavaScript enabled to view it.
Thanks to: My late father Dieter Schadowski, forever grateful.


Episode 1: Christophe Detandt (BEL)
Episode 2: James White (GBR)
Episode 3: JT Freestyle (USA)
Episode 4: Ben Murphy (IRL)