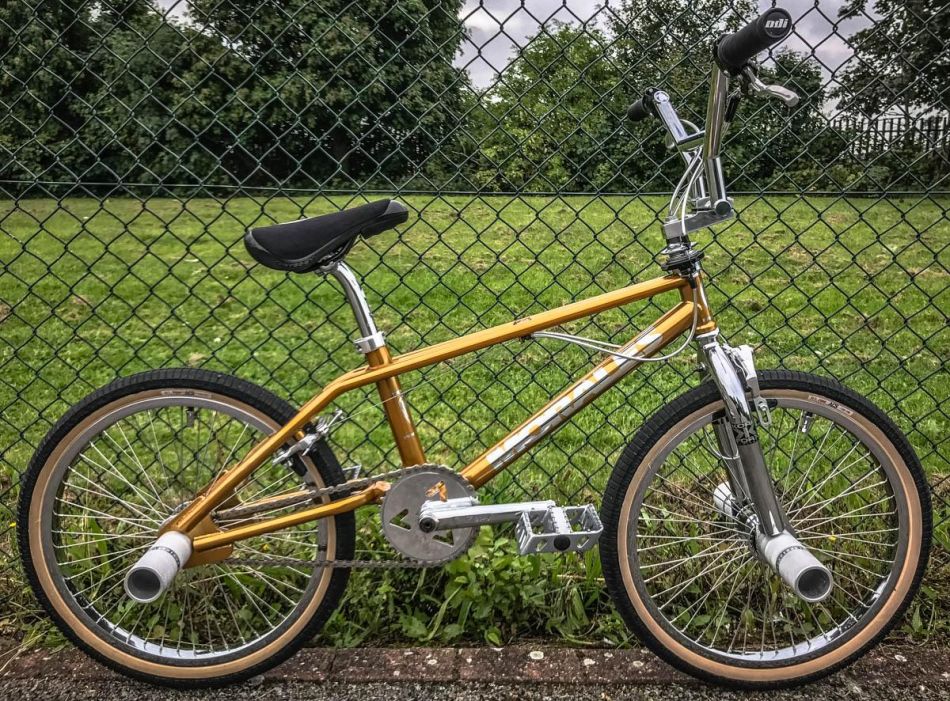 Trevor Henry: USA: Dennis McCoy, Chase Gouin, Kevin Jones, Jesse Punte, Day Smith, Woody Itson, RL Osborn, Dino Deluca.
UK: Errol Mclean, Carlo Griggs, Stuart Pepi Winder, Greg Guiillotte, Zack Shaw, Aju Bubu, Phil Dolan, James White and Lincoln Blacksley.
Do you feel there is a need for BMX products to survive for history's sake?
Trevor Henry: Absolutely as it's an artform and part of who we are, but more importantly I feel we need to preserve the BMX ethos of being creative and expressing ourselves with our own unique styles. We need to keep this alive, as that's what "Freestyle", was all about, not a bunch of high ticket collector items and copycat, paint by numbers, catalog builds imho.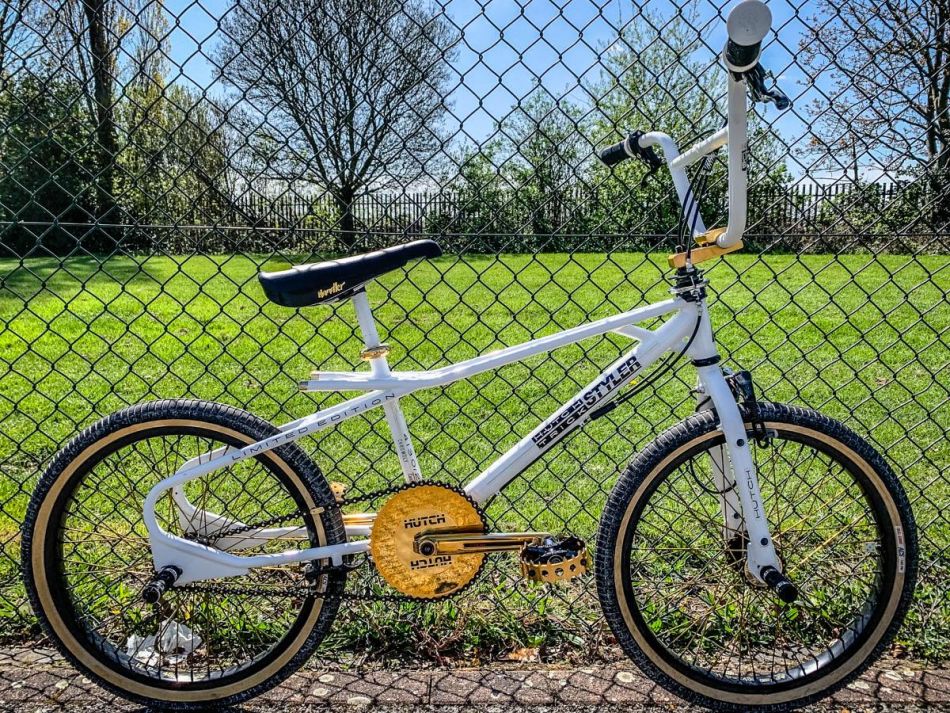 How long did it take you to get your collection together?
Trevor Henry: Well I've held onto some of my original parts since a teenager, so I'd say it's been 30yrs+
Is it for the love of BMX you've got all those bikes, or is it a pension plan for you?
Trevor Henry: It's for the love of BMX and the fact I couldn't afford the bikes I used to see in the magazines. My aim is to build up all the bikes I've ever wanted, have a massive shoot out and eliminate the weakest links in order to see which bikes suite my riding the best. But the truth is, theres no magical bike that makes you ride better, it's about the time and effort that you put into learning the tricks and that bike, however it's been a fun, but expensive journey coming to this conclusion lol.
Bikes are like girlfriends, the grass always looks greener as there's new models coming up all the time, however there's nothing like growing with a solid dependable bike that you can trust, have a shared experience with and invested your time in and energy in.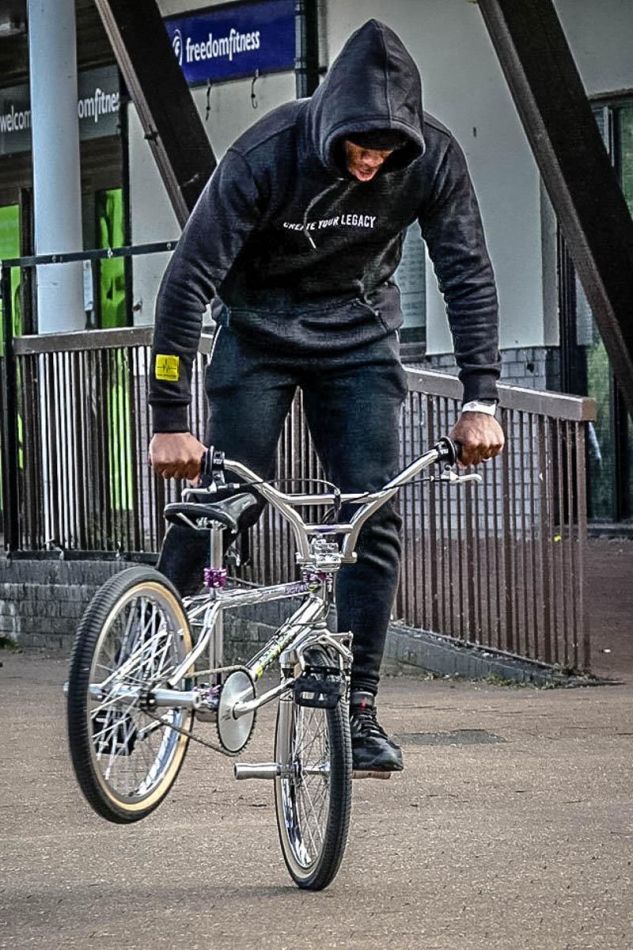 Which bike do you like to ride on a regular basis?
Trevor Henry: Modern ones, I can't go back to rickety quill stems, flexy frames and headsets that keep working loose lol. My favourite is my custom Wezone made by Dylan Worsley, the bike is light, short, quick and responsive, outside of that I'd take a Haro Yull Master, S&M intrikat, 2020 Hoffman Big Daddy or my '98 GT Show as it feels modern.
How often do you look on eBay/Craigslist/BMX Museum to shop for old BMX stuff?
Trevor Henry: I don't anymore as I've got what I need, apart from a "S&M Prince Albert crank" if anyone's got one and the price isn't too crazy, holla at me… Prices are insane these days and I'd hate to pay a King's ransom for a rare part that will only get destroyed by my riding.
Who are some of the people who have helped track some parts down that you needed?
Trevor Henry: Josh Riedmiller, Tony Alvarez, Steve Gertside, Graham Steel, Steve Jones, Rob Allen, Alex Graham, Ian MacArthur, Nick Bevan and many more good people in the BMX community…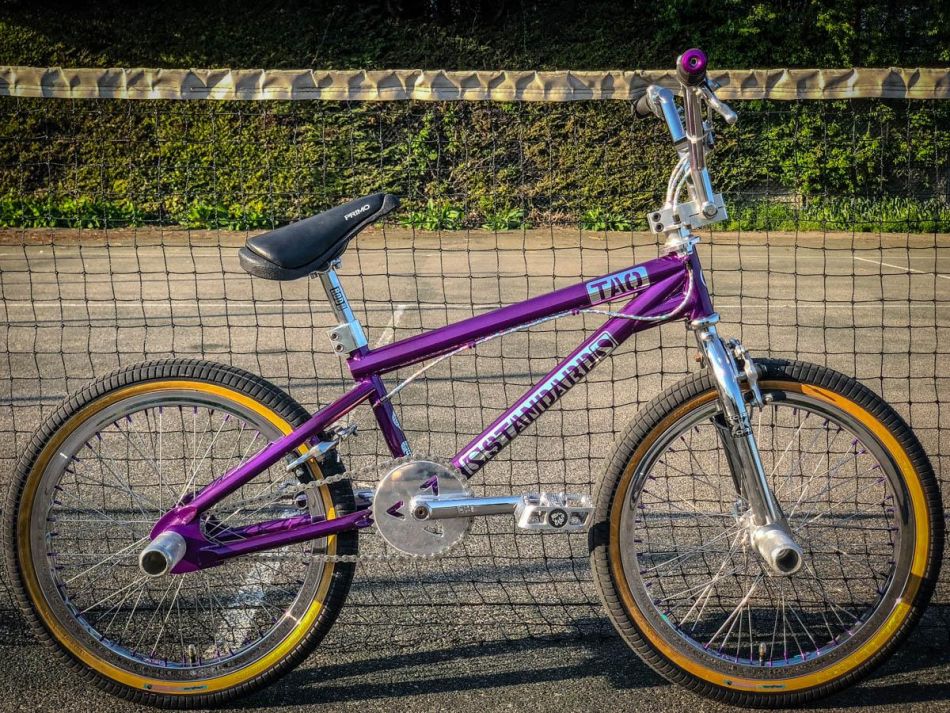 Who are some of the BMX connectors that you respect?
Trevor Henry: There's too many to mention, but my dreams would not be realised without the help from the following.
1. Daniel Purcell (Super Bike Dan)
2. Delcals
3. James Lloyd @JR Bikes
What's the most ridiculous amount you have paid for a bike part that you needed to own?
Trevor Henry: Errrm "I love my wife" lol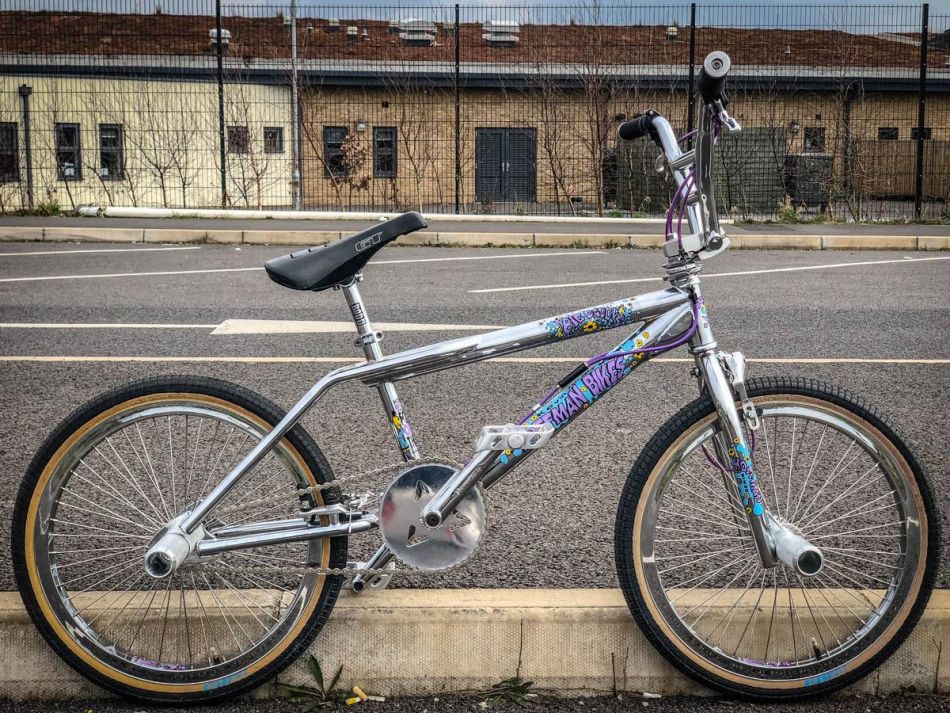 Do you have another BMX project in your head? How would you start on it?
Trevor Henry: Yeah I'm down to my last 4 Flatland frames, I picture the colour scheme and look at what parts I have available and if I've got the bulk of it and I'd start with the frame I'm interested to test run first, then get stuck in. I don't really do catalog builds as I never rode bikes that way, we swapped out parts and customised them.. I build my bikes to ride hard, so I'm very particular about choosing functional parts that have that flatland aesthetic.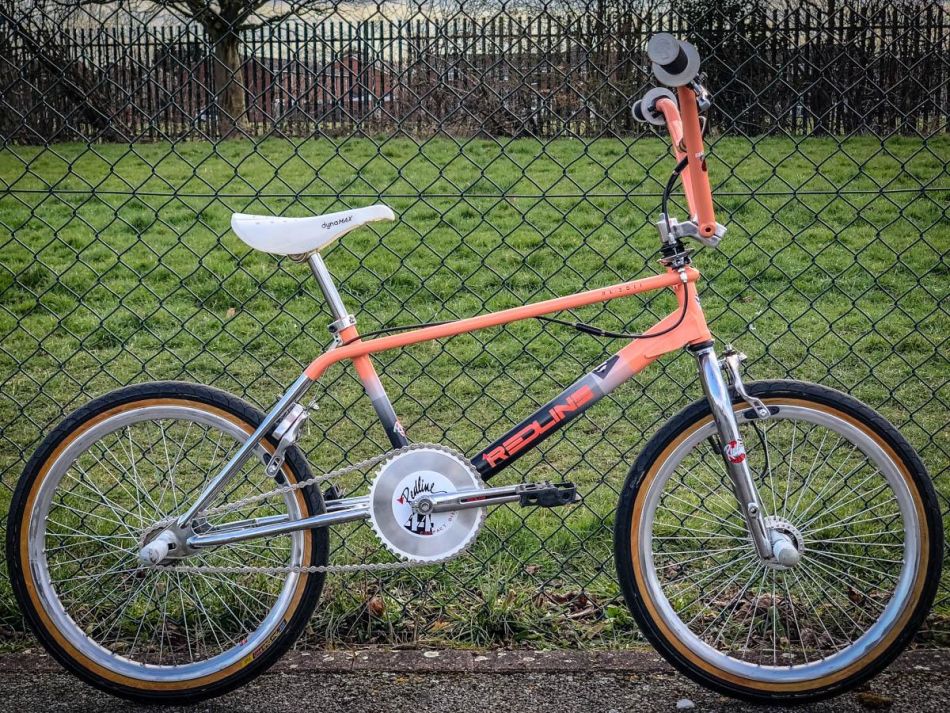 Do you always have room for "one more bike"?
Trevor Henry: Some how I manage to find room in the TARDIS lol, but again "I love my wife" lol. Seriously it's time for me to start thinning down and focusing on the flatland tricks that have escaped me, before my back gives out and I can't ride any of the damn things in the first place lol.
Thanks to: All the above mentioned and all the other unsung BMX heroes that have inspired me. Thanks to my wife and kids for putting up with my little BMX obsession.


Previous Episodes on FATBMX:
Episode 1: Christophe Detandt (BEL)
Episode 2: James White (GBR)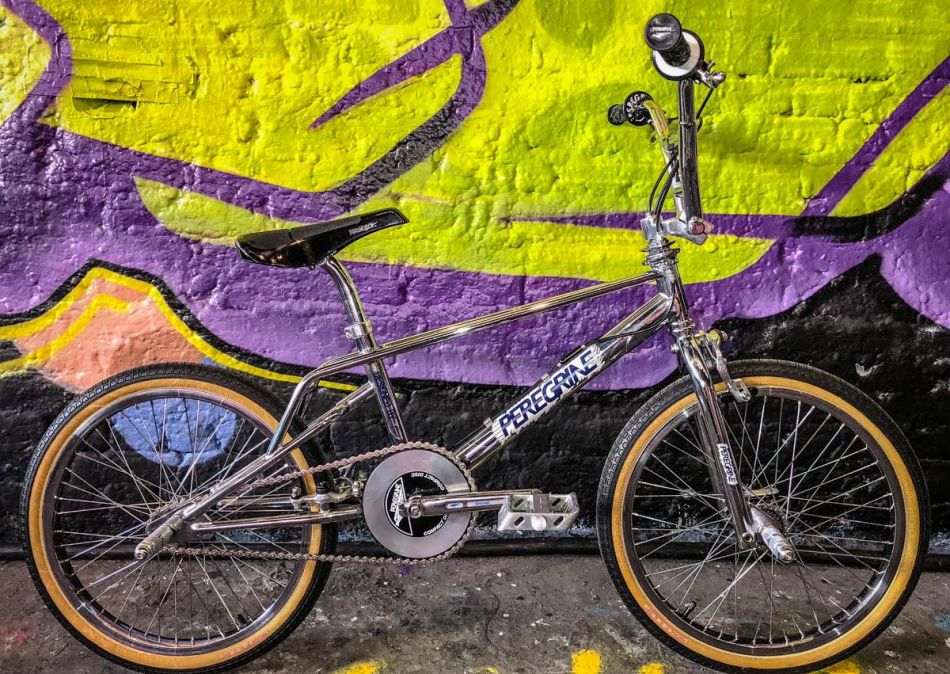 Episode 3: JT Freestyle (USA)
Episode 4: Ben Murphy (IRL)
Episode 5: Rainer Schadowski (GER)
Episode 6: GAry Sansom (USA)
Episode 7: Michael Gamstetter (USA)
Episode 8: Grant Stone (GBR)
Episode 9: Steve Blackey (USA)
Episode 10: Shannon Gillette (USA)
Episode 11: Woody Itson (USA)
Episode 12: Oliver Kienzle (GER)
Episode 13: Kelly Swanson (USA)
Episode 14: Pat A Lar (GBR)

Episode 15: Billy Mills (GBR)
Episode 16: Steve Brothers (USA)
Episode 17: Aykut Hilmi (GBR)
Episode 18: Alex Leech (GBR)
Episode 19: Mike Janssen (NED)
Episode 20: Brian Gutierrez (USA)
Episode 21: Chad Powers (USA)
Episode 22: Alessandro Barbero (ITA)
Episode 23: Chris Daly (GBR)
Episode 24: Ian MacArthur (GBR)
Episode 25: Steve Strong (GBR)
Episode 26: Stephen Joseph (GBR)
Episode 27: Paul de Jong (NED)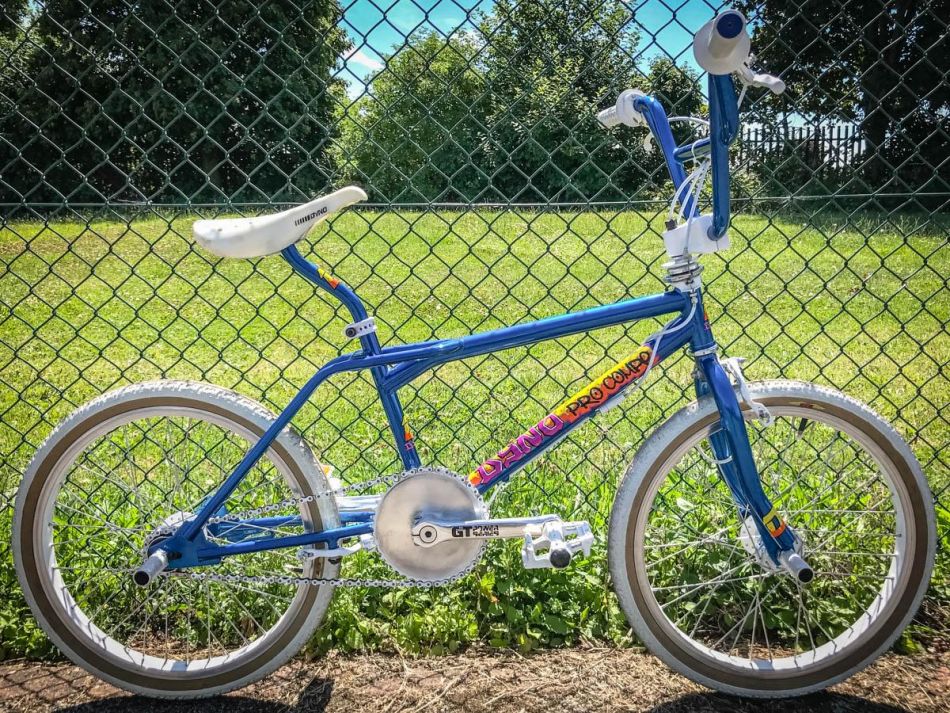 Episode 28: Jon Western (GBR)
Episode 29: William "LaRock" LaRoque (USA)
Episode 30: Johan Janssens (BEL)
Episode 31: Darren Chan (USA)
Episode 32: Frank Lukas (GER)
Episode 33: Jason Teraoka (USA)
Episode 34: Shad Johnson (USA)
Episode 35: PJ McKenna (USA)
Episode 36: Henry Sarria (USA)
Episode 37: Jonathan Sherwood (SAF)