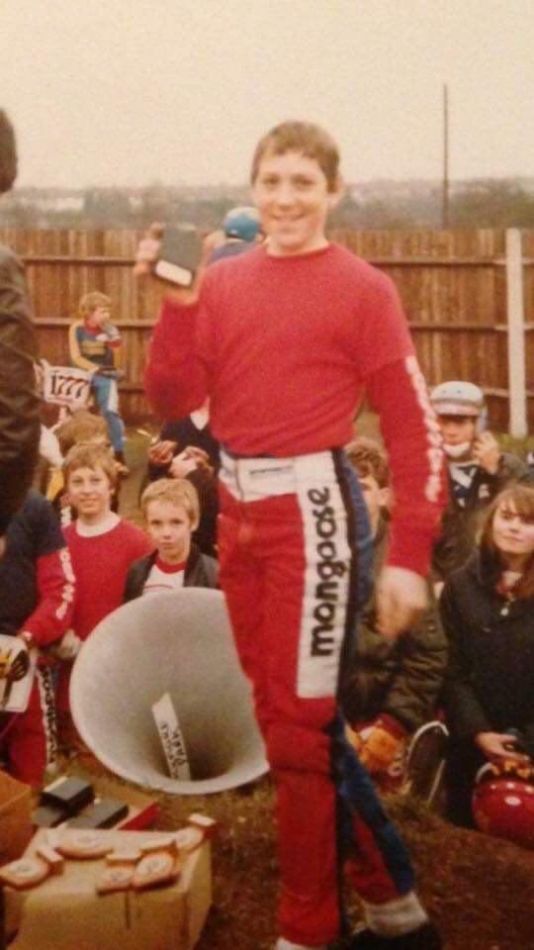 Daniel Purcell: For me it has to be anything Mongoose related, it was my first BMX and when I got more drawn into BMX the first pro I saw was Andy Ruffell who rode for Mongoose. I remember the clean white race gear with Mongoose on the front and that stuck in my mind, the most iconic image of early BMX for me.
You seem to be the "go-to" guy for people who want to have their bike painted. When did you start PWS Finishing Ltd.?
Daniel Purcell: PWS has been going since the early '80s, the old name was Popular Welding Services, but when I joined the business I said to my partner we need to changes our company name as it's doesn't reflect what we do now, we are pure paint finishers not fabricators as well so I changed it to PWS.
To do a good job, it takes a lot of work stripping a frame, sanding it, priming it, and then the painting, stickering and possibly a final clear-coat layer on top of it. What's the average time that goes into a full process like this?
Daniel Purcell: Every frame is different and every customer's request is different so it can be an average of two man hours on a frame to a complete restoration of 10 plus man hours, powder coat is the easy part, painting is the hard part but I've done both for years so approach each job to my customers request.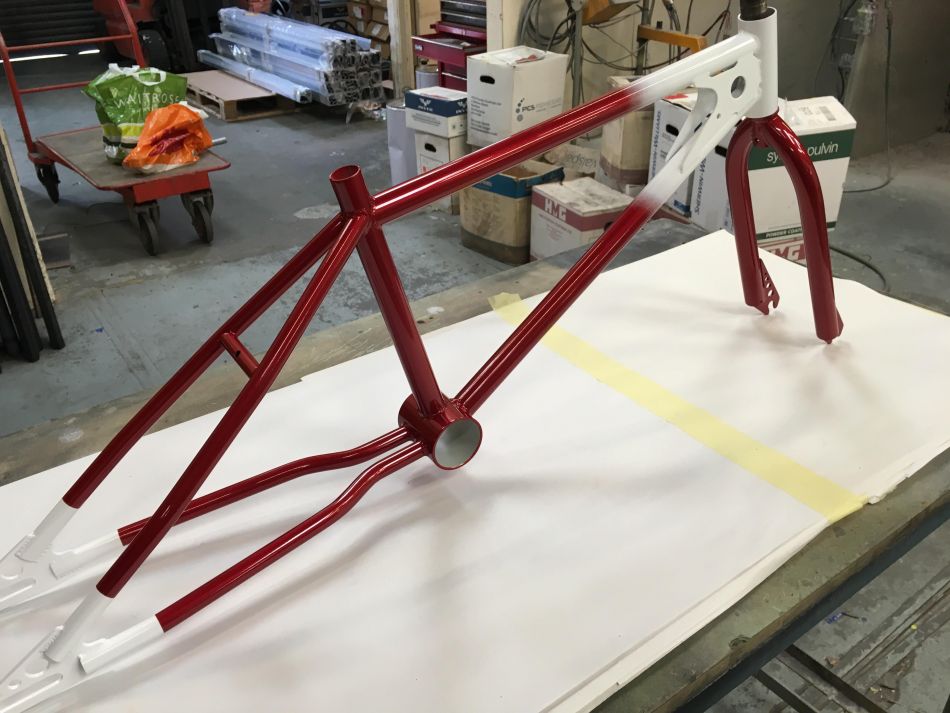 Counting the hours explains the price, correct?
Daniel Purcell: Yes but not always, I'd say 80% of my work is done at a loss because I've put more time in to restore it so it's perfect. It's just who I am and how I like the finished look, it becomes obsessive to get the best finish.
You've had the privilege to hold many classic BMX frames in your hands. Can you give a top 3 of memorable paint jobs you've done?
Daniel Purcell: I've done 1000s over the years and it's hard to say a top 3 but colour scheme will always be the classic ET, love Candy red on most frames and the two tone Skyway Streetbeat, that classic '80s style.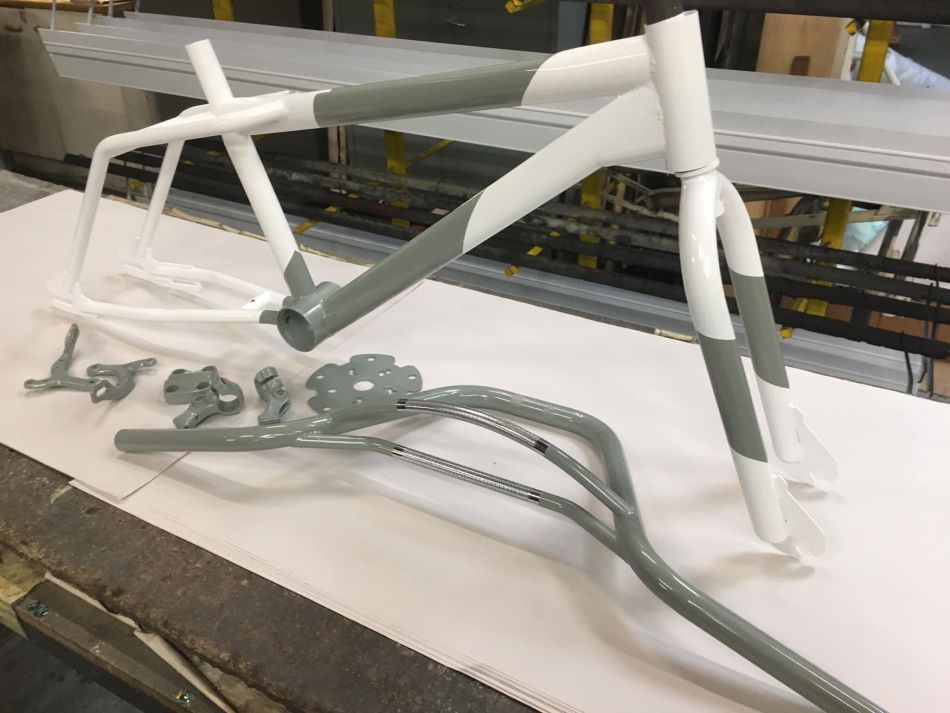 How does a process work of getting the exact same colour paint for a Kuwahara ET for instance?
Daniel Purcell: It's a knowledge base shared across the old school community, I done my first ET a good 10 years ago and after a bit of research I'd found the best colours to use that was in keeping with the original ET colours, I've done more than I can count now and still love that finished look.
Does it help having lived the BMX life when people hit you up for a paint job? Do you give advice? Do you remember colours?
Daniel Purcell: It really does, I worked at Superbike BMX shop in the early '80s and built all the stock bikes for display and sold to customers, after leaving school and joining PWS we painted huge amounts of old unsold stock for Superbike in the bright pinks greens etc. Those colours are still being done today. I'm always helping customers with colour reference whether they use me or not, the funniest thing I read was I was called the Rain Man of BMX colours haha.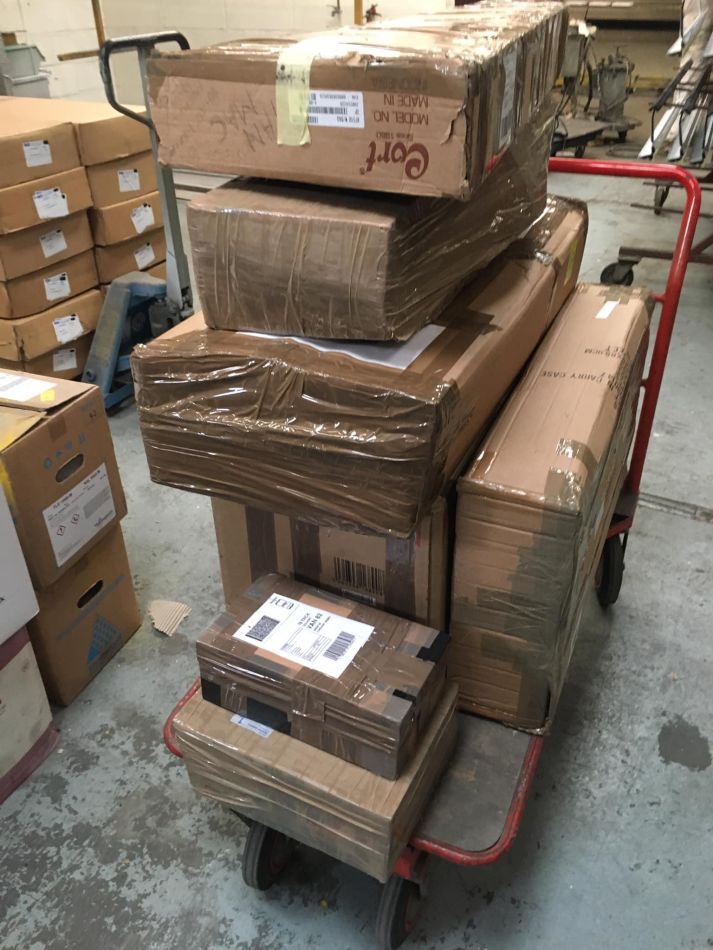 Do enough BMX parts arrive at your shop for you to make a living or is BMX just (the best) part of your paint work?
Daniel Purcell: No BMX restoration is something I do after hours as it's time consuming and would never work as a full time business. It's a love-hate relationship that I love but can hate at the same time, each frame is different and once the old paint is stripped I get to see 40 years of how it's survived, some are good and some are really in a bad way.
What are the cuss words you use when a frame falls off the table on accident, or the paint starts running?
Daniel Purcell: "You Fcuking Cnut!" is my favourite lol, but you might not be able to post that.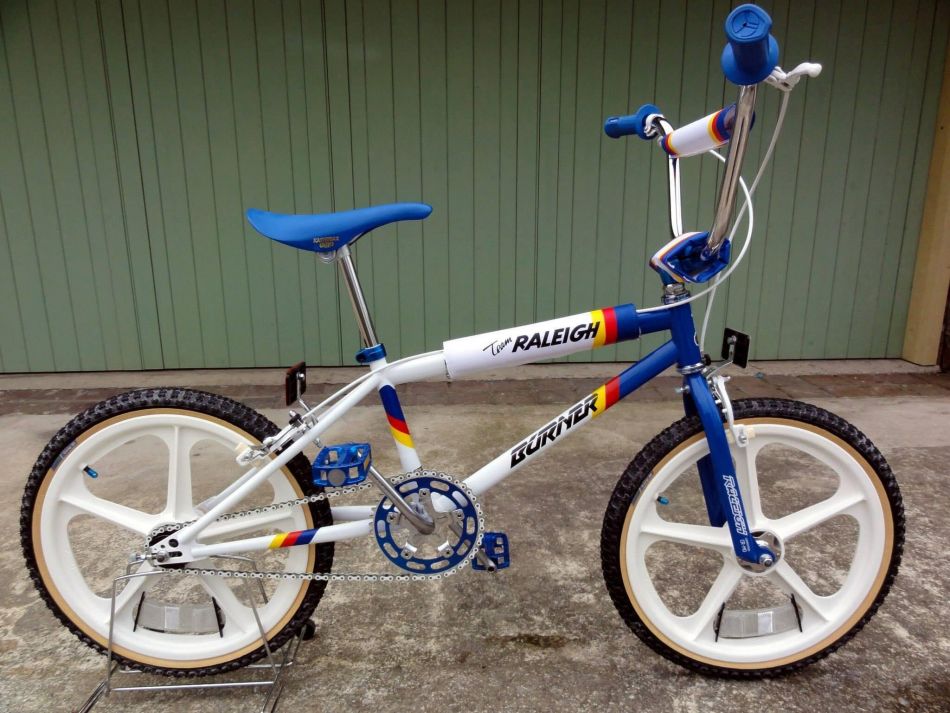 Where can people reach you when they're looking for the best paint job for their frame?
Daniel Purcell: Facebook, Facebook messenger or call me, I prefer a chat on the phone any day to messages, I can explain in one phone call everything my customers are after than loads of messages.
Thanks to?
Daniel Purcell: Just all the support my customers give me, the constant support on the BMX pages, the love of my work is humbling at times and the one site I have to say is Radbmx, these guys have supported me from day one, can't thank these guys enough, I think I've learned most of my knowledge from Radbmx.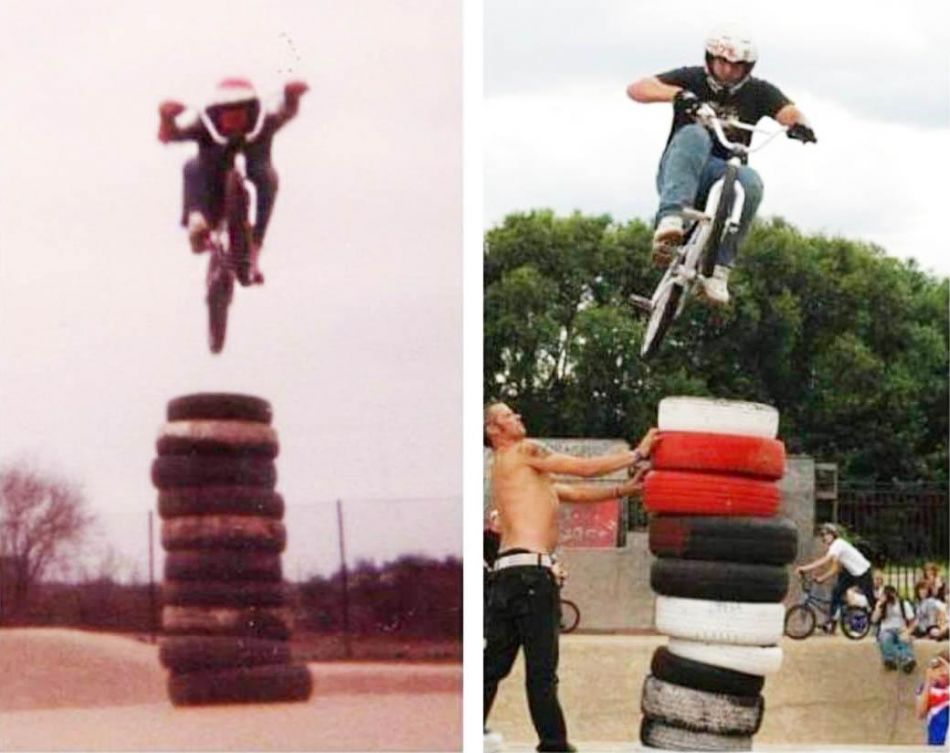 Previous Episodes on FATBMX:
Episode 1: Christophe Detandt (BEL)
Episode 2: James White (GBR)
Episode 3: JT Freestyle (USA)
Episode 4: Ben Murphy (IRL)
Episode 5: Rainer Schadowski (GER)
Episode 6: GAry Sansom (USA)
Episode 7: Michael Gamstetter (USA)
Episode 8: Grant Stone (GBR)
Episode 9: Steve Blackey (USA)
Episode 10: Shannon Gillette (USA)
Episode 11: Woody Itson (USA)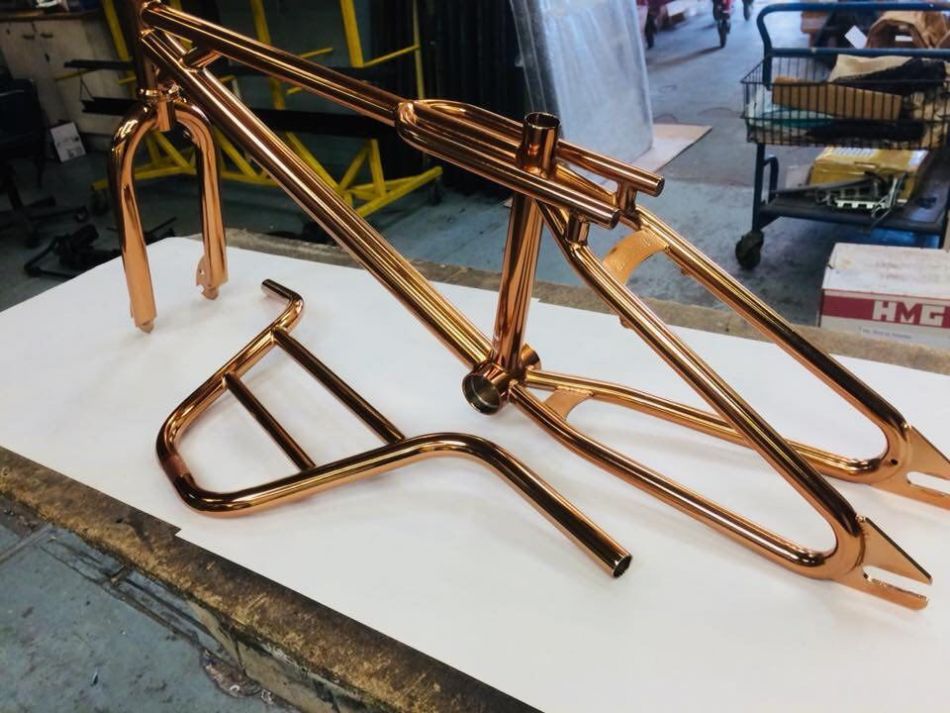 Episode 12: Oliver Kienzle (GER)
Episode 13: Kelly Swanson (USA)
Episode 14: Pat A Lar (GBR)
Episode 15: Billy Mills (GBR)
Episode 16: Steve Brothers (USA)
Episode 17: Aykut Hilmi (GBR)
Episode 18: Alex Leech (GBR)
Episode 19: Mike Janssen (NED)
Episode 20: Brian Gutierrez (USA)
Episode 21: Chad Powers (USA)
Episode 22: Alessandro Barbero (ITA)
Episode 23: Chris Daly (GBR)
Episode 24: Ian MacArthur (GBR)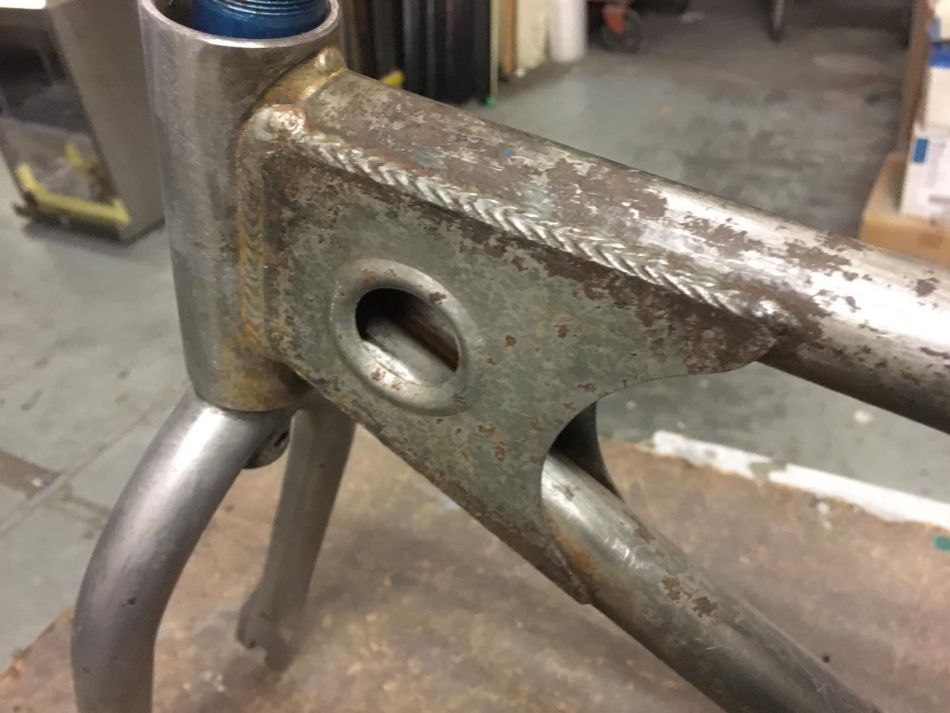 Episode 25: Steve Strong (GBR)
Episode 26: Stephen Joseph (GBR)
Episode 27: Paul de Jong (NED)
Episode 28: Jon Western (GBR)
Episode 29: William "LaRock" LaRoque (USA)
Episode 30: Johan Janssens (BEL)
Episode 31: Darren Chan (USA)
Episode 32: Frank Lukas (GER)
Episode 33: Jason Teraoka (USA)
Episode 34: Shad Johnson (USA)
Episode 35: PJ McKenna (USA)
Episode 36: Henry Sarria (USA)
Episode 37: Jonathan Sherwood (SAF)
Episode 38: Trevor Henry (GBR)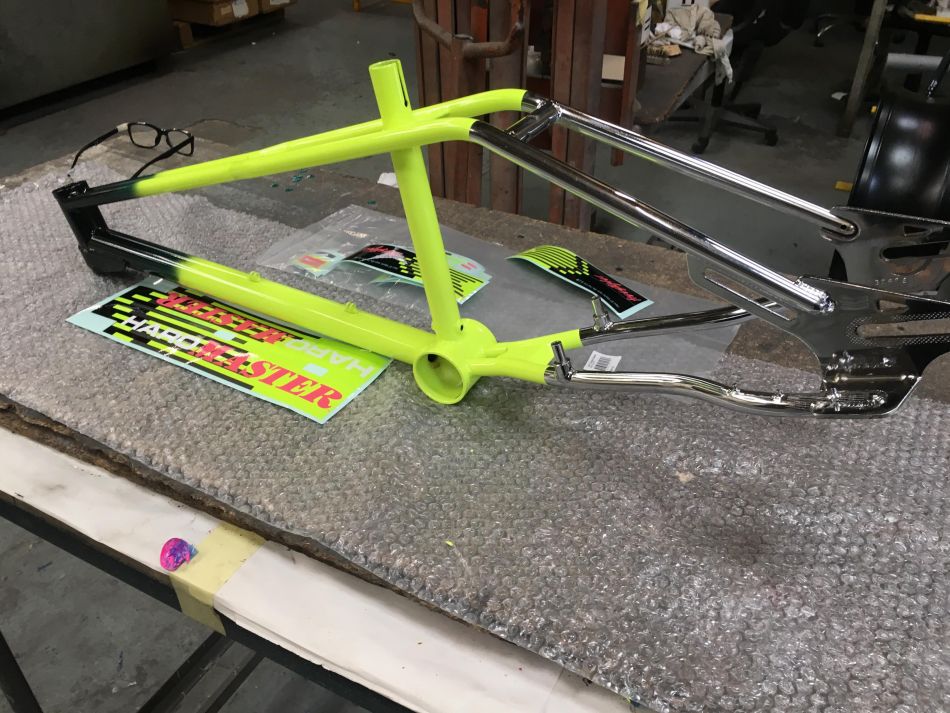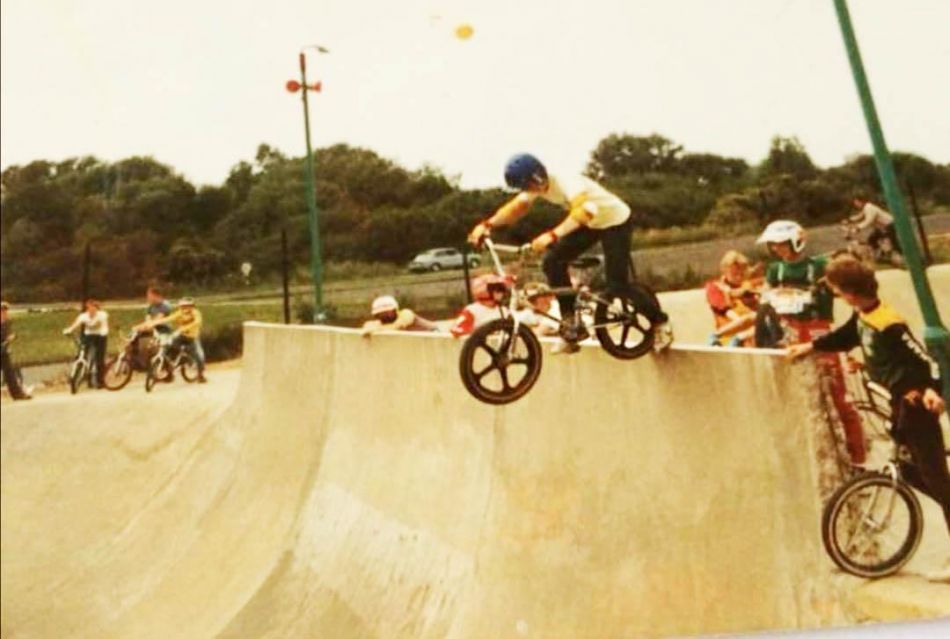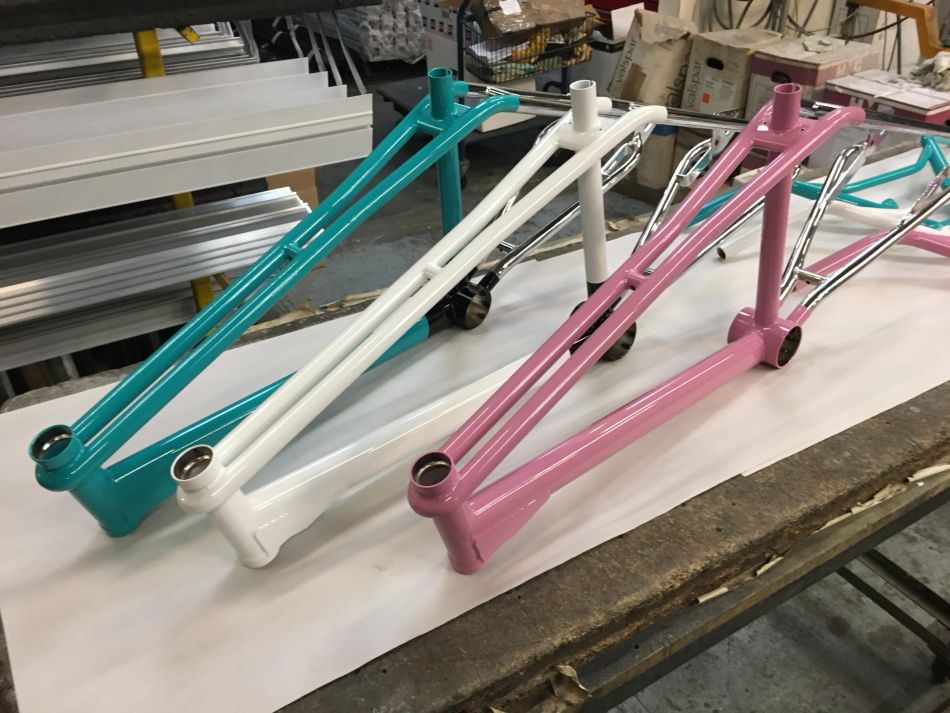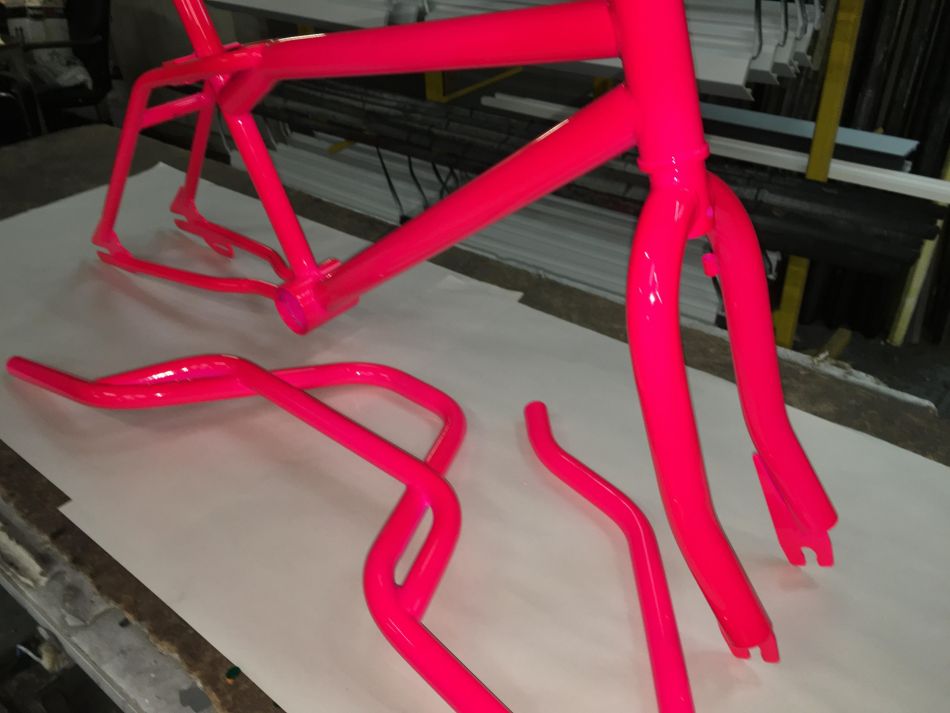 Pics by Dan Purcell