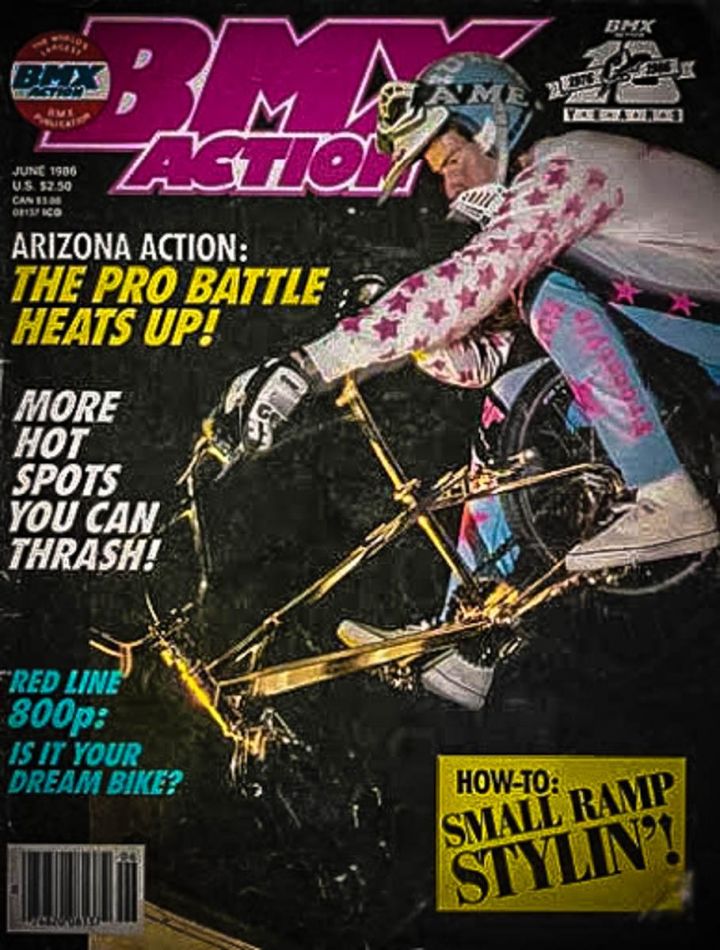 I had a storage unit that had a bunch of old parts and bikes that I rode and it was all stolen in one instance by someone I knew while I was going to college. After that happened, I thought, oh well. It wasn't until I got married to my wife and she was pregnant with our first child that she asked me, "what ever happened to your gold bike"? I told her the story, who I gave it to, and where it was. Her response was, "I think you should get it back for your kids". We talked about it a bit and the rest is kind of history. Once I got that bike back and started to clean it up, I found working on my old bike was very therapeutic. It just kind of takes over, it's not really a decision that I made to start collecting, it kind of just happens. You start with one, then another, then just one more, etc.

At this moment, do you wish you had started collecting earlier?
Woody Itson: Yes and no. I really like some of the old school race bikes like the JMC DY & AP bikes, DB Harry Leary Turbo (the black chrome one), WEBCO, TWO WHEELERS, FMF, etc. To be honest I like the old school BMX bikes a lot more than the FS bikes now that I think about it. Some of the old school FS designs were just terrible and I will leave it at that. However, moving them around, storing them, cleaning them, etc. gets to be a bit much.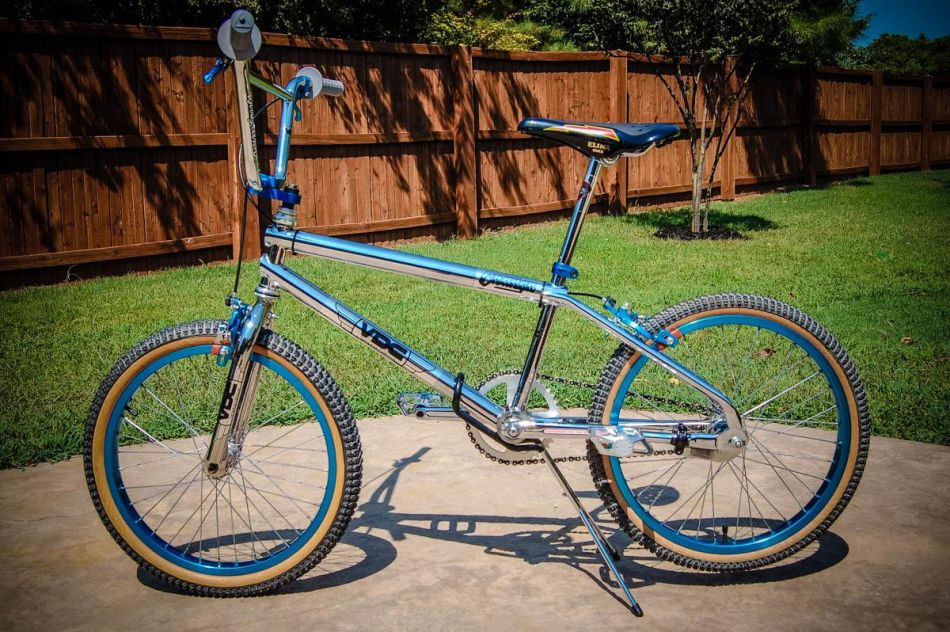 When your young and running around the country all the time like I was for work, I just didn't have the time for it. I applaud those who did have the time, foresight, and energy to devote to preserving a lot of that old school heritage though. I don't care if they ride them or not, so long at they enjoy them, kudos to them all.

Do you feel there is a need for BMX products to survive for history's sake?
Woody Itson: As to history, again, it's a yes and no answer. There are probably millions of pictures already on the internet of just about anything you could want to see, so that side of it is covered. Does anyone really need to see a first generation Webco or Redline mono shock bike in person to make their lives complete, probably not. I realize these are kids bikes and as adults we attach sentimental value to them which in turns drives the collectibility market.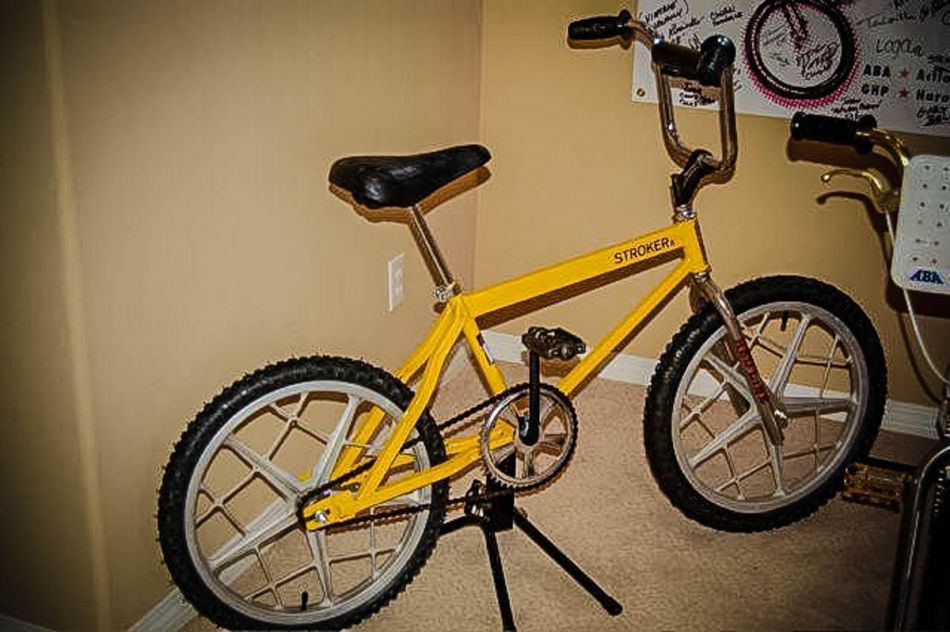 I realize history is important to quite a few areas of our lives, but I'm not sure the preservation of old school BMX stuff ranks way up there. It's cool and I love to see it, but outside of our small BMX & FS community, who is really going to care?

What's one of your oldest BMX products in your collection?
Woody Itson: The oldest BMX bike in my collection is a Yamaha Moto Bike Type A. I got one that after my Schwinn Apple Krate when I was a kid.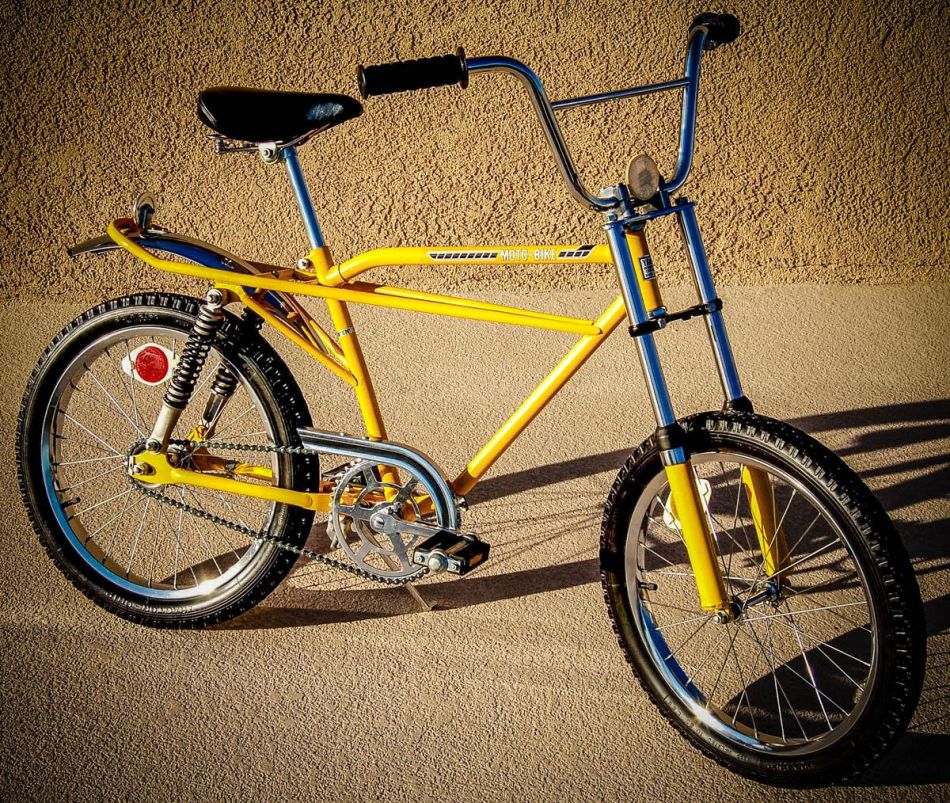 When you started riding what bike was the dream bike for you?
Woody Itson: I think when I started doing actual jumps and wheelies I was on a Schwinn Sting Ray modified with motocross bars and my dream bike was a yellow Stroker II with motomags. I got one for Christmas eventually and it was one of the best presents I can ever remember.

Do you have that bike in your collection today?
Woody Itson: I do have a yellow Stroker II in my collection today, unfortunately it's not my original bike, but based upon some old photos I found, it's an exact replica and a survivor. I just had to change the grips on it when I got it.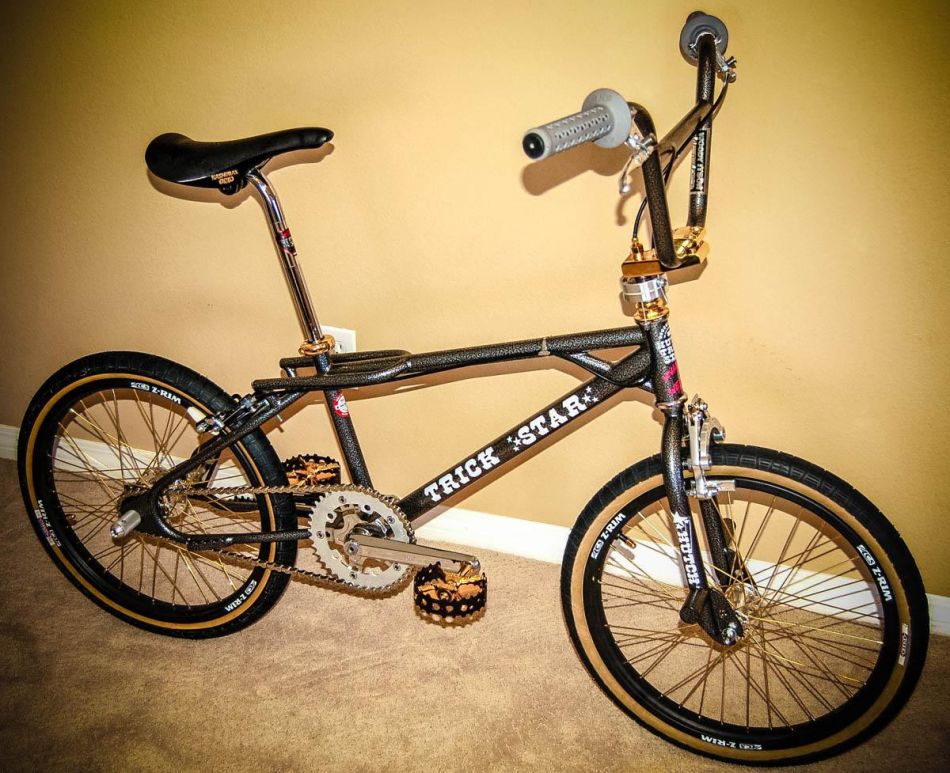 Name three BMX collectors that you respect?
Woody Itson: I don't really hang out with any BMX collectors you know, but Jeff Haney is the first name that comes to my mind. His collection is nothing short of incredible to say the very least. Juan Mattos had a pretty killer collection at one time and did me some favors back in the day and was a really nice guy to deal with. I've met hundreds of very nice collectors over the years with incredible collections. I've seen pics from Kelly Swanson's collection, Damien Lopez, Sodbuster, etc. All have amazing bikes in their collections.

Do you have decent mechanical skills?
Woody Itson: Yeah, I always work on my own bikes and I enjoy it. When I was a factory rider I had Brian Scura build all my wheels though, I couldn't build them anywhere close to as well as he did. Everything else I did for myself. These days I build my own wheels because they don't see much action. No need to bother Brian.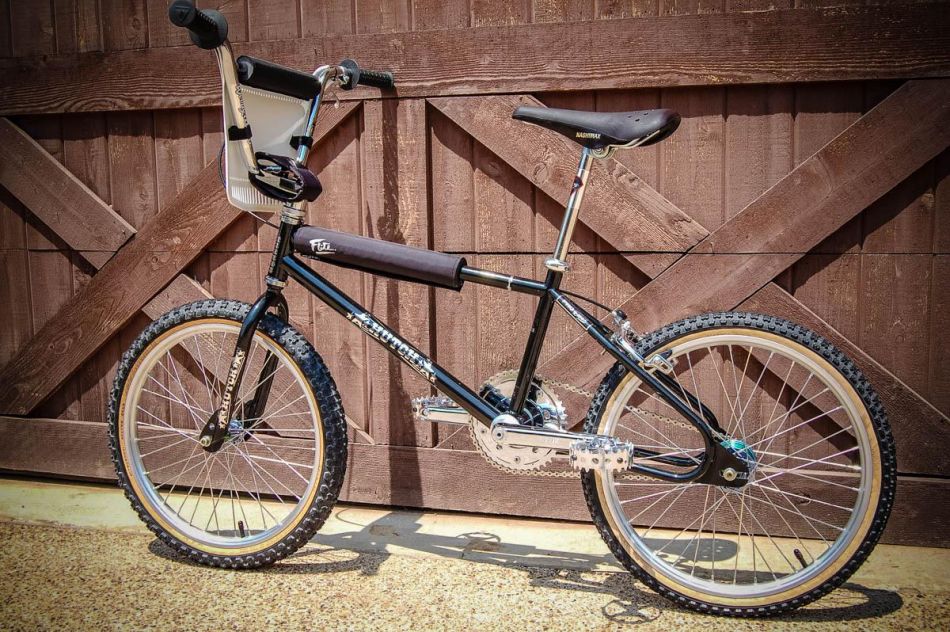 What products are a great help when you find an old rusty historical piece of shit bike that needs to shine again?
Woody Itson: Probably the two coolest things I learned about were Oxalic Acid and aluminum foil & coke for removing rust. Both of those things are amazing. I think those two things along with some LPS 1 and WD 40 you can accomplish just about anything.

How often do you look on eBay/Craigslist/BMX Museum to shop for old BMX stuff?

Woody Itson: Honestly not much. I see more ridiculous stuff on eBay than good stuff these days. I'm fortunate to have pretty much everything I want and I'm only going to keep bikes in my collection that I rode or owned BITD. It would be nice to find an original finish Bassett Swooper frame and fork and build that up, but short of that there isn't really anything I'm looking for. I have one complete bike yet to sell and some frame sets. Once I do that, if the right Bassett comes along, then I would build up one of those.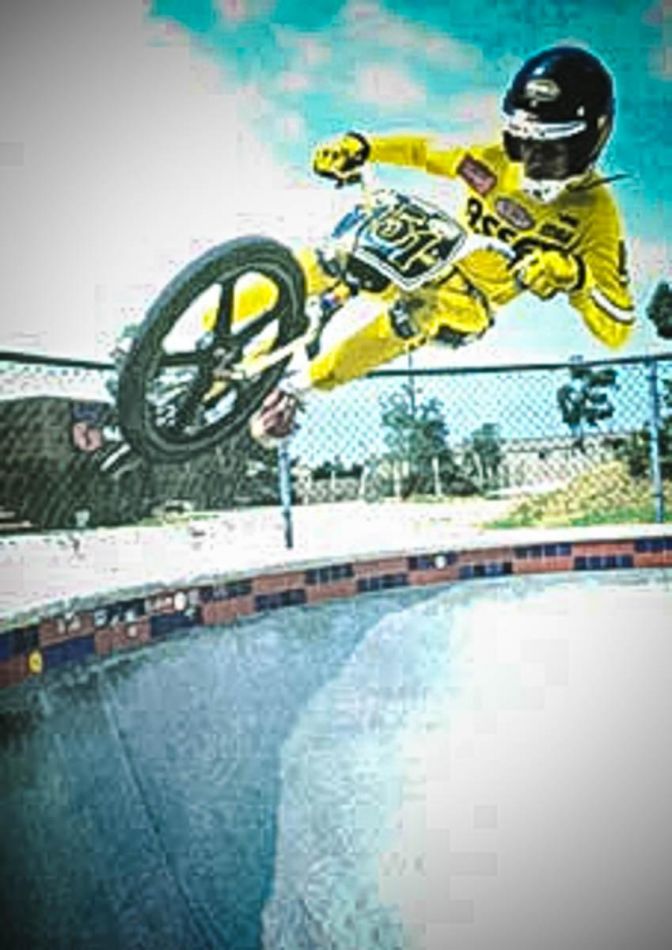 What's the most ridiculous amount you have paid for a bike part that you needed to own?
Woody Itson: I think I paid around 2K or 2,500 for a set of Hutch Aerospeed cranks still in the original box that I needed for one of my personal Trick Star builds. It's amazing what some of this stuff sells for, JMC, Hutch, and SST especially. Good thing I still had a bunch of my original SST stuff stashed away, otherwise I'm not sure I would have the collection I have today.

Do you have a man-cave where your bikes are displayed?
Woody Itson: I have an office upstairs in my house that is a combined Hot Wheels & BMX room. I think when people see it for the first time, they are pleasantly surprised. I know whenever our friends come over with their kids, they see all the stuff in my room and think its awesome. I always have some extra cars laying to give them, so when it comes time to leave, the little ones don't want to go.

Do you always have room for "one more bike"?
Woody Itson: Yes, as a collector on a smaller scale there is always room for one more.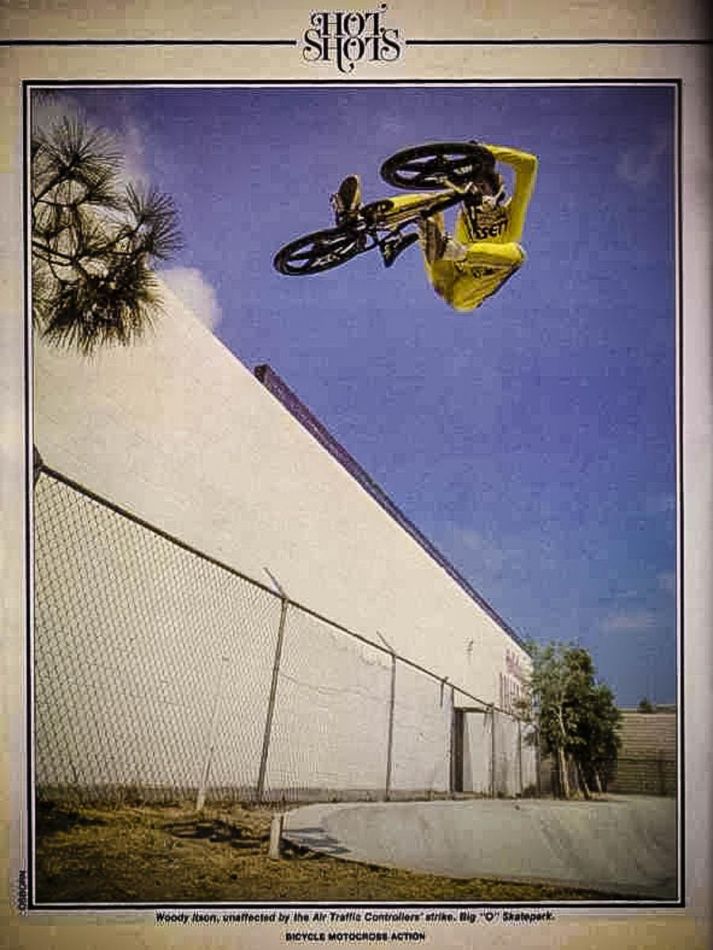 What's a bike (part) you have been looking for but haven't been able to locate?
Woody Itson: I would like to have an original Hutch black/white/grey number plate, the small one, not the larger Haro one. Every time I see them available the price is either crazy high or they are in poor condition with a high price.

Where can people reach you when they have that part available?
Woody Itson: On Facebook. I've always been pretty accessible to people for most of my life and I'm not hard to find.

Thanks to: Thank you to my amazing wife Jacqui for pushing me to get some of my original bikes back, had she not done that I probably wouldn't have them today. Thank you Jeff Rugg for giving me back my gold Trick Star, thank you Thom Mesaros for giving me back my futuristic black Trick Star, thank you to the entire Hutch family for changing my life for the better, thank you Richard Long and Todd Huffman for believing in me, thank you Skip Hess for also believing in me, and thank you Bart for helping me work on that damn half pipe BITD in the back of GT. Probably the worst internship you ever had.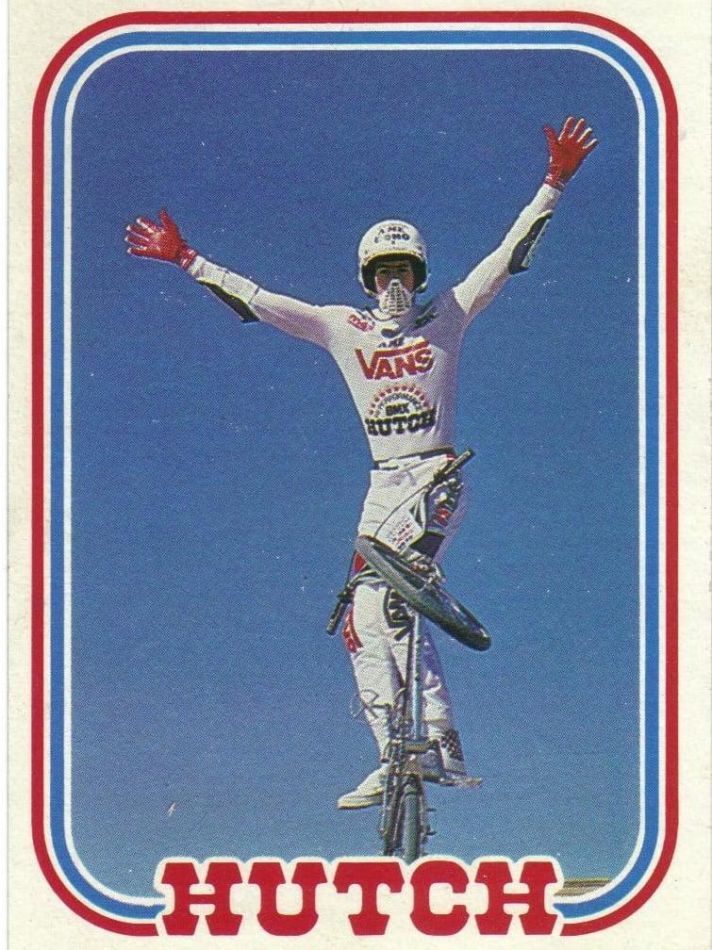 Other Preserving BMX History Episodes:

Episode 1: Christophe Detandt (BEL)
Episode 2: James White (GBR)
Episode 3: JT Freestyle (USA)
Episode 4: Ben Murphy (IRL)
Episode 5: Rainer Schadowski (GER)
Episode 6: GAry Sansom (USA)
Episode 7: Michael Gamstetter (USA)
Episode 8: Grant Stone (GBR)
Episode 9: Steve Blackey (USA)
Episode 10: Shannon Gillette (USA)
Episode 11: Woody Itson (USA)
Episode 12: Oliver Kienzle (GER)