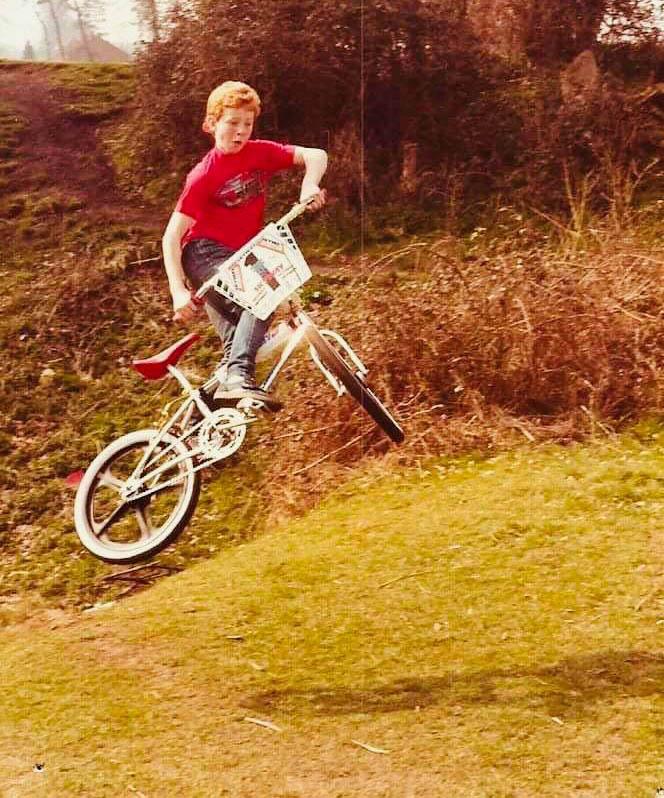 Grant Stone: I would have saved a lot of money if I hadn't sold the stuff I've had over the years that's for sure!
Do you feel there is a need for BMX products to survive for history's sake?
Grant Stone: Yeah, certain things are iconic and always will be. But not everything is worth saving, there were some really bad products in the 80's that should remain a memory!
What's one of your oldest BMX products in your collection?
Grant Stone: It's a set of Tuff Forks still boxed given to me by Ex Skyway CEO Ken Coster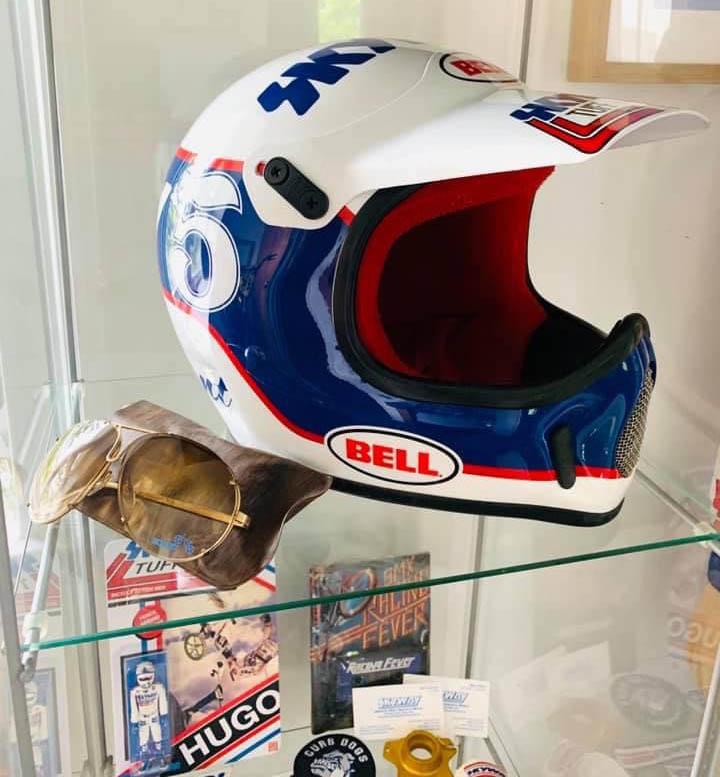 When you started riding what bike was the dream bike for you?
Grant Stone: My dream bike was the Skyway TA when they had that advert on the back of all the magazines with the frame on the ice block? I eventually got to own and ride one in 1983 until 1988.
Do you have that bike in your collection today?
Grant Stone: Not the same one but I do have a 1983 TA and a few others.
Name three BMX collectors that you respect?
1. Juan Mattos
2. Gary Sansom
3. Steve Gartside
Do you have decent mechanical skills?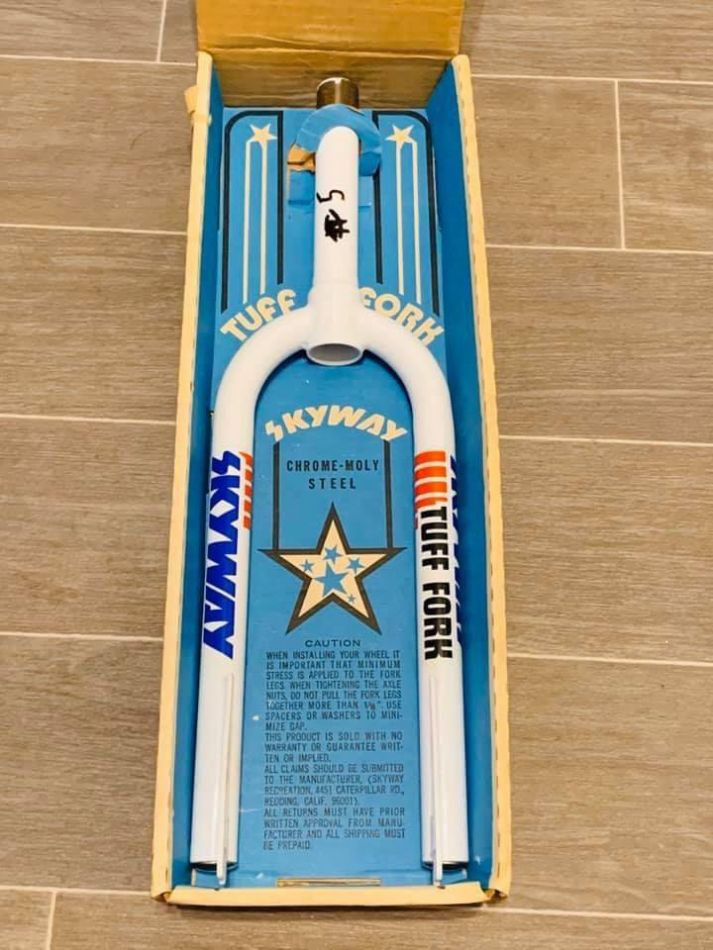 Grant Stone: Yeah I can fix and fit anything BMX related, but not anything that has gears!
What products are a great help when you find an old rusty historical piece of shit bike that needs to shine again?
Grant Stone: Citric acid, WD40, Peek Metal polish.
How often do you look on eBay/Craigslist/BMX Museum to shop for old BMX stuff?
Grant Stone: Most days I browse. But when I'm searching for that elusive part, it might be every hour haha!
What's the most ridiculous amount you have paid for a bike part that you needed to own?
Grant Stone: I can't answer that, the Wife might read this!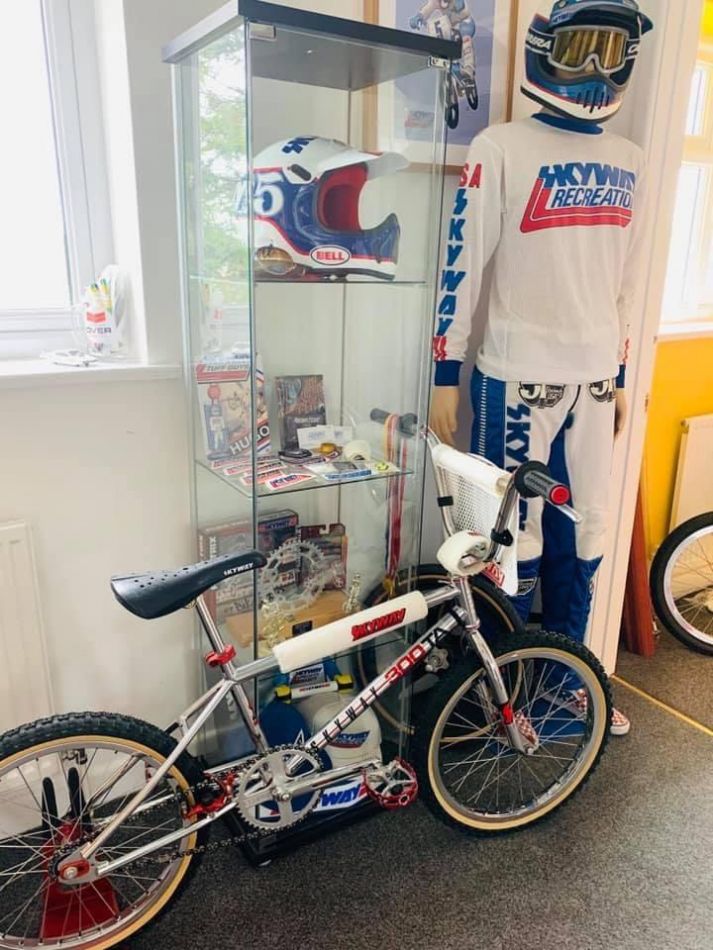 Do you have a man-cave where your bikes are displayed?
Grant Stone: I have the whole upstairs landing area and a few scattered around the house in different rooms. My Wife is very understanding.
Do you always have room for "one more bike"?
Grant Stone: I'm sure I could find room if I needed to!
What's a bike (part) you have been looking for but haven't been able to locate?
Grant Stone: I've found most things that I've been looking for, but I'm always on the lookout for Skyway Factory Riders shirts.
Where can people reach you when they have that part available?
Grant Stone: Skyway Appreciation Society Group on Facebook or Instagram @grant_stone_
Thanks to: All the guys and girls I've ever met through BMX. Well, almost all of them!

Other Preseving BMX History Episodes:

Episode 1: Christophe Detandt (BEL)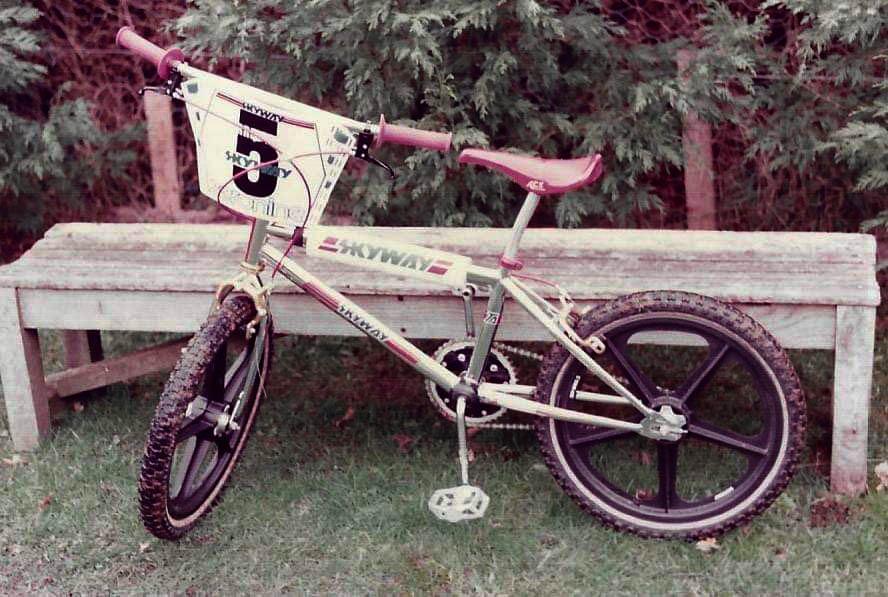 Episode 2: James White (GBR)
Episode 3: JT Freestyle (USA)
Episode 4: Ben Murphy (IRL)
Episode 5: Rainer Schadowski (GER)
Episode 6: GAry Sansom (USA)
Episode 7: Michael Gamstetter (USA)