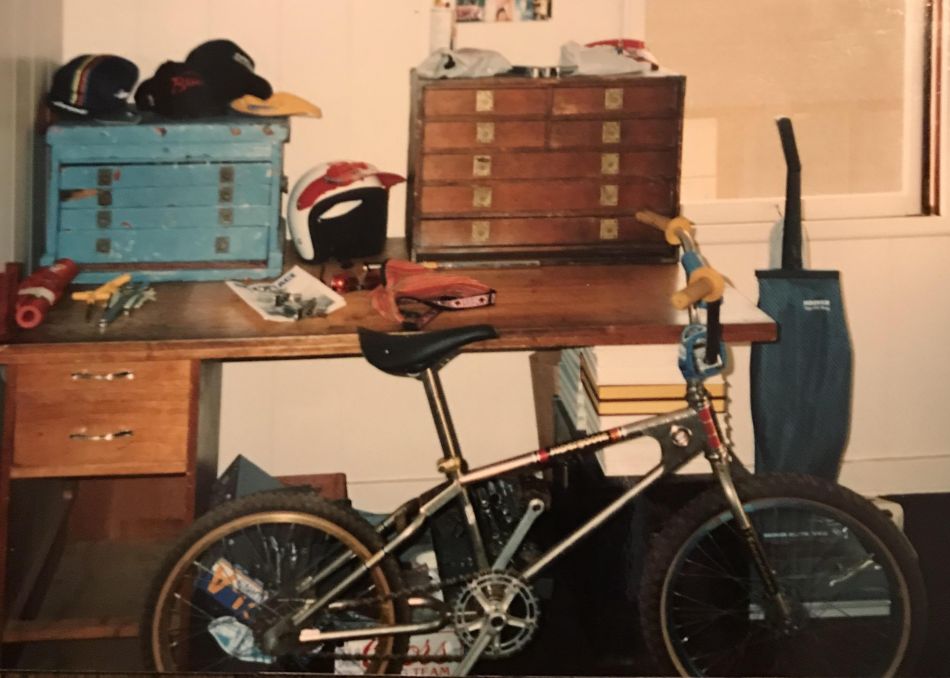 Plus the shop I worked in Hawaii was named The Bike Shop. They were a HUGE Mongoose dealer and BMX shop in the 70's and 80's. They had all kinds of the old frame stickers and such. So I get the bike done, bring it in to the bike shop and an older dude, probably late 20's at this time wants to buy it. He offered me $250 bucks for it, so I sold it. It was at that moment it clicked in my head. I went and bought all the old decals and such soon after. Man... this taking me back. I remember blowing out so many old BMX parts on the bargain tables back then at the shop. We used to build up Mongoose 26" KOS cruiser frame and forks and put 5 speed rear wheels on them with front and rear brakes and sell them as "Mountain Bikes". We sold 100's of them!
At this moment, do you wish you had started collecting earlier?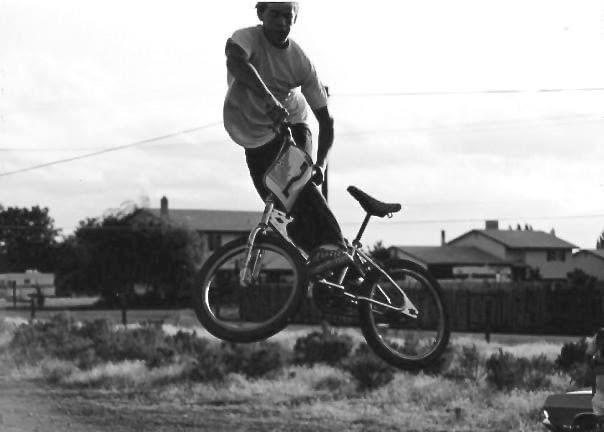 Shannon Gillette: I was one of the only guys doing it that I knew of at the time. I started pretty early on for sure. I feel fortunate to have started in the hobby when I did. I've met some really cool people along the way and had some really cool pieces as well.
Do you feel there is a need for BMX products to survive for history's sake?
Shannon Gillette: Oh yeah! I'm glad to know there are some younger guys out there like Chad Powers and a few others that are keeping the hobby going. The first generation BMXers are all in our 50's and 60's now, so we need the younger generations to keep things alive and in front of everyone out there.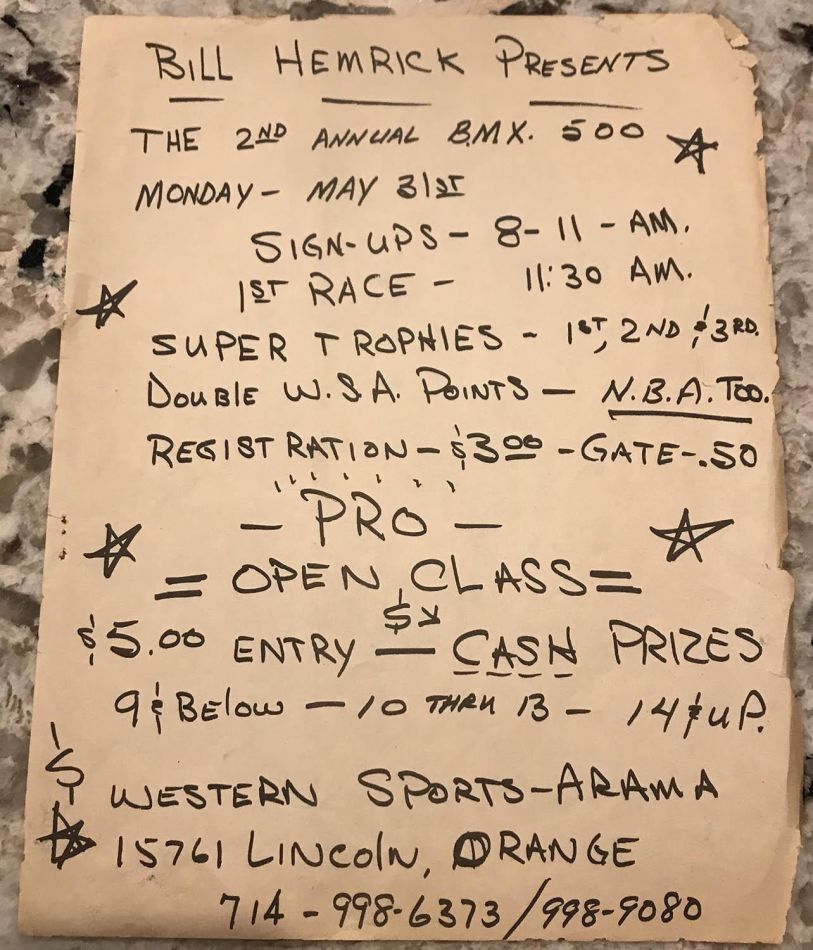 What's one of your oldest BMX products in your collection?
Shannon Gillette: I would say either my Bicycle Motocross News papers, or a race flyer I have from Palms Park. There's no date on the Palms Park race flyer, but it's old.
When you started riding what bike was the dream bike for you?
Shannon Gillette: This is a tough one. Being my dad was a SoCal moto guy and I raced motocross before I started racing BMX, I always gravitated towards the moto brand companies. But probably thanks to the Boy's Life magazine with all the FMF guys on the front cover I would say a red FMF was probably the bike I wanted. I was a big DG fan as well. My pops brought me home a Yamaha Moto bike on my 10th birthday. That thing was so heavy, and I had the nerve to bolt a set of moto-mags on that thing to make it even heavier! hahaha..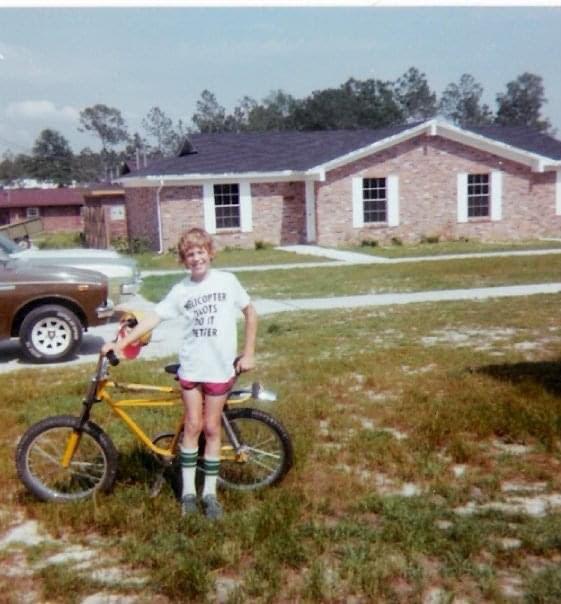 Do you have that bike in your collection today?
Shannon Gillette: I do not.
Name three BMX collectors that you respect?
1) Scott Barrette - The God Father of all collectors as far as I'm concerned. Never seems to get much credit out there.
2) Warren Eales or WAZA as many know him as on the Interweb. Dude is a legend when it comes to all things old school Mongoose and BMX Products company related. Check out Vintagemongoose.com
3) Brian Gutierrez - He has some amazing bikes from the very early days of BMX, plus he was racing back then and knows a lot of SoCal early day scene. Brian's a cool cat!
Do you have decent mechanical skills?
Shannon Gillette: Yes, I've built so many wheels in my life. I build all my own bikes and do all my own work. If you see me riding it. I built it.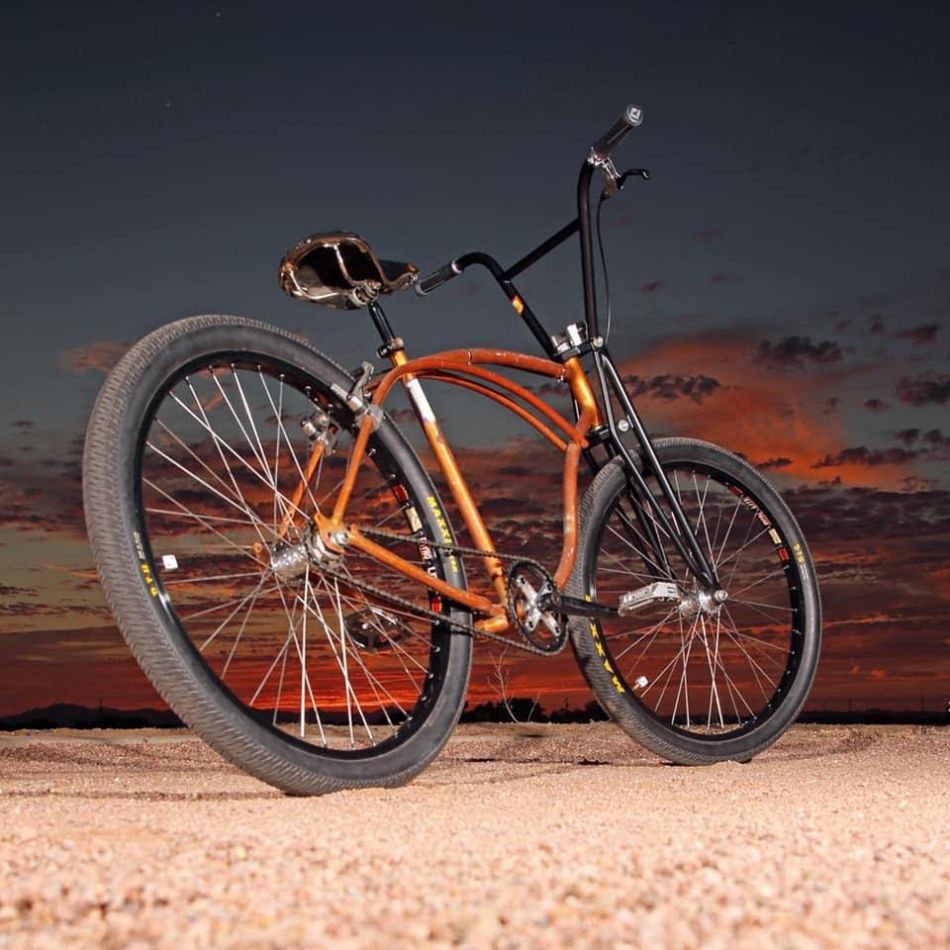 What products are a great help when you find an old rusty historical piece of shit bike that needs to shine again?
Shannon Gillette: I usually start with a shop rag and some elbow grease. In all honesty, I'm more of a patina guy. I'm not really into the full repaint, resticker and full redo. I see some bikes that are way too over done in my opinion. Things are only original once.
How often do you look on eBay/Craigslist/BMX Museum to shop for old BMX stuff?
Shannon Gillette: I go in spurts. It all comes down to what kind of time I have. As you know I travel so much for the modern day USA BMX circuit that it takes up a lot of my time. But, that also has its advantages as I stumble onto things here and there while on the road. There's a lot of old BMX stuff still out there. We just gotta find it and bright it back to light.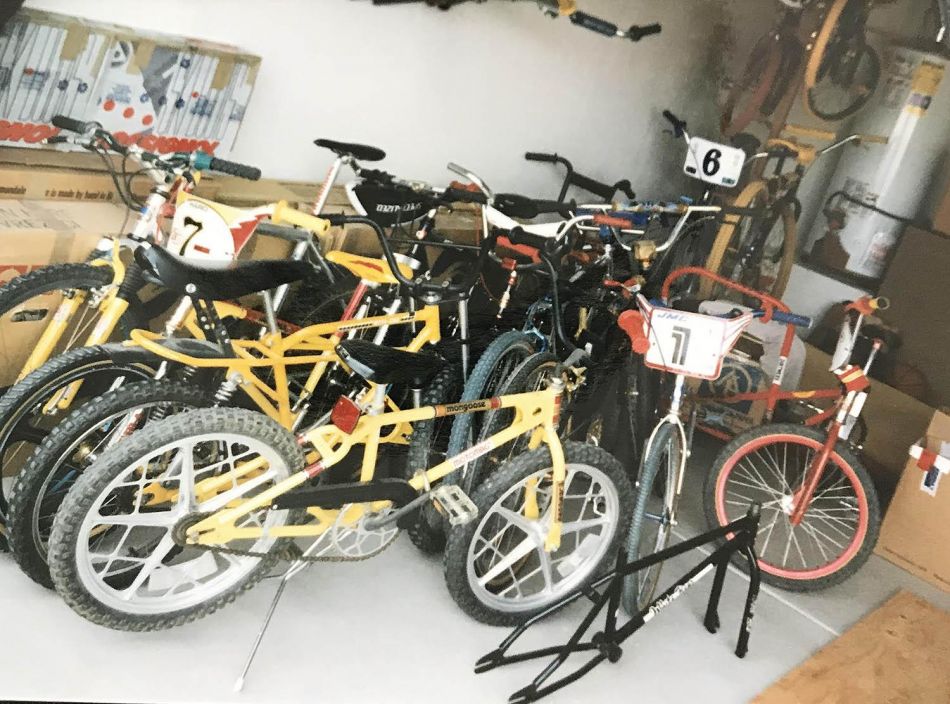 What's the most ridiculous amount you have paid for a bike part that you needed to own?
Shannon Gillette: Lucky I've been in from the very early days. I never paid anything crazy. Sometimes patience is the key to collecting. I have passed on some things over the years only to have them come back later and get an even better deal. But.... If you have to have it RIGHT NOW.... most times you will pay for it.
Do you have a man-cave where your bikes are displayed?
Shannon Gillette: Most of mine are in my garage and I ride them. Most all my stuff right now is all 26" stuff.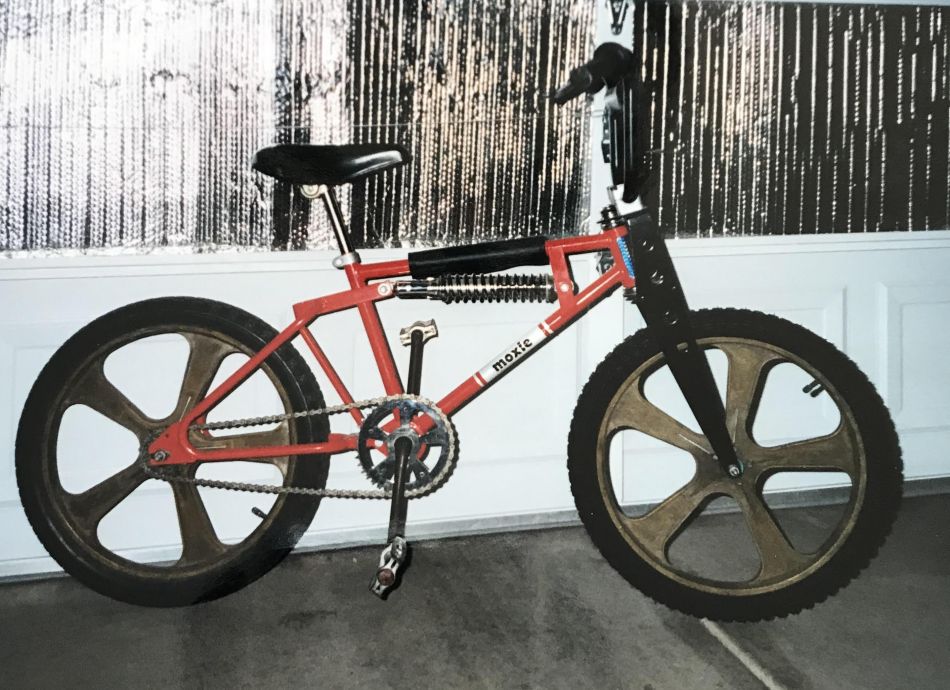 Do you always have room for "one more bike"?
Shannon Gillette: Yes and no. If I bring a new ride in, I'll keep it for a while. Then I'll either sell off one of my other rides, or sell the one I brought in. I often swapped parts and frames around and traded or sold off the others I didn't use. I like to keep my stable ready to ride at all times. Right now none of my bikes get ridden enough, hahaha..
What's a bike (part) you have been looking for but haven't been able to locate?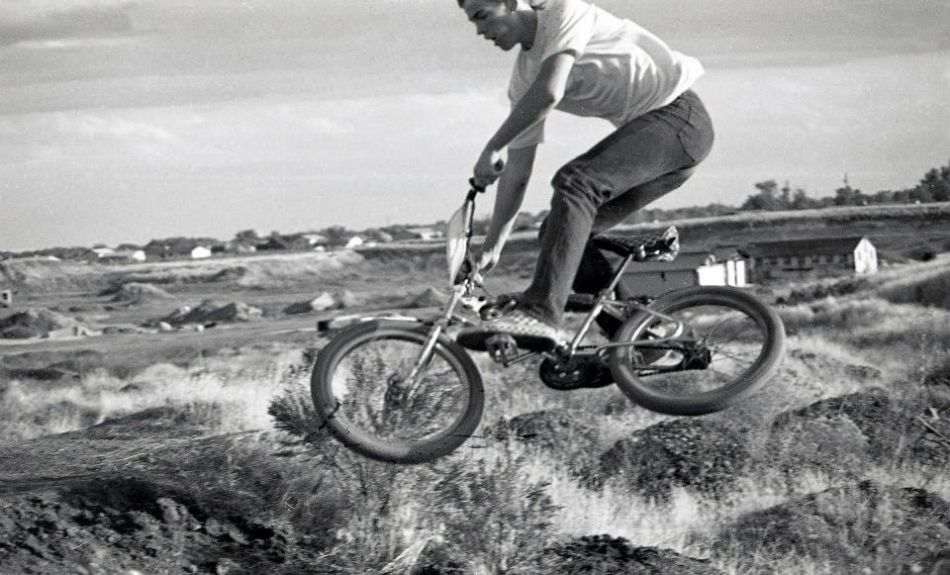 Shannon Gillette: I really can't think of any. I have pretty much everything I always wanted several times over since I started racing in 1980.
Where can people reach you when they have that part available?
Shannon Gillette: I'm easy to find, Facebook, Instagram. USA BMX website or event. I'm a pretty easy guy to find without trying too hard.
Thanks to: Bart for the opportunity. Scott and Gork Barrette for bringing Old School BMX to the masses in the early days. Bill Curtin for the friendship over the years. Elaine Holt from BMX News and Bob and Windy Osborn for their inspiration on the pages of BMX Action magazine. All the other collectors out there saving these relics for us all to see. There's some really cool shit out there!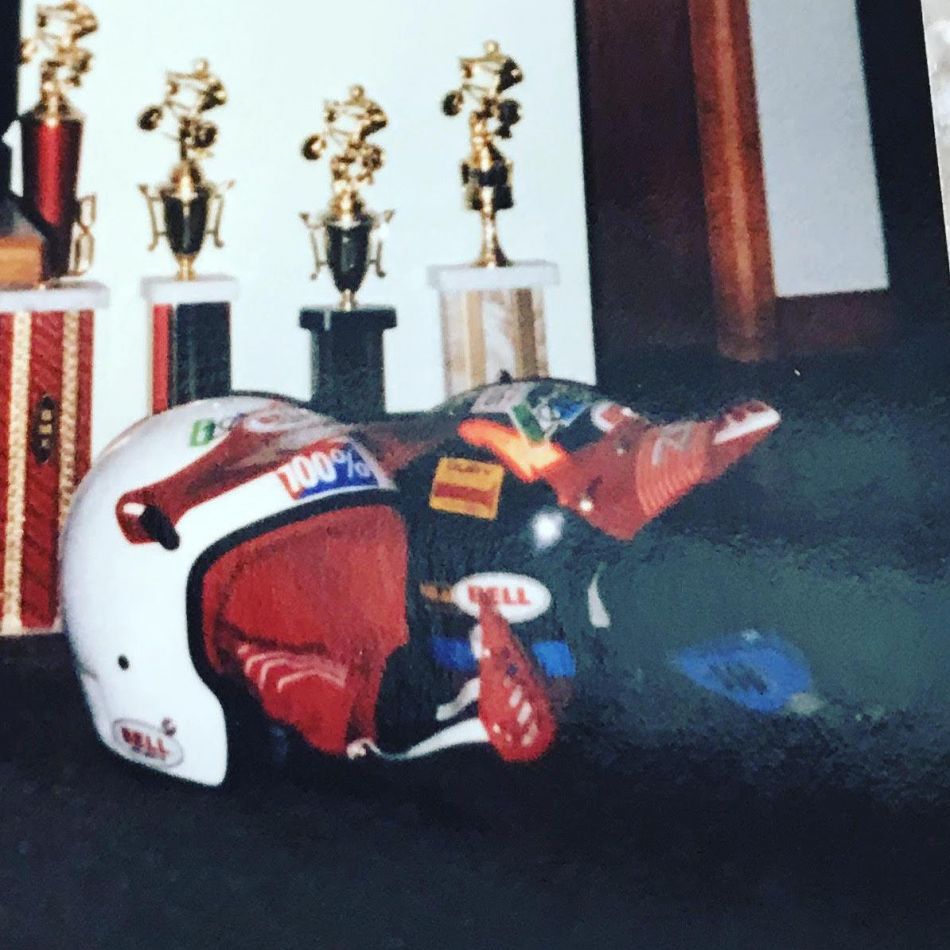 Other Preserving BMX History episodes:

Episode 1: Christophe Detandt (BEL)
Episode 2: James White (GBR)
Episode 3: JT Freestyle (USA)
Episode 4: Ben Murphy (IRL)
Episode 5: Rainer Schadowski (GER)
Episode 6: GAry Sansom (USA)
Episode 7: Michael Gamstetter (USA)
Episode 8: Grant Stone (UK)
Episode 9: Steve Blackey (USA)