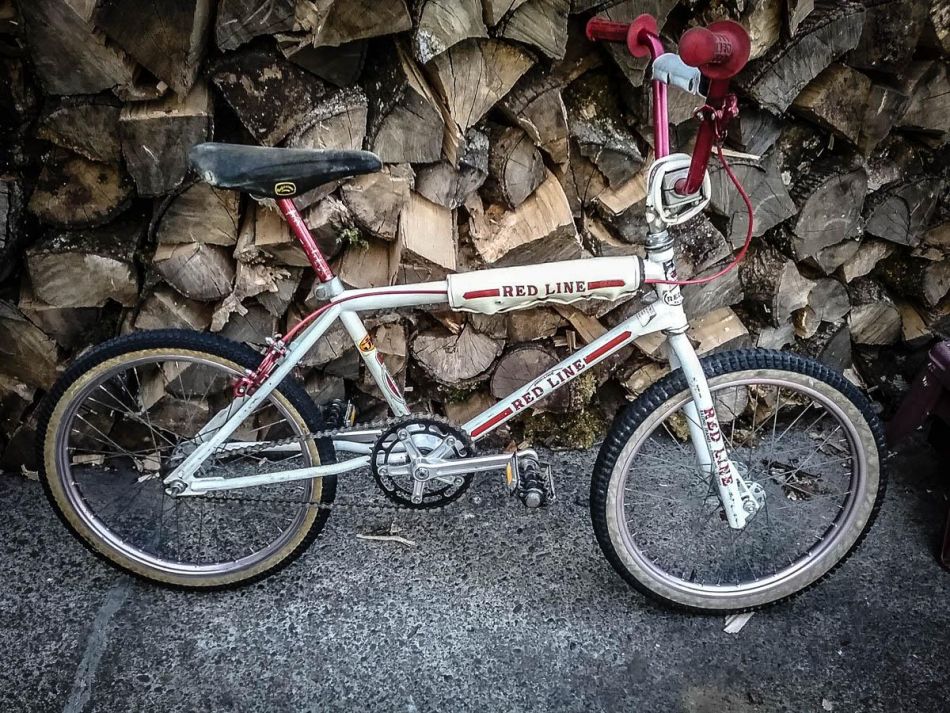 But all that looking around and researching got me hooked. There was a lot of incomplete or unknown info out there. So it really pulled me in to solve these "mysteries". I spent the next few years reading, researching and documenting all sorts of fascinating stuff about pre-1980 BMX.
At this moment, do you wish you had started collecting earlier?
Mark McCorkle: I think the natural reaction is yes, but I'm not losing any sleep over it. And not really for parts. Just for the opportunities to have known some of the guys who no longer are active collectors.
Do you feel there is a need for BMX products to survive for history's sake?
Mark McCorkle: Yes. There are always cool stories buried in history. BMX is no exception. Fantastic stories.
What's one of your oldest BMX products in your collection?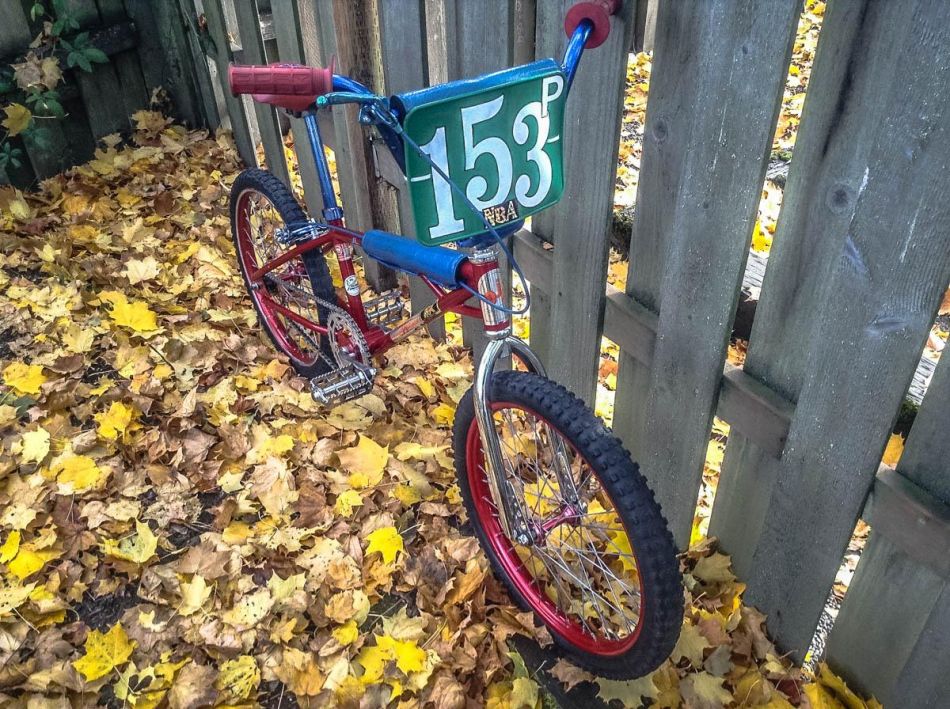 Mark McCorkle: 90% of my collection is 1980 or earlier. But there's no denying that having my original 1979 GJS race bike, complete from 40+ years ago is still the crown jewel of the collection.
When you started riding what bike was the dream bike for you?
Mark McCorkle: I really wanted a PK Ripper with Cycle Pro forks. I think everyone did. SE was beyond hot in the early days. For anyone that knows vintage BMX history, the demand for SE outstripped supply from day 1. The crazy story is, one day the bike shop owner brought in this unique looking frame from the distributor who said it was the only thing out of SE distributing they could get. Unique? SE ties? Turns out any bike from the SE silo was the dream bike back in the day. A short while later this super cool, new frame by a company called GJS was mine.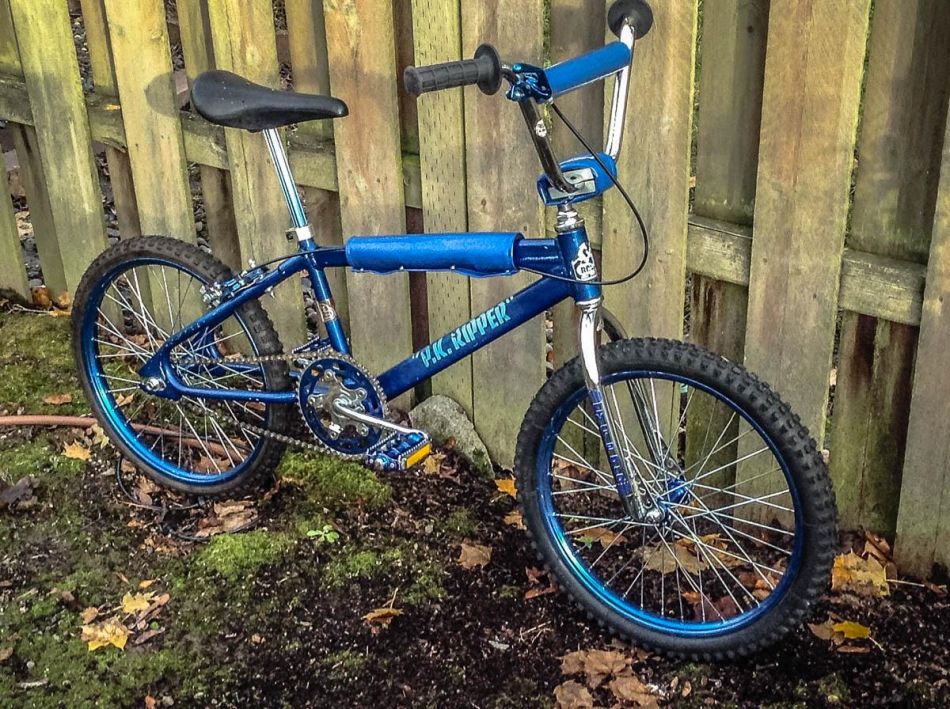 Do you have that bike in your collection today?
Mark McCorkle: Yes. I have both a PK Ripper with Cycle Pro forks and that GJS.
Name three BMX collectors that you respect?
1) William Laroque
2) Michael Gamstetter
3) Kelly Swanson
The list of collectors I respect is way, way larger, but, these guys top the list due to the volume and quality of bikes they've been associated with over the years.
Do you have decent mechanical skills?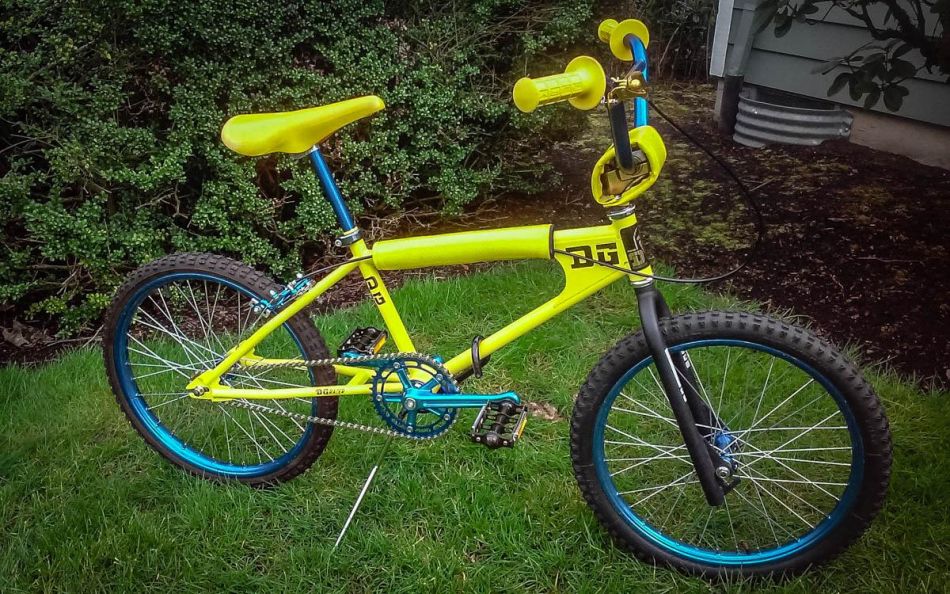 Mark McCorkle: Yes.
What products are a great help when you find an old rusty historical piece of shit bike that needs to shine again?
Mark McCorkle: I don't really get into cleaning up crap bikes that need major finish work, that's a hard pass for me. Small parts, like hubs or pedals is a different story. I'll use WD-40, vinegar and even soap and water. For greasy small parts, I have a gallon can of carbureutor cleaner I can soak things in.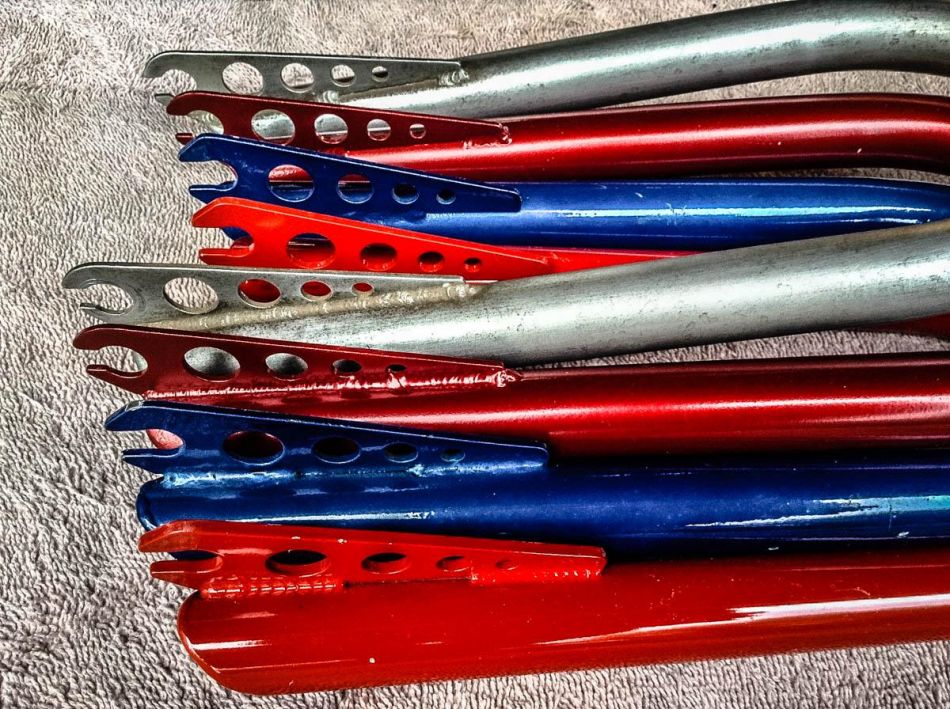 How often do you look on eBay/Craigslist/BMX Museum to shop for old BMX stuff?
Mark McCorkle: I can go weeks without looking, or I can go nightly for a couple months. Some of my best finds have been after not looking for a while.
What's the most ridiculous amount you have paid for a bike part that you needed to own?
Mark McCorkle: I have never paid a ridiculous amount for any part. A decade ago I paid $1500 for basically 2 truckloads of bikes and parts. That's my largest single outlay even today, but it wasn't ridiculous even then.
Do you have a man-cave where your bikes are displayed?
Mark McCorkle: Displayed? Not really. They're accessible and visibile, but not really displayed.
Do you always have room for "one more bike"?
Mark McCorkle: Always. But the one more bike list has maybe 2 bikes on it.
What's a bike (part) you have been looking for but haven't been able to locate?

Mark McCorkle: GJS handlebars. There may be 3 known sets. It's tough to even get pictures of them.
Where can people reach you when they have that part available?
Mark McCorkle: Facebook. BMXMusuem/BMXSociety: markmc97225. But I think we'd run into that ridiculous price barrier which I've never paid!
Thanks to: Michael Gamstetter. He sort of walked me into the collecting scene early on.
Steve Brothers and Gary Sansom, for supporting BMX collecting through their websites.
And of course my wife, who allows me to continue to mess up the garage with bikes and parts and enjoy the hobby.


Previous Episodes on FATBMX:
Episode 1: Christophe Detandt (BEL)
Episode 2: James White (GBR)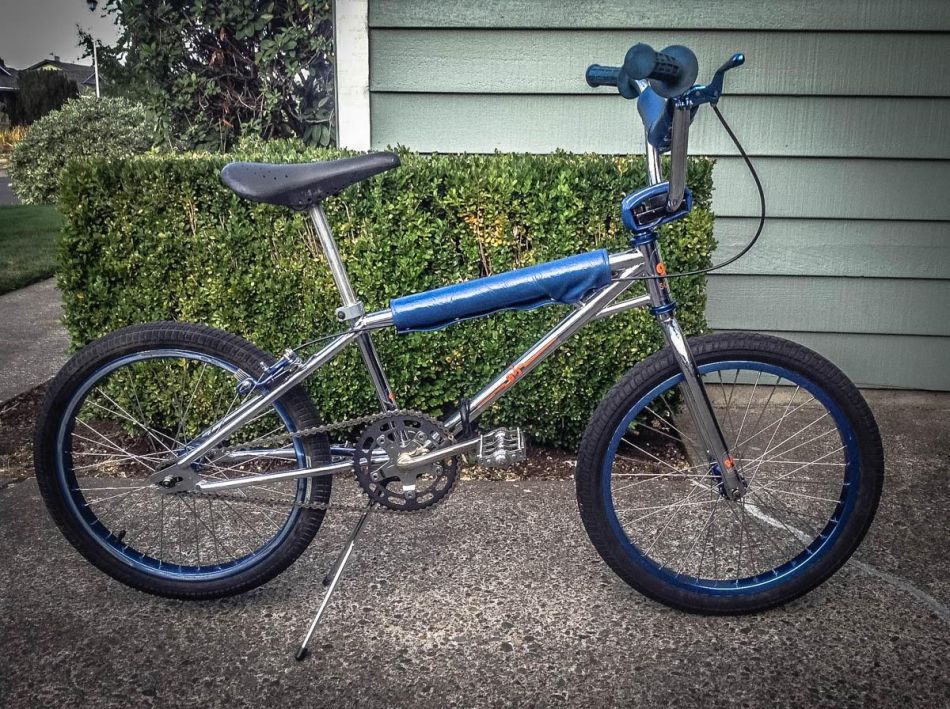 Episode 3: JT Freestyle (USA)
Episode 4: Ben Murphy (IRL)
Episode 5: Rainer Schadowski (GER)
Episode 6: GAry Sansom (USA)
Episode 7: Michael Gamstetter (USA)
Episode 8: Grant Stone (GBR)
Episode 9: Steve Blackey (USA)
Episode 10: Shannon Gillette (USA)
Episode 11: Woody Itson (USA)
Episode 12: Oliver Kienzle (GER)
Episode 13: Kelly Swanson (USA)
Episode 14: Pat A Lar (GBR)
Episode 15: Billy Mills (GBR)
Episode 16: Steve Brothers (USA)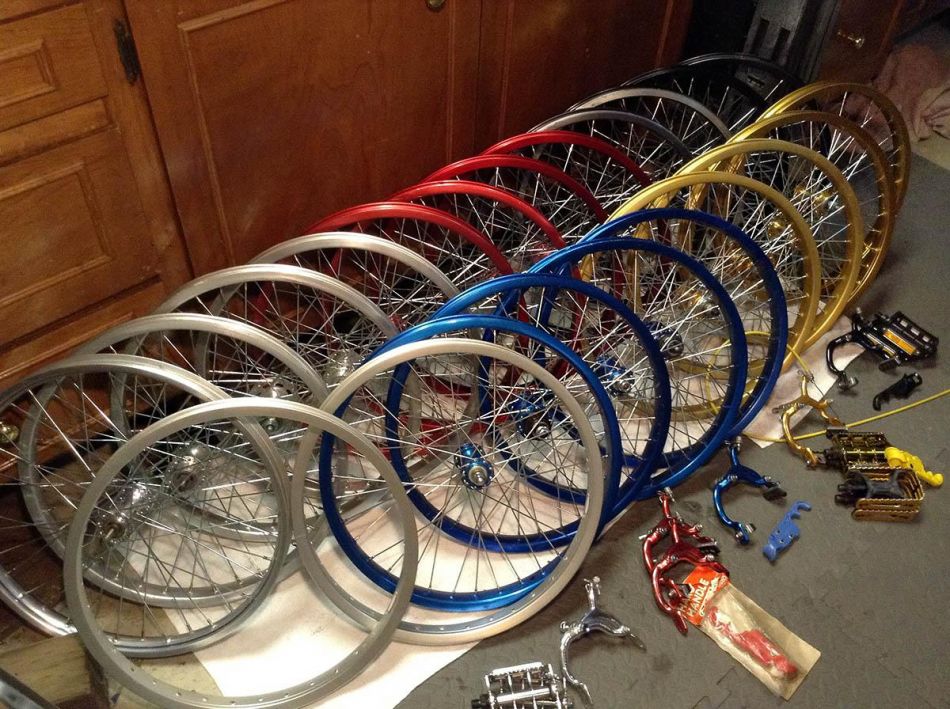 Episode 17: Aykut Hilmi (GBR)
Episode 18: Alex Leech (GBR)
Episode 19: Mike Janssen (NED)
Episode 20: Brian Gutierrez (USA)
Episode 21: Chad Powers (USA)
Episode 22: Alessandro Barbero (ITA)
Episode 23: Chris Daly (GBR)
Episode 24: Ian MacArthur (GBR)
Episode 25: Steve Strong (GBR)
Episode 26: Stephen Joseph (GBR)
Episode 27: Paul de Jong (NED)
Episode 28: Jon Western (GBR)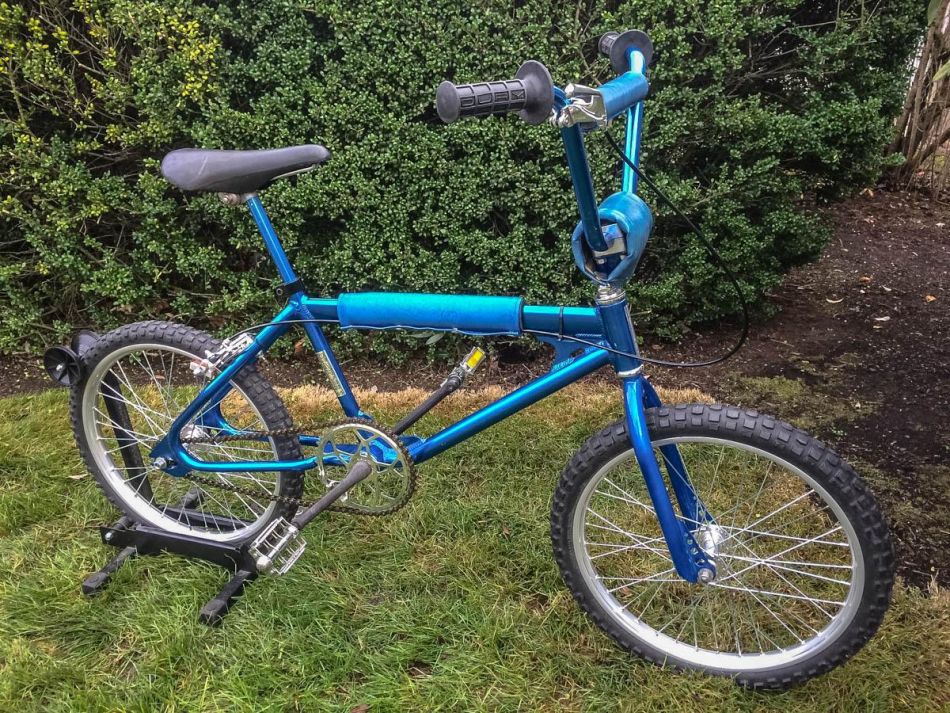 Episode 29: William "LaRock" LaRoque (USA)
Episode 30: Johan Janssens (BEL)
Episode 31: Darren Chan (USA)
Episode 32: Frank Lukas (GER)
Episode 33: Jason Teraoka (USA)
Episode 34: Shad Johnson (USA)
Episode 35: PJ McKenna (USA)
Episode 36: Henry Sarria (USA)
Episode 37: Jonathan Sherwood (SAF)
Episode 38: Trevor Henry (GBR)
Episode 39: Daniel Purcell (GBR)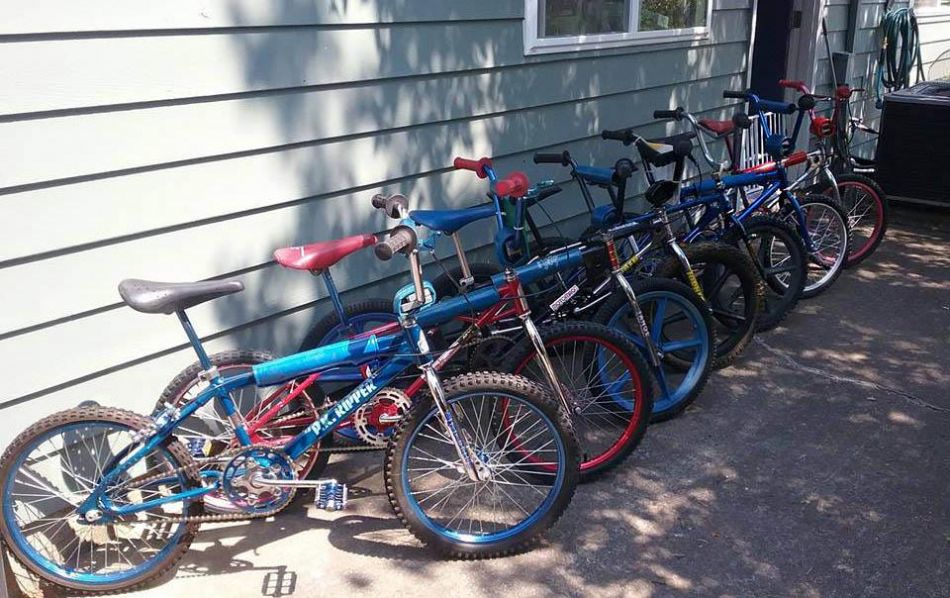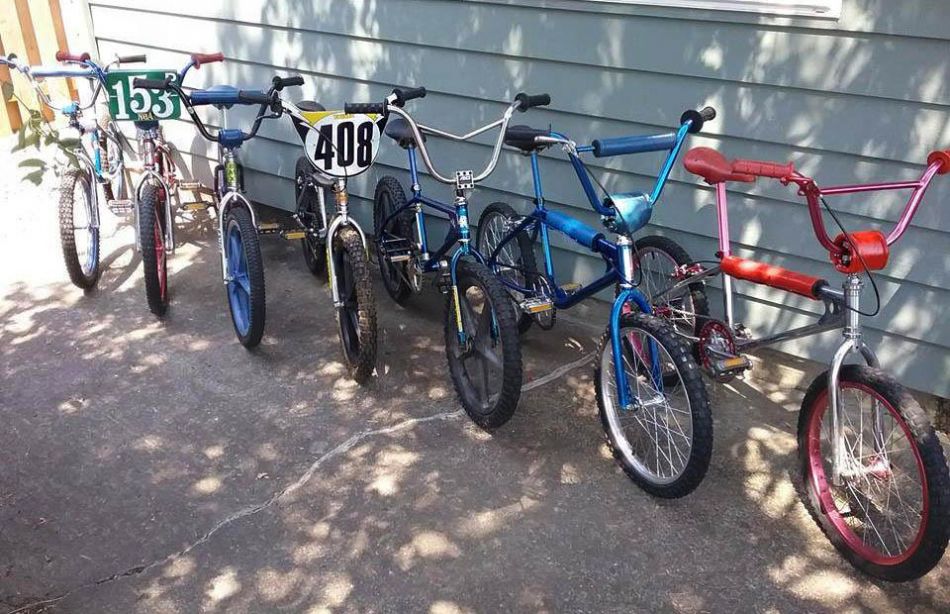 Photos by Mark McCorkle