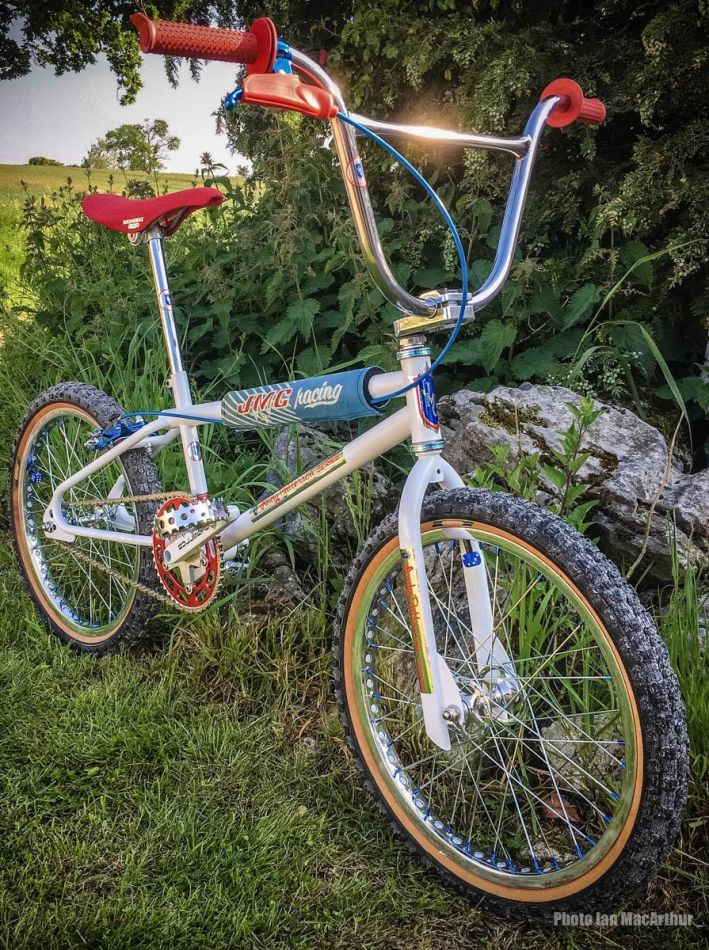 At this moment, do you wish you had started collecting earlier?
Ian MacArthur: No - I was 29 and during the 13 years I'd been away from BMX I'd been a serious MTB downhiller, furthered my career, got married and started a family. I'm glad I did some grown up stuff before it sucked me back in.
Do you feel there is a need for BMX products to survive for history's sake?
Ian MacArthur: Yeah I guess so but that's not a motivating factor. I simply loved BMX and still do. It's a far deeper interest for me than nostalgia.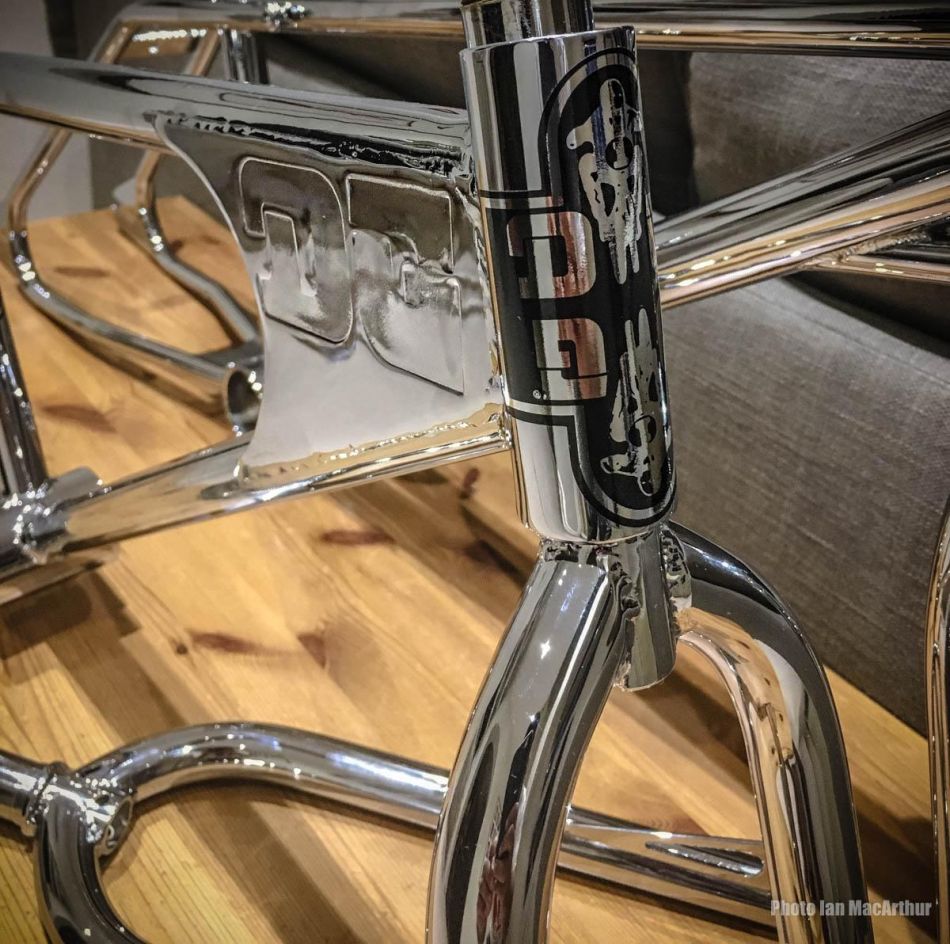 What's one of your oldest BMX products in your collection?
Ian MacArthur: I've no idea. I only really collect stuff from '80-'86. I've had older and newer bikes and components but that's more through appreciation than outright love.
When you started riding what bike was the dream bike for you?
Ian MacArthur: When I started riding we were tiny kids - I was 7 - there were four much older kids who had serious talent and great bikes. A Redline, a Kuwahara KZ1, a Haro Gen1 freestyler and an early Mongoose Supergoose. These set the benchmark. I also remember the first PK Ripper and RaceInc I rode that just blew my mind. I wanted them all and have now owned them all.
Do you have that bike in your collection today?
Ian MacArthur: Most of my bikes now are those grails I always wanted.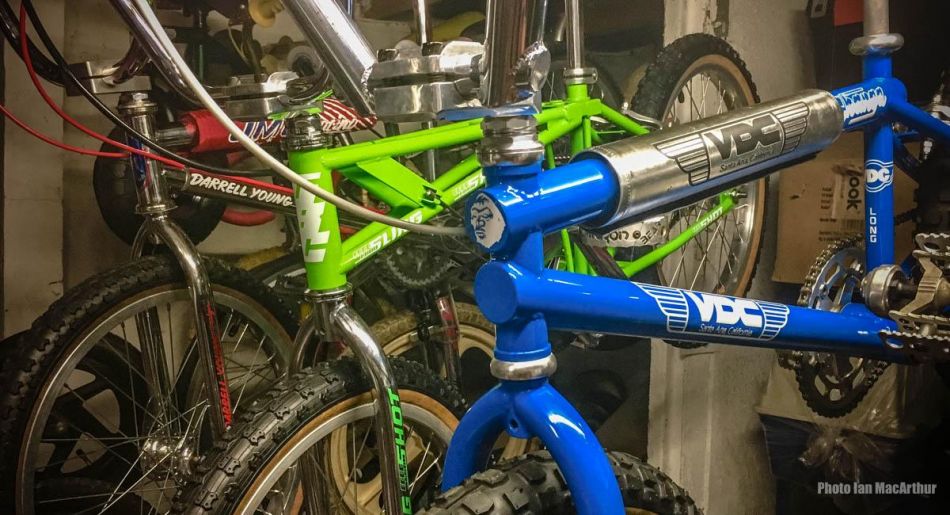 Name three BMX collectors that you respect?
1) Trevor Henry - all school
2) James White - original gangster
3) Jon Western - single brand obsession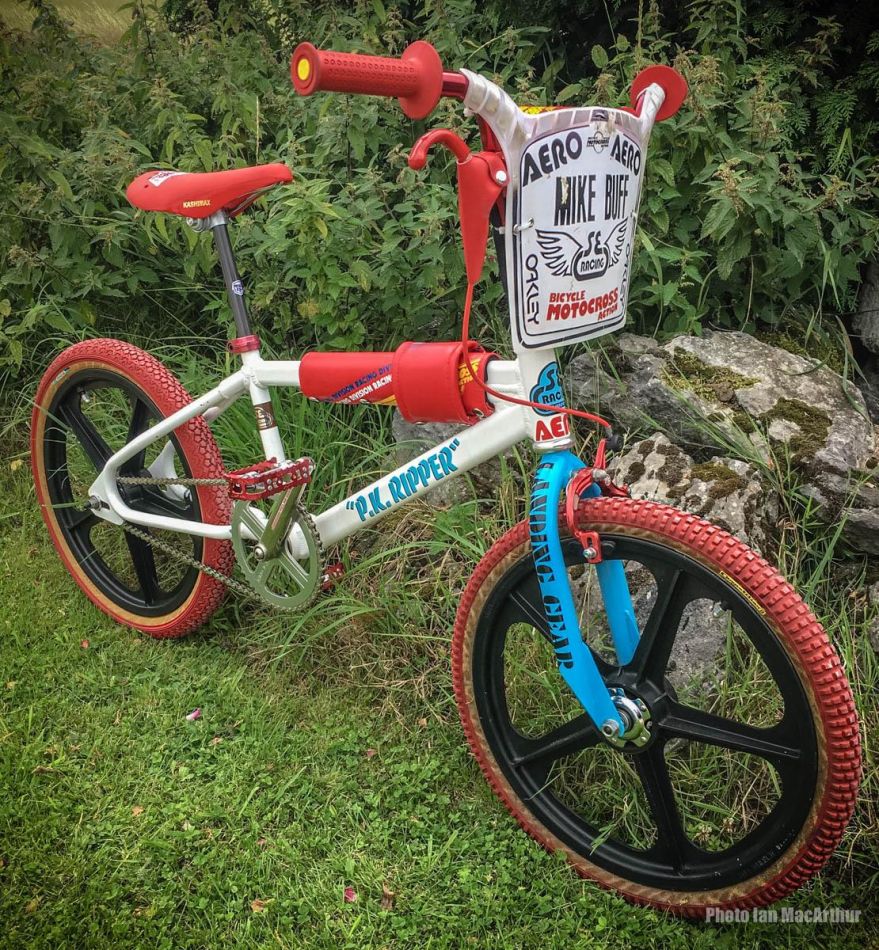 Do you have decent mechanical skills?
Ian MacArthur: My dad was a master frame builder so for building bikes yes, as I've always set up BMX, road racers and MTBs. But for anything like cars and motorbikes it's a big NO.
What products are a great help when you find an old rusty historical piece of shit bike that needs to shine again?
Ian MacArthur: Depending on the type of metal and problem I have three options. Autosol, Mothers and Blue Magic.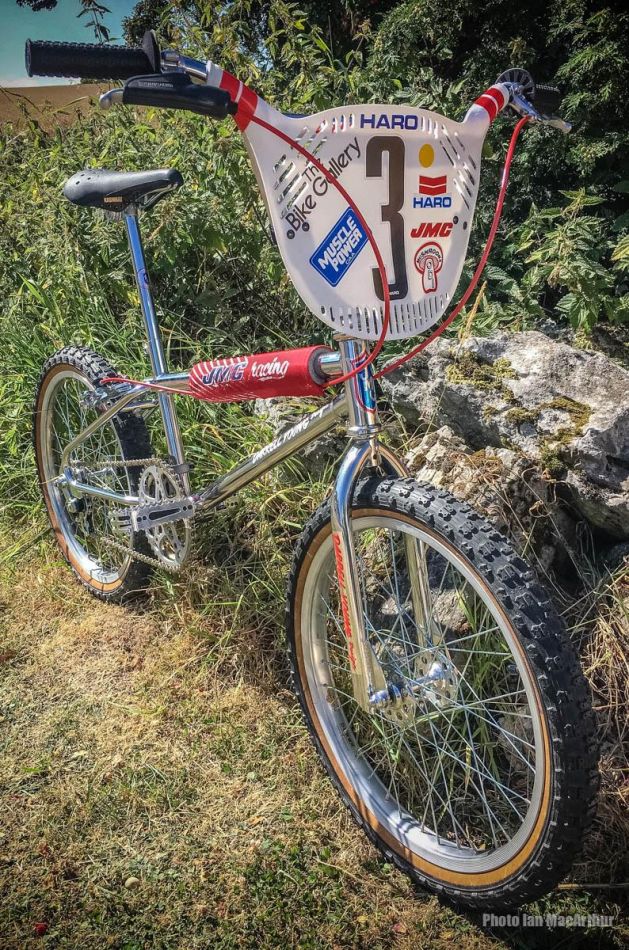 How often do you look on eBay/Craigslist/BMX Museum to shop for old BMX stuff?
Ian MacArthur: Never. As a collector with good knowledge and a good reputation I move in circles among other true collectors who have or can source everything you could need. The really great stuff never surfaces in the channels you've mentioned as they are full of chancers and fake stuff. It takes a long time to build trust with like-minded collectors and they have to know you love BMX to let you in but it makes collecting far less stressful.
What's the most ridiculous amount you have paid for a bike part that you needed to own?
Ian MacArthur: It's a sliding scale depending on the items but anything from a stem, pedals, cranks or bars can easily get into four figures and a high end rare frame and fork is the price of a car or family holiday.
Do you have a man-cave where your bikes are displayed?
Ian MacArthur: Not currently - everything is locked away and unreachable as I'm busy with other priorities but I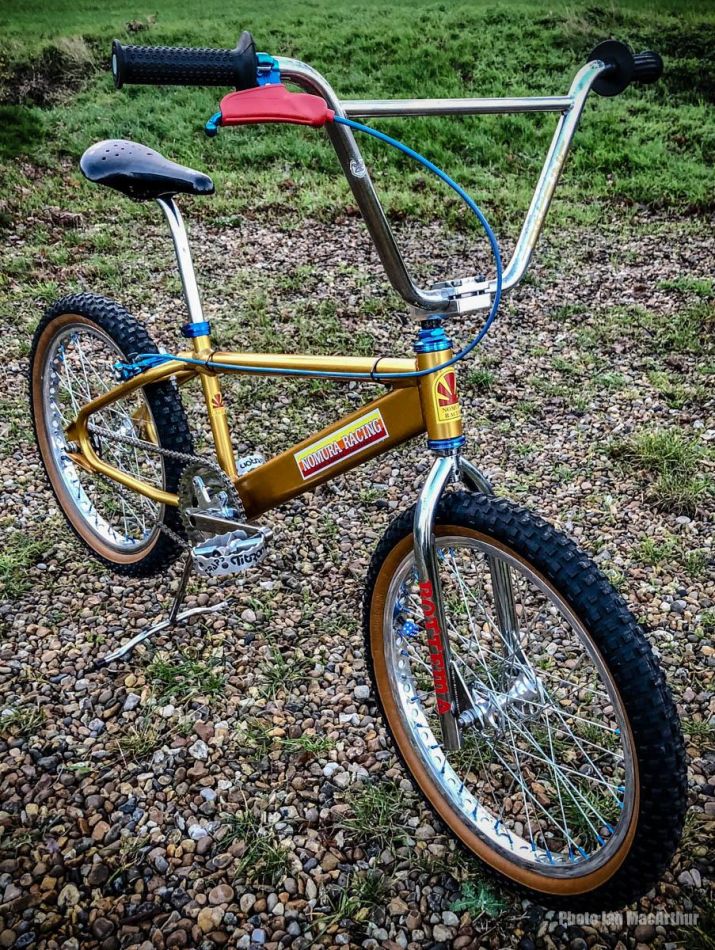 've had it all on display in a workshop before and eventually I'll get back to that layout.
Do you always have room for "one more bike"?
Ian MacArthur: For me it's a genuine addiction so I struggle to answer this without breaking into a sweat. Currently I have no urge to add another bike BUT if a GJS Big Tube or Holeshot RF1 popped up then I'd pull the trigger and then can't stop.
What's a bike (part) you have been looking for but haven't been able to locate?
Ian MacArthur: I've never found Red Johar Wired grips that I do need.
Where can people reach you when they have that part available?
Ian MacArthur: Facebook and Instagram is where I exist for BMX and if you ask about for Big Mac someone is bound to know me.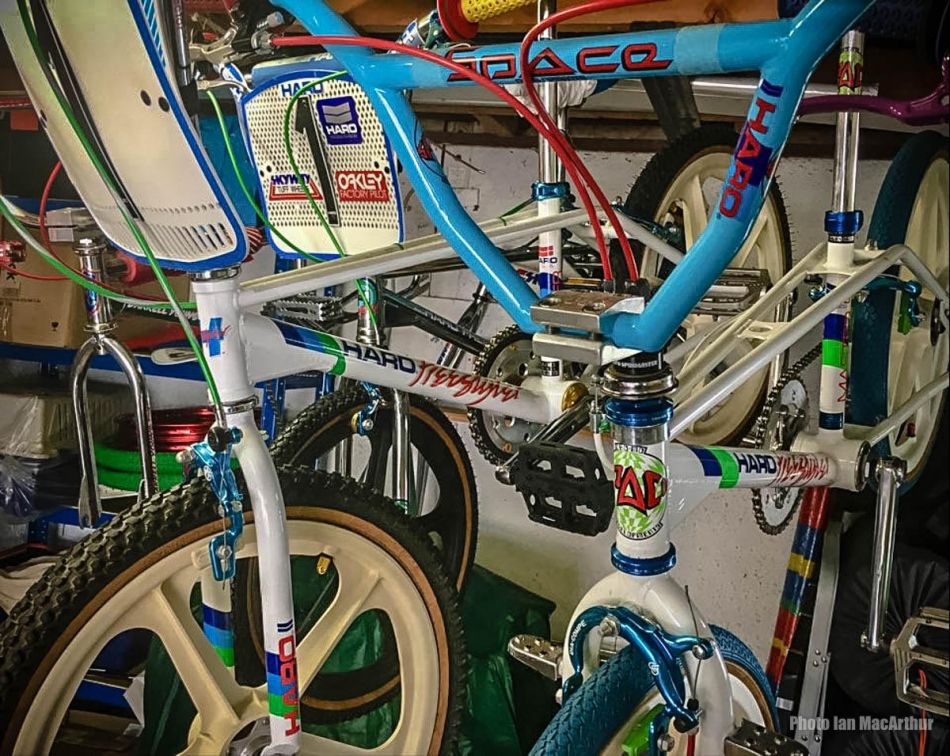 Thanks to: The original crews from The Peaky Riders, Old School BMX Life and RAD/MK gang for keeping me honest. And my late father for believing in my love for BMX.


Previous Episodes on FATBMX:
Episode 1: Christophe Detandt (BEL)
Episode 2: James White (GBR)
Episode 3: JT Freestyle (USA)
Episode 4: Ben Murphy (IRL)
Episode 5: Rainer Schadowski (GER)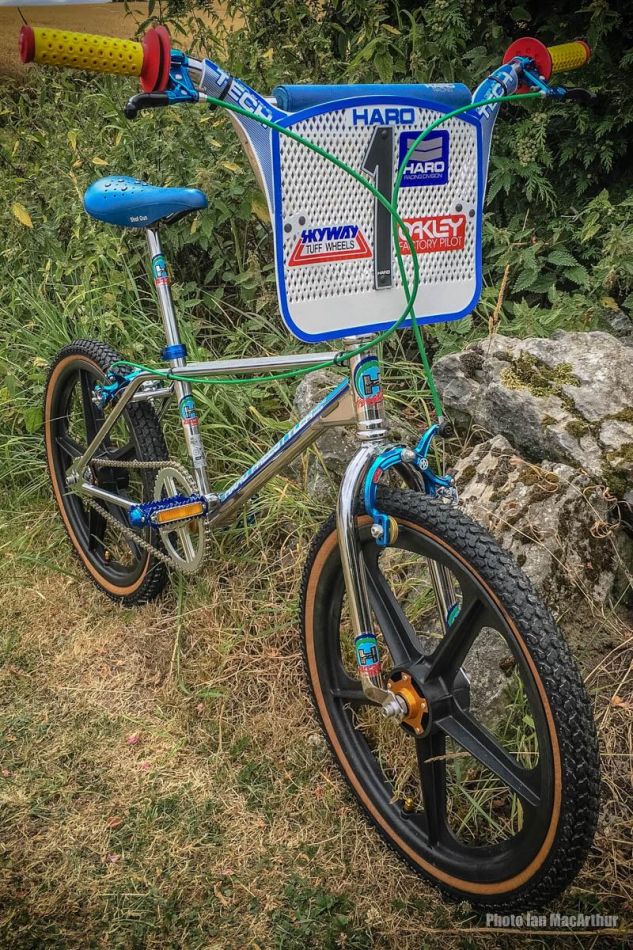 Episode 6: GAry Sansom (USA)
Episode 7: Michael Gamstetter (USA)
Episode 8: Grant Stone (GBR)
Episode 9: Steve Blackey (USA)
Episode 10: Shannon Gillette (USA)
Episode 11: Woody Itson (USA)
Episode 12: Oliver Kienzle (GER)
Episode 13: Kelly Swanson (USA)
Episode 14: Pat A Lar (GBR)
Episode 15: Billy Mills (GBR)
Episode 16: Steve Brothers (USA)
Episode 17: Aykut Hilmi (GBR)
Episode 18: Alex Leech (GBR)
Episode 19: Mike Janssen (NED)
Episode 20: Brian Gutierrez (USA)
Episode 21: Chad Powers (USA)
Episode 22: Alessandro Barbero (ITA)
Episode 23: Chris Daly (GBR)
Episode 24: Ian MacArthur (GBR)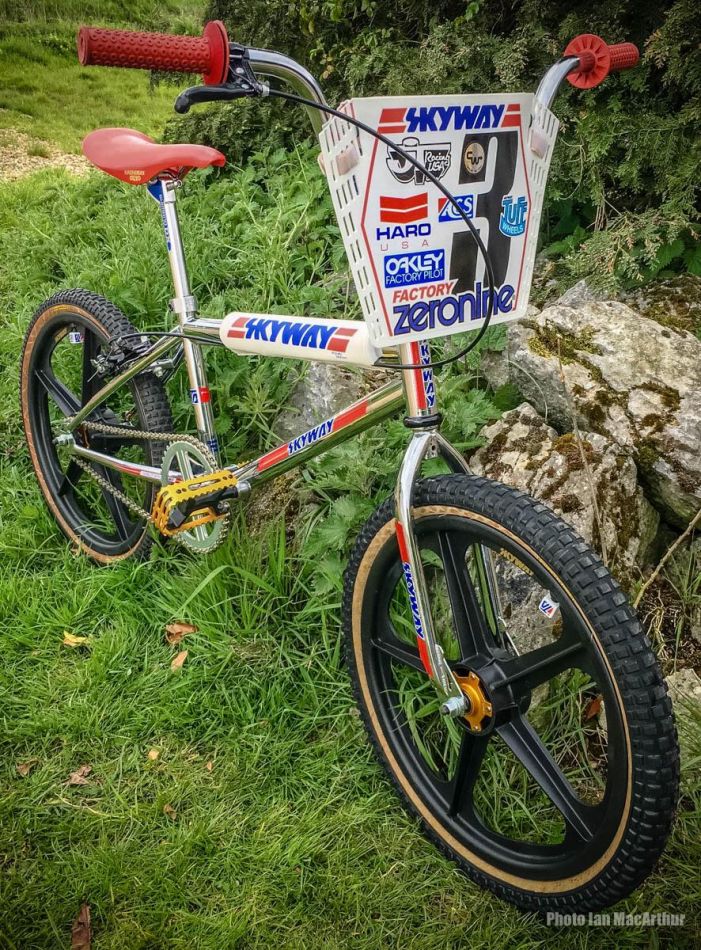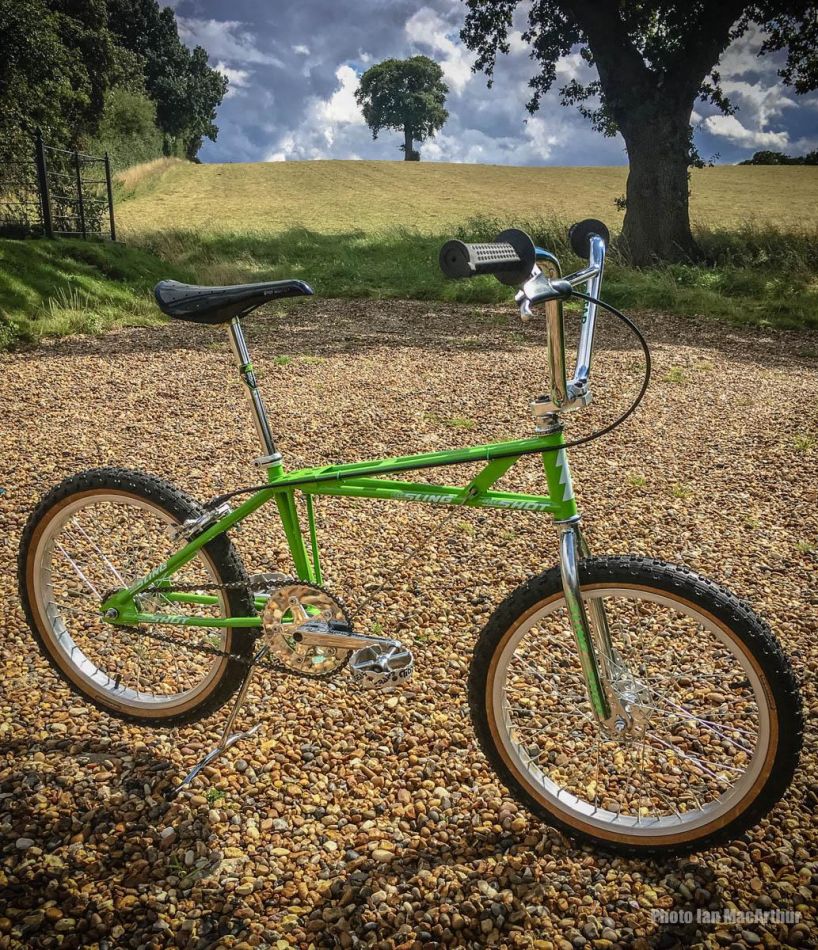 Pics by Ian MacArthur