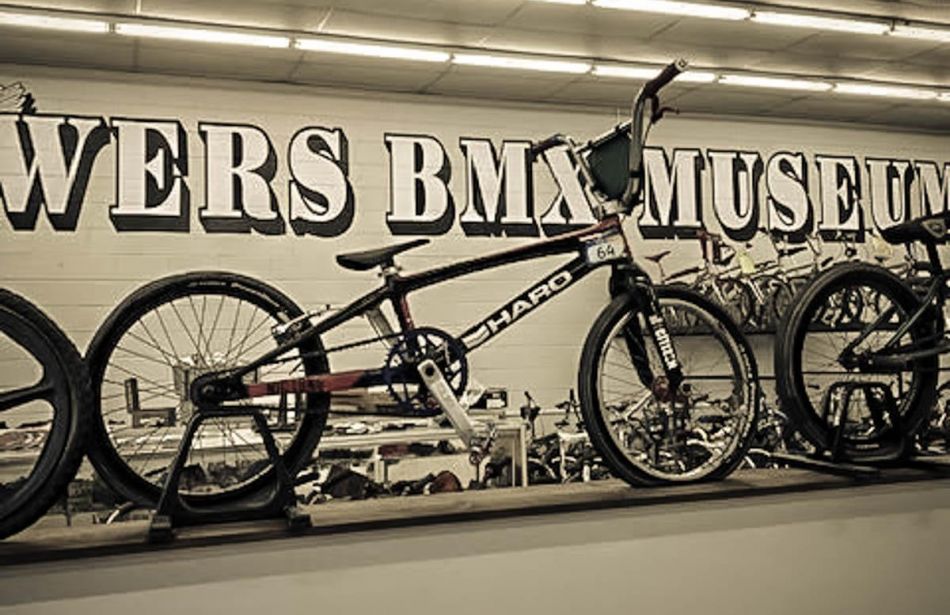 What year of bike do you consider is still interesting to show off? Is there a maximum year for the moment or does it depend on which kind BMX it is?
Powers BMX: Like I said, I love the '70s BMX, and American made stuff, like Standard, S&M but we are going to be showing off as much BMX stuff as possible! We will have all BMX things here!
How many people do help out with the BMX museum in the shop?
Powers BMX: I mean the guys that work at the shop will help. My buddy Scott who owns True Tattoos helps a lot!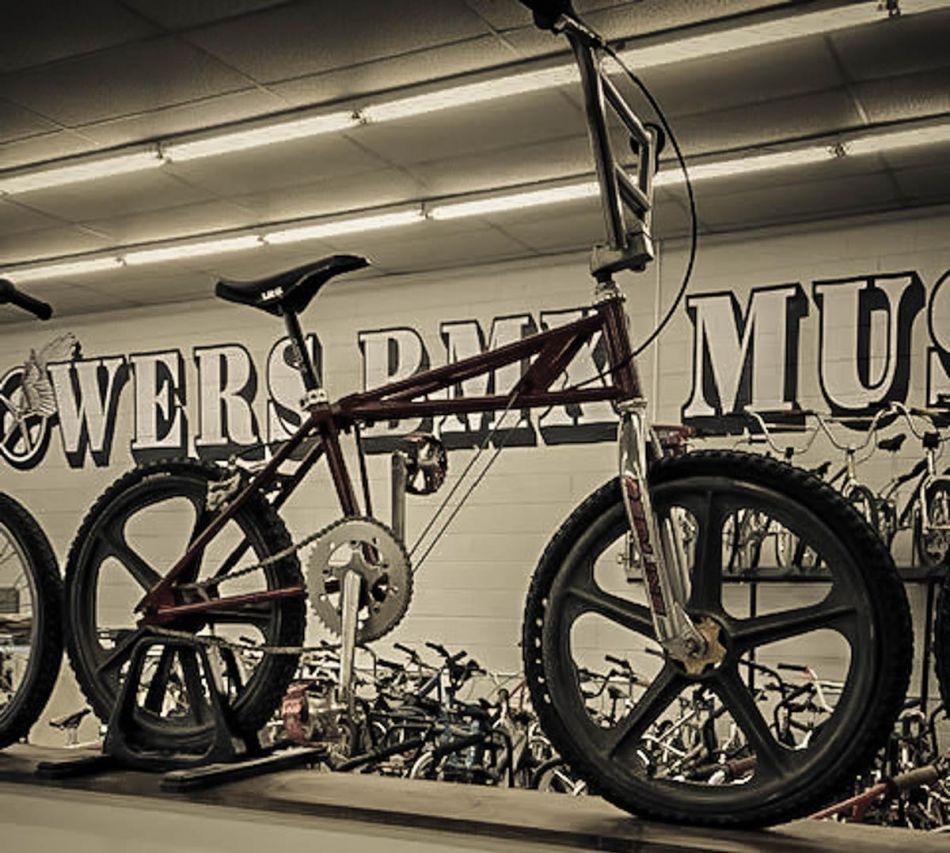 Has the collecting of the bikes resulted in a new BMX community of bike collectors for you?
Powers BMX: Yeah it has for sure! It's awesome.
Name three BMX Bike collectors that you admire?
1) All the non show bike collectors!
2) All the collectors who ride their bikes
3) Non flippers!
Do you have regular man-cave nights when you work on BMX bikes for the museum?
Powers BMX: It's nothing regular yet, we just mess with it when I can!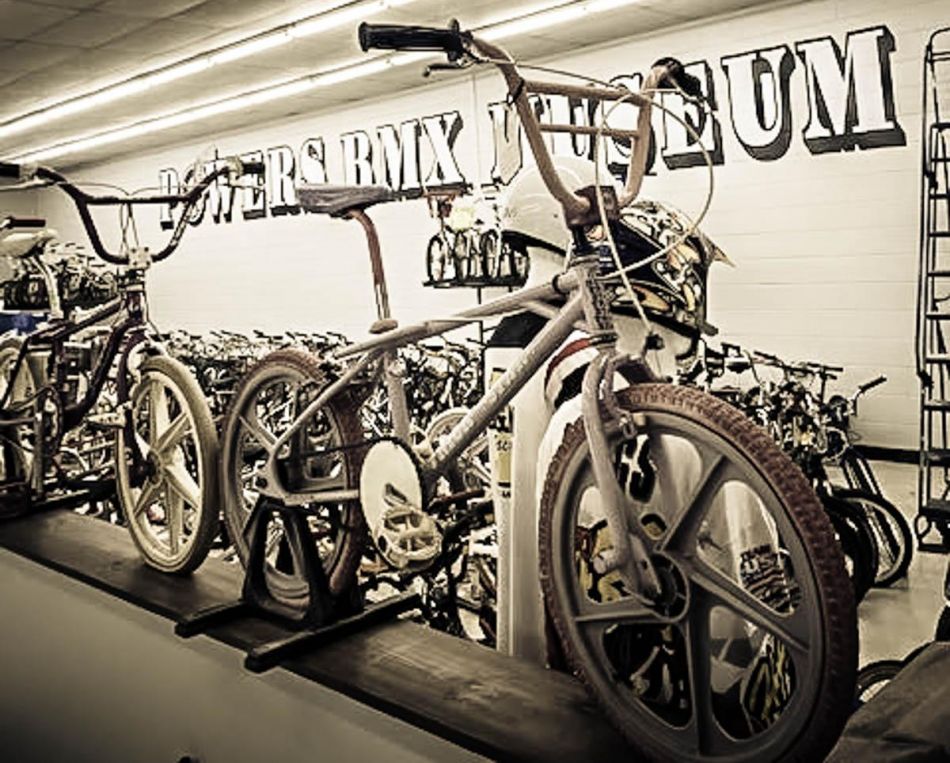 Do you have BMX museum visits planned for school classes or do you do special BMX Museum tours for those who are interested to learn more about the history of BMX?
Powers BMX: Yeah I would love to do that! Right now and always will be free to enjoy!
When people want to donate their old bike to the museum,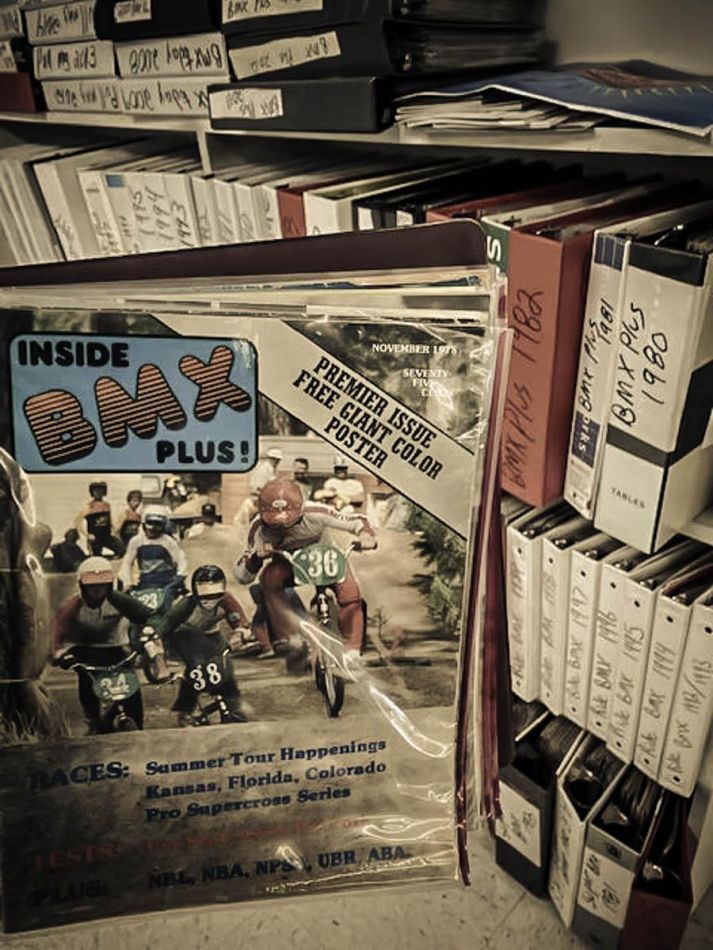 where can they contact you?
Powers BMX: You can come by the shop/museum at: 3119 Williamsburg Road in Richmond, VA 23231, or contact us on social media's Powers BMX shop or call the shop 804-308-1847
Thanks to?
Powers BMX: Anyone and everyone that has donated! Hung out, told stories. The guys at the shop that put up with my craziness hahah.


Episode 1: Christophe Detandt (BEL)
Episode 2: James White (GBR)
Episode 3: JT Freestyle (USA)
Episode 4: Ben Murphy (IRL)
Episode 5: Rainer Schadowski (GER)
Episode 6: GAry Sansom (USA)
Episode 7: Michael Gamstetter (USA)
Episode 8: Grant Stone (GBR)
Episode 9: Steve Blackey (USA)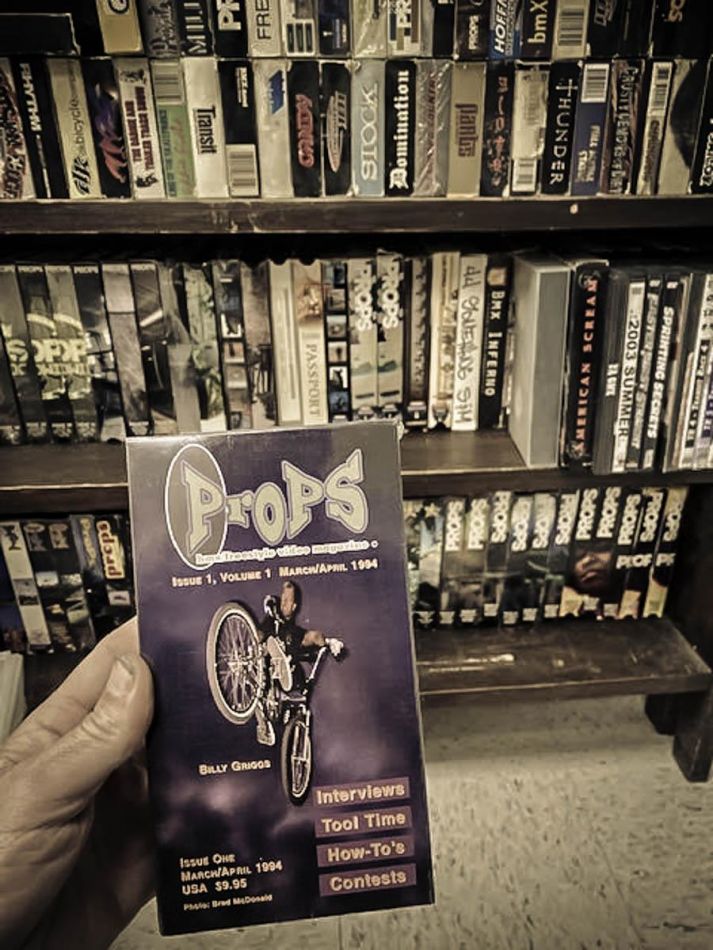 Episode 10: Shannon Gillette (USA)
Episode 11: Woody Itson (USA)
Episode 12: Oliver Kienzle (GER)
Episode 13: Kelly Swanson (USA)
Episode 14: Pat A Lar (GBR)
Episode 15: Billy Mills (GBR)
Episode 16: Steve Brothers (USA)
Episode 17: Aykut Hilmi (GBR)
Episode 18: Alex Leech (GBR)
Episode 19: Mike Janssen (NED)
Episode 20: Brian Gutierrez (USA)
Episode 21: Chad Powers (USA)
Pics by Powers BMX Museum