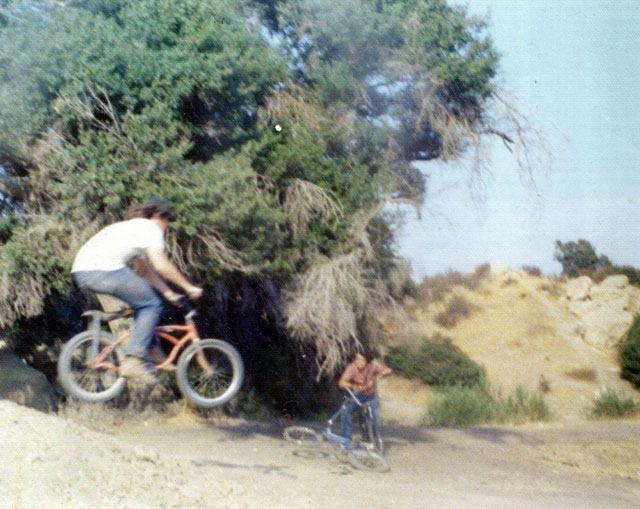 and challenging. Soon after the dirt was 'It' for us.
We kind of thought of ourselves as a team of sorts, most definitely it was a brotherhood. So we gave ourselves a name. "Sodbuster racing team." Outside of racing each other we didn't race much. I remember a race at a park in the Pacific Palisades. Also Palms Park once or twice. The last was the first Yamaha Gold Cup qualifier held at Birmingham High School in Van Nuys Ca July 20, 1974. It was our big gate filler moment of our short "BMX" careers. But riding our local spots was the main thing with us.


We did a last hoorah kind of trip that summer. It was an entire weekend of riding the crap out of our bikes. It started by us getting kicked out of the old Dominquez BMX track in Redondo Beach. We thought it was open practice but it wasn't. I realized years later the guy that kicked me and my friends out was none other than Bob Osborn. Good times, but that summer ended with Larry moving to the state of Washington for a year to work for his uncle. And Mike and I starting as freshmen at two different High Schools that fall. The BMX fell by the wayside for us by 1975. But I did try to keep up with BMX for a time, by seeing what my friends younger brothers were riding. Then it was dormancy until 1993.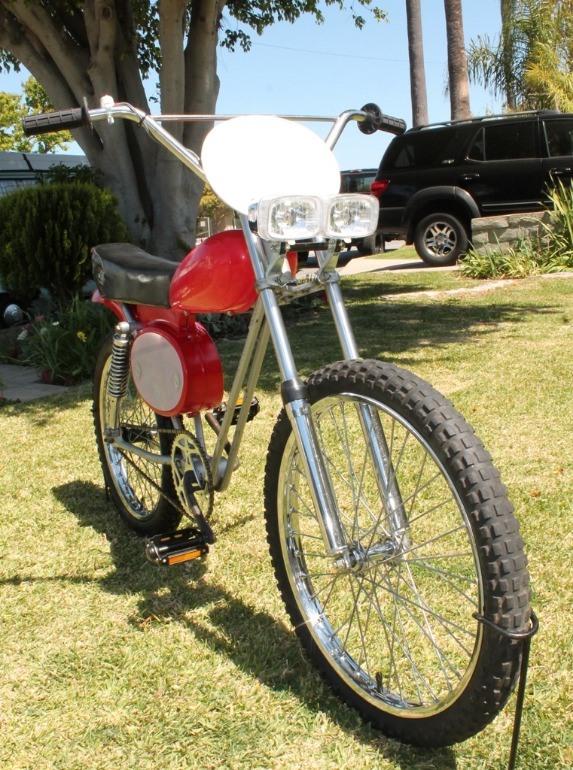 Number of bikes in the collection: Currently 25 complete builds, at one time 31.
Do you remember the moment that you decided to start collecting BMX memorabilia?
Brian Gutierrez: Sometime in 1993 I was in the midst of my first attempt at doing a "restoration" on an old Schwinn 26" bike. A 1952 DX. I was getting help and advice from a coworker who was also an antique bicycle collector and restorer. One day he asked me if I had ever heard of a Yamaha Moto-Bike. Yea well DUH! I thought, but I told him yes and gave him my opinion. They were kind of cool bikes I said but heavy.
I also told him if his friend that had it ever wanted to sell it let me know. As kids my friends and I would scope them out on the showroom floor of our local Yamaha dealer. Some months later I was able to buy that Moto-Bike. Getting that bike brought me back to BMX. I had no idea at the time what I had just let myself in for.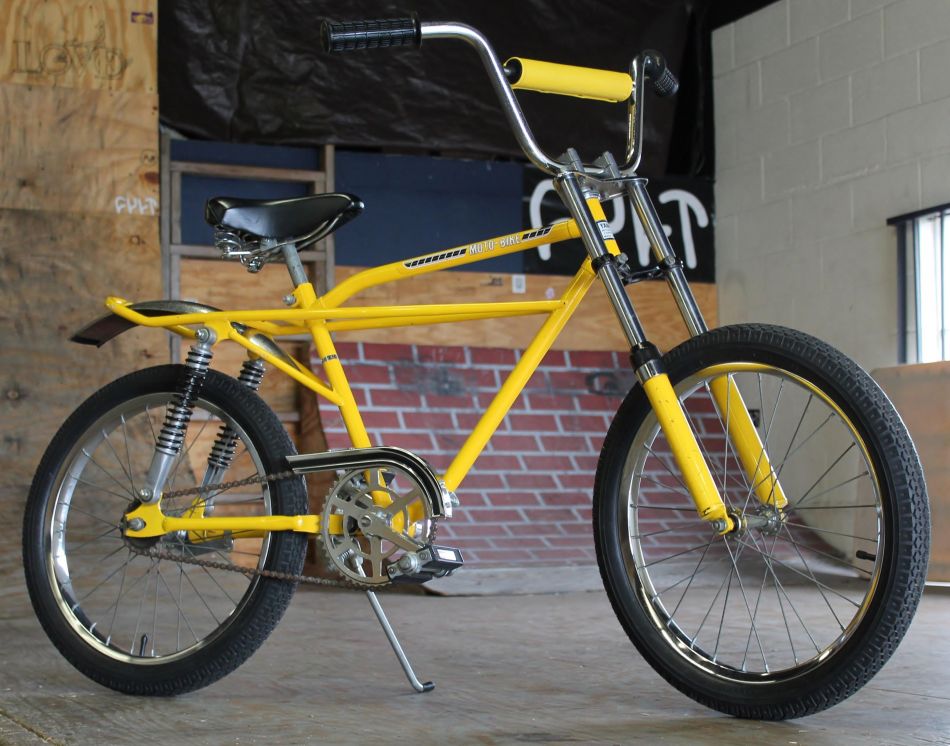 At this moment, do you wish you had started collecting earlier?
Brian Gutierrez: No I think I came into it at a good time. I just wish I had been a little more prolific with my collecting during the earlier years. But truthfully though, I have few regrets to this date. I've found some great stuff through the years. Better still are the friendships, acquaints and connections. In other words the people! BMX people are the best! And I'm having a hell of a lot of fun along the way!
Do you feel there is a need for BMX products to survive for history's sake?
Brian Gutierrez: Oh Hell Yes! How are you going to know where you're going unless you know where you've been? You know if for no other reason than that right there.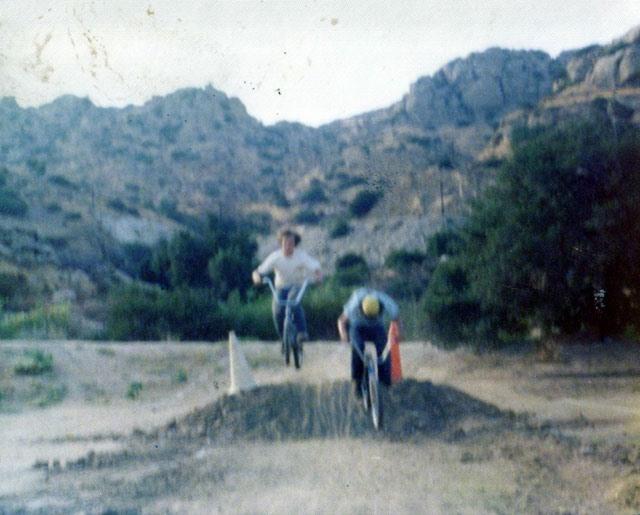 On a culturally historic level it's something that the likes of which may never happen in the biking world again. The origins of BMX seem so simple in its basic form. Starting as a grassroots vibe emanating from a thousand empty lots where kids rode in the dirt.

But it became a ground swell manifesting itself into a west coast wildfire. It was a wildfire that sparked the entrepreneurial flame of BMX specific manufacturing. It is the very same "ground swell" that rolled across the United States catching top dog Schwinn completely off guard. Then it rolled around the world. It's a footnote in history but it is a history that deserves preservation.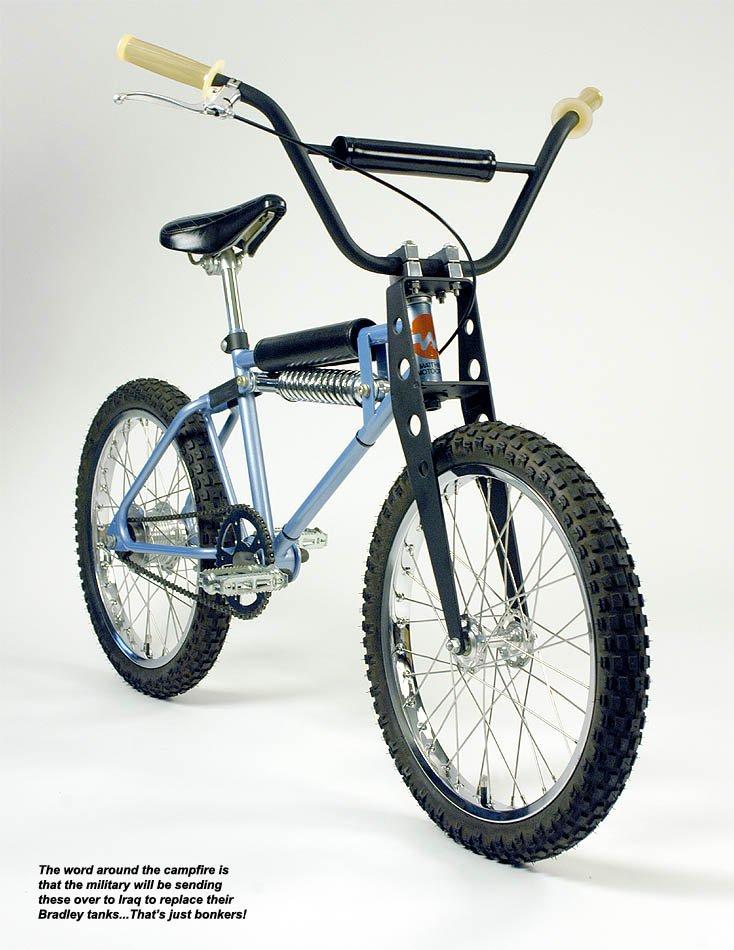 The search was on for what a BMX bike was really supposed to be. It was a time of research development and innovation, trial and error. There was much success and much more failure. As a result there is a wide spectrum of examples out there of what people thought a BMX bike should be. That is what I try to reflect in my collection. That is what I set out to preserve.

What's one of your oldest BMX products in your collection?
Brian Gutierrez: That is a loaded question for me. Because the oldest stuff isn't a "BMX product" as much as it is a product adapted for BMX use. That is where my roots are. That said I'll stick with the BMX Product. I can narrow that down to two bikes I own. The 1974 Yamaha Moto-Bike and my 1974 A&A Moto X Cycle, monoshock. I just don't know which was produced first. But I'm thinking the Yamaha.

What bike was the dream bike for you?
Brian Gutierrez: As a kid it was the Schwinn Apple Krate that did it for me. That deep metallic red was something to get lost in on a sunny day.

Do you have that bike in your collection today?
Brian Gutierrez: Sadly no I don't.
Name three BMX collectors that you respect?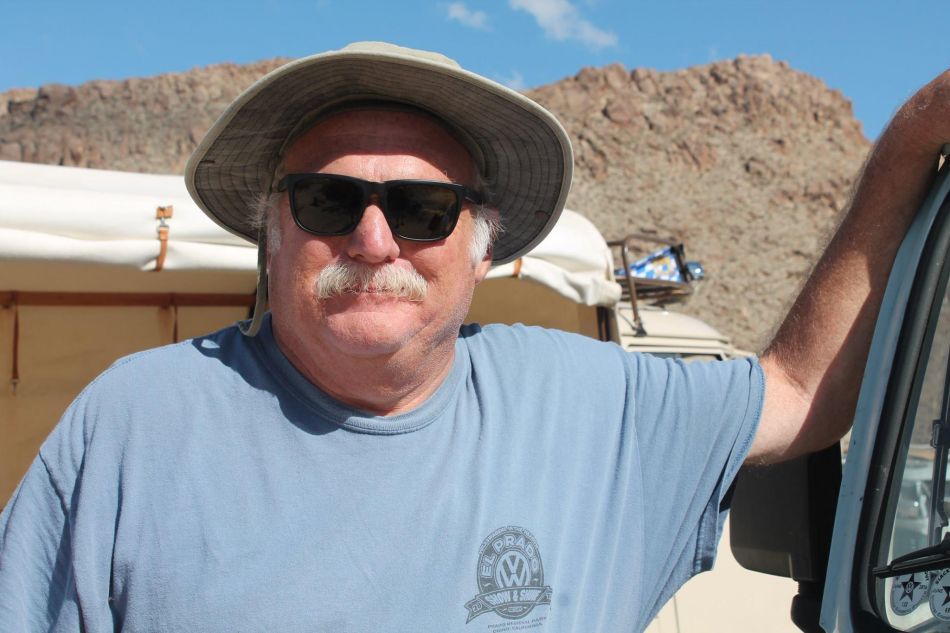 1) Rick Gaytan
2) William LaRoque
3) Michael Sneed
Do you have decent mechanical skills?
Brian Gutierrez: Yes I'd say my mechanical skills are pretty decent. Of course being a working mechanic for the last 43 years helps too.
What products are a great help when you find an old rusty historical piece of shit bike that needs to shine again?
Brian Gutierrez: I use stuff like #oooo steel wool, Simple Green, Allen's polishing compounds #1 and #2. As well as mild soap and water and good old fashioned elbow grease.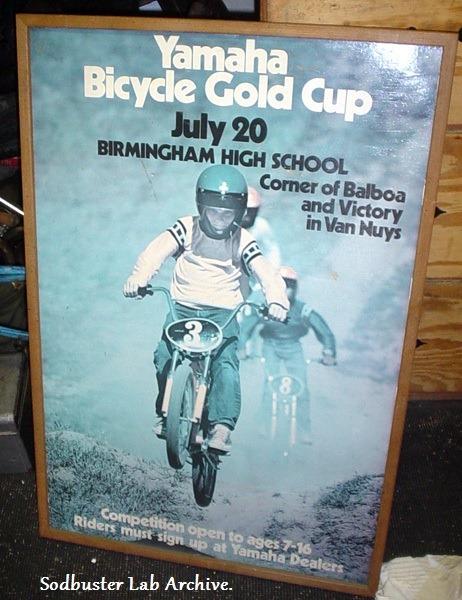 How often do you look on eBay/Craigslist/BMX Museum to shop for old BMX stuff?
Brian Gutierrez: Nothing like I used too. I've been into BMX collecting just over 25 years. And that aspect of the hobby has tapered off for me over the last five years. None of the websites with forum pages have all seen folks attention shifting to Facebook groups. Which in my opinion further segments and sections up the community. Forums always had a more community feel to them for me.

What's the most ridiculous amount you have paid for a bike part that you needed to own?
Brian Gutierrez: I don't really get ridiculous. Never have. Especially compared to some I have known. During my main time collecting we were also a single income household raising two girls who were collage bound. Ridiculous money for BMX parts was not in the cards. A lot patience methodical searching and as little money as possible were generally the rule of thumb. Also having access to good swap meets was a big help.
Do you have a man-cave where your bikes are displayed?
Brian Gutierrez: No but I do have a spare bedroom where I always keep 5 or 6 bikes in the house. The rest are in storage. I try to rotate them through to keep what I have in the house fresh and the bikes clean too.

Do you always have room for "one more bike"?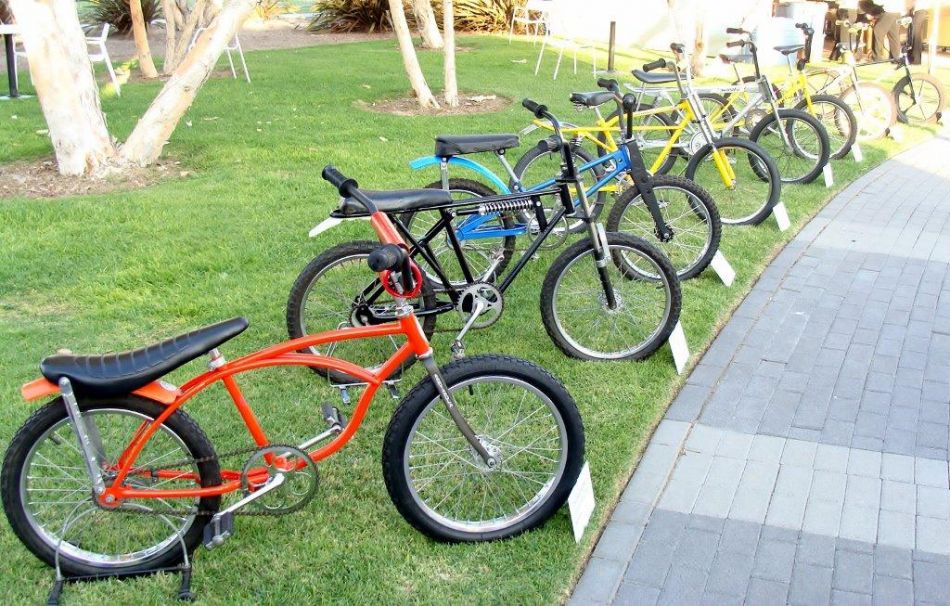 Brian Gutierrez: I like to think I do. But I've always tried to keep a positive outlook.
What's a bike (part) you have been looking for but haven't been able to locate?
Brian Gutierrez: Redline monoshock. (Of course.)

Where can people reach you when they have that part available?
Brian Gutierrez: BMX Society. Either on the website or Facebook group.
Thanks to: My wife Vivian for putting up with me, my antics and my collecting. For being infinitely patient with all of it until she finally got it too. Just one of the many reasons I love her.
Previous Episodes on FATBMX:
Episode 1: Christophe Detandt (BEL)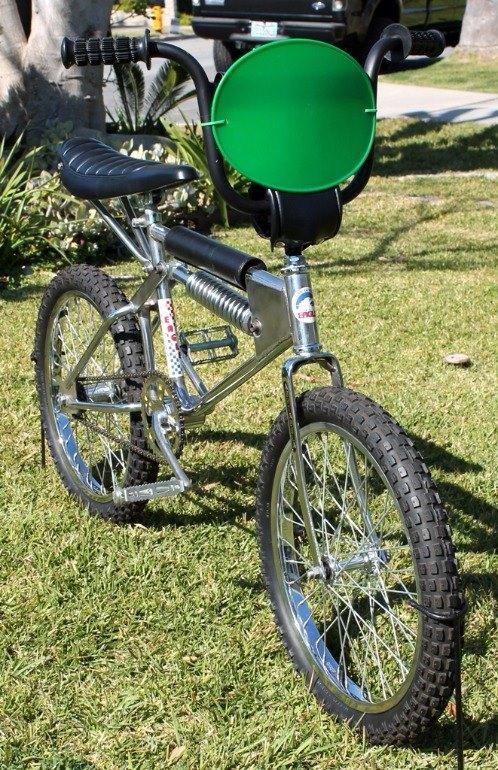 Episode 2: James White (GBR)
Episode 3: JT Freestyle (USA)
Episode 4: Ben Murphy (IRL)
Episode 5: Rainer Schadowski (GER)
Episode 6: GAry Sansom (USA)
Episode 7: Michael Gamstetter (USA)
Episode 8: Grant Stone (GBR)
Episode 9: Steve Blackey (USA)
Episode 10: Shannon Gillette (USA)
Episode 11: Woody Itson (USA)
Episode 12: Oliver Kienzle (GER)
Episode 13: Kelly Swanson (USA)
Episode 14: Pat A Lar (GBR)
Episode 15: Billy Mills (GBR)
Episode 16: Steve Brothers (USA)
Episode 17: Aykut Hilmi (GBR)
Episode 18: Alex Leech (GBR)
Episode 19: Mike Janssen (NED)