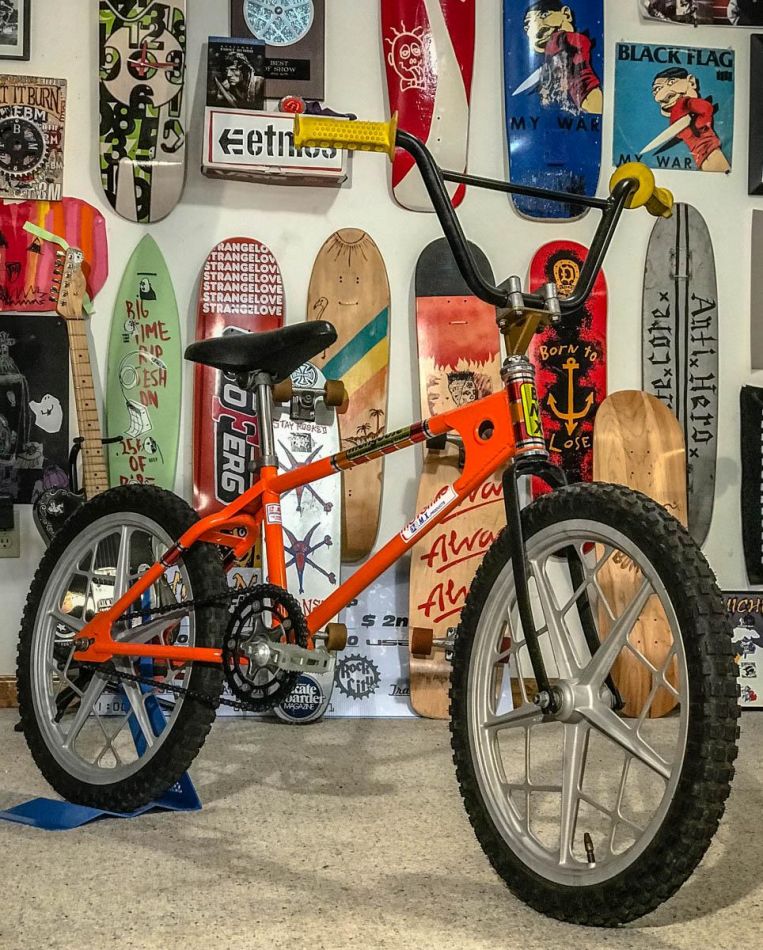 Do you remember the moment that you decided to start collecting BMX memorabilia?
Scott Towne: More or less. There was a moment in 1996. I was downtown Kalamazoo and a group of young city kids rode by on bikes. One of them was on a Mongoose with Motomags. It was a time-warp moment for me and planted a seed in my mind.

At this moment, do you wish you had started collecting earlier?
Scott Towne: I started collecting BMX memories in the mid 1970s.

Do you feel there is a need for BMX products to survive for history's sake?
Scott Towne: BMX history is limited to the minds of those involved. I don't expect anyone to appreciate a 70s BMX bike that wasn't interested in BMX in the 70s. I dislike the notion that "The kids need to know their history".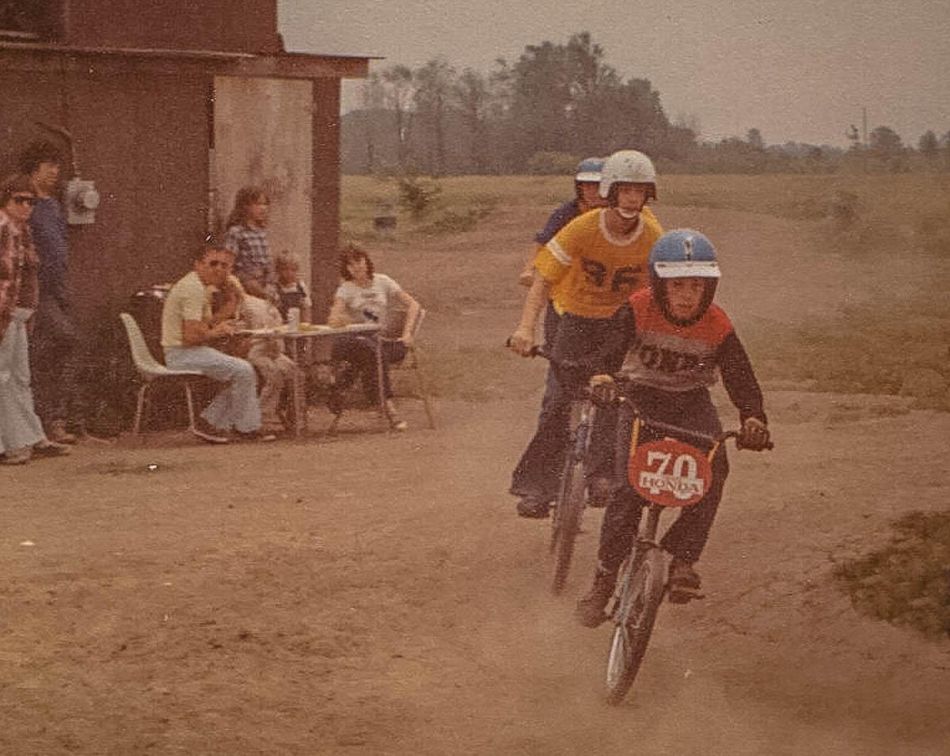 They don't need to know and shouldn't give a shit. I care about a Webco from 1977 because I saw them at the race track and the magazines. Before that, I only saw real BMX bikes in the few motorcycle magazines that included some BMX and a book I had from 1974. When I can cite my sources of BMX information from 45 years ago, literally by name and number, it speaks to how little information there really was.

What's one of your oldest BMX products in your collection?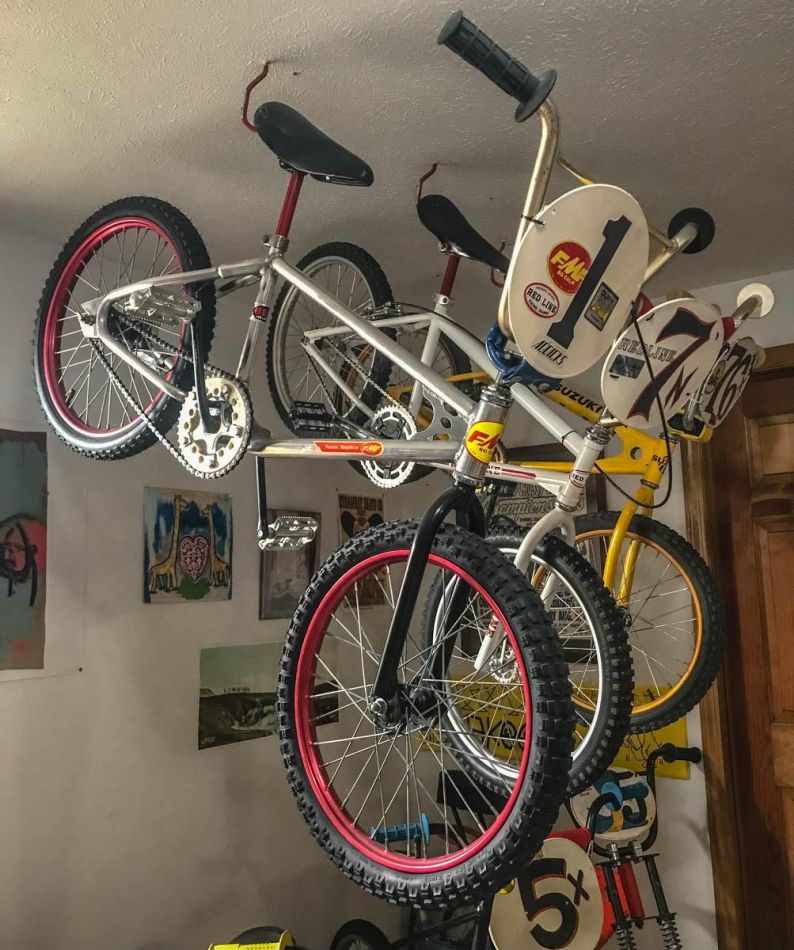 Scott Towne: I have a print catalog I ordered from Boy's Life (American Boy Scouts magazine) from 1976. I have a couple bikes from 1975/76, a Webco Monoshock and a Yamaha Motobike. I like the old, oddball stuff. They hadn't settled on designs in the 70s. Everything was experimental. The weirder the better in my opinion.
When you started riding what bike was the dream bike for you?
Scott Towne: One of the first bikes I took notice of was the Yamaha Motobike, but it was more of a novelty than a functional bike for BMX racing. FMF bikes were the first bikes I truly lusted after.
Do you have that bike in your collection today?
Scott Towne: I have a Yamaha, but it's not especially special to me. I have an FMF that is truly a 1977 dream machine. RIP Scot Breithaupt, my first BMX hero.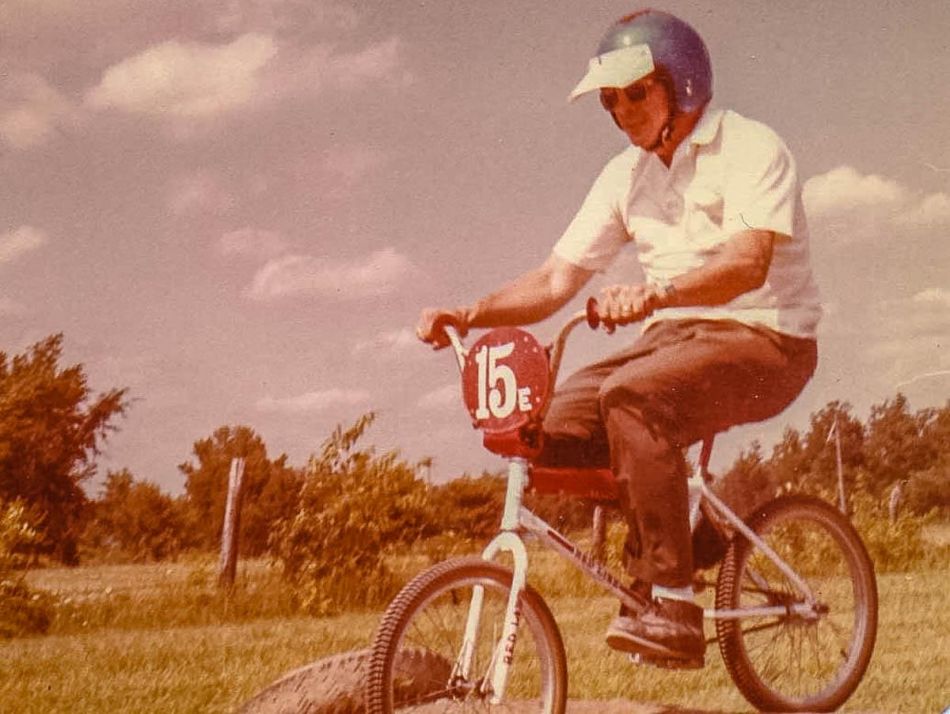 Name three BMX collectors that you respect?
1) Jeff Haney. He has the most obscure and expansive collection and respects the culture of BMX nerds. He is a one-man museum of vintage BMX.

2) Jeff Venekamp. He doesn't hold on to all of his bikes, but he has had the most incredible builds come and go over the years. Harry Leary's personal JMC with his name hand-lettered on the downtube, for example. He's into vintage Hondas too. Only the coolest shit.
3) Dan Goins became a friend through our passion for old BMX stuff. He's into everything cool and old that I like, from skateboards, motorcycles and BMX bikes, to vintage ventriloquist dummies.


Do you have decent mechanical skills?
Scott Towne: I like to think so. In recent times, I've worked hard at preserving "survivor" condition parts. Maintaining original patina but restoring enough to be presentable. I cringe at the re-painted, overly restored and polished bikes I've had my hands on. The crustier and rustier the better. Half-destroyed stickers and chipped paint are my favorite.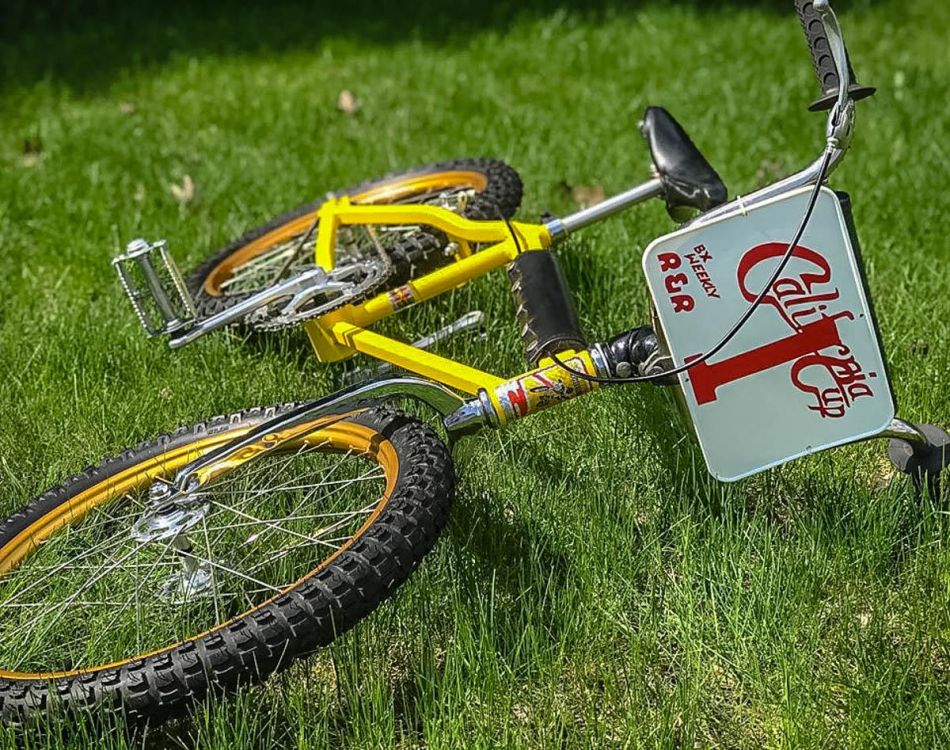 What products are a great help when you find an old rusty historical piece of shit bike that needs to shine again?
Scott Towne: WD-40 and a brass-bristled brush.
How often do you look on eBay/Craigslist/BMX Museum to shop for old BMX stuff?
Scott Towne: I'm sent more links from friends to check out than actual searches. I've actually been selling a lot of my "stuff" off.
What's the most ridiculous amount you have paid for a bike part that you needed to own?
Scott Towne: $100 US for a single sticker in 2005. Not that ridiculous by today's standards, but it seemed crazy at the time. No regrets about it now. A hundred dollars comes and goes, but I would never find that sticker again.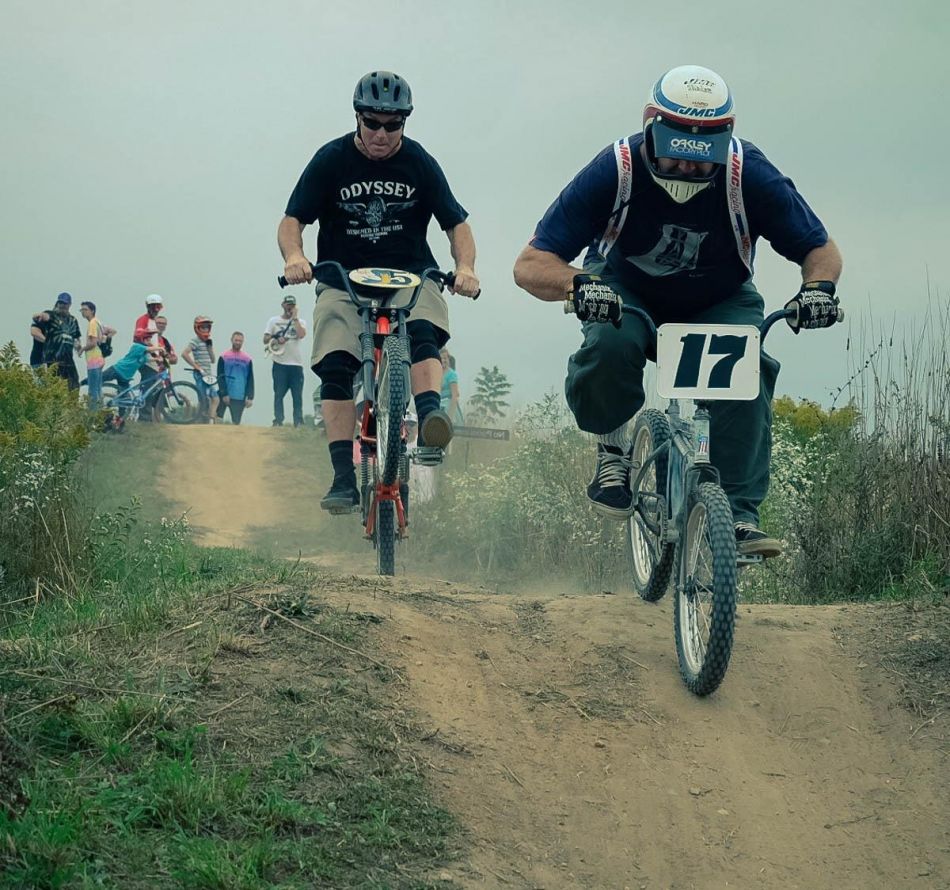 Do you have a man-cave where your bikes are displayed?
Scott Towne: My basement office is pretty man-cave-ish. Most of the bikes are in here. I find myself staring at them frequently.
Do you always have room for "one more bike"?
Scott Towne: Of course. My wife might disagree, however. Hopefully she doesn't read this, but I try to only collect yellow and orange bikes so at a glance, they all appear to be the same ones.
What's a bike (part) you have been looking for but haven't been able to locate?
Scott Towne: A DG frame and fork. In yellow. I have located a few but it's never materialized. I got a lead on one collecting dust in a basement a couple years ago that I was hopeful for, but it didn't happen.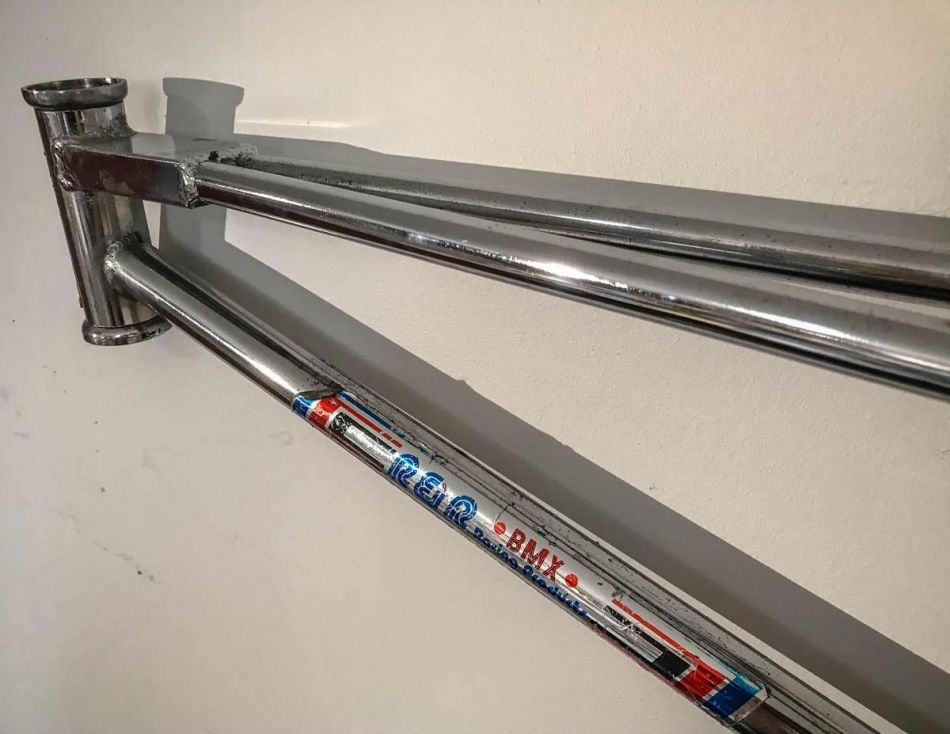 Where can people reach you when they have that part available?
Scott Towne: Instagram @scotttowne or just leave the DG in my garage.
Thanks to: In terms of old bikes, Jeff Venekamp, Dan Goins and Ben Joy have come through for me endlessly. Bicycle Motocross Action, the Most Factory Magazine, forever.

Pics by Scott Towne


Previous Episodes on FATBMX:
Episode 1: Christophe Detandt (BEL)
Episode 2: James White (GBR)
Episode 3: JT Freestyle (USA)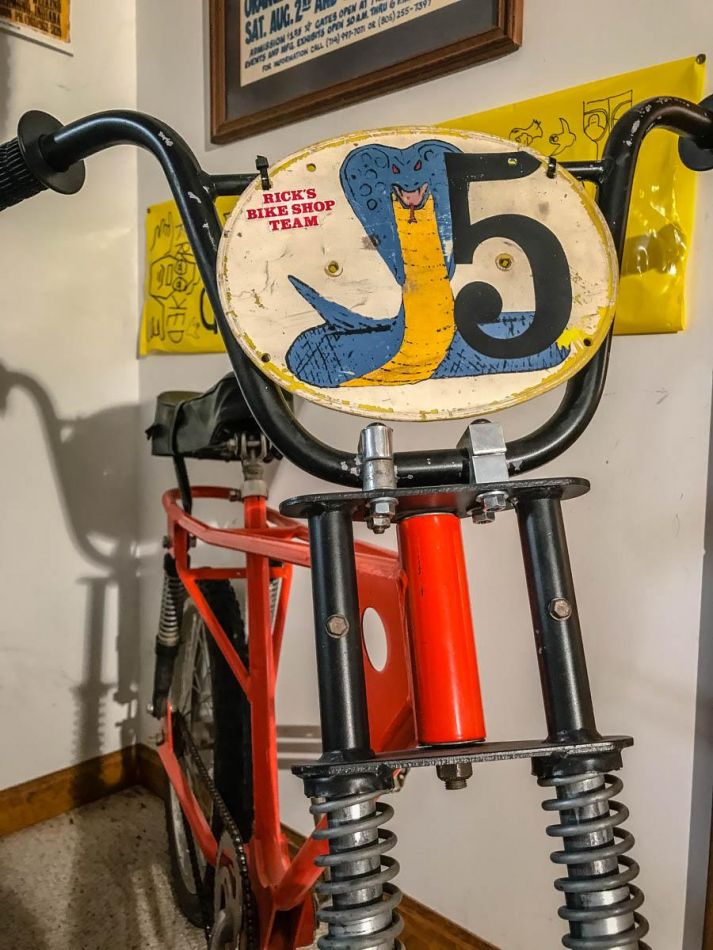 Episode 4: Ben Murphy (IRL)
Episode 5: Rainer Schadowski (GER)
Episode 6: GAry Sansom (USA)
Episode 7: Michael Gamstetter (USA)
Episode 8: Grant Stone (GBR)
Episode 9: Steve Blackey (USA)
Episode 10: Shannon Gillette (USA)
Episode 11: Woody Itson (USA)
Episode 12: Oliver Kienzle (GER)
Episode 13: Kelly Swanson (USA)
Episode 14: Pat A Lar (GBR)
Episode 15: Billy Mills (GBR)
Episode 16: Steve Brothers (USA)
Episode 17: Aykut Hilmi (GBR)
Episode 18: Alex Leech (GBR)
Episode 19: Mike Janssen (NED)