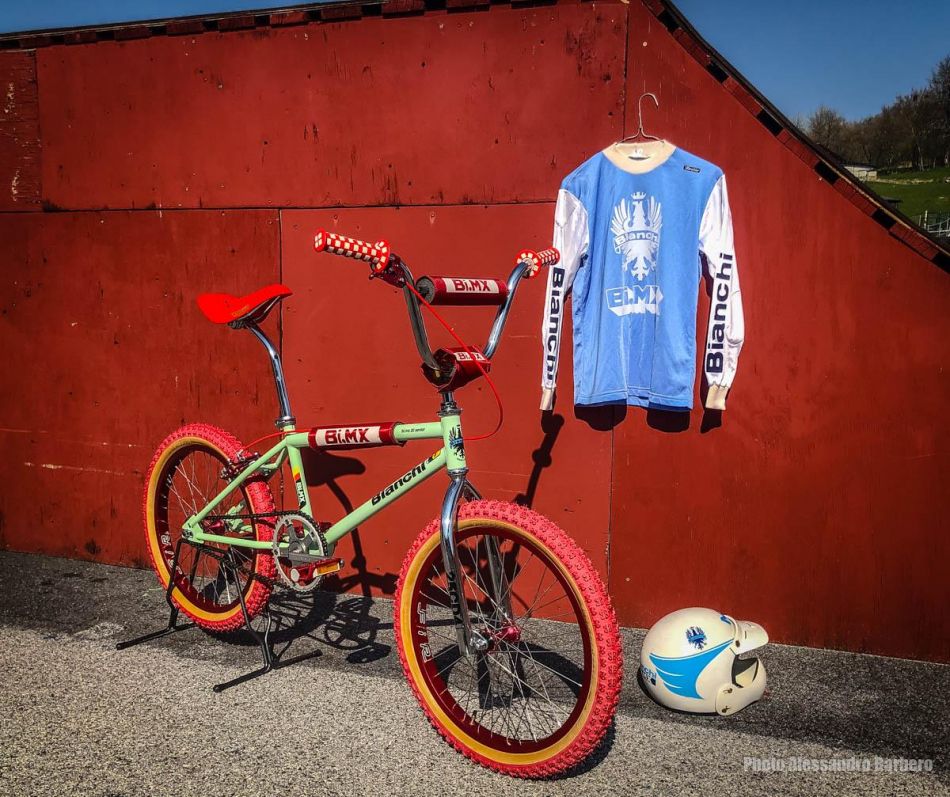 was building to performing. Pretty much all kids back in the '80-s used to own a ATALA BMX, a very good looking bike but more as a toy. My favorite Italian BMX bikes are Bianchi and specially Bi.MX Senior build with (Columbus Tubing) I also like the geometry and how she looks is 100% BMX. Also Bianchi is a Super Iconic brand worldwide that everybody knows. I also got a holy grail of BMX as well two CINELLI CMX that I still need to put together, the thing that I really like about Cinelli is how they are influenced from art and music pretty much like BMX.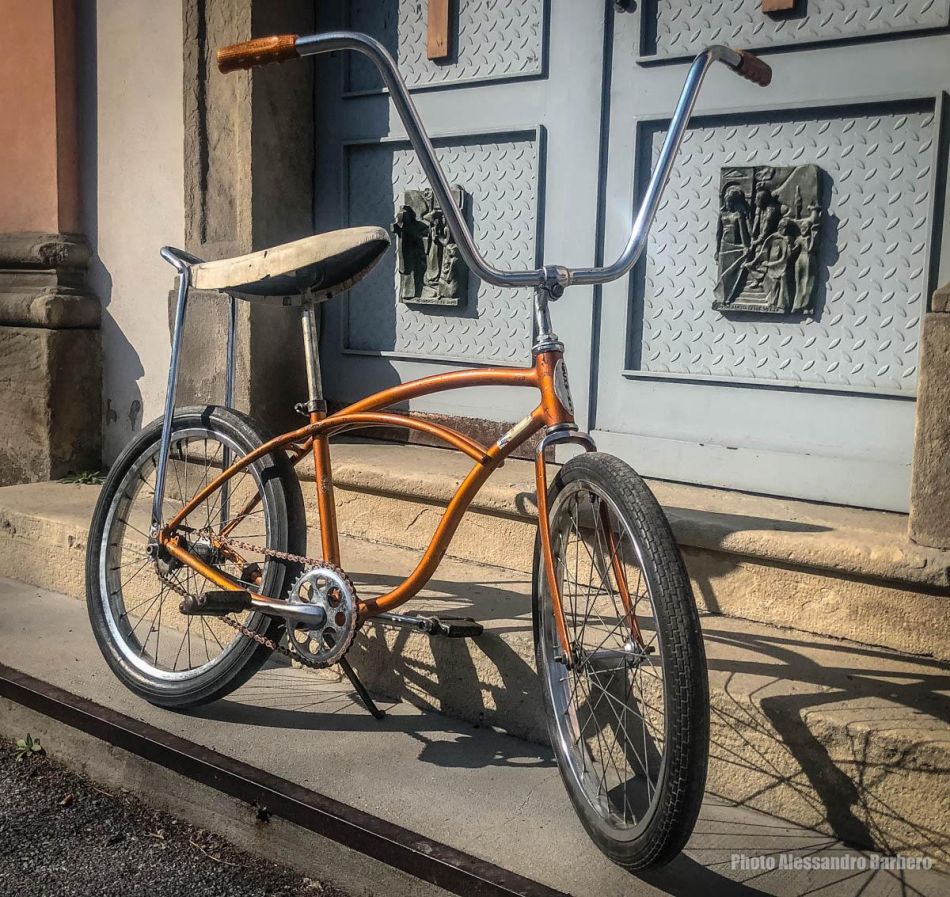 Do you remember the moment that you decided to start collecting BMX bikes?
Alessandro Barbero: So when I was a kid my dream was like to be an archeologist maybe I used to watch too much of Indiana Jones movie as well lol. But I think the spirit to go to discover a new barn somewhere a few hours away from my house, looking and research about BMX as the same spirit of to be an Archeologist. So pretty much I started to collect 'lil things and after a few years I started traveling and riding BMX so I had a chance to own see and own some of the most unique BMX stuff. I think it was like 2012/2013 that I got very serious about it...
At this moment, do you wish you had started collecting earlier?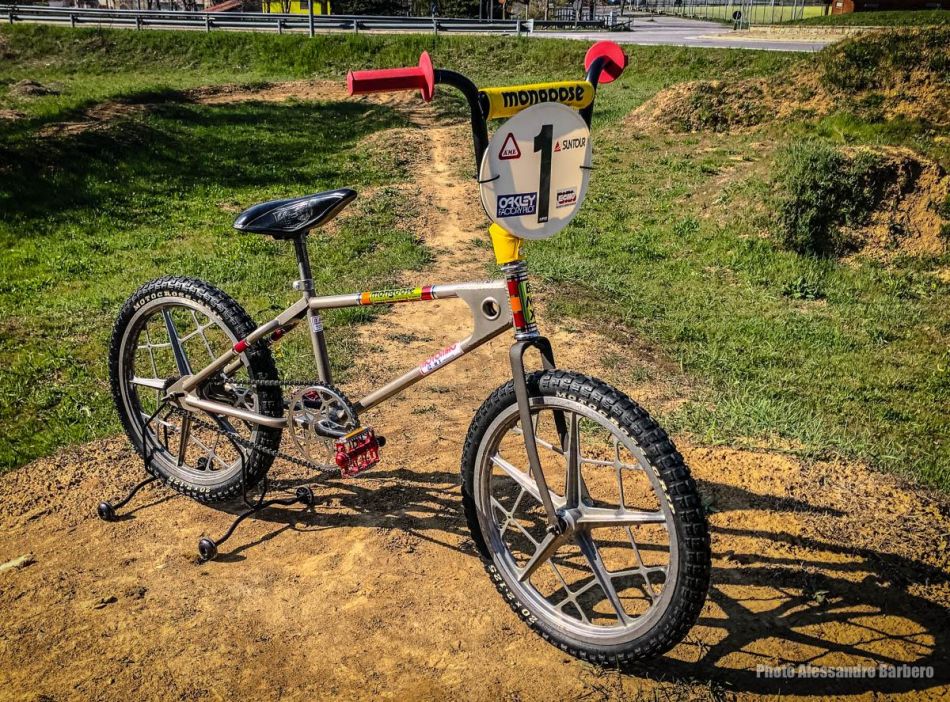 Alessandro Barbero: Of course, for a few reasons, stuff are getting more hard to find so the first effect are the price that are starting to elevate the online game some time. As an opposite effect cause stuff is easy to find but very hard to get a good deal. Also people started to research more so a lot of the newby collector are more into the business side beside the passion side.
What American brands were popular in Italy when BMX arrived in the early '80-s?
Alessandro Barbero: As I heard back then it was very hard to find a BMX bike from overseas and very expensive, there was a few, GT and Hutch.
Where do you find the BMX bikes normally?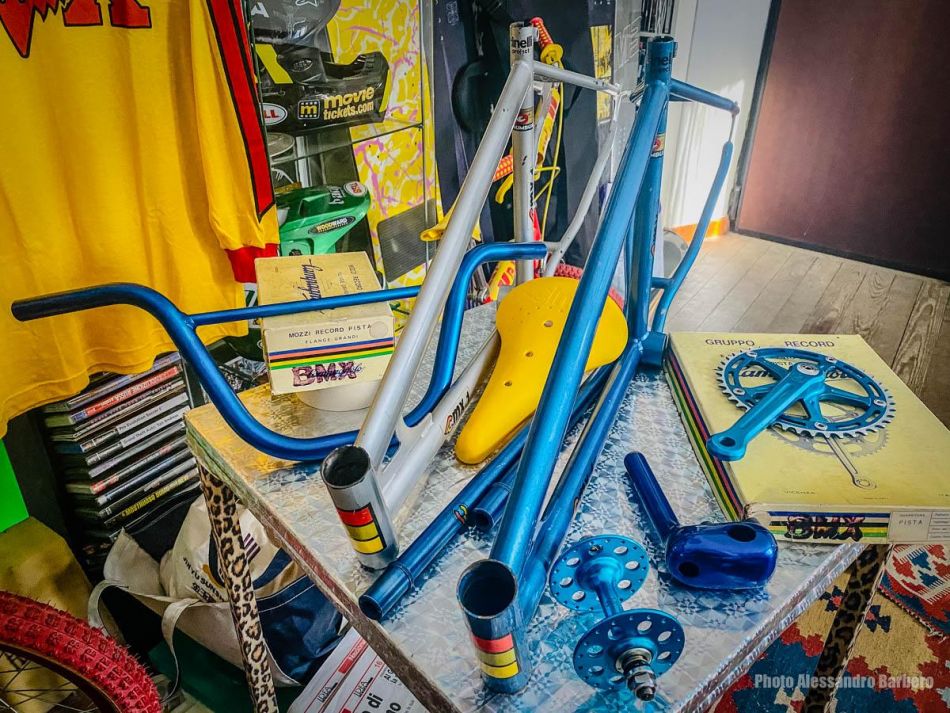 Alessandro Barbero: So I was super lucky to live part of my years in PA USA, there are a lot of old stuff over there. So the American Bikes that I got I found it in PA in old barns, shops or private sellers like Craig List. I Got a good story about one of my best score in PA, there was a shop in a town near State College PA where I found 3 Mongoose frames; a 1981 Supergoose, 1979 Motomag with NOS Ashtabula fork, and another 1980 Motomag was definitely an insane score. Instead in Italy I am looking on the market place app or sometimes people got to know me as a fan of BMX so they tell me they have an old BMX bike to get rid of it. So can definitely be a good rusty gold…
How did you get the bikes and bike parts you found in the USA back to Italy?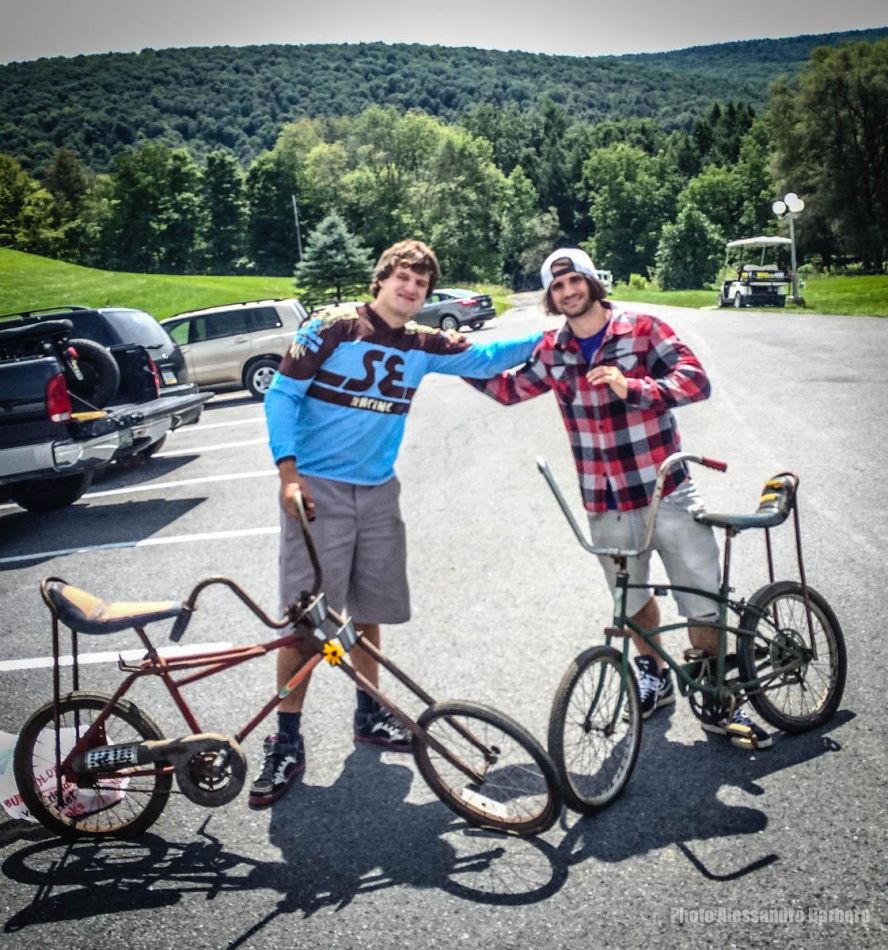 Alessandro Barbero: So that's a good one… I was lucky to be a Senator from Lufhthansa so I had 2 golf bag plus one suitcase and a backpack to be accepted on the plane. My record was to bring back my personal bike of course and 2 full BMX bike and some parts lol. The craziest and the most stressful part was to get through the TSA. It was like a mission… My suitcase weight was like 20 kg, no jokes… full of little hardware or pedals, stems, eco ecc whatever, it was loud to bring it on the plane. I had on it… I always got stuck from TSA and I was feeling like 007 spy lol, people from TSA was opening and check it all and they used to look at me so weird. My answer was always like: "I'm a BMX Pro rider and I prefer to bring the gold part with me" lol. I was always super lucky that they never caught me… and make me pay extra fees. Dude what a life lol
Are you actively looking to make your collection bigger?
Alessandro Barbero: Yes of course but space and money are the biggest problem to keep it going. Now I'm looking to finish most of mine that I started and also during the lockdown. I worked hard to finish and sell some spare bikes and parts. Definitely I'm looking for very sick BMX bikes.
What bikes have people offered you for your collection?

Alessandro Barbero: So one time a friend of mine offered me a Mid School BMX bike. It was a Dave Mirra Gold bike for 25k.
What is the dream plan with all the oldskool bikes?
Alessandro Barbero: My dream is making the first Italian BMX Museum.
Which BMX collectors do you like?
Alessandro Barbero: So I think John Buultjens from Haro, he had all the BMX freestyle Haro top level that they ever made with all original parts. I think collecting old school BMX freestyle bikes is very hard in effect of many accessories they have… Also Zach Zeuschel from State College PA. I never ever seen someone take care about their bike like him… I'm sure I saw a lot of posts from sick collectors that I forgot the name of.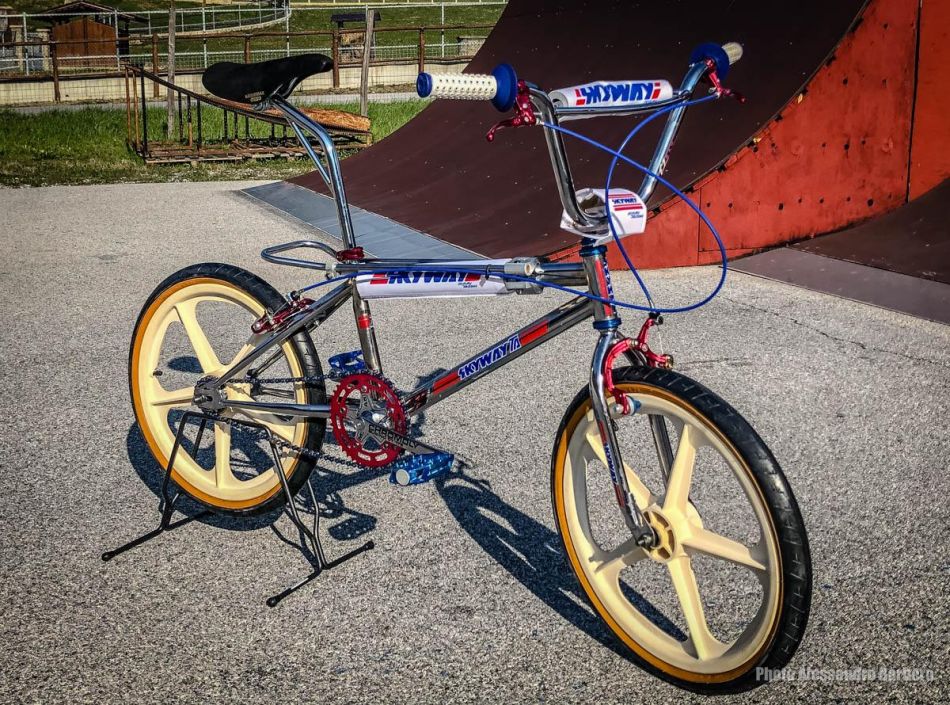 What's a bike (part) you have been looking for but haven't been able to locate?
Alessandro Barbero: So I would like to add to my collection a REDLINE Square Back, Roger De Coster BMX and Kuwahara Laserlite.
Where can people reach you when they have that part available?
Alessandro Barbero: This email address is being protected from spambots. You need JavaScript enabled to view it.
Thanks to:
-Bart from FATBMX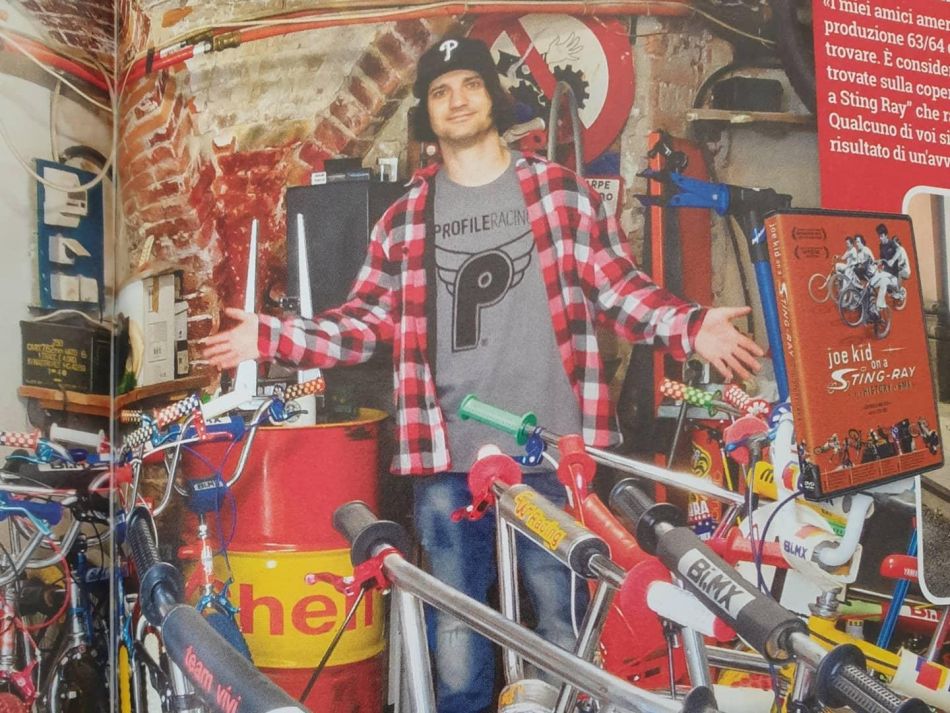 -Giacchello Niky for the Paint Job, Artech for the crome, Studio M from Mondino and Copy Shop from Roà for Stickers/Decals, Guiot Puliture details, polish parts and sand blast
-Silverstar BMX Turin, Dario Patrone machined, Ciocc from Bergamo for the welding, Alessio Foddis, Stefano Massai, Salvatore Roma, Giaccone Jack, Zach Zeuschel from PA,
-Screaming Wheel Tokyo, Grant Nelson from SA, Marcel Huck from Belgium, Balbo Cicli, Roascio Cicli, Gabriele Giuliani, Oakley, Profile Racing I sure I forgot someone...


Episode 1: Christophe Detandt (BEL)
Episode 2: James White (GBR)
Episode 3: JT Freestyle (USA)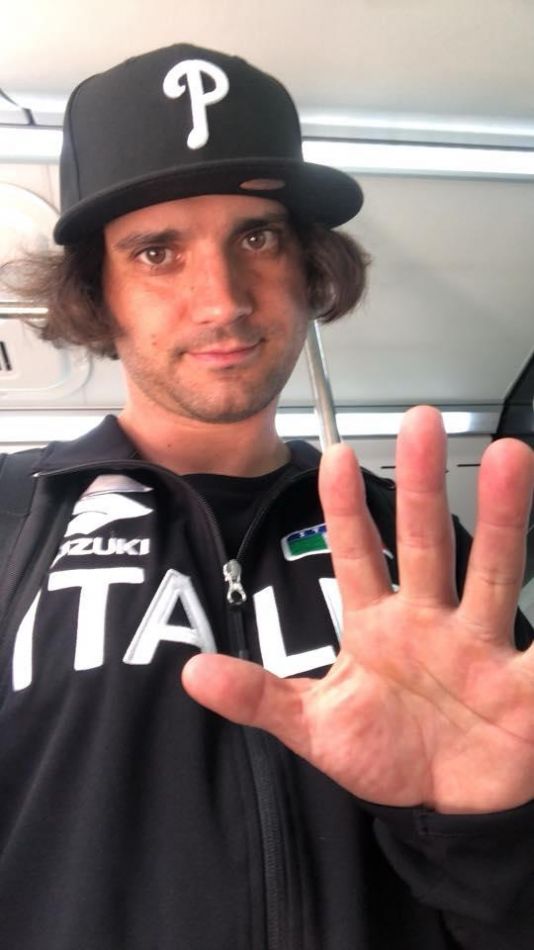 Episode 4: Ben Murphy (IRL)
Episode 5: Rainer Schadowski (GER)
Episode 6: GAry Sansom (USA)
Episode 7: Michael Gamstetter (USA)
Episode 8: Grant Stone (GBR)
Episode 9: Steve Blackey (USA)
Episode 10: Shannon Gillette (USA)
Episode 11: Woody Itson (USA)
Episode 12: Oliver Kienzle (GER)
Episode 13: Kelly Swanson (USA)
Episode 14: Pat A Lar (GBR)
Episode 15: Billy Mills (GBR)
Episode 16: Steve Brothers (USA)
Episode 17: Aykut Hilmi (GBR)
Episode 18: Alex Leech (GBR)
Episode 19: Mike Janssen (NED)
Episode 20: Brian Gutierrez (USA)
Episode 21: Chad Powers (USA)

Pics by Alessandro Barbero