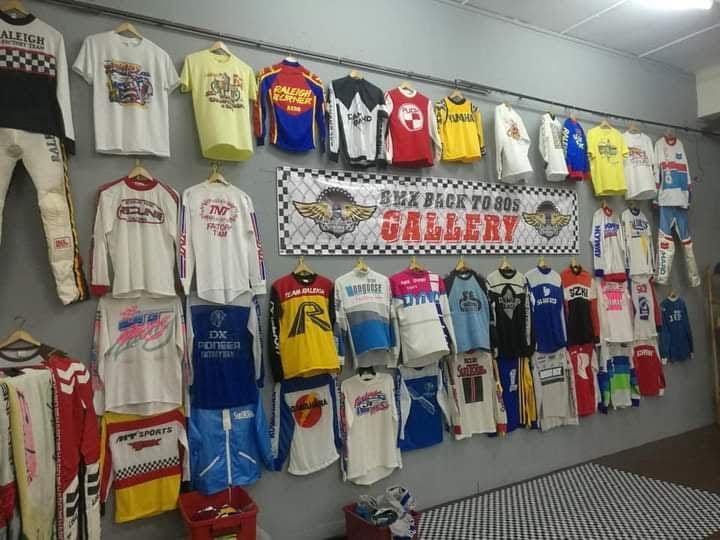 address to receive shipments at, within the UK or US, and then forward it to Malaysia once things have built up to a point that it makes sense to ship many things at once.
Do you remember the moment that you decided to start collecting BMX memorabilia?
Mohamad Al Amin: Since 2007 until 2015 I was into the "pickers" vintage scene as a collector/seller, I am into things like vintage denim, vintage band t-shirts, vintage hats, vintage sneakers, signs and branding, etc just interesting vintage stuff and old memorabilia. Then around 2016 I met my friend, Azmer and a few others in the os-bmx hobby, and all of these friends encouraged and guided my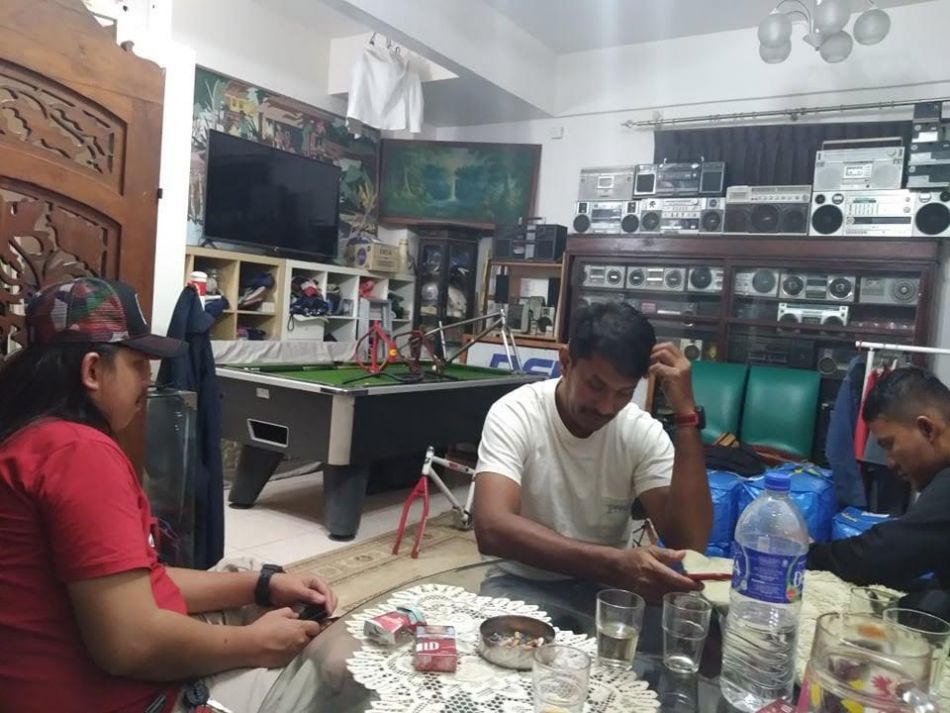 approach in terms of having a more serious interest in old school BMX. So I decided to learn more about vintage BMX, with a broad focus on the total culture, not only about vintage BMX bikes, but I am also very interested in osbmx race gear, vintage BMX jersey, pants, shirts, gloves, helmet, shoes, trophies, banners, magazines, really just all things related to old school bmx.
Nowadays I have many good friends to help network and I have developed old school BMX connections worldwide. For instance, in the UK many good friends helped, but in particular a big thanks to brothers, Luke Haralambous, David Affleck, Graham Steel and many more; they've always helped us to manage a lot of BMX items for a container. In the USA also many good friends helped us in similar ways, a big thank you to brothe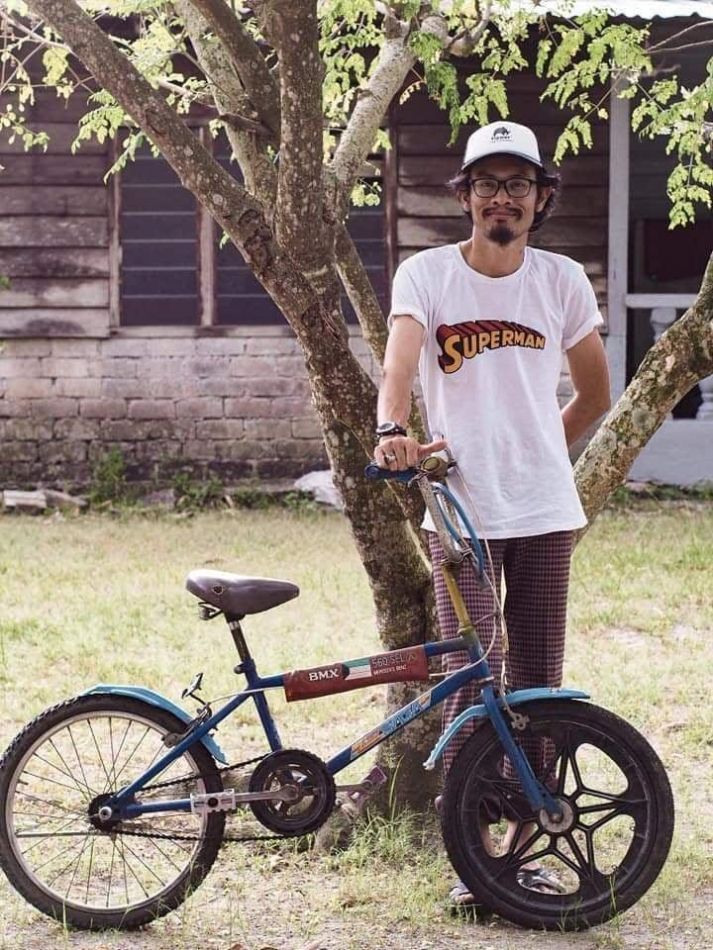 r Dan Williams and many more.

What was BMX like in Malaysia in the beginning? What bikes did people use?
Mohamad Al Amin: BITD as I know according to those more senior in this hobby, they raced in small towns, and they made their own ramps, they ride to school, and some also raced bitd. The famous BMX brands BITD were Raleigh BMX, Kuwahara, Giant BMX and Poh Giap BMX (a local brand). Some people mail ordered brands like Skyway and Redline.

What were the first American brands that made it to your country?
Mohamad Al Amin: Actually BITD, the AMERICAN brands never supplied direct to Malaysia, but some did manage to special order, we couldn't just walk in a BMX shop, we had to refer to a catalogue, also some direct order, by means of the address taken from the BMX magazines.
Do these brands make a heavier impact on you than brands that came to Malaysia 10 years after that?
Mohamad Al Amin: No, early situation was very difficult, good brand names in BMX were just very rare, but during midschool ('90s era) more BMX brands came to Malaysia, this included DYNO, MONGOOSE, FUSION, ODYSSEY etc.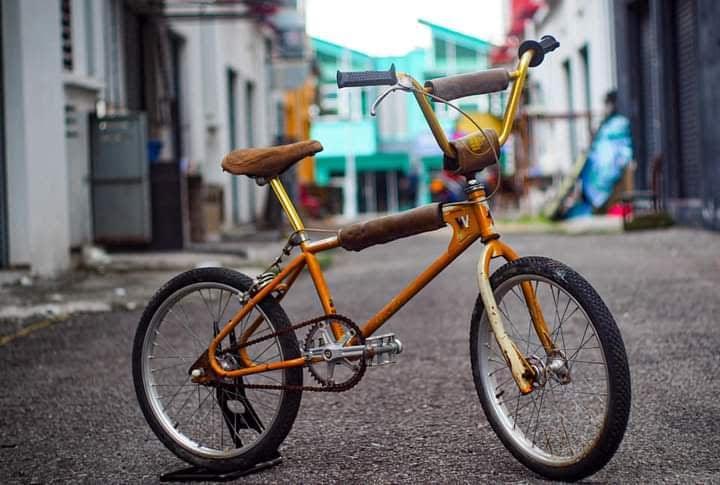 What's one of your oldest BMX products in your collection?
Mohamad Al Amin: I have a Moto-Pro bmx (og blue) and it came with Moto-Pro forks s(twin dropout) from 1975.

Did you have several USA BMX importers in Malaysia or how did the better BMX bikes make it into the country?
Mohamad Al Amin: As I mentioned earlier, BITD we had to make a special order and then waiting at least 3 weeks-5 weeks to receive the order. Nowadays it is more easy and there are more local bike shops.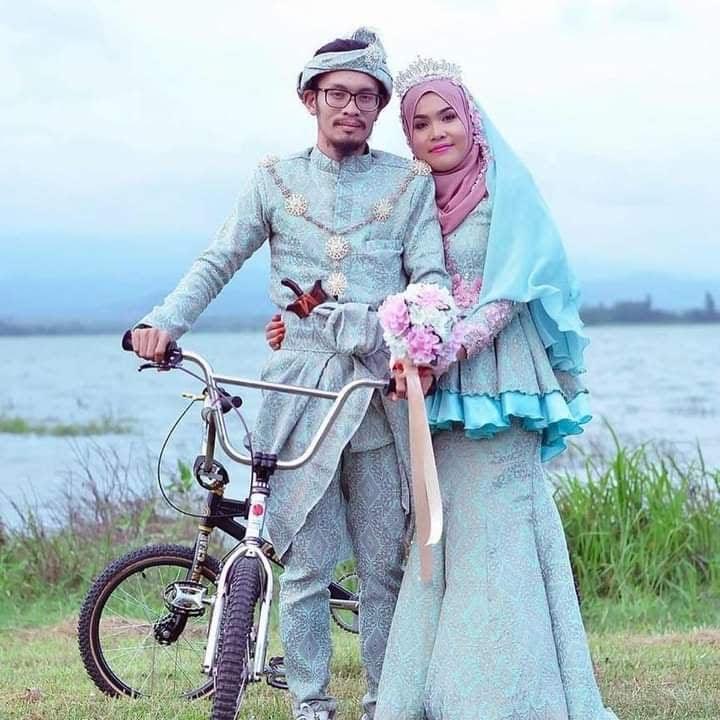 Could you collect BMX bikes without the help of the internet?
Mohamad Al Amin: Yes, but then it would only be very limited options, we'd be limited to generally just a few brands like Raleigh BMX or Kuwahara BMX.

Name three BMX websites that you visit for BMX History information?
1) BMX SOCIETY website & FB FORUM
2) BMX MUSEUM.COM WEBSITE
3) BMX BACK TO '80S MALAYSIA FB FORUM & OLD BMX MAGAZINES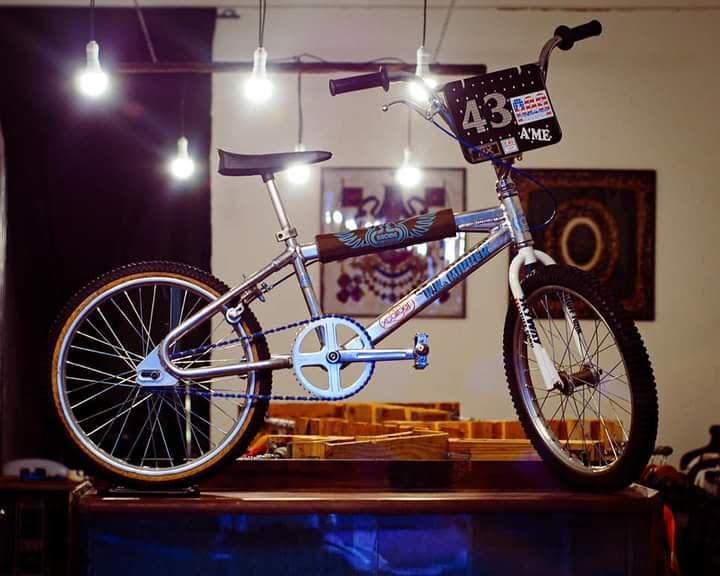 Do you have good mechanical skills?
Mohamad Al Amin: Yeah, I am in mechanical engineering field and welding engineering work (boiler repair works), so I am mechanically inclined.

Do you have plenty of tools to work on all your bikes?
Mohamad Al Amin: Yes sure, I have a few tools in the toolbox, but not a complete set up with all imaginable tools and equipment.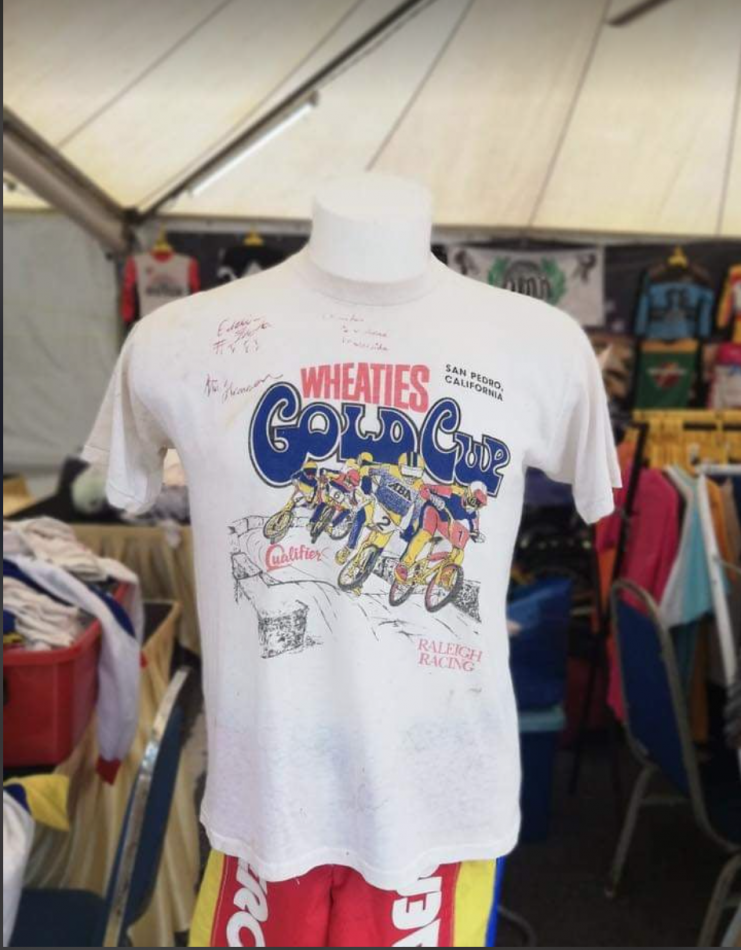 How often do you look on eBay/Craigslist/BMX Museum to shop for old BMX stuff?
Mohamad Al Amin: Haha, depends on the situation, during breakfast, and lunch time some, but often I depend on my friends, they send me leads or ideas on some good items during the time when I am working in outstation and can't do my own searching for deals. They give me links to interesting items and the more rare BMX stuff.

Do you feel like it's your birthday every time the mailman comes with a package of BMX products?
Mohamad Al Amin: Of course, that's for sure -- 100% happy!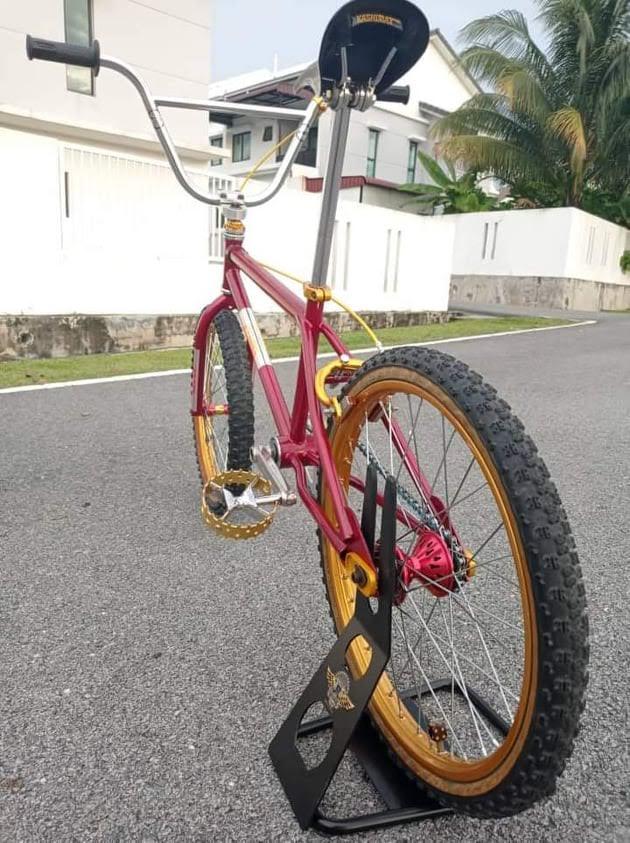 What's the most ridiculous amount you have paid for a bike part that you needed to own?
Mohamad Al Amin: This question is very difficult to answer, lols. I paid $5k for a red SST hub once belonging to Greg Hill BITD. Also I got a few direct offers from some silent collectors and I've acquired other notable items like:
-Clemtwin crankset right left and clemtwin hub front/rear made by parker.
-Early JJW Cook Bros made (patina)
-NOS JU mini frame (Jeff Utterback)
-Tuff fork NOS
-FF JMC standart long 1979 belong to MARIO ANDRETTI #808
-FF Free agent freeflite
-Slingshot 24"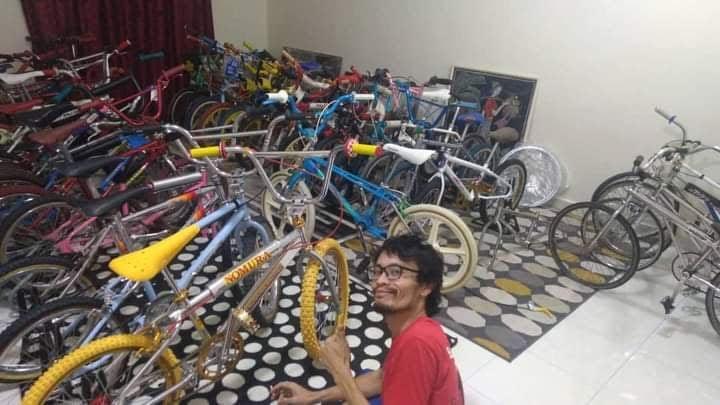 Do you have a man-cave where your bikes are displayed?
Mohamad Al Amin: Yes, due to frequent travel, I actually have a few small mancaves at different places! In IPOH PERAK ,in DAMANSARA SELANGOR, in NILAI NEGERI SEMBILAN & in PONTIAN JOHORE.
Do you always have room for "one more bike"?
Mohamad Al Amin: Yes, pretty sure.

What's a bike (part) you have been looking for but haven't been able to locate?

Mohamad Al Amin:
1) '79 PK Ripper with Round Top Tube
2) Raleigh Professional UK made (special made)
3) Titron mini stem and Titron mini hub 28 hole (both magnesium)
4) Original GJS jersey late '70s

Where can people reach you when they have that part available?
Mohamad Al Amin: My fb Mohamad Al Amin and my IG vintage_malaysian_collector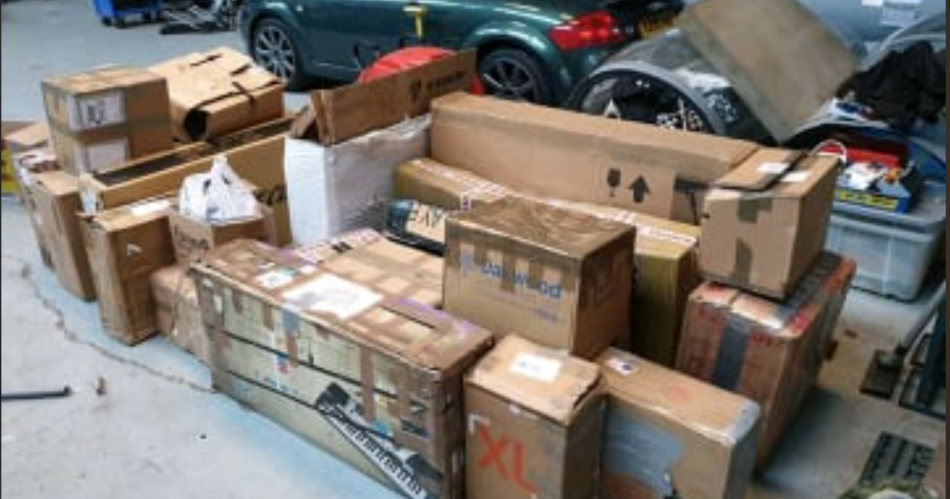 Special thanks to: FATBMX, BMX SOCIETY, BMX BACK TO 80's, MALAYSIA BMX BACK TO 80's, Pro Racing Team, BMX BACK TO 80's INDONESIA, BMX MUSEUM, MDG clothing, OSBMX, MALAYSIA OSBMX, JOHORE OSBMX PERLIS BMX RACING MALAYSIA BIG FIELD OLD SCHOOL ,Oldskool bmx propaganda, Burner Owner Malaysia, BRBMX, The Peaky Riders, GARASI TV RETROMANIA Kuala Lumpur Vintage Festival Kluang BMX Community K'Car Malaysia Community AZT Product Pomen Nilai Vtgdotcom Efan Item The Curb Kayuh BMX RALEIGH BMX OSBMX UTARA Oskuwa.my OSBMX KLANG OSBMX IPOH Vintage Malaysia Item Budak BMX Gudang No 5 STOR GOMBAK SUPERSERET LET's RAD Osbmx singapore
BMX Putrajaya, BMX MUSEUM MALAYSIA, Osbmx Tranung Rad Bmx Malaysia Budiman Inspection IHI POWER SYSTEM Terengganu Hanelang SOS (SIAM OLDSCHOOL BMX) OSBMX-THAILAND.COM Bangkok Old School BMX MSN KBS KEDSX Restoran Amisa MALAKOFF, Steve Brothers, Azmer Tahir, Andy Ruffell, Mat Yen, 70's Doni Darko Ujang Apit Ah Soon Bejai Manjoi Ajie Harun, Mark Muzamir, Ronizam Ismail Arif Syukri and Team Abd Rahman Abd Rahim Roslan Sandi Najib Yunus Alim Jer Golden Hand, Luke Haralambous, Dan Williams, Matt Boyd, Peter Ashby, Graham Steel, Ajis Fathan, HaGee Kent ,Razlan Syahrul, Helmi Yahya, Trika Antik, Ibnu Rijal, Syed Ruslim Syed.



Episode 1: Christophe Detandt (BEL)
Episode 2: James White (GBR)
Episode 3: JT Freestyle (USA)
Episode 4: Ben Murphy (IRL)
Episode 5: Rainer Schadowski (GER)
Episode 6: GAry Sansom (USA)
Episode 7: Michael Gamstetter (USA)
Episode 8: Grant Stone (GBR)
Episode 9: Steve Blackey (USA)
Episode 10: Shannon Gillette (USA)
Episode 11: Woody Itson (USA)
Episode 12: Oliver Kienzle (GER)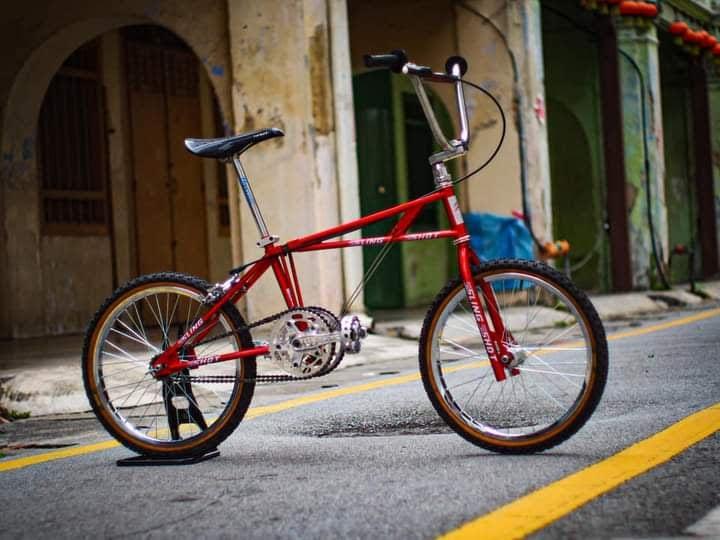 Episode 13: Kelly Swanson (USA)
Episode 14: Pat A Lar (GBR)
Episode 15: Billy Mills (GBR)
Episode 16: Steve Brothers (USA)
Episode 17: Aykut Hilmi (GBR)
Episode 18: Alex Leech (GBR)
Episode 19: Mike Janssen (NED)
Episode 20: Brian Gutierrez (USA)
Episode 21: Chad Powers (USA)
Episode 22: Alessandro Barbero (ITA)
Episode 23: Chris Daly (GBR)
Episode 24: Ian MacArthur (GBR)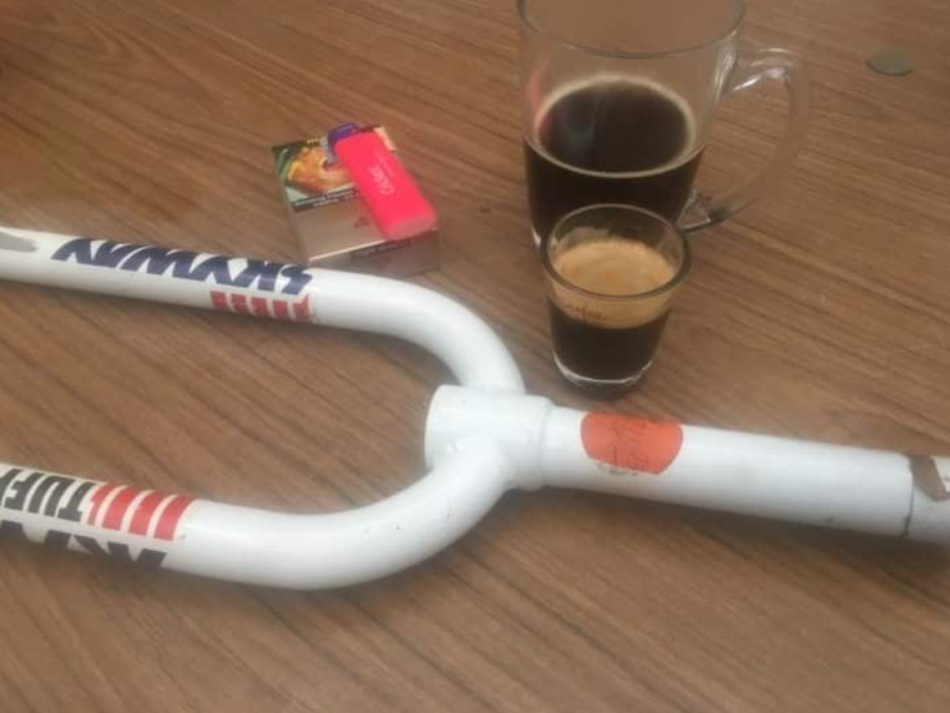 Episode 25: Steve Strong (GBR)
Episode 26: Stephen Joseph (GBR)
Episode 27: Paul de Jong (NED)
Episode 28: Jon Western (GBR)
Episode 29: William "LaRock" LaRoque (USA)
Episode 30: Johan Janssens (BEL)
Episode 31: Darren Chan (USA)
Episode 32: Frank Lukas (GER)
Episode 33: Jason Teraoka (USA)
Episode 34: Shad Johnson (USA)
Episode 35: PJ McKenna (USA)
Episode 36: Henry Sarria (USA)
Episode 37: Jonathan Sherwood (SAF)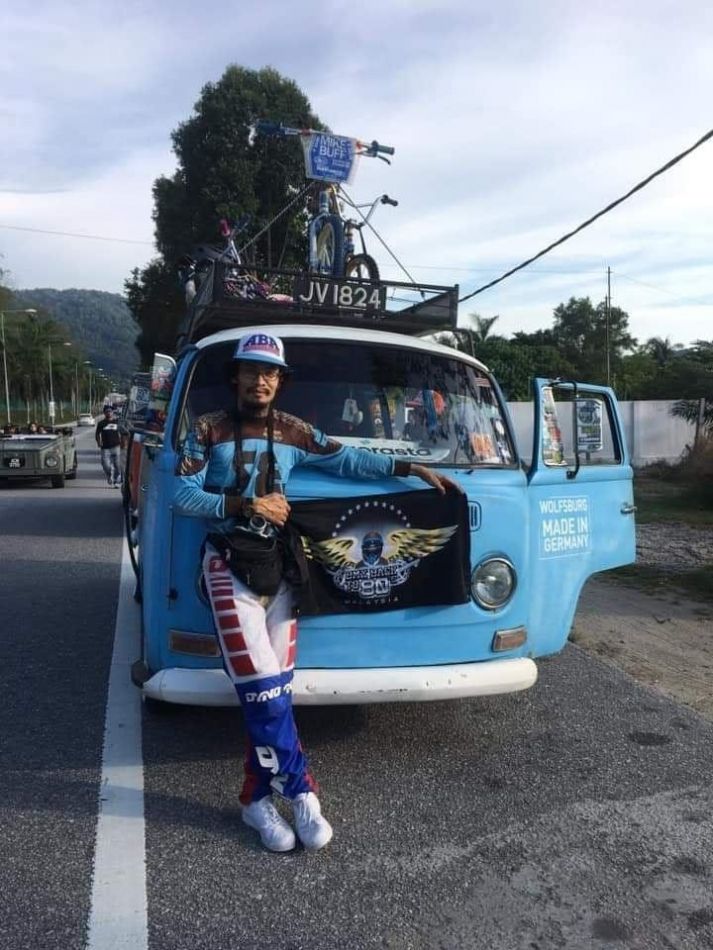 Episode 38: Trevor Henry (GBR)
Episode 39: Daniel Purcell (GBR)
Episode 40: Mark McCorkle (USA)
Episode 41: Tom Sustarich (USA)
Episode 42: Adam Cox (USA)
Episode 43: Perry Wills (USA)
Episode 44: John Buultjens (SCO)
Episode 45: Jay Eley (GBR)
Episode 46: Alvin Mullins (USA)
Episode 47: Scott Barrette (USA)
Episode 48: Ashley Little (GBR)
Episode 49: Bill Batchelor (USA)
Episode 50: Steve Firestein (USA)
Episode 51: Jon Hoffman (USA)
Episode 52: Peter Ashby (AUS)
Episode 53: Patrick Freitas (USA)
Episode 54: Mel Stoutsenberger (USA)
Episode 55: Martin Primentel (AUS)
Episode 56: Chino (USA)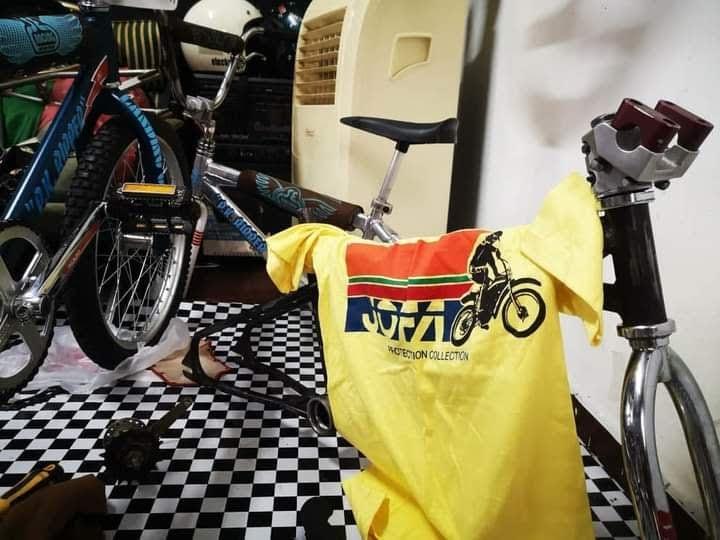 Episode 57: Ely D. Thomas (USA)
Episode 58: Mickael Clerté (FRA)
Episode 59: Toby Henderson (USA)
Episode 60: Eddy King (USA)
Episode 61: Byron Friday (USA)
Episode 62: Lionel Eden (USA)
Episode 63: Donnie Platt (USA)
Episode 64: Brad Nash (USA)
Episode 65: Mohamad Al Amin (MAL)