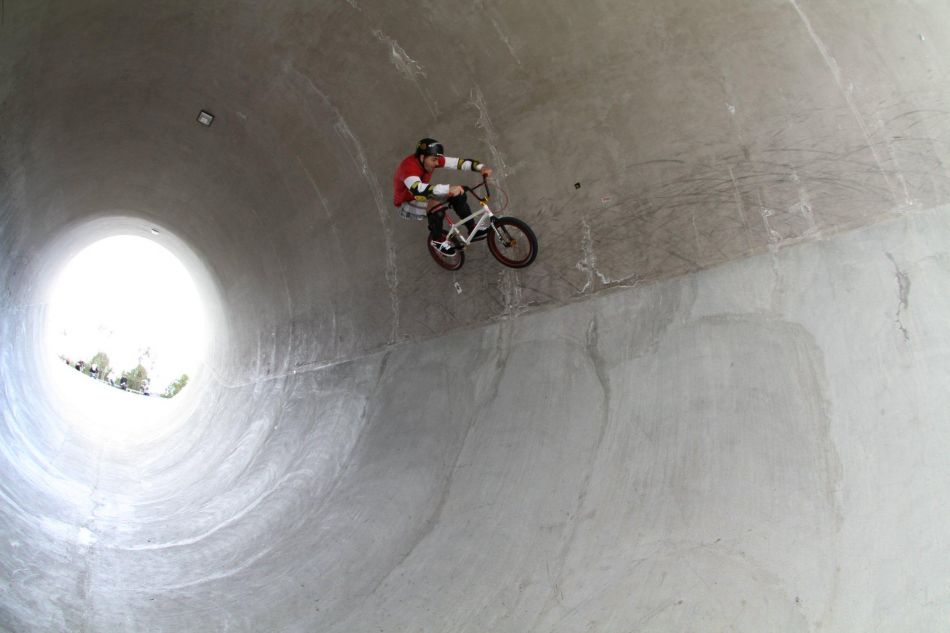 Alvin Mullins: I did when I first started collecting years ago. I've had a couple Torker's and Skyway TA's which are the bikes I rode in the skateparks in the early '80s but these days I really enjoy collecting the '70s BMX bikes. The bikes that inspired me to ride as a kid.
What's one of your oldest BMX products in your collection?
Alvin Mullins: I have an early '70s Webco monoshock in original condition. Also a mid '70s Addicks stem that's still in the original bag. Couple of my favorite things from my collection. Lyle Addicks had shop in Bell Gardens and some of my friends Andy Patterson, Jimmy Garrett and David Ruz worked for and were sponsored by him back in the day. I accidentally reconnected with Lyle in the early 2000s when he was selling his house in Downey, CA and moving to Texas.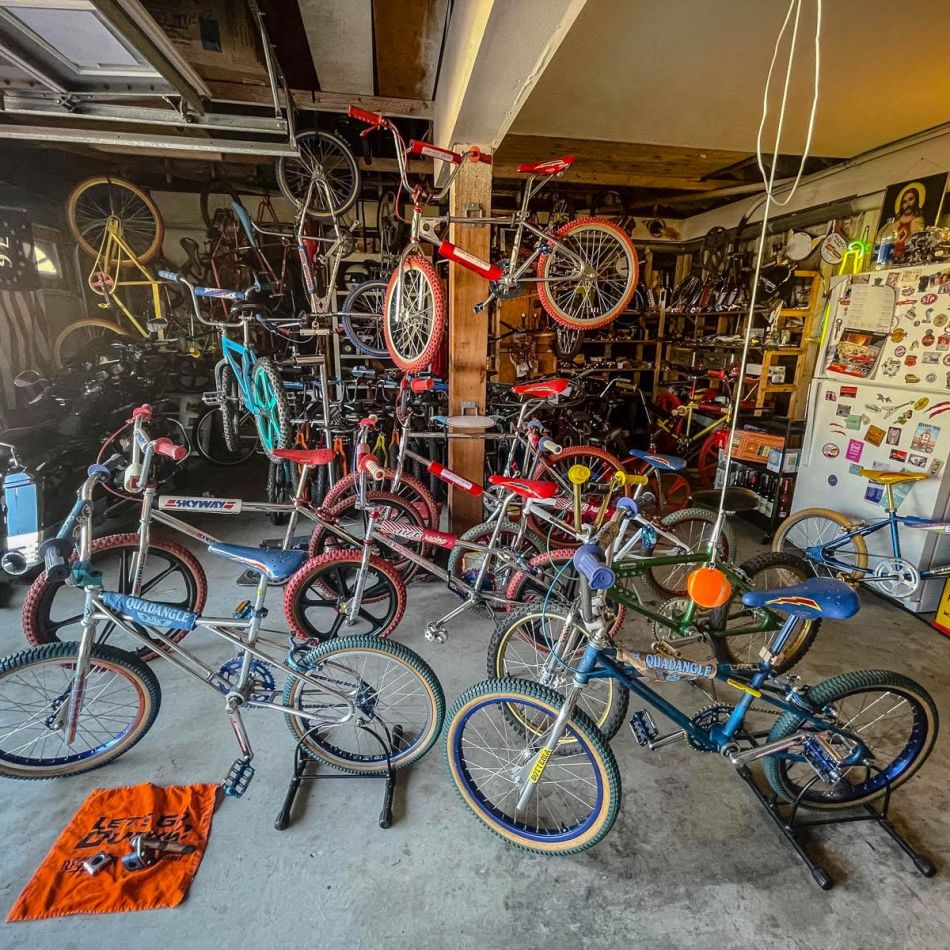 He gave me the last Addicks sprockets he had. Really great guy!
Did you hold on to any of your original bikes?
Alvin Mullins: No, I wish I did.
When you started riding what bike was the dream bike for you?
Alvin Mullins: In the '70s I really wanted a '75 stroker with Webco mags. My neighbor had one and loved that bike.
Do you have that bike in your collection today?
Alvin Mullins: Yes I have a few... :)
Name three BMX collectors that you respect?
Alvin Mullins: There are a lot more than 3 but if I have to name 3 I guess it would be:
1) Brian (Sodbuster) Gutierrez
2) Rick Gaytan
3) William LaRoque
These guys are well known and respected in the community and have all helped me many times with parts, working on my bikes and or knowledge and are all my friends. And of course you can't talk about BMX collectors without mentioning Jeff Haney who probably has the largest BMX collection in the world and is a very cool guy who has shared info with we me every time I've asked.
Do you have decent mechanical skills?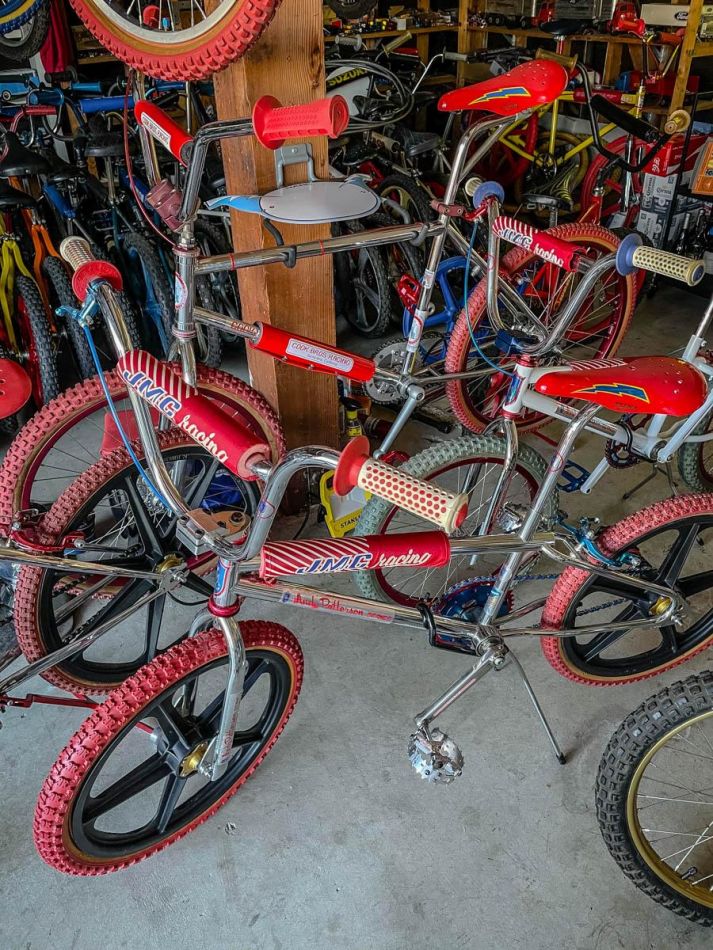 Alvin Mullins: Yeah I can hold my own but rely on my old friend Anthony Pereira from El Monte, CA who is the only guy that works on my bikes these days. Ant is a great guy and really is an amazing bicycle mechanic and one of my best friends.
What products are a great help when you find an old rusty historical piece of shit bike that needs to shine again?
Alvin Mullins: I usually try not to clean too much of the years off. I love the patina and battle scars on the old bikes. These bikes were made to ride and that's what we did back in the day so those scratches, chips and dents let us know some kid loved and spent a lot of time on this bike. I will use chrome polish and just a good cleaning and repressing.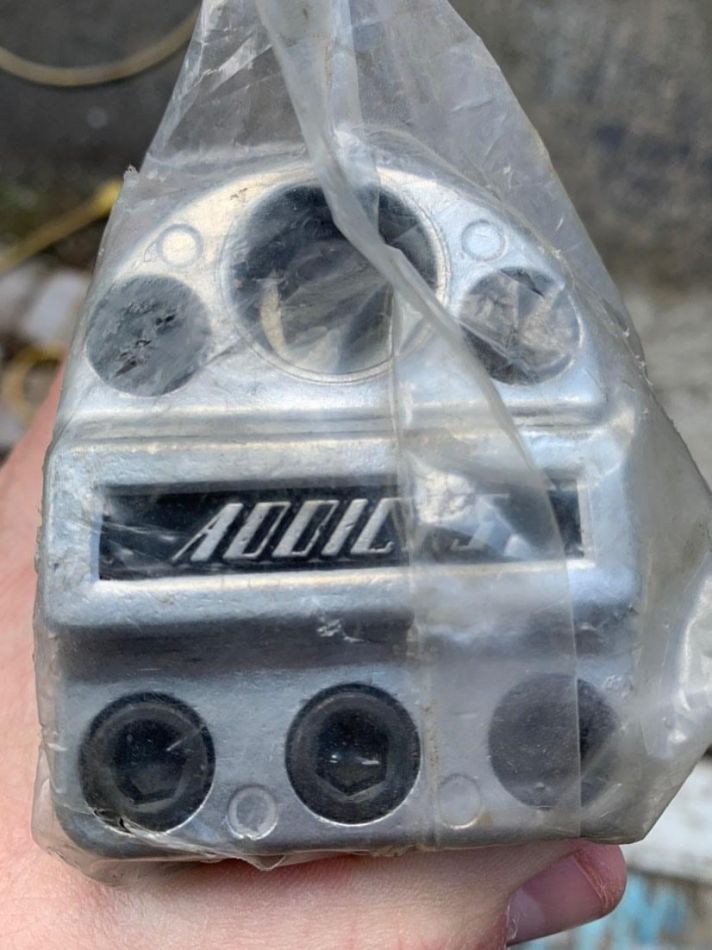 Do you like to restore a bike to its new state, or do you like the actual scratches that were caused at the concrete skateparks back in the day?
Alvin Mullins: I try not to restore anything. I love the patina and battle scars on the old bikes. Like I said earlier these bikes were made to ride and that's what we did back in the day. The condition tells the story and most collectors love that.
What's the most ridiculous amount you have paid for a bike part that you needed to own?
Alvin Mullins: I paid $18k for my OG Skyway 24 complete.
Do you have a man-cave where your bikes are displayed?
Alvin Mullins: Yeah I have a big garage and keep most of my bikes in there. It's a cool place to hang out with my girl and my BMX buddies have a few beers and share old BMX stories.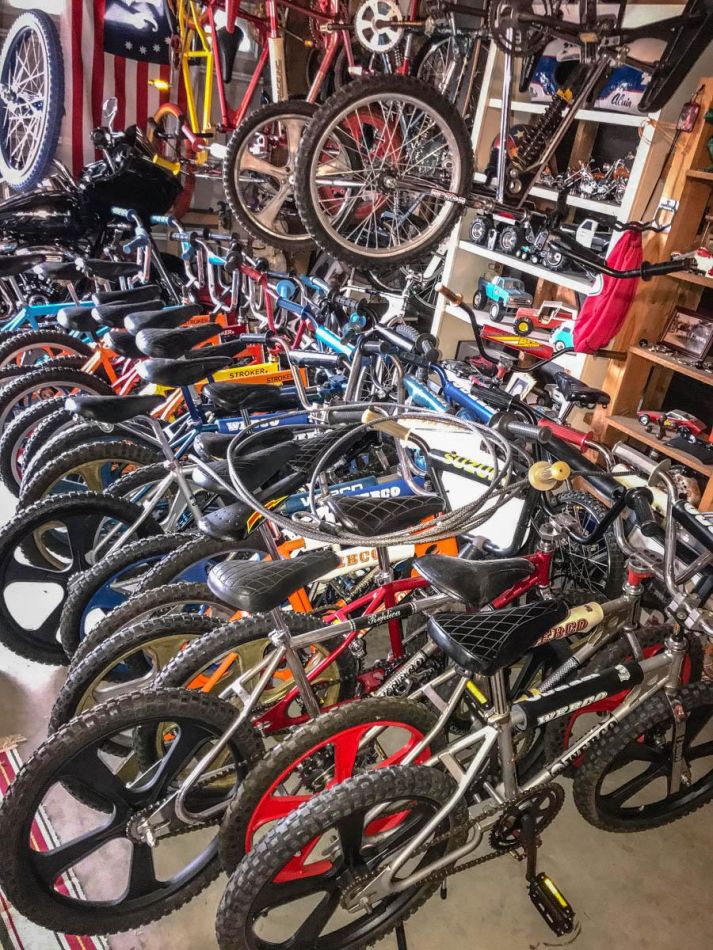 Do you always have room for "one more bike"?
Alvin Mullins: I always do say no but always find room for one more.
What's a bike (part) you have been looking for but haven't been able to locate?
Alvin Mullins: I've been looking for some Addicks cranks for a while. I don't really sell anything these days but I do like to trade if anyone has a pair.
Where can people reach you when they have that part available?
Alvin Mullins: This email address is being protected from spambots. You need JavaScript enabled to view it. or Facebook.


Previous Episodes on FATBMX:

Episode 1: Christophe Detandt (BEL)
Episode 2: James White (GBR)
Episode 3: JT Freestyle (USA)
Episode 4: Ben Murphy (IRL)
Episode 5: Rainer Schadowski (GER)
Episode 6: GAry Sansom (USA)
Episode 7: Michael Gamstetter (USA)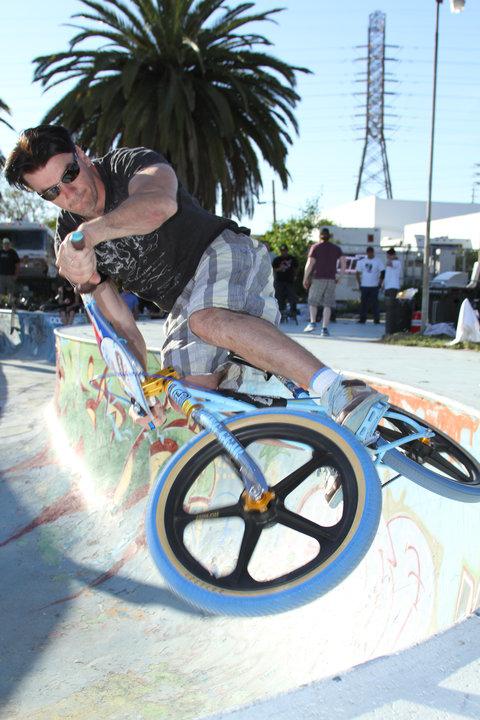 Episode 8: Grant Stone (GBR)
Episode 9: Steve Blackey (USA)
Episode 10: Shannon Gillette (USA)
Episode 11: Woody Itson (USA)
Episode 12: Oliver Kienzle (GER)
Episode 13: Kelly Swanson (USA)
Episode 14: Pat A Lar (GBR)
Episode 15: Billy Mills (GBR)
Episode 16: Steve Brothers (USA)
Episode 17: Aykut Hilmi (GBR)
Episode 18: Alex Leech (GBR)
Episode 19: Mike Janssen (NED)
Episode 20: Brian Gutierrez (USA)
Episode 21: Chad Powers (USA)
Episode 22: Alessandro Barbero (ITA)
Episode 23: Chris Daly (GBR)
Episode 24: Ian MacArthur (GBR)
Episode 25: Steve Strong (GBR)
Episode 26: Stephen Joseph (GBR)
Episode 27: Paul de Jong (NED)

Episode 28: Jon Western (GBR)
Episode 29: William "LaRock" LaRoque (USA)
Episode 30: Johan Janssens (BEL)
Episode 31: Darren Chan (USA)
Episode 32: Frank Lukas (GER)
Episode 33: Jason Teraoka (USA)
Episode 34: Shad Johnson (USA)
Episode 35: PJ McKenna (USA)
Episode 36: Henry Sarria (USA)
Episode 37: Jonathan Sherwood (SAF)
Episode 38: Trevor Henry (GBR)
Episode 39: Daniel Purcell (GBR)
Episode 40: Mark McCorkle (USA)
Episode 41: Tom Sustarich (USA)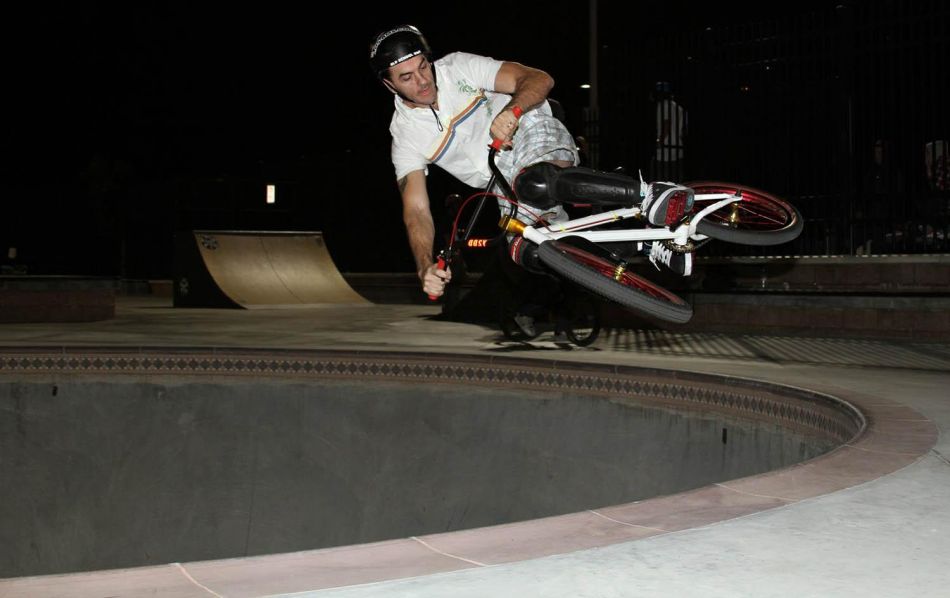 Episode 42: Adam Cox (USA)
Episode 43: Perry Wills (USA)
Episode 44: John Buultjens (SCO)
Episode 45: Jay Eley (GBR)
Episode 46: Alvin Mullins (USA)

Pics by Alvin Mullins