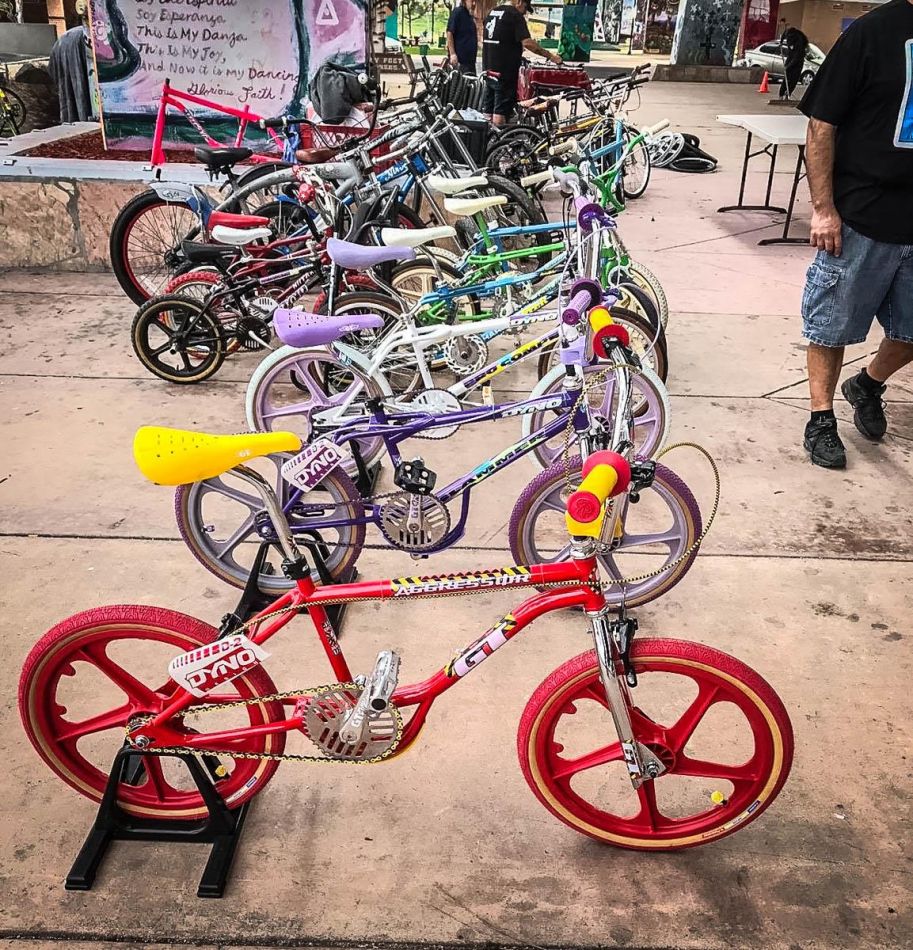 I ended up buying an '89 white Master that he rode as a kid and only the frame was a '89 (still have it), the rest of the parts where a bit newer but I was happy. As soon as I got it I started doing research on parts and bashguard bikes. I discovered a whole new world of bmx. After buying / trading / selling some BMX parts I decided to slowly start getting one of each freestyle bashguard made from every company. Later that may have turned into different years and double / triple frame sets. Focused on '89-'91 and now have the new Haro Lineage 26" and a 20" bashguard.
Who was the best bashguard BMX rider in your opinion?
Chino Jesus: To be honest, I wasn't too familiar with riders or read any bmx magazines. I just rode my bike and it was my major source of transportation.
Do you have one of those Kore Bolt-on bash guards in your collection?
Chino Jesus: I don't have one, I believe I've seen one on a bike at a show. Looked pretty cool. Maybe I'll find one eventually, I like collecting bashguard parts. Even fake bashguard frames
What companies besides GT, Haro, Dyno, Wilkerson Airlines, Bully, Mongoose and United have made bikes with bashguards?
Chino Jesus: From what I've read online, searching for bashguards. CYC seemed to have one of the first BMX frame sets mid or late '70s. Diamond Back tailwhip Pacific grinder, Peregrine had an ad for a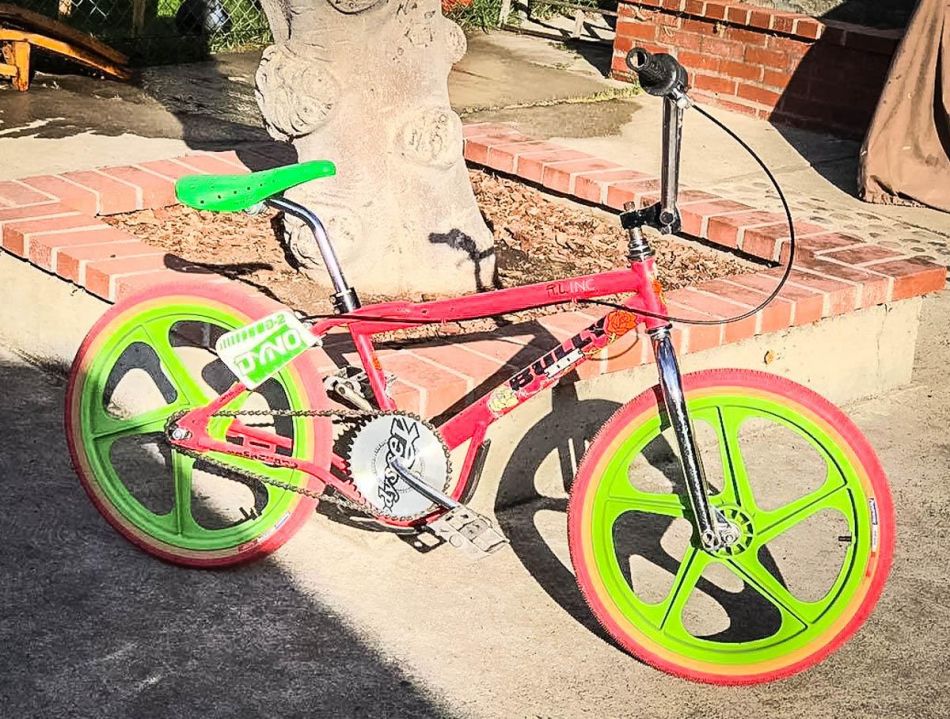 prototype but I don't think it went into production. I think I found a pic of a Hoffman bike with a bashguard prototype. Like I mentioned, I also have some fake bashguard frames, replicas of the GT Aggressor, Haro Sport, and Haro Master. I've seen some from Malaysia with a tube welded on the frame .
When you look for bikes to buy, are you searching for bash guard bikes only?
Chino Jesus: I keep an eye out for anything that's cool and if possible something I can sell at the swap or trade. I like to go to BMX shows or local BMX Swapmeets and have parts to sell /trade. But now I'm trying to focus on the parts I need instead of having a lot of parts to sell.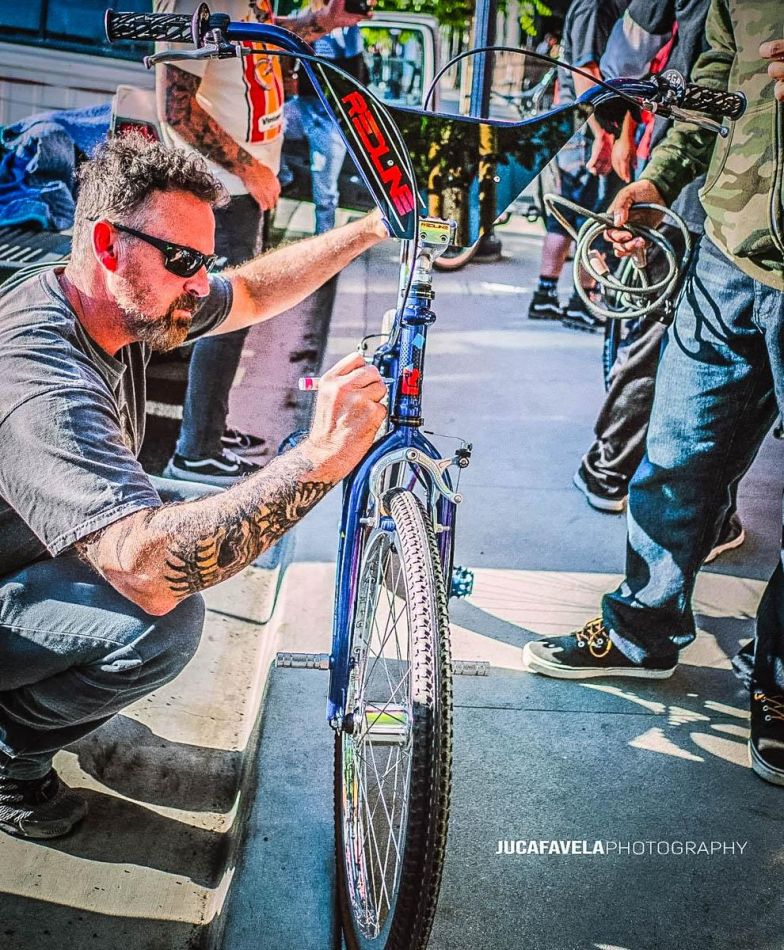 How often do you look on eBay/Craigslist/BMX Museum to shop for old BMX stuff?
Chino Jesus: Lately not as much. But the norm would be checking CL , OfferUp, eBay , bmx museum , Facebook. A lot of local bmx friends know I'm into bashguard bikes so we always look for ways to work out a trade . I was fortunate to meet some good friends in Mexico . Living in San Diego , I'm 20 minutes from the USA/ Mexico border . I have met some good friends in Tijuana, we help each other out with projects and shipping. When we get a chance we go ride bikes and meet people that have bikes or parts that they may want to sell or trade . I have a good friend Jorge (chore ) in Guadalajara that helps me get some good oldschool bmx freestyle parts . He's more into race parts so we help each other out . It's good to meet people that can help you out and improve your collection and I'm able to do the same for them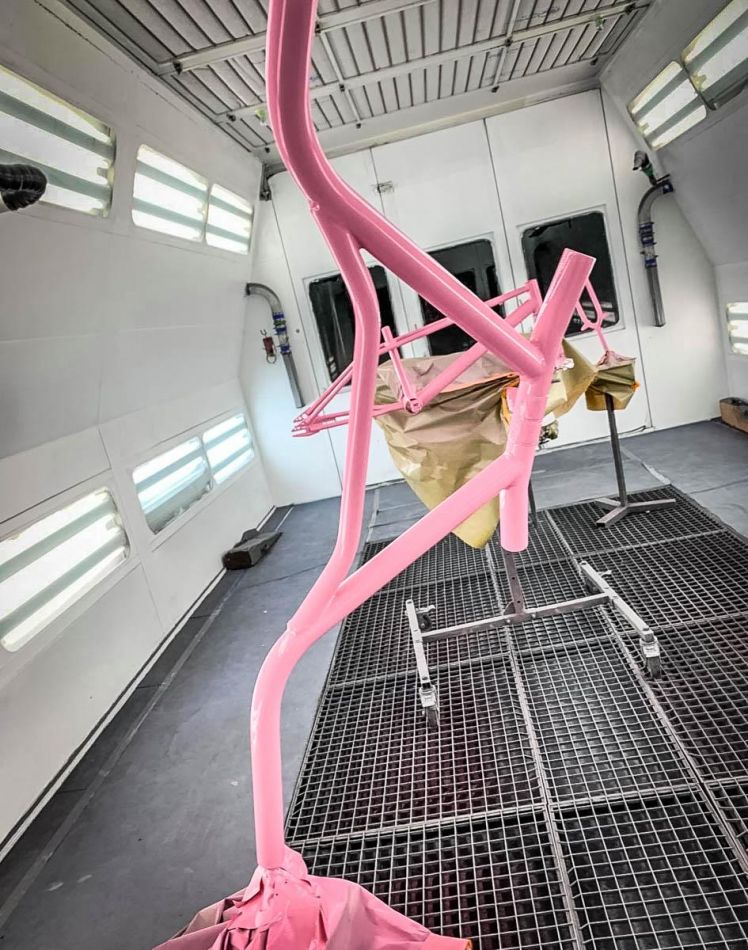 Do you have good mechanical skills?
Chino Jesus: I've always worked on my bikes . I know how to build them up and break them down . I don't know how to lace rims up but I have a friend in tecate Sergio . He hooks me up when I need my wheels laced . As far as my bikes go , the majority of them are restored unless they are survivors . I remember painting my bikes since I was a kid . My dad had a body shop and I would sand and paint my bikes at his shop . I remember going to TJ and buying automotive paint to paint my bikes . I work at a body shop now and restore all my bikes at work on my free time . I color match a part and make the color that I want . And as far as chrome goes , I take everything to Tijuana to get chromed .
Name three BMX collectors that you respect?
1) Gabriel Gonzales
2) John Buultjens
3) All the regular guys that that help preserve the BMX history with their collection.
What's a bike (part) you have been looking for but haven't been able to locate?
Chino Jesus: Kore bashguard, I have everything else for the bashguard collection and now I'm shifting focus to early freestyle bikes. Something about the first oddball looking frame sets stands out to me just like bashguard bikes. The two bikes / frame sets that I'm looking for are GJS freestyle and a Free Agent freeflite. All in due time, that's part of collecting BMX bikes. Meeting new people and getting leads that can get you what you need. I always hook up the people that help me get parts I need. It's good to show people the appreciation when they go out of their way to help you out. I have bought forks with hopes of getting the frame later on as time goes and it has happen more then once. That's why it's good to have spare parts and frame sets. As my friend Gabriel said once:
"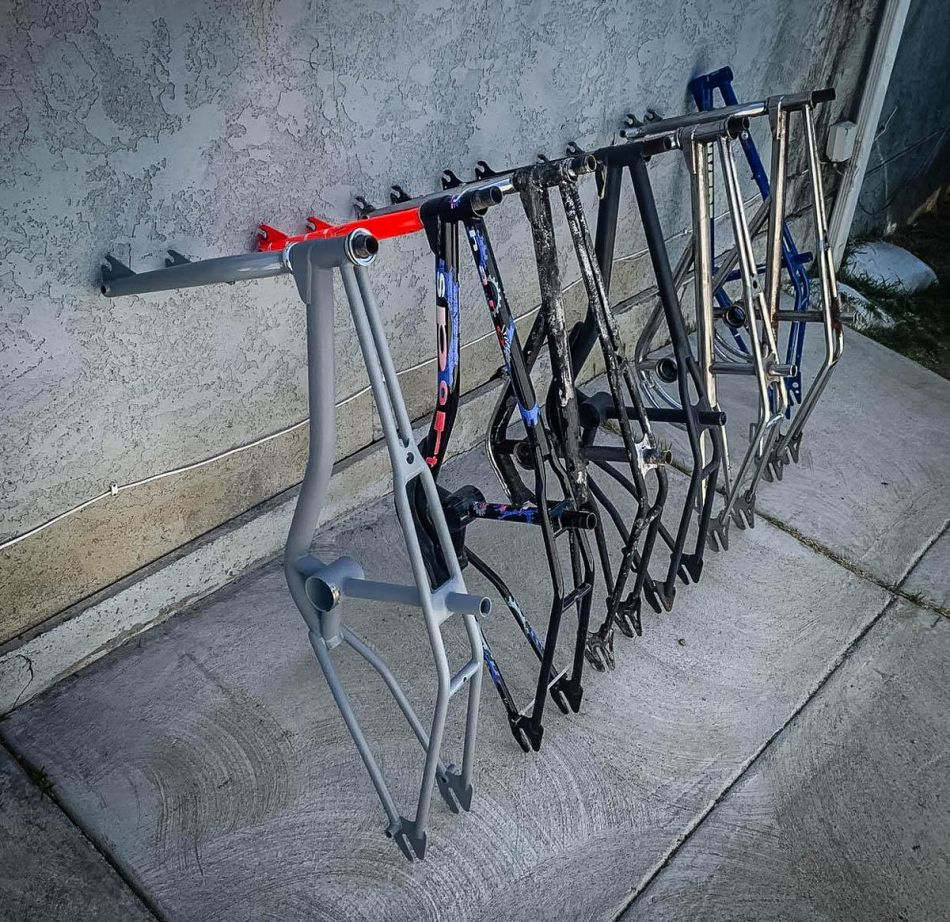 Yo no quiero dinero , dinero es papelito. Yo quiero partes de BMX."
"I don't want money, money is paper. I want BMX parts."
That's a good thing to remember when people say to put a price on the parts or bikes that you have. You can get the money but it's not as easy to get the BMX parts that you need.

Where can people reach you when they have that part available?
Chino Jesus: On FB: Chino Jesus, IG @oldschoolbmxtjmx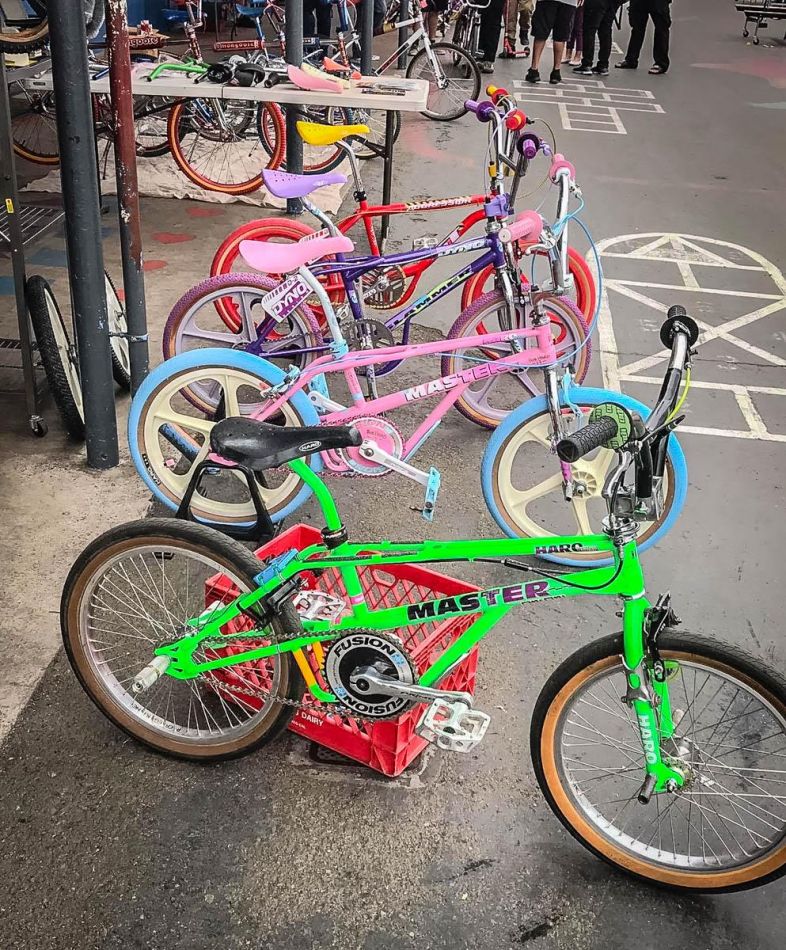 Thanks to: All that have been kind in sharing information and have helped out getting some bikes done. All the local people that showed me the ropes in the bmx scene. Also everyone in the BMX community helping each other out. I hopefully once everything gets back to normal in this pandemic era. I hope we can have the bike to art show at Chicano park. It's a bike show that I have helped out, it's good cause and a great way to show the kids about BMX and help create new ridders and collectors in the making. Check out @kcicletas


Previous Episodes on FATBMX:
Episode 1: Christophe Detandt (BEL)
Episode 2: James White (GBR)
Episode 3: JT Freestyle (USA)
Episode 4: Ben Murphy (IRL)
Episode 5: Rainer Schadowski (GER)
Episode 6: GAry Sansom (USA)
Episode 7: Michael Gamstetter (USA)
Episode 8: Grant Stone (GBR)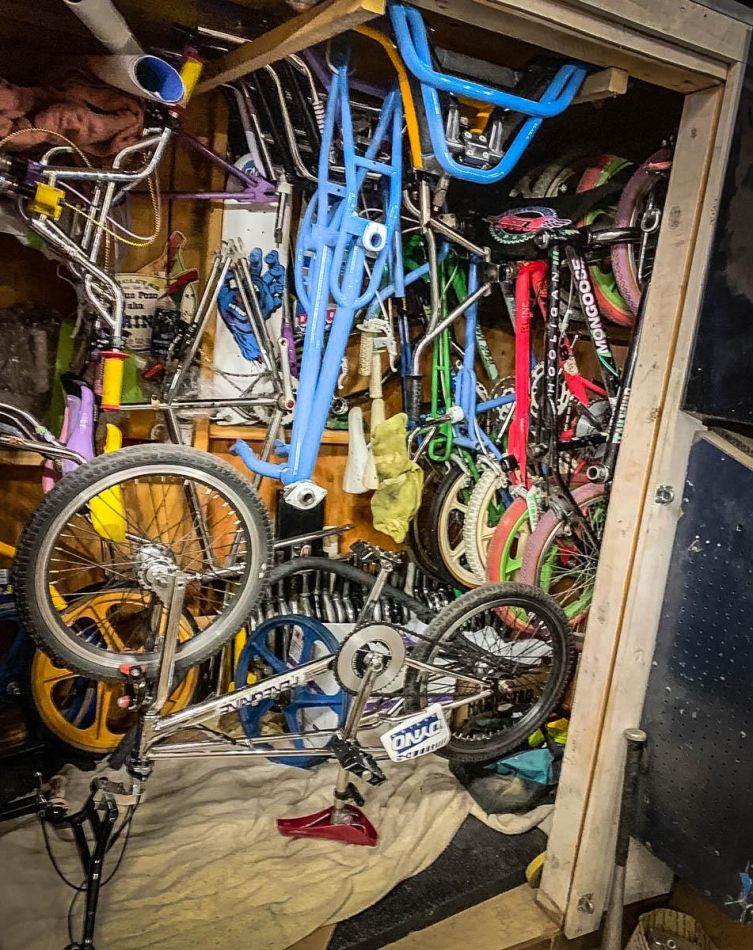 Episode 9: Steve Blackey (USA)
Episode 10: Shannon Gillette (USA)
Episode 11: Woody Itson (USA)
Episode 12: Oliver Kienzle (GER)
Episode 13: Kelly Swanson (USA)
Episode 14: Pat A Lar (GBR)
Episode 15: Billy Mills (GBR)
Episode 16: Steve Brothers (USA)
Episode 17: Aykut Hilmi (GBR)
Episode 18: Alex Leech (GBR)
Episode 19: Mike Janssen (NED)
Episode 20: Brian Gutierrez (USA)
Episode 21: Chad Powers (USA)
Episode 22: Alessandro Barbero (ITA)
Episode 23: Chris Daly (GBR)
Episode 24: Ian MacArthur (GBR)
Episode 25: Steve Strong (GBR)
Episode 26: Stephen Joseph (GBR)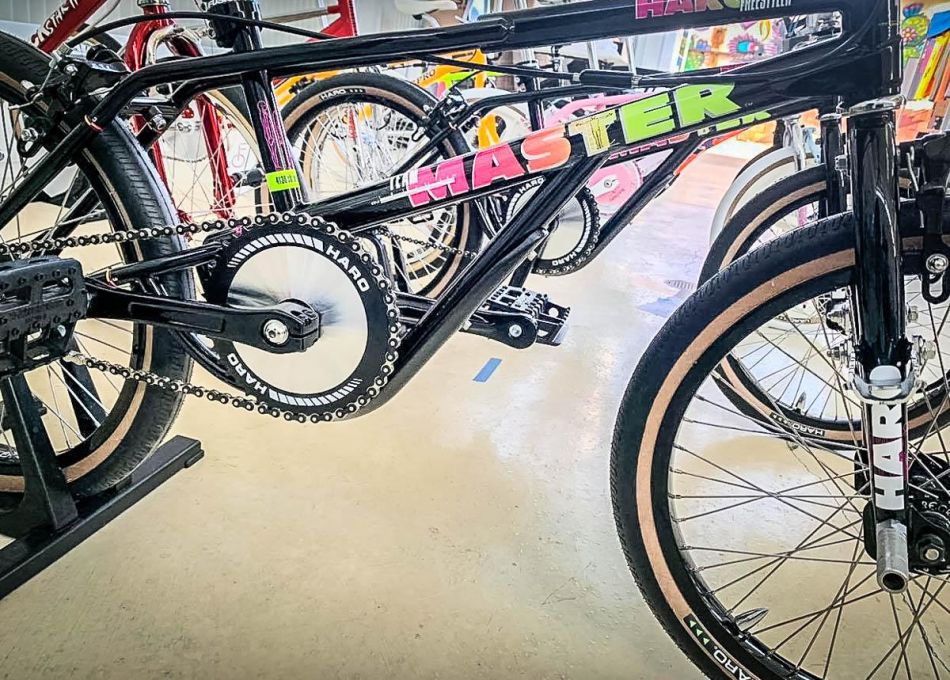 Episode 27: Paul de Jong (NED)
Episode 28: Jon Western (GBR)
Episode 29: William "LaRock" LaRoque (USA)
Episode 30: Johan Janssens (BEL)
Episode 31: Darren Chan (USA)
Episode 32: Frank Lukas (GER)
Episode 33: Jason Teraoka (USA)
Episode 34: Shad Johnson (USA)
Episode 35: PJ McKenna (USA)
Episode 36: Henry Sarria (USA)
Episode 37: Jonathan Sherwood (SAF)
Episode 38: Trevor Henry (GBR)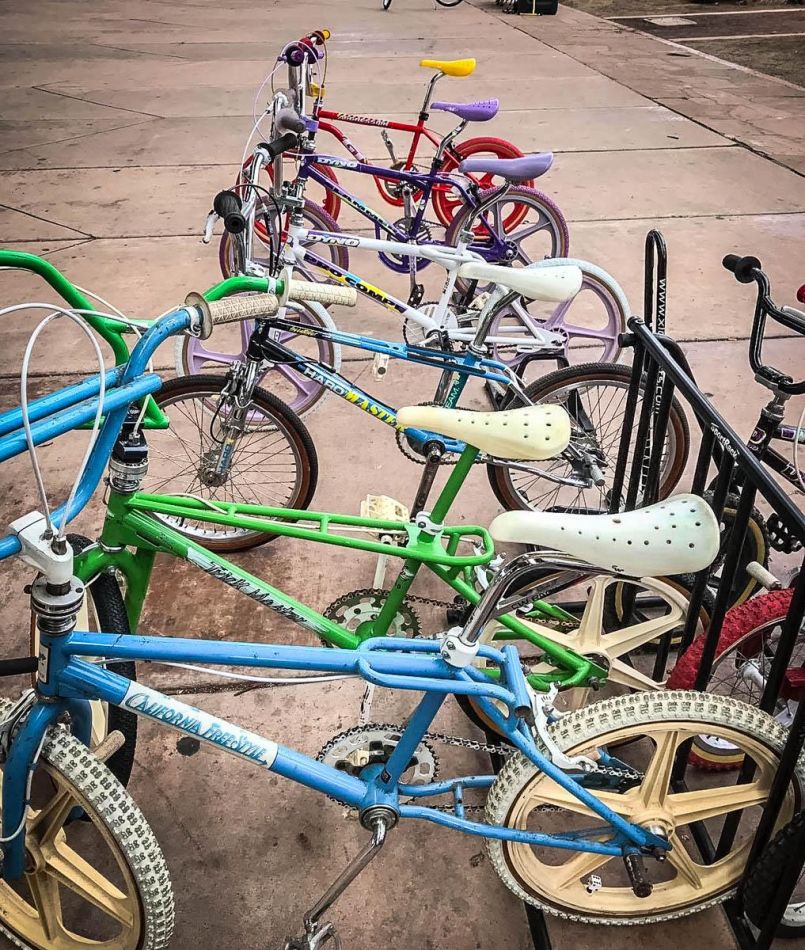 Episode 39: Daniel Purcell (GBR)
Episode 40: Mark McCorkle (USA)
Episode 41: Tom Sustarich (USA)
Episode 42: Adam Cox (USA)
Episode 43: Perry Wills (USA)
Episode 44: John Buultjens (SCO)
Episode 45: Jay Eley (GBR)
Episode 46: Alvin Mullins (USA)
Episode 47: Scott Barrette (USA)
Episode 48: Ashley Little (GBR)
Episode 49: Bill Batchelor (USA)
Episode 50: Steve Firestein (USA)
Episode 51: Jon Hoffman (USA)
Episode 52: Peter Ashby (AUS)
Episode 53: Patrick Freitas (USA)
Episode 54: Mel Stoutsenberger (USA)
Episode 55: Martin Primentel (AUS)