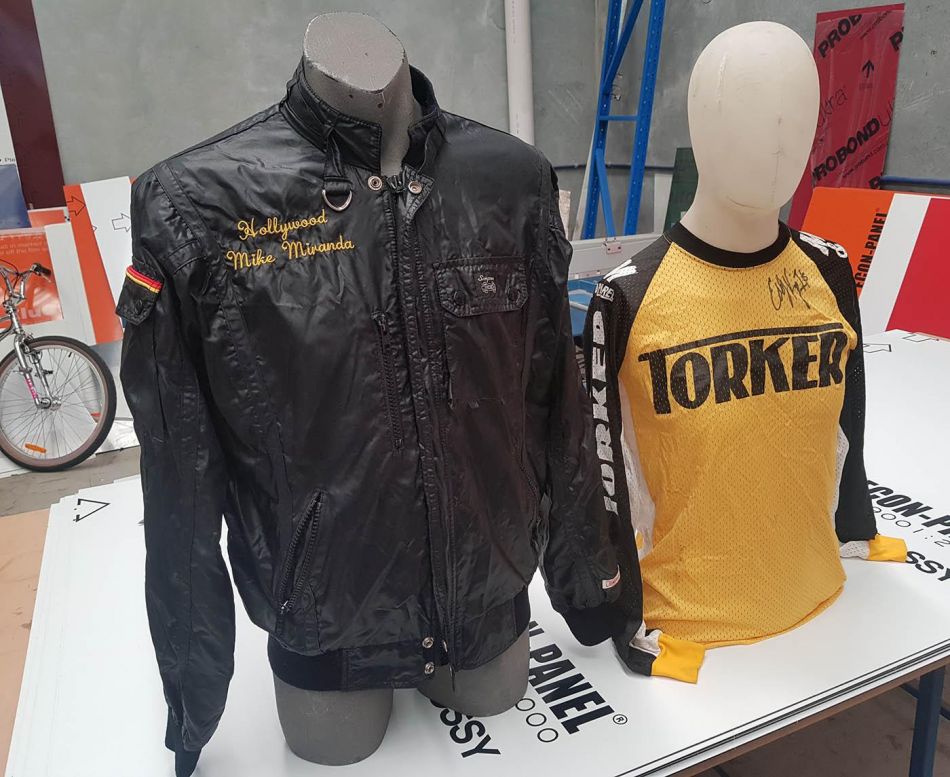 Peter Ashby: I have had literally 100s of BMXs over the years but I have always loved the design of a Torker ever since I got my first one in 1982. That twin top tube is just such a stand out design feature to me and always has been.
What Torker pros made it to Australia in the '80s?
Peter Ashby: I don't recall any Torker pros making it out to Oz in the '80s but I still saw all my hero's every month in magazines such as BMX Plus! and Bicycle motorcycles. While other kids were reading comics and putting pictures of superheros on their wall, my superheroes on my walls rode BMX bikes!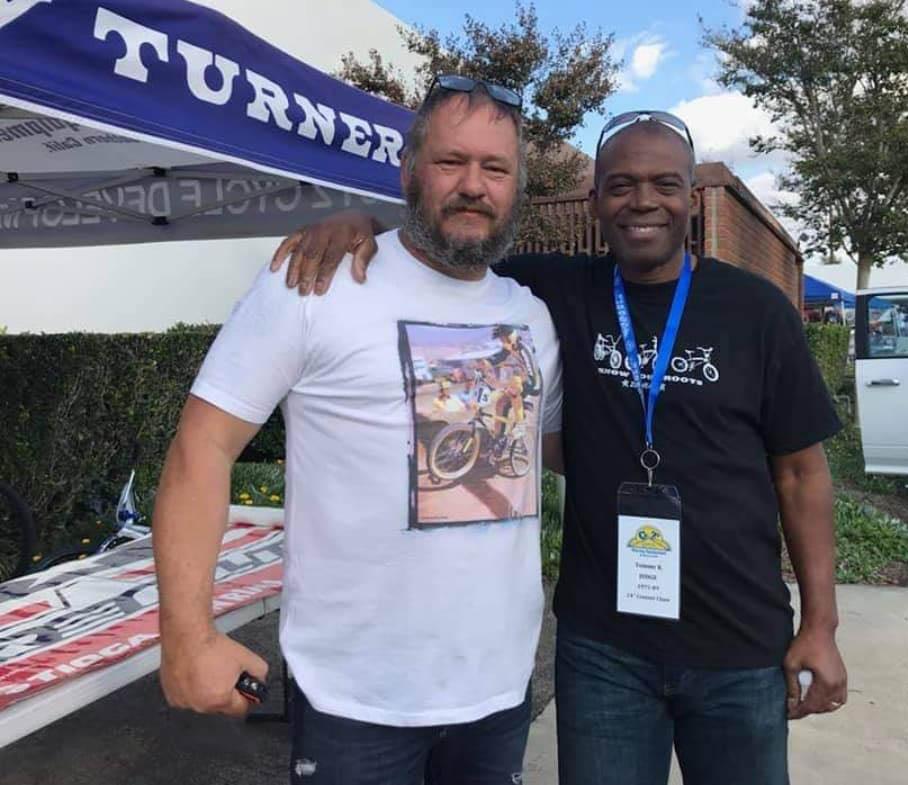 At this moment, do you wish you had started collecting earlier?
Peter Ashby: I think I started collecting at the right time.. There were plenty of items out there to find at a good affordable price unlike today where most items are way over priced.
Do you feel there is a need for BMX products to survive for history's sake?
Peter Ashby: Yes I do. Look where it started to where it is today .. from a dirt field with a bunch of kids to the Olympics.
You have organized plenty of big BMX shows in Australia. Can you elaborate a bit about the shows?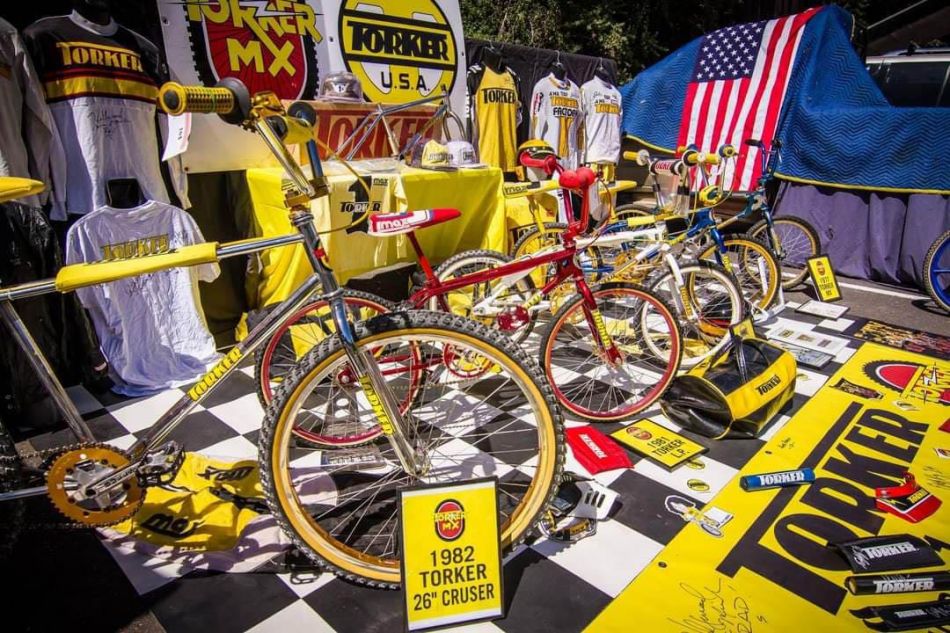 Peter Ashby: I have run 1 of Australia's largest BMX show & shines for 14 years now. It started as a friend and myself settling up 5 bikes we built at a mate's local garage during the local Hurstbridge town fair. From there it grew and grew to close to 1000 bikes. We have also been able to bring out to Australia some of the biggest stars from BMXs hay day to appear at the show like Harry Leary & Bob Haro.
What's one of your oldest BMX products in your collection?
Peter Ashby: The oldest item I have in my collection is a flyer for a 1977 Torker O and I also have the bike as well....
When you started riding what bike was the dream bike for you?


Peter Ashby: I never had a favourite at the start but when I first saw a Torker in BMX Plus! magazine in 1980, it had me hooked and I knew I had to get 1 one day.
Do you have that bike in your collection today?
Peter Ashby: Unfortunately no...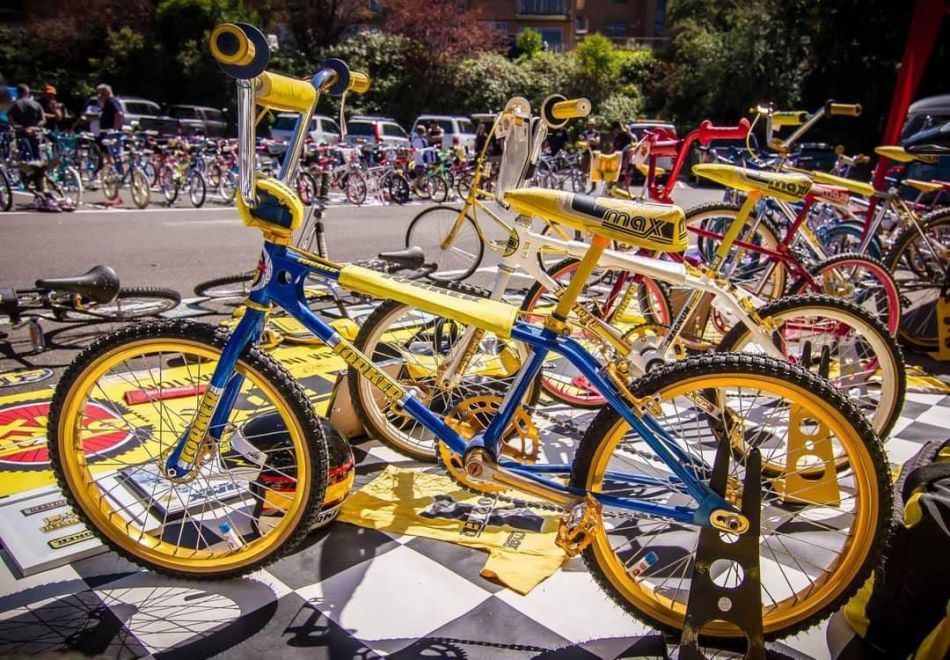 Name three BMX collectors that you respect?
1) Jeff Haynne
2)
3)
Do you have decent mechanical skills?
Peter Ashby: I've always been a hands on guy so I feel I have a good mechanical knowledge of most things.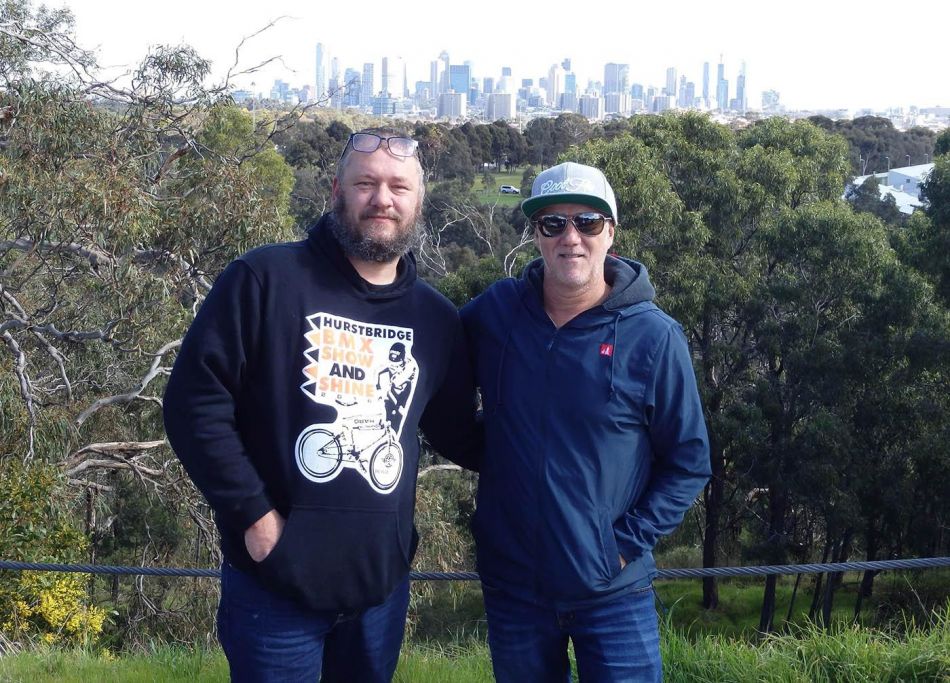 What products are a great help when you find an old rusty historical piece of shit bike that needs to shine again?
Peter Ashby: OA bath. It's a rust cleaner that gives amazing results.
How often do you look on eBay/Craigslist/BMX Museum to shop for old BMX stuff?
Peter Ashby: Not a lot. Most of the bits I buy come to me through other people. A lot of people contact me if they see a Torker item for sale. I'm very lucky that they do that.
What's the most ridiculous amount you have paid for a bike part that you needed to own?
Peter Ashby: I plead the 5th, lol. Let's just say if I die and my wife sells my collection for what I told her I paid, I will be looking down from above crying...
Do you have a man-cave where your bikes are displayed?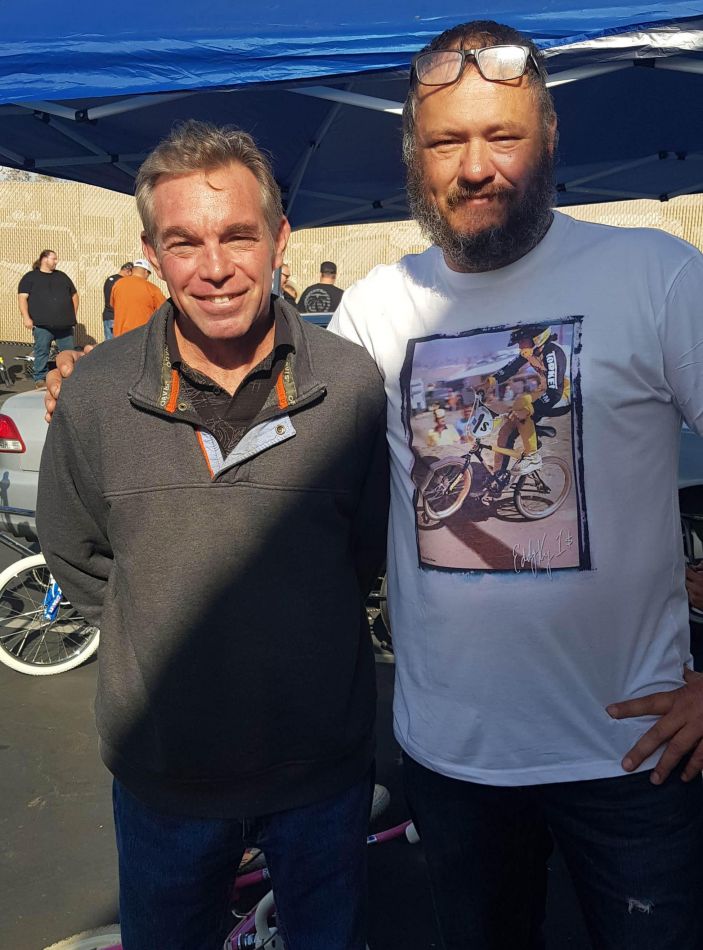 Peter Ashby: I did at my last house but I'm in a new house now for about a year that I'm fully renovating so all my collection is kept at my factory.
Do you always have room for "one more bike"?
Peter Ashby: I live in the bush here in Oz, have an acreage so I always have plenty of room.
What's a bike (part) you have been looking for but haven't been able to locate?
Peter Ashby: I only just got an original leather Torker gear bag that took me almost 10 years to find but apart from that, I'm always looking for Torker related items like race gear or paper work.
Where can people reach you when they have that part available?
Peter Ashby: email me at This email address is being protected from spambots. You need JavaScript enabled to view it.


Previous Episodes on FATBMX:
Episode 1: Christophe Detandt (BEL)
Episode 2: James White (GBR)
Episode 3: JT Freestyle (USA)
Episode 4: Ben Murphy (IRL)
Episode 5: Rainer Schadowski (GER)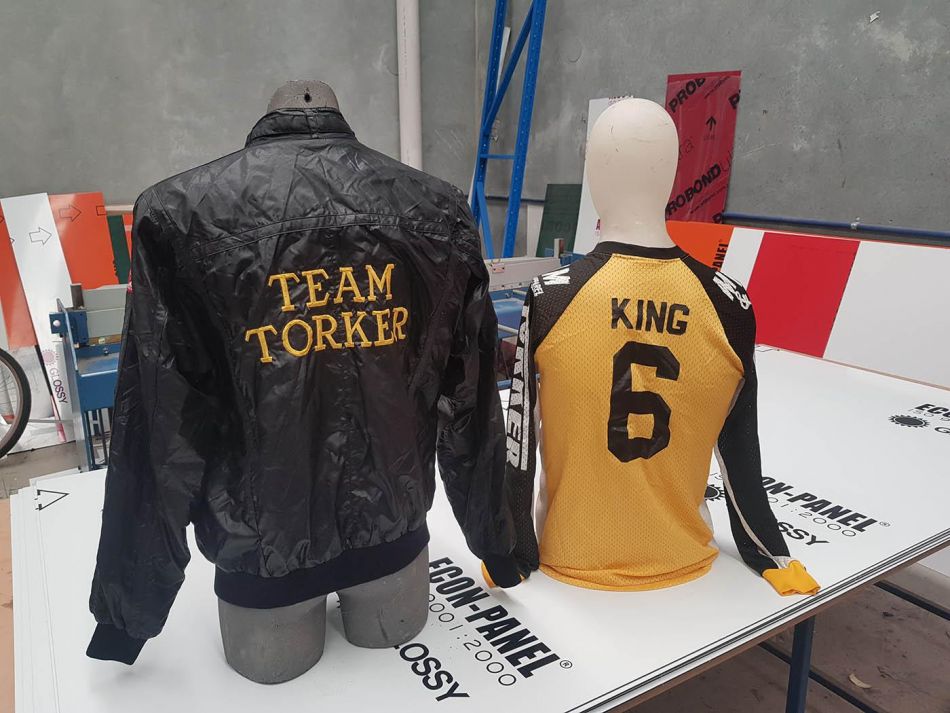 Episode 6: GAry Sansom (USA)
Episode 7: Michael Gamstetter (USA)
Episode 8: Grant Stone (GBR)
Episode 9: Steve Blackey (USA)
Episode 10: Shannon Gillette (USA)
Episode 11: Woody Itson (USA)
Episode 12: Oliver Kienzle (GER)
Episode 13: Kelly Swanson (USA)
Episode 14: Pat A Lar (GBR)
Episode 15: Billy Mills (GBR)
Episode 16: Steve Brothers (USA)
Episode 17: Aykut Hilmi (GBR)
Episode 18: Alex Leech (GBR)
Episode 19: Mike Janssen (NED)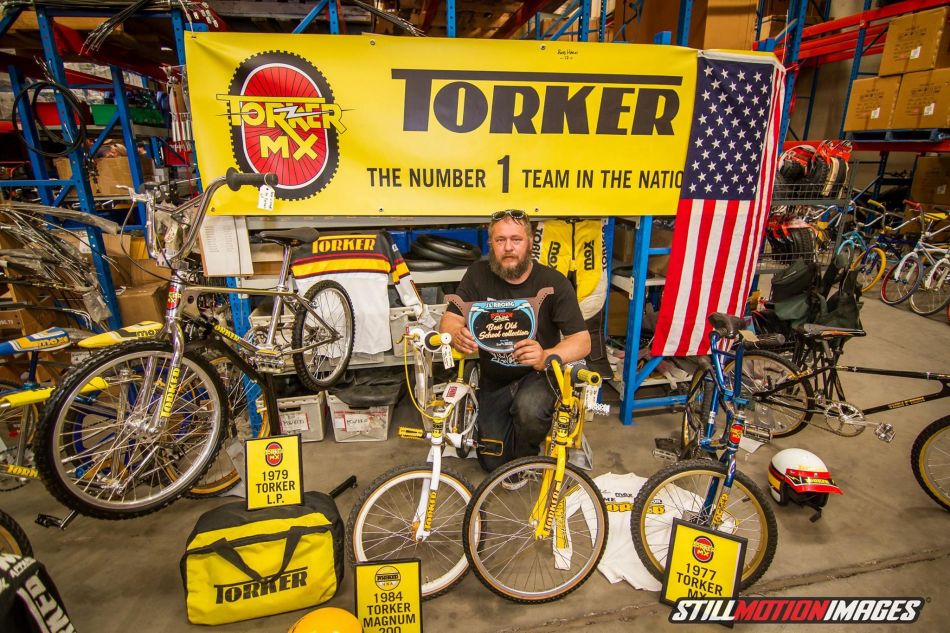 Episode 20: Brian Gutierrez (USA)
Episode 21: Chad Powers (USA)
Episode 22: Alessandro Barbero (ITA)
Episode 23: Chris Daly (GBR)
Episode 24: Ian MacArthur (GBR)
Episode 25: Steve Strong (GBR)
Episode 26: Stephen Joseph (GBR)
Episode 27: Paul de Jong (NED)
Episode 28: Jon Western (GBR)
Episode 29: William "LaRock" LaRoque (USA)
Episode 30: Johan Janssens (BEL)
Episode 31: Darren Chan (USA)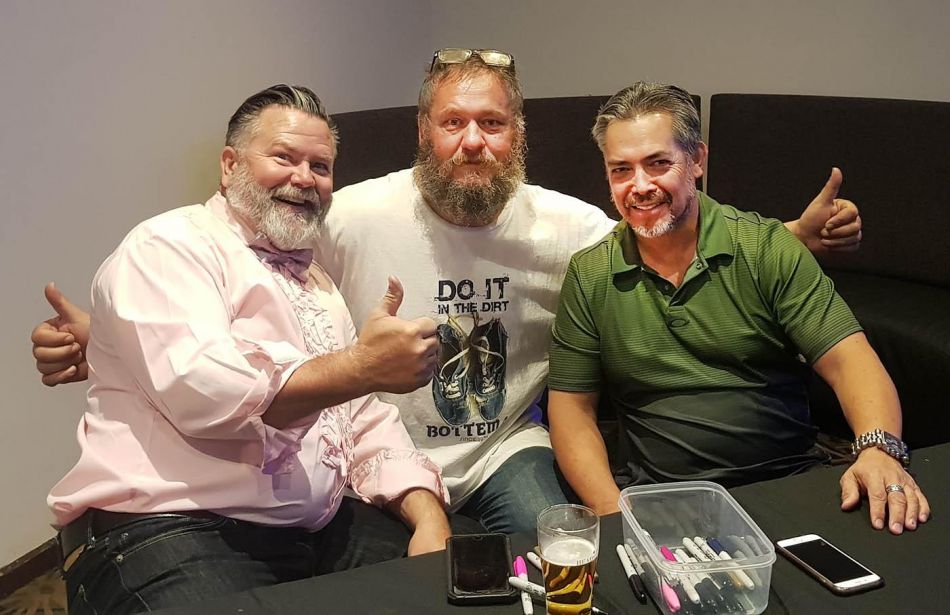 Episode 32: Frank Lukas (GER)
Episode 33: Jason Teraoka (USA)
Episode 34: Shad Johnson (USA)
Episode 35: PJ McKenna (USA)
Episode 36: Henry Sarria (USA)
Episode 37: Jonathan Sherwood (SAF)
Episode 38: Trevor Henry (GBR)
Episode 39: Daniel Purcell (GBR)
Episode 40: Mark McCorkle (USA)
Episode 41: Tom Sustarich (USA)
Episode 42: Adam Cox (USA)
Episode 43: Perry Wills (USA)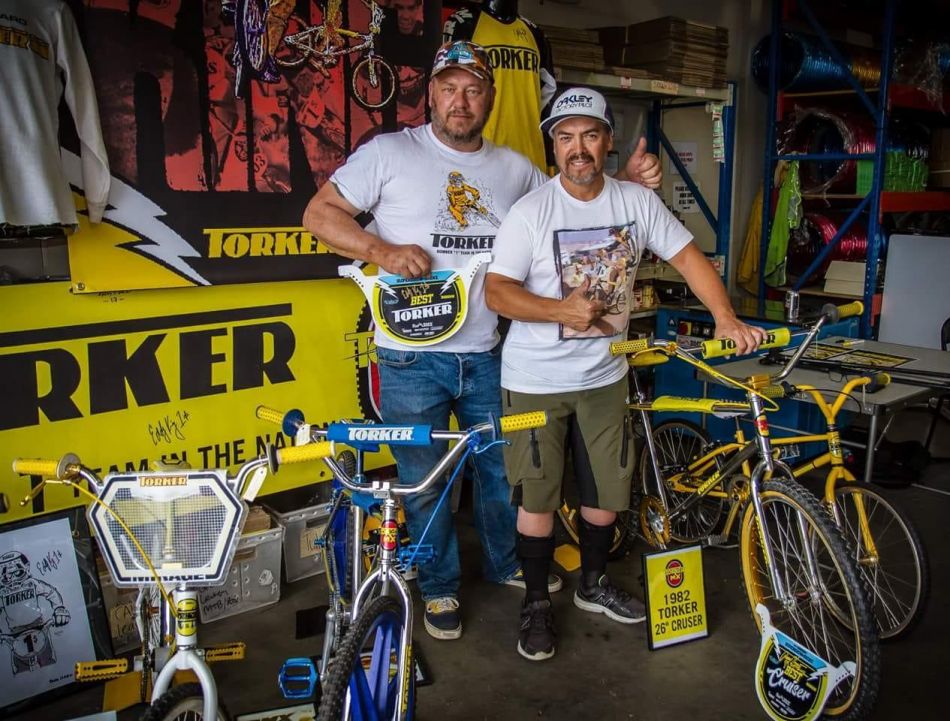 Episode 44: John Buultjens (SCO)
Episode 45: Jay Eley (GBR)
Episode 46: Alvin Mullins (USA)
Episode 47: Scott Barrette (USA)
Episode 48: Ashley Little (GBR)
Episode 49: Bill Batchelor (USA)
Episode 50: Steve Firestein (USA)
Episode 51: Jon Hoffman (USA)
Episode 52: Peter Ashby (AUS)