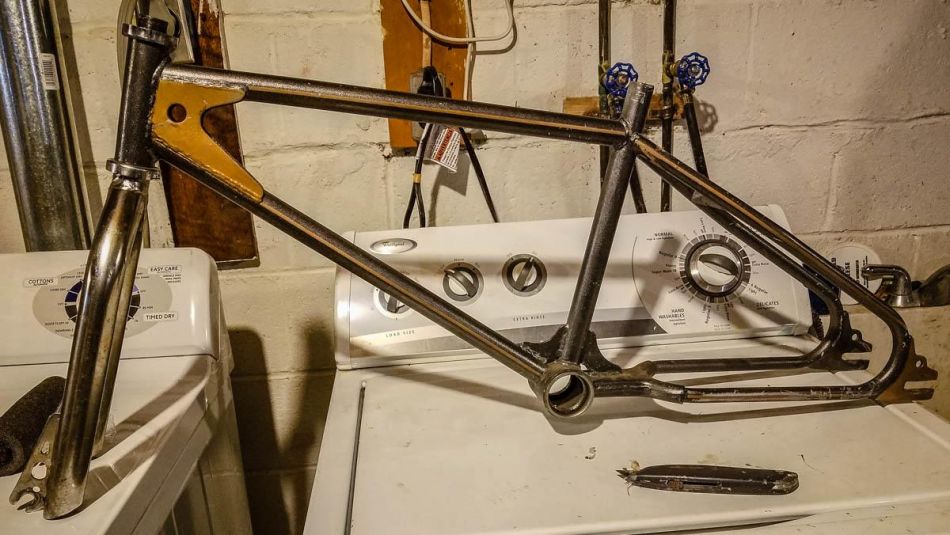 Christopher Wesley: I just bought this Peugot CPX 100 frame and unknown forks. The frame appeals to me because of the lower gussets above the bottom bracket. I always wanted a Cycle Pro Macho, but I can never find one of the right price. The Macho has the same gusset. The price was right on the CPX100 so now I look forward to see if anybody has any more information about this model, such as the year mine was manufactured. It does not seem to have the chain guard tabs, or the coaster brake bracket.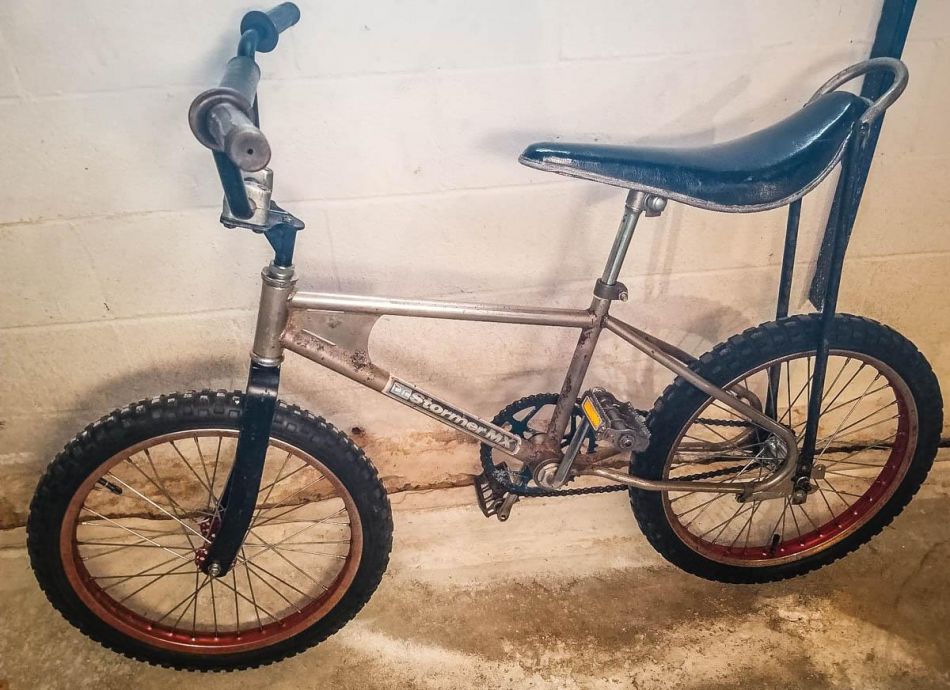 At this moment, do you wish you had started collecting earlier?
Christopher Wesley: Yes and no. I am a hoarder by Nature and I had the urge to hold on to my bike from back in the day for some reason. I have my Schwinn and Redline racing jerseys still. I would need another house if I started collecting back in the '90s!
Do you feel there is a need for BMX products to survive for history's sake?
Christopher Wesley: It definitely needs to survive. It's very cool to see young kids out there racing, but unless their parents raced when they were younger or collected bikes, they are not going to pass the old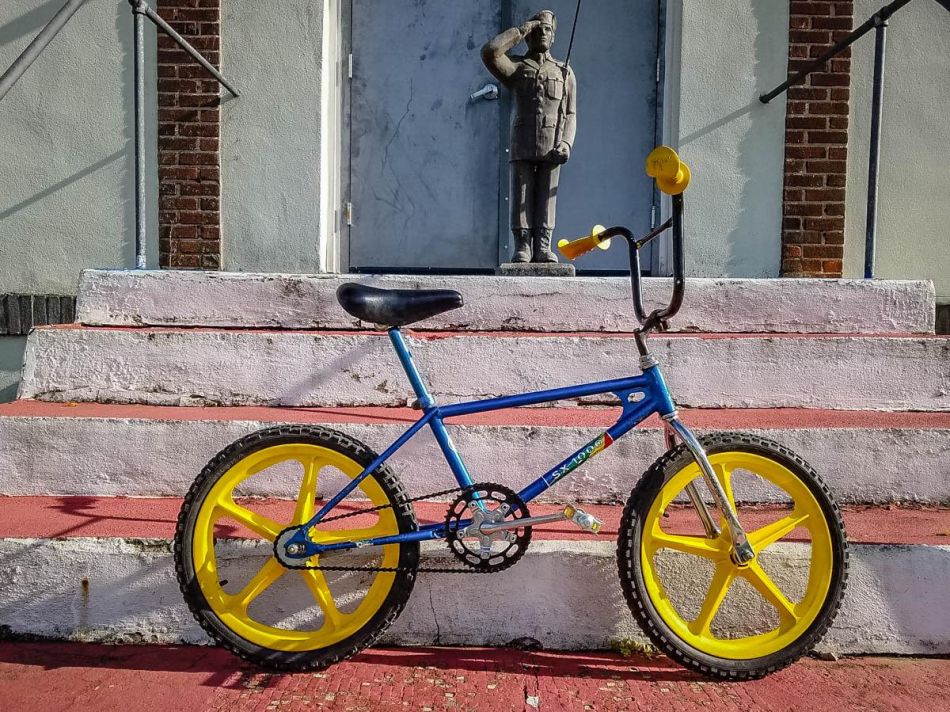 knowledge and stories along to their kids. Some parents may think racing is fun and a healthy activity for the kids, but those kids are losing out on the whole history of the sport. It's up to the collectors and those who have raced or been involved with BMX decades ago to preserve the bikes, components, and stories.
What's your take on companies reproducing bikes in the oldskool style?
Christopher Wesley: To me, a bike has to look like a bike. There are some strange looking BMX and cruiser bikes out there oh, such as those made with carbon fiber that I cannot relate to on any level because it doesn't look like a bike that I grew up with in the '70s and '80s.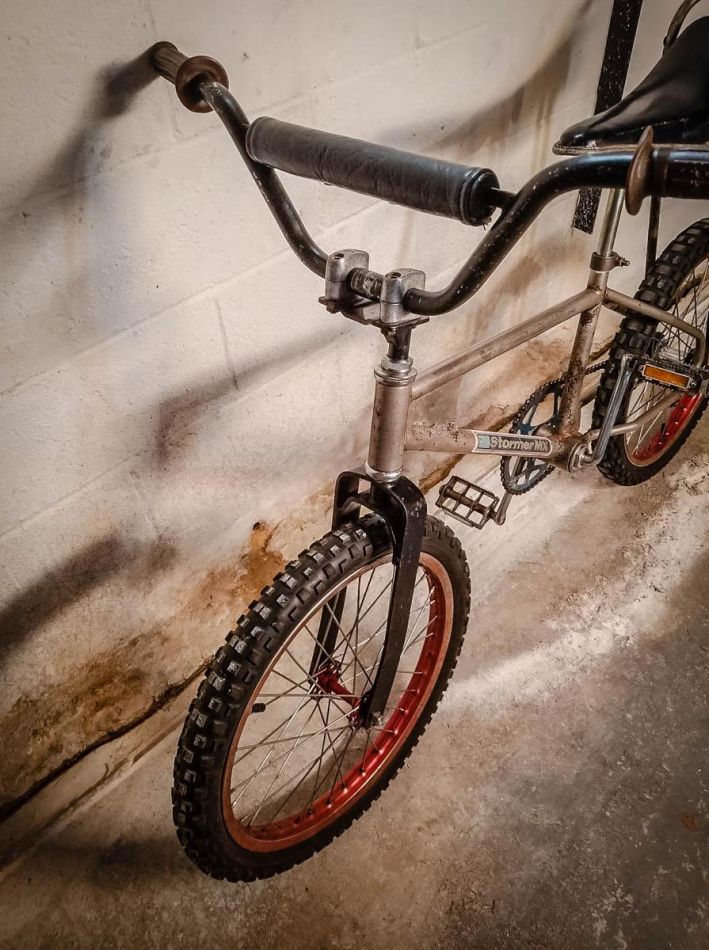 That being said, there is still mass appeal for bikes that are throwbacks to the old school days. As long as they are not built to deceive, I am all for companies building in the old school style.
What's one of your oldest BMX products in your collection?
Christopher Wesley: 1976 CYC Stormer. The frame was badly rusted and I cleaned it up the best I could, but it was still rough. I decided to build it with the premise of I was a young Rider with little income to buy new parts. I wondered what this boy would choose to build a raceable bike. I got a set of 1968 Schwinn Varsity diamond cranks for it, KKT rat traps, a banana seat and sissy bar from a 1966 Huffy muscle bike, KinLin 7B style steel rims. Grabber 2.00 x 2.125 knobbies. A double clamp stem from a '70s Italian moto bike, and 1974 Wald bars and crash pad, (I even have the original receipt from the guy that I bought them from), and Camco dirt bike grips.
When you started riding what bike was the dream bike for you, your Redline?
Christopher Wesley: I kept my Honda MR50 over my grandparents house. There was a lot of woods to ride in and a lot of kids also have motorcycles as well as BMX bikes. My all-time favorite bike was the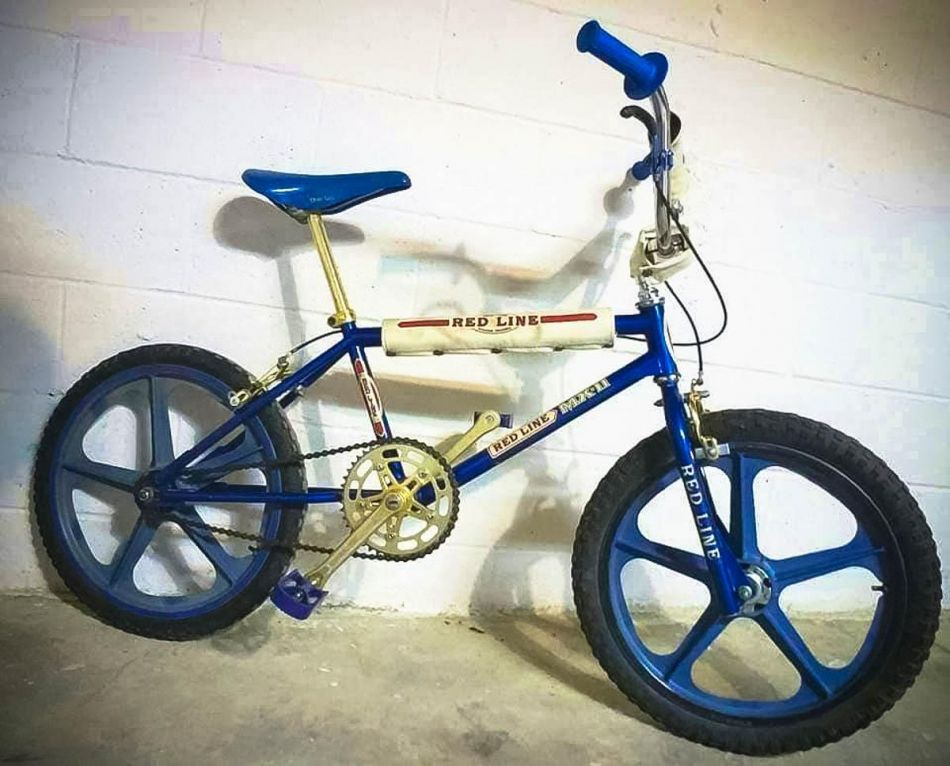 Redline Proline. One of the kids had a ProLine. It was a hospital white frame and forks and all of the components were red.
I had a Scrambler 36/36 back in 1978. Over time, I started replacing the parts that I felt would make it a better bike. It had blue Race Inc bars, Tuf Neck stem, Tuff Wheel Is and Redline forks. It was stolen at a BMX track in Lawrenceville, New Jersey. My dream bike would be that Scrambler back in my hands, but that's not going to happen. Long story short, my Redline is my dream bike because it is a part of my youth and any bike I build doesn't have that connection like the Redline does to me.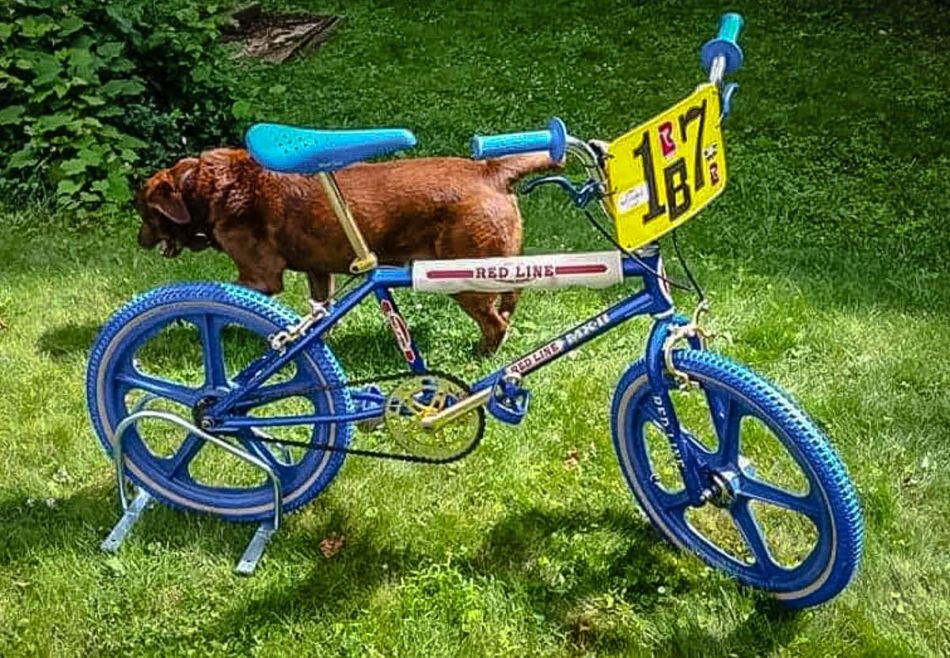 Do you have that bike in your collection today?
Christopher Wesley: Yes. I do. In 1982, I stopped riding bikes all together. I took my '79 Redline MX2 and hung on the basement wall and covered it with a piece of plastic. In 2015, I decided to take it down and clean it up. I bought a set of Thunder Lite pedals for it as well as NOS Oury grips and new NTKK snakebellies. Everything else is as it was before I hung it up.
Name three BMX collectors that you respect?
Christopher Wesley:
1) John Infinger for his old school knowledge, especially MCS
2) Rodney Miles
3) Chris Lemma, Eric the CYC guru, and Peter Rydlewski - my collector friends from New Jersey. I could not mention just one. They help me out with finding parts that I need and were the first guys that I met at the bike shows.
Do you have decent mechanical skills?
Christopher Wesley: My bike building skills are okay. The only thing that I don't know how to do is lace and true rims. I suppose that's why I am a fan of mags.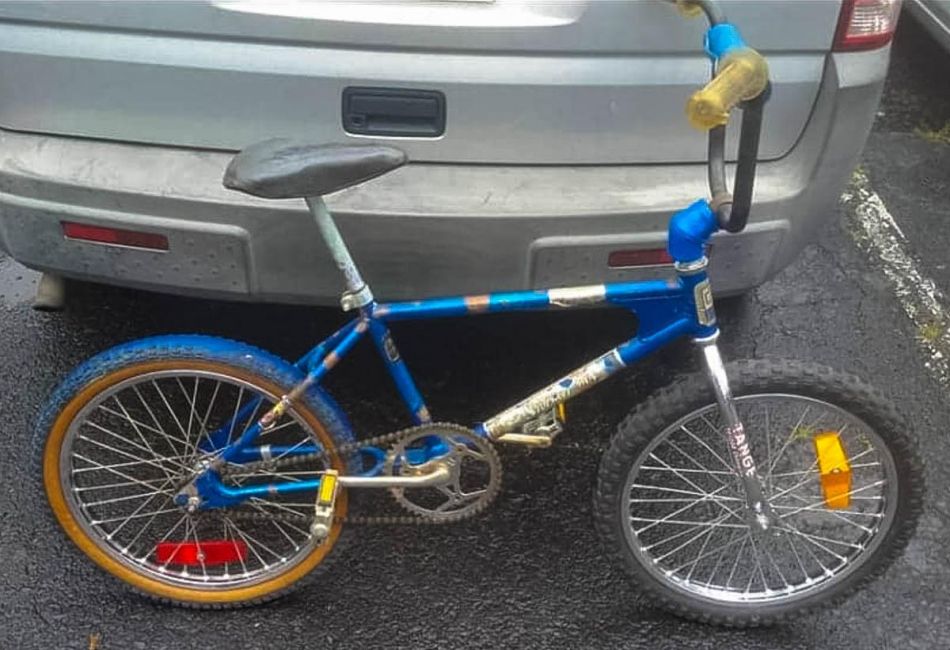 What products are a great help when you find an old rusty historical piece of shit bike that needs to shine again?
Christopher Wesley: I enjoy restoring bikes to a point. I have a set of rules that I enforce upon myself regarding what to restore and how far to go. I will remove the rust from a frame using a citric acid powder bath oor oil and 0000 steel wool. The best thing to do is start out with dish soap and water, toothbrush and a sponge and see where that gets me. I'm not a fan of repainting frames or putting repop stickers on a bike, even if the stickers are missing or half there. If they are off totally, they stay off. Honest wear remains on my builds. I like vintage bikes to look like they have been somewhere. I don't want to erase the history of where they have been.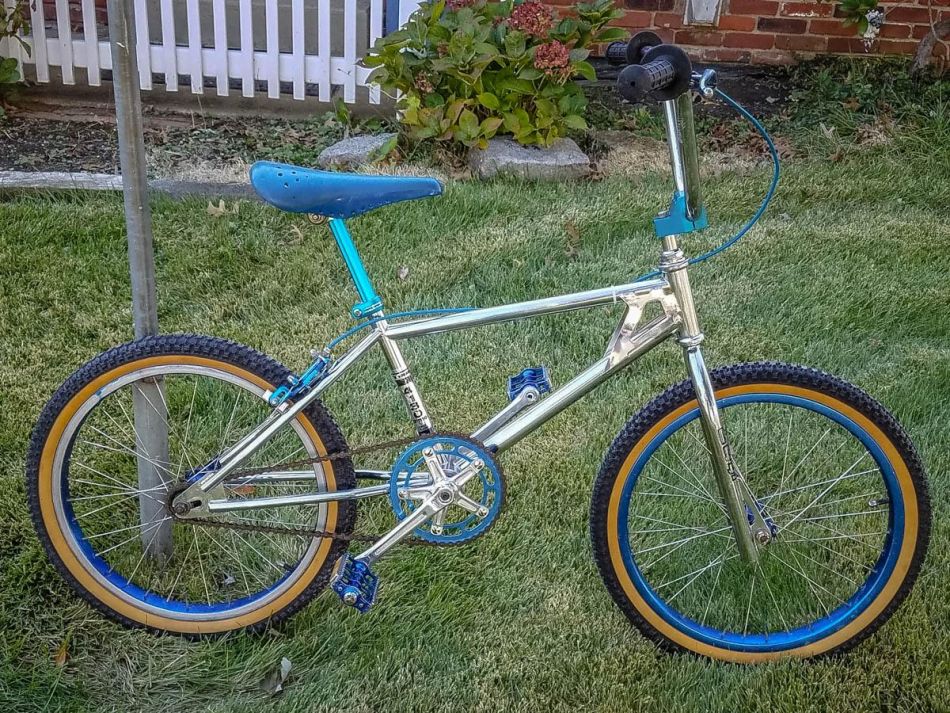 How often do you look on eBay/Craigslist/BMX Museum to shop for old BMX stuff?
Christopher Wesley: I look every day. I have all the parts I need for 4 complete builds, but I continue browsing. It is a rare occasion where I come across something that I absolutely need or maybe it's weird and I will keep it for it a future build.
What's the most ridiculous amount you have paid for a bike part that you needed to own?
Christopher Wesley: I paid $500 for a set of Dale MX-60 mags 3 years ago. They are going on a Two Wheelers Stroker project. That frame has to get repainted because the previous owner stripped it.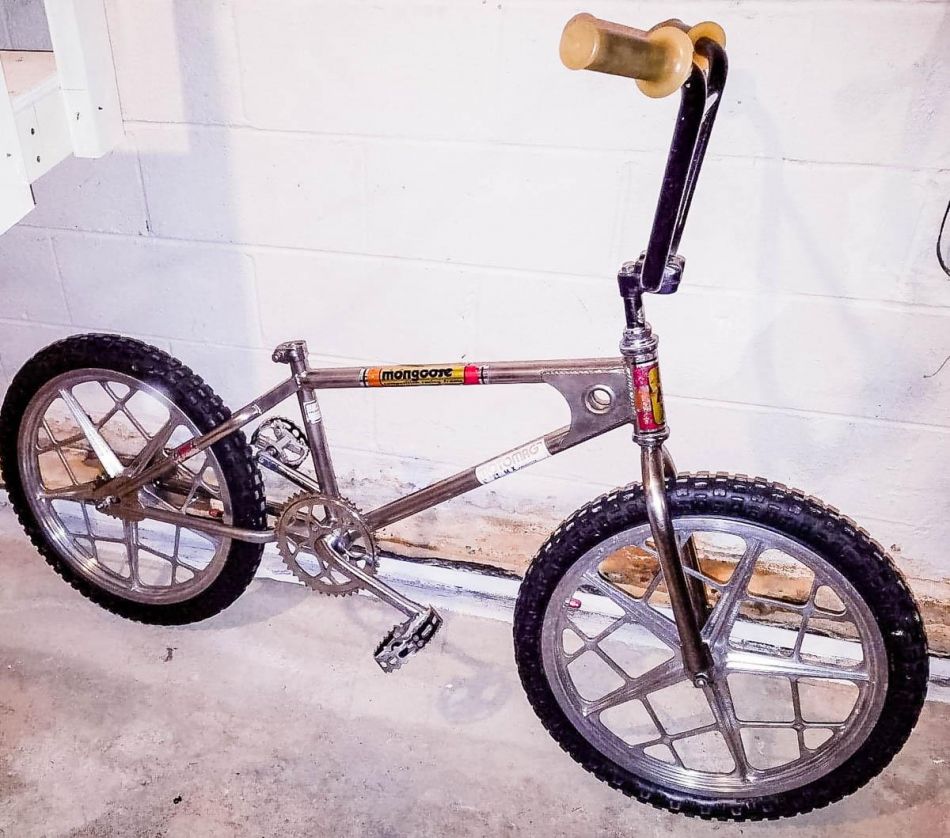 Do you have a man-cave where your bikes are displayed?
Christopher Wesley: I do not unfortunately.
Do you always have room for "one more bike"?
Christopher Wesley: I tell myself no, but then somehow a frame appears and the next thing you know I'm building another bike.
What's a bike (part) you have been looking for but haven't been able to locate?
Christopher Wesley: I don't have any grail parts. Since I do not stick to builds that are right out of a catalog, my options are always open. My rule is to use components that are one or two years younger than the manufacturing date of the frame or three years older.
Where can people reach you when they have that part available?
Christopher Wesley: Facebook. Thank you so much for the interview, Bart. Remember, odd bikes need love too.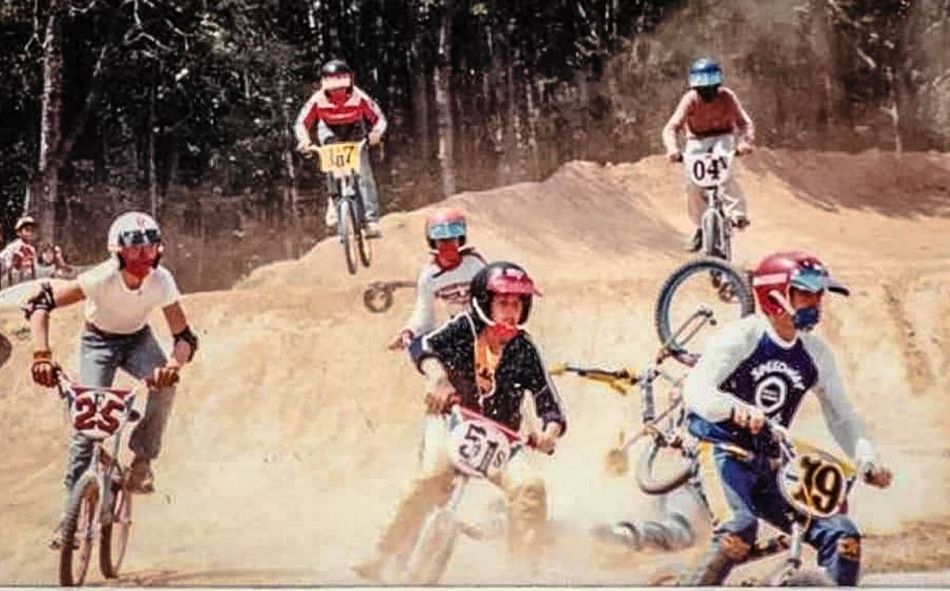 Previous Episodes on FATBMX:
Episode 1: Christophe Detandt (BEL)
Episode 2: James White (GBR)
Episode 3: JT Freestyle (USA)
Episode 4: Ben Murphy (IRL)
Episode 5: Rainer Schadowski (GER)
Episode 6: GAry Sansom (USA)
Episode 7: Michael Gamstetter (USA)
Episode 8: Grant Stone (GBR)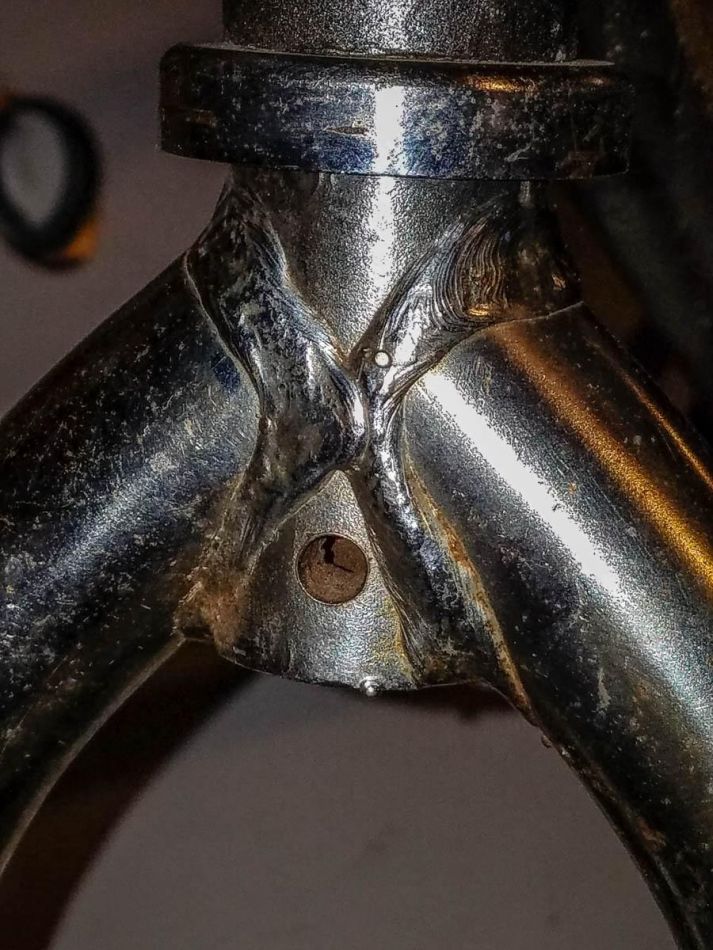 Episode 9: Steve Blackey (USA)
Episode 10: Shannon Gillette (USA)
Episode 11: Woody Itson (USA)
Episode 12: Oliver Kienzle (GER)
Episode 13: Kelly Swanson (USA)
Episode 14: Pat A Lar (GBR)
Episode 15: Billy Mills (GBR)
Episode 16: Steve Brothers (USA)
Episode 17: Aykut Hilmi (GBR)
Episode 18: Alex Leech (GBR)
Episode 19: Mike Janssen (NED)
Episode 20: Brian Gutierrez (USA)
Episode 21: Chad Powers (USA)
Episode 22: Alessandro Barbero (ITA)
Episode 23: Chris Daly (GBR)
Episode 24: Ian MacArthur (GBR)
Episode 25: Steve Strong (GBR)
Episode 26: Stephen Joseph (GBR)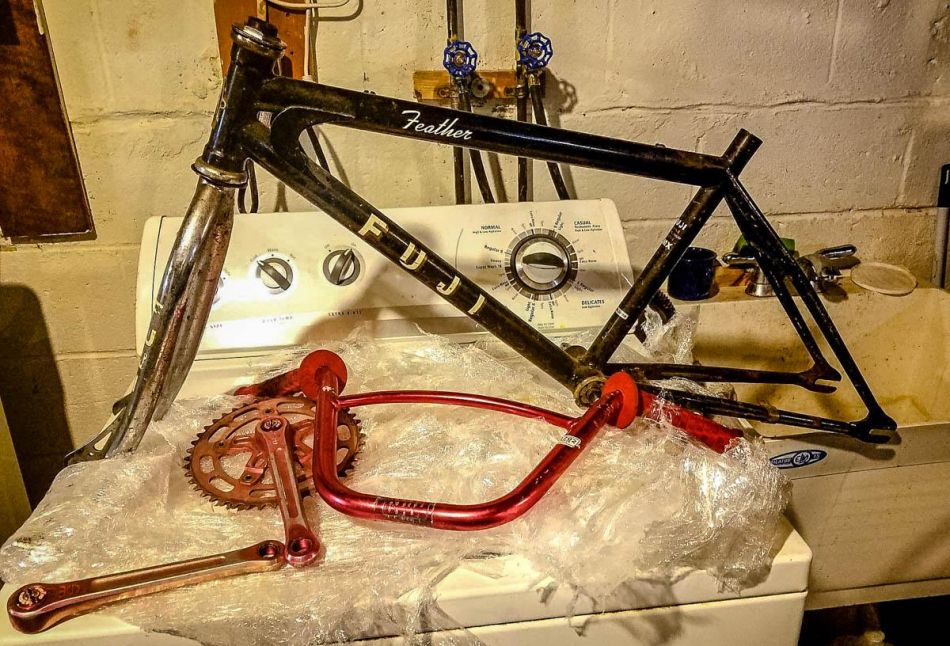 Episode 27: Paul de Jong (NED)
Episode 28: Jon Western (GBR)
Episode 29: William "LaRock" LaRoque (USA)
Episode 30: Johan Janssens (BEL)
Episode 31: Darren Chan (USA)
Episode 32: Frank Lukas (GER)
Episode 33: Jason Teraoka (USA)
Episode 34: Shad Johnson (USA)
Episode 35: PJ McKenna (USA)
Episode 36: Henry Sarria (USA)
Episode 37: Jonathan Sherwood (SAF)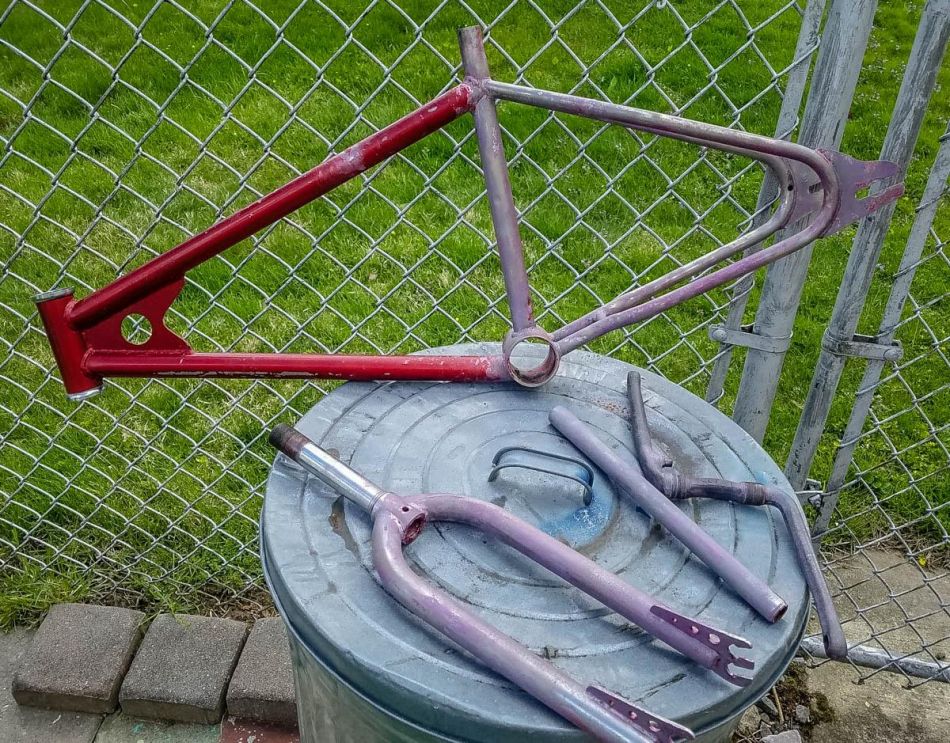 Episode 38: Trevor Henry (GBR)
Episode 39: Daniel Purcell (GBR)
Episode 40: Mark McCorkle (USA)
Episode 41: Tom Sustarich (USA)
Episode 42: Adam Cox (USA)
Episode 43: Perry Wills (USA)
Episode 44: John Buultjens (SCO)
Episode 45: Jay Eley (GBR)
Episode 46: Alvin Mullins (USA)
Episode 47: Scott Barrette (USA)
Episode 48: Ashley Little (GBR)
Episode 49: Bill Batchelor (USA)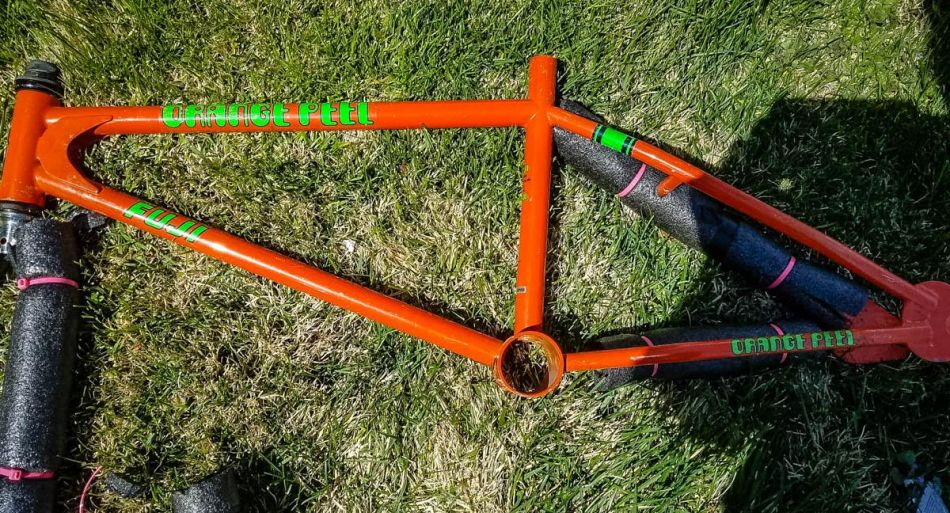 Episode 50: Steve Firestein (USA)
Episode 51: Jon Hoffman (USA)
Episode 52: Peter Ashby (AUS)
Episode 53: Patrick Freitas (USA)
Episode 54: Mel Stoutsenberger (USA)
Episode 55: Martin Primentel (AUS)
Episode 56: Chino (USA)
Episode 57: Ely D. Thomas (USA)
Episode 58: Mickael Clerté (FRA)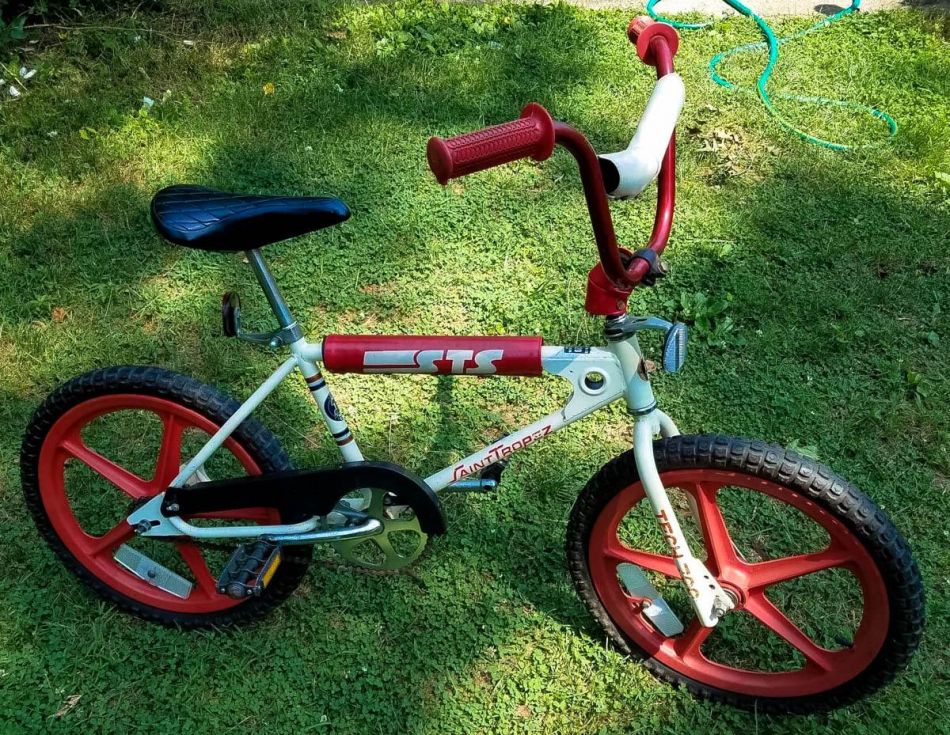 Episode 59: Toby Henderson (USA)
Episode 60: Eddy King (USA)
Episode 61: Byron Friday (USA)
Episode 62: Lionel Eden (USA)
Episode 63: Donnie Platt (USA)
Episode 64: Brad Nash (USA)
Episode 65: Mohamad Al Amin (MAL)