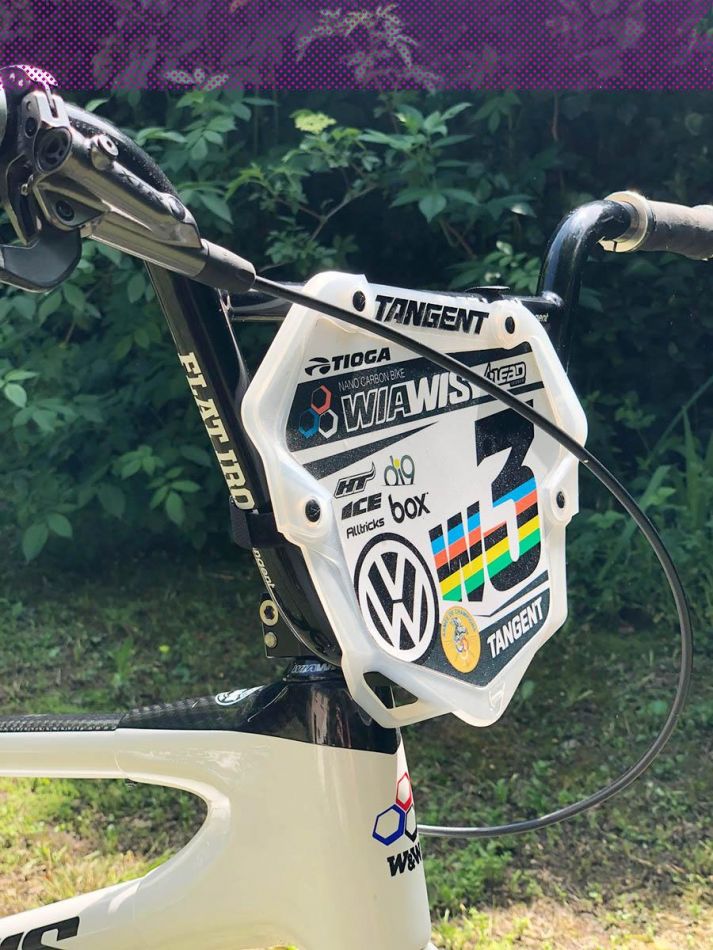 Sylvain André: It's not a color we see often. So I gave it a go.

Did you forget to cut the top of your forks or do you still need to do that?
Sylvain André: Your sister loves to sit on it. Please keep this as it is I'm laughing my ass off myself.

With a sharp disc on one side and chain tensioners sticking out on the other side, is that a method to prevent others to run into you from the back?
Sylvain André: Size and length does matter.

What is the geometry and length of your race frame?
Sylvain André: XXXL 22 top tube. The rest is pretty standard no crazy Graf stuff.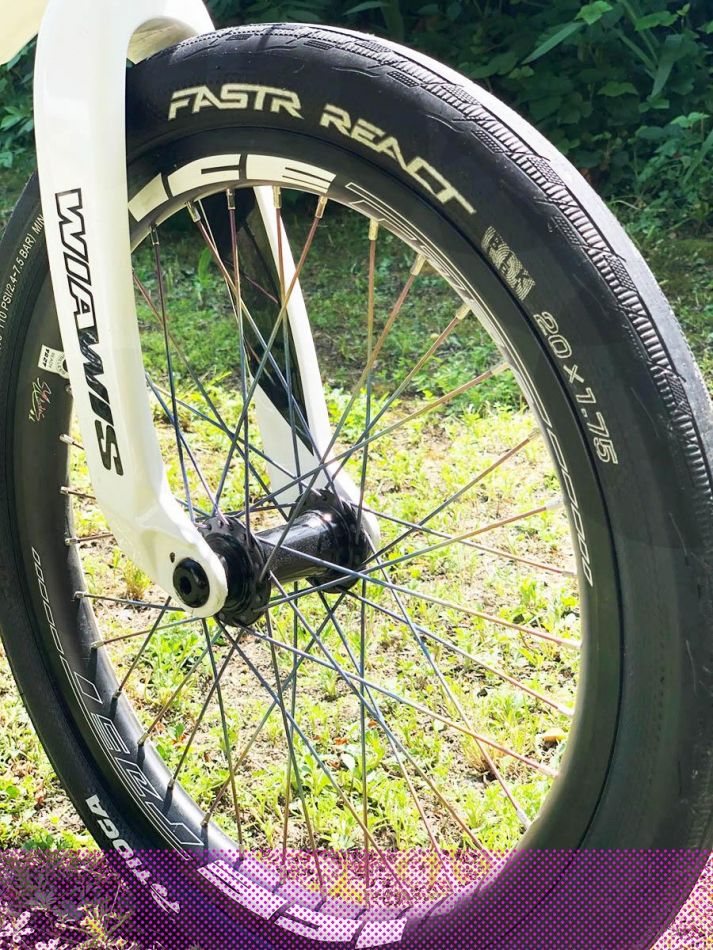 Do your tires really make you faster?
Sylvain André: I tried to take them off. I did save weight but the grip wasn't optimal. But to be honest I like the combo with the carbon wheels it makes it really stiff in the turns.

Are you picky about how much your bike weighs?
Sylvain André: No. I just know it weights 8.8657839 Grams

Do you like bike maintenance including the cleaning?
Sylvain André: Yes, a lot. Nowadays it's more Louise maintenance but I like to go in the garage, stay there, fixing stuff etc. Really relaxing

How do you like disc brakes?
Sylvain André: As much as I like Nutella. The braking itself is better and it's consistent in any weather. Plus you do have to clean / change your cable after a dirty session. AND, your rear wheel stays black!

What's a bike part you change on the regular?
Sylvain André: Tyres. Pretty much every (big) race-week.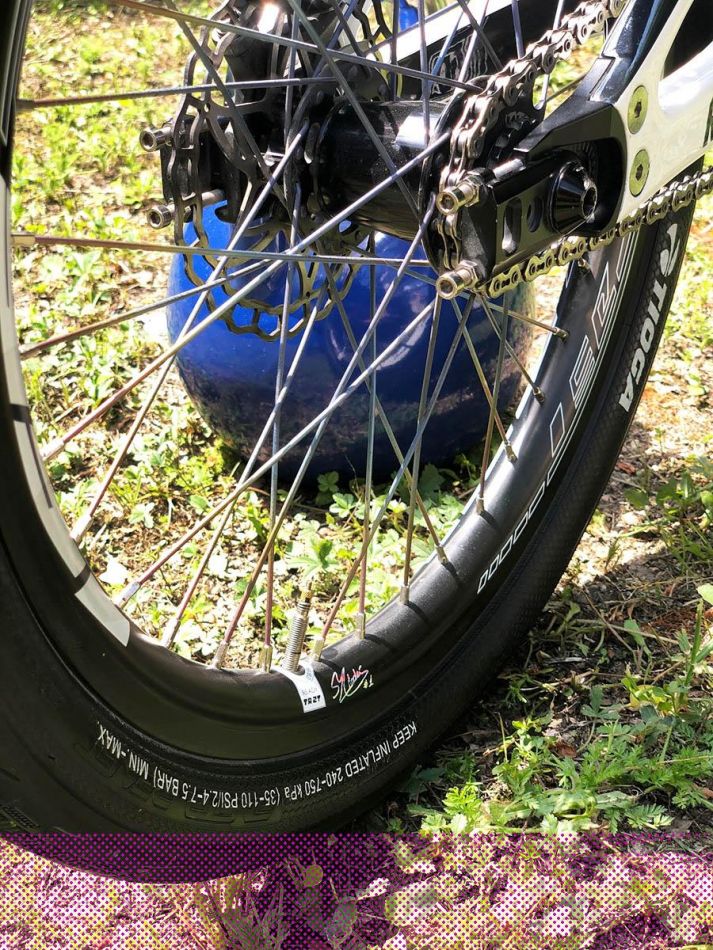 You've got five minutes to put your bike in the bag to fly to the next race. Could you do it?
Sylvain André: No. I like to take my time

Please take us through your parts list:

Frame - WIAWIS Rokon XXXL
Fork - WIAIWS
Bars - TANGENT SA Signature
Grips - Tangent
Stem - Tangent top Load 53
Headset - Wiawis Carbon
Brake lever - XTR
Brake - XTR
Cranks - BOX
Pedals - HT T1-SX
Sprocket - TANGENT or Rennen
BB - Praxxis

Chain - KMC k1SL
Seat - PLASTIC TANGENT
Seatpost - TANGENT
Seatpost clamp - TANGENT PURPLE
Front hub - ICE FAST
Rear hub - ICE FAST
Front rim - ICE Fast SA Signature
Rear rim - Same
Spokes - Titanium crucial BMX
Tires - TIOGA BLK Fastr React
Tubes - Ice fast
Chain tensioners - Wiawis

Number plate - Tangent Ventril 3 D

Weight - 8,865783559 kg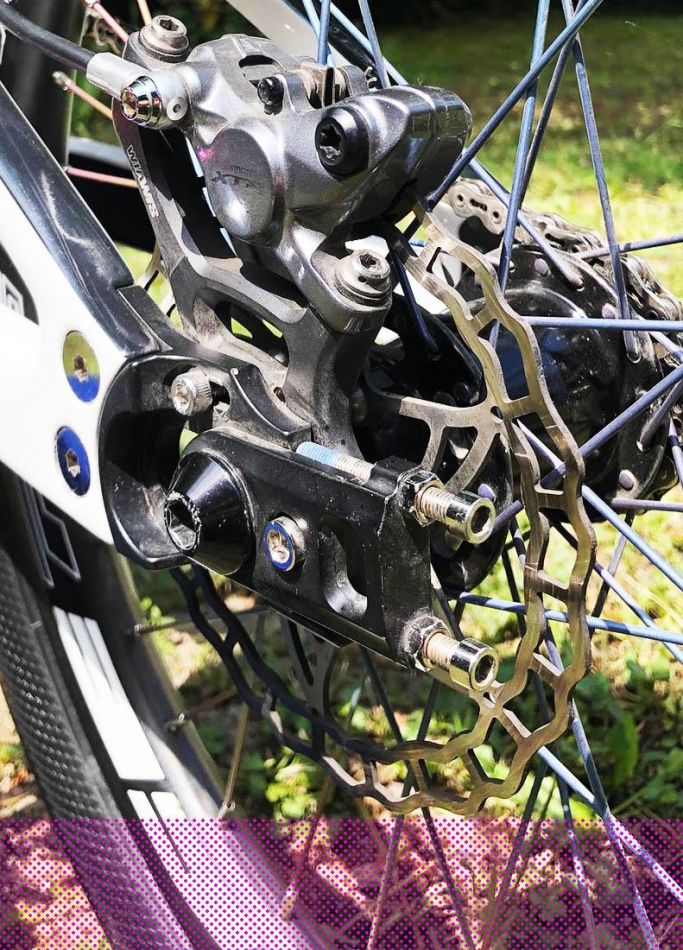 Pics by Sylvain André