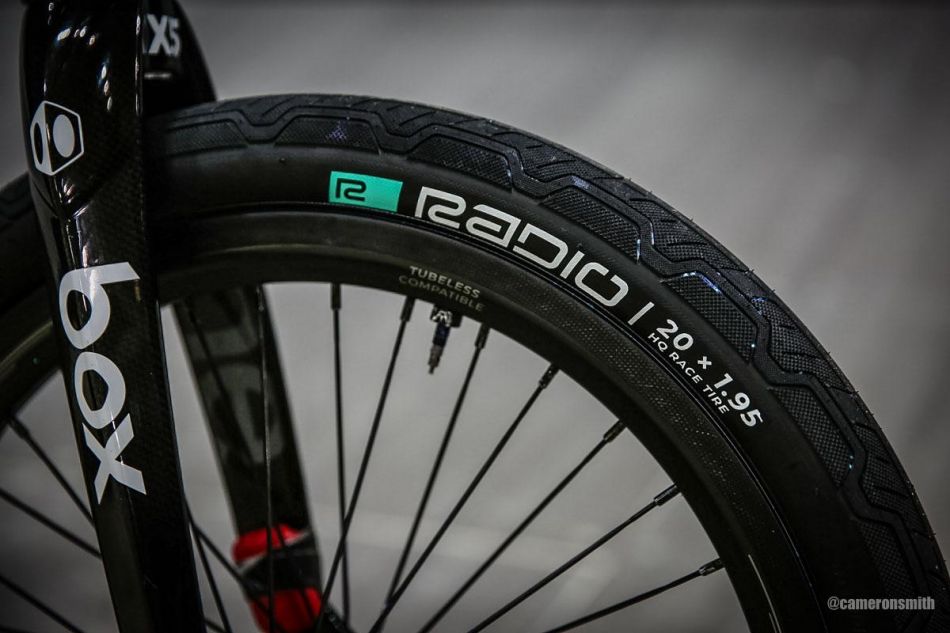 Kyle Evans: Can't remember all the specs as it's been a little while since I thought about it as I've been comfortable on my ride and not needed to change anything. Top tube's 22.5 if that interests you.
Do you experiment much sizes of your frame, stem, bars to find the right set-up?
Kyle Evans: Of course, I think every rider has their optimal set up so finding what's going to aid their performance and comfortability when on the bike is crucial. I pretty much spent all of 2019 swapping frames, bars, cranks, tyres and gears until I was completely happy with how my bike felt. It took a lot of trial and error but now I really feel at one with my bike and set up.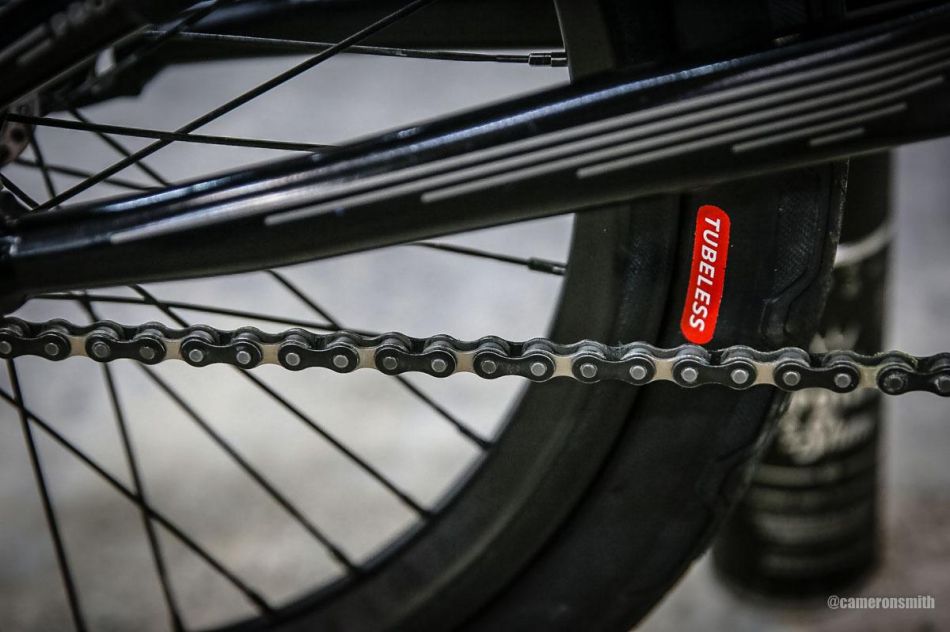 Do you have something customized to make your bike more personal and perfect for you?
Kyle Evans: It wouldn't be my bike if it didn't have at least one part custom.
Handle bars from Renthal are my own geometry and size. The pedals are standard XTR shell but different internals. Custom Reynolds chain which were developed for the athletes at British Cycling. My Phaze stem made by Pure Bicycle company was custom made for me.. it's a 67mm so if you feel like you need the extra space on the front end then hit up Richard Townsend and he will get one order and machined out for you.
How do you like the stealth color of your frame and the parts?
Kyle Evans: I ain't one to usually have a stealthy bike. I normally try to do something other people on the start line don't have or thought of. But I've had a lot of love for the stealthy low rider so maybe I'll keep it this way for a while. Or until I at least get bored of how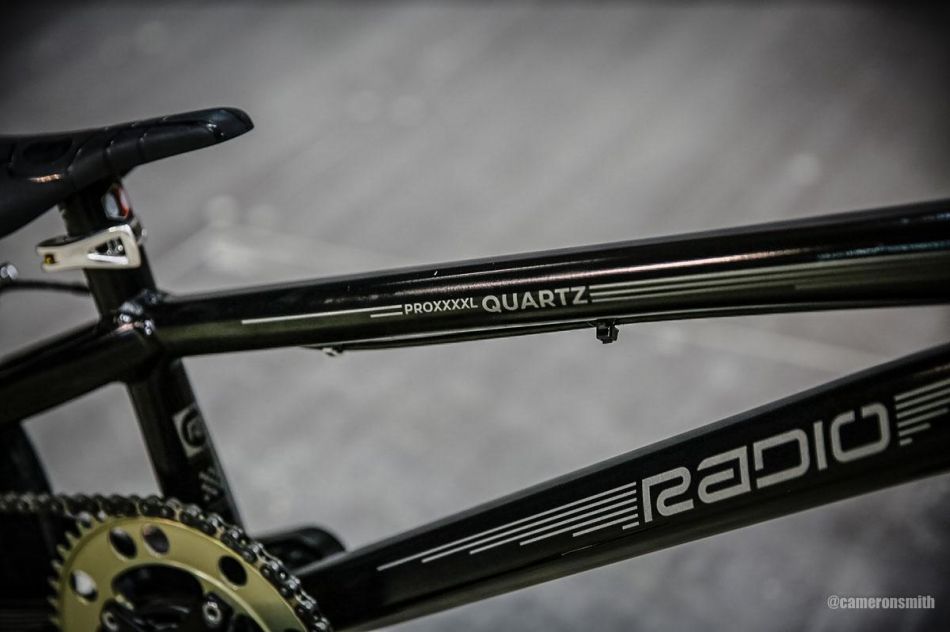 it looks
Please take us through your parts list:
Frame - Radio Quartz XXXXL
Fork - BOX X5
Bars - Renthal
Grips - Burgtec
Stem - Phaze 211 stem
Brake lever - Box
Brake - Box
Cranks - Box
Pedals - Shimano XTR
Sprocket - Renthal
BB - Box
Seat - Box
Seatpost - Box
Seatpost clamp - Box
Front hub - Chris King
Rear hub - Chris King
Front rim - Radio solar tubeless rim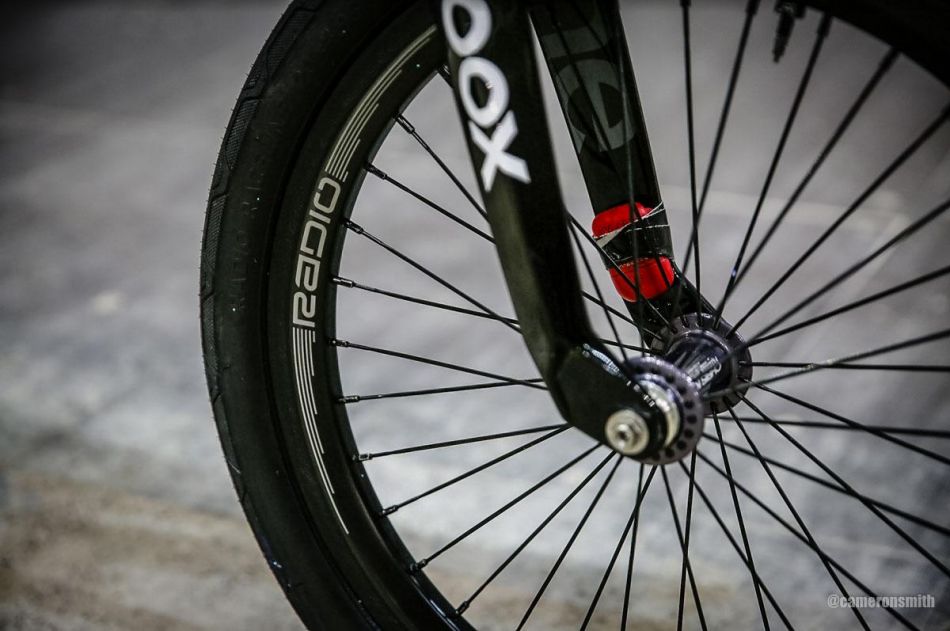 Rear rim - Radio solar tubeless rim
Spokes - Custom Flat bladed
Tires - 1.95 Radio tubeless
Tubes - I run tubeless
Chain tensioners - currently standard Radio ones but working on a custom set to compliment my Radio Quartz
Weight - no idea but it's light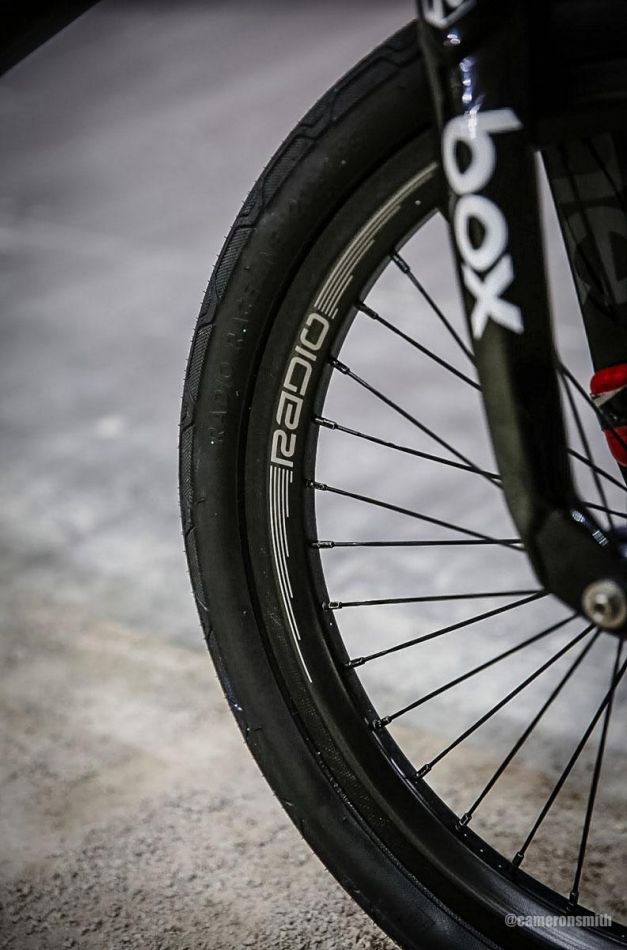 Thanks to: Thanks to everyone who makes this ride possible for me to compete on.