Rebecca Petch: I ride a pro size frame with a top tube length of 20.5"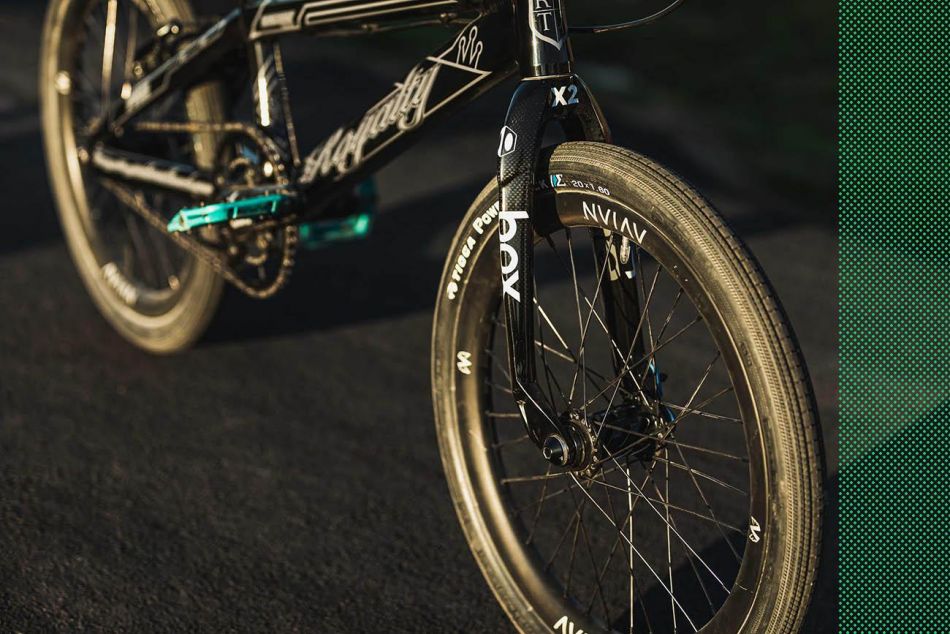 Do you always run the same gearing?
Rebecca Petch: Majority of the time yes. During training phases I change a bit though.
Do you think you're missing out by not riding a carbon frame?
Rebecca Petch: I don't believe so. I love my Royalty frame. It's nice and stiff and has never given me any problems.
Do you experiment much with sizes of your frame, stem, bars to find the right set-up?
Rebecca Petch: When I first went to Royalty I went down a size in frame and loved it. I haven't really experimented with my components as much as I would like.
Do you have something customized to make your bike more personal and perfect for you?

Rebecca Petch: No I don't
Carbon forks, cranks, rims. Does weight matter much to you?
Rebecca Petch: I'm not too phased about the weight. I've just ran Box Carbon forks for a long time so just continued with what I trusted. After tacoing my alloy wheel in Argentina a few years back I just decided to give carbon a go then as I needed to buy new ones anyway so it was a good excuse to try carbon. My carbon cranks, I was in need of some and at the time Raceface were the only ones I could get my hands on and I love them.
Usual tire pressure?
Rebecca Petch: 90-100psi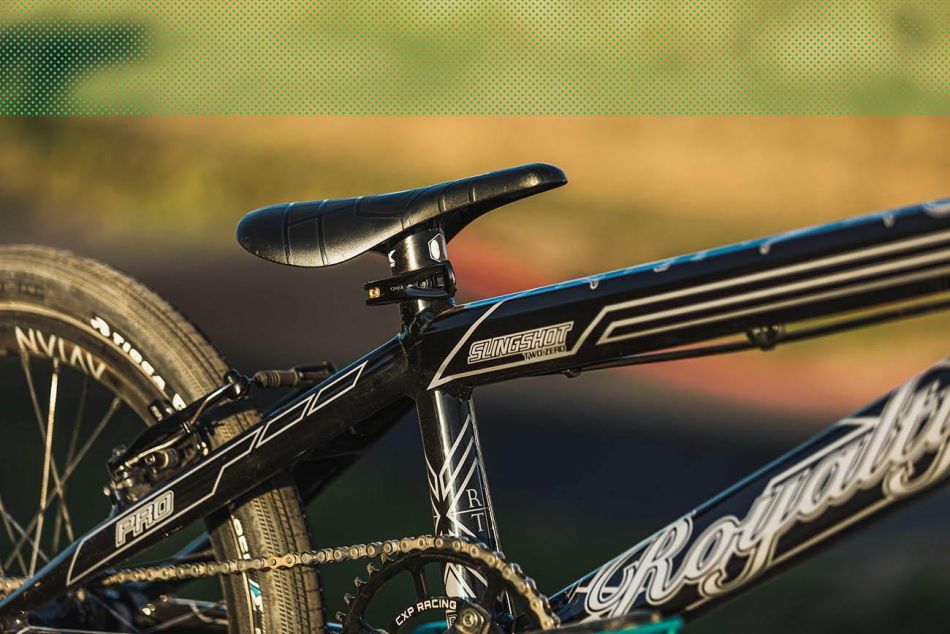 How's racing for Royalty?
Rebecca Petch: It's awesome, I've been riding Royalty for 4 years now and I love how my frame feels and looks. Yvan is awesome to deal with and his support is always appreciated!!
Please take us through your parts list:

Frame - Royalty BMX
Fork - Box
Bars - Box
Grips - Box
Stem - Box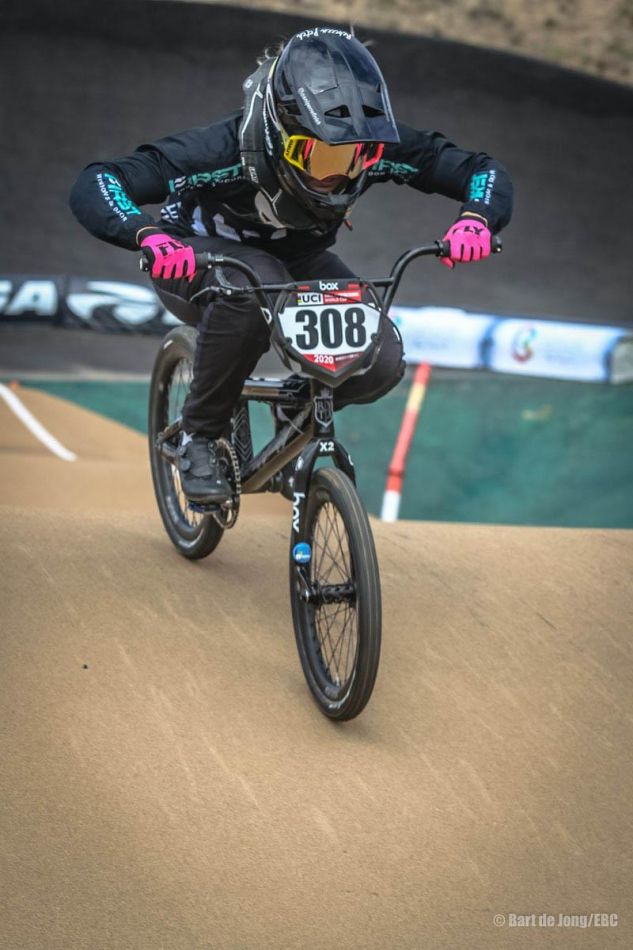 Headset - Box
Brake lever - Box
Brake - Box
Cranks - Raceface
Pedals - HT
Sprocket – CXP racing
BB - Raceface
Chain – SRAM
Seat - Box
Seatpost - Box
Seatpost clamp - Box
Front hub - Onyx
Rear hub - Onyx
Front rim - Avian
Rear rim - Avian
Spokes – Not sure...
Tires - Tioga
Tubes – Usually whatever the bike shops have
Chain tensioners – Royalty –built in
Weight - 8.4 kg
Thanks to: Schick Civil Construction, Mc Fall Fuel, Affco –The Adastra Foundation, Royalty BMX, CXP Racing, No Logo, ilabb.


Photos by Dan Griffiths
Action shot: Bart de Jong