little girlie?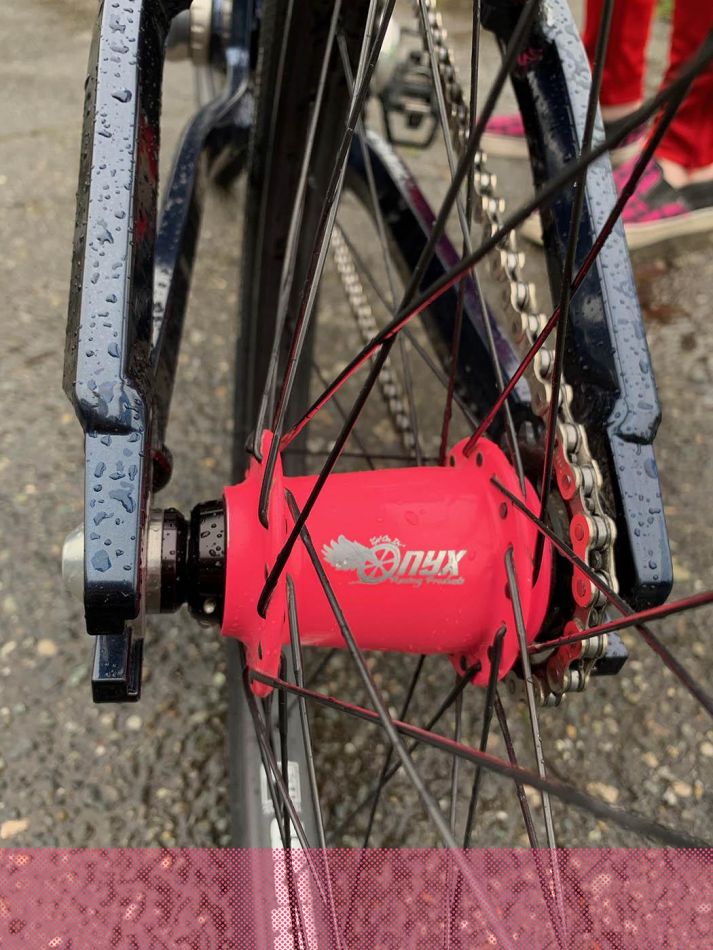 Drew Mechielsen: Well, aside from the BMX racer side of me, I am a huge girly girl. The pink grips started when on a whim I decided I needed something girly on the yellow frame I used to ride, then Renny (Yess team owner) surprised me with pink hubs one year and I've stuck with it ever since. I just love having that cute touch in an otherwise not so girly sport.
Have you ever tried the Yess bike with the belt drive?
Drew Mechielsen: I have taken it for a spin before. It feels really smooth to pedal, it's crazy. Though for me personally, when racing, I love the feel of a real chain.
What is the geometry and length of your frame. Do you know?
Drew Mechielsen: Pro front end with an XL back end…I don't know the exact lengths.
Do you always run the same gearing?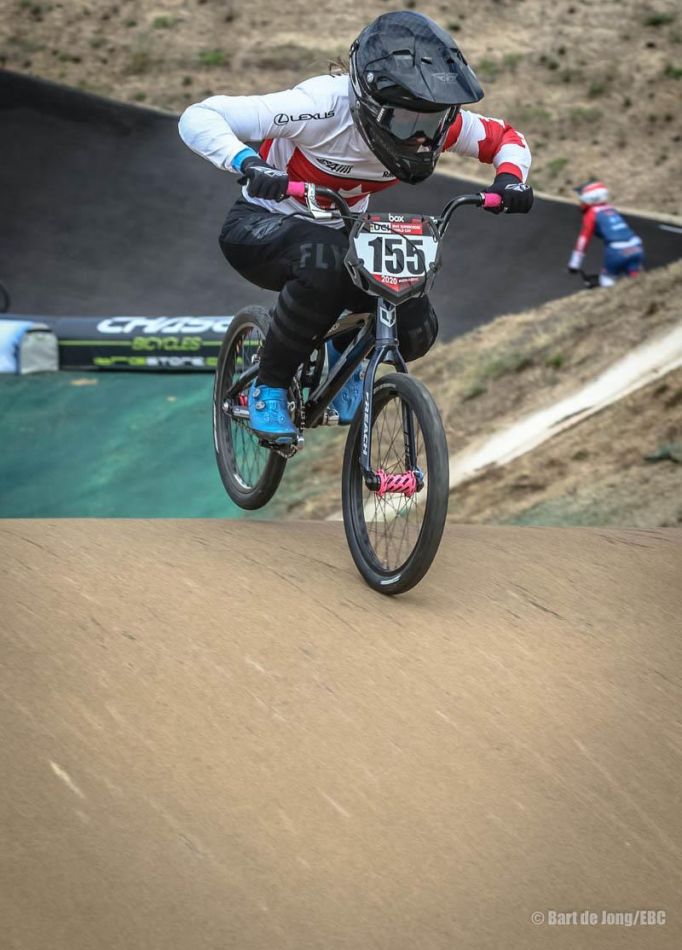 Drew Mechielsen: Almost always. I've experimented with a few other gears here and there. I've changed it a few times in the past year, but lately I've been on the same gearing.
Do you think you're missing out by not riding a carbon frame?
Drew Mechielsen: I honestly haven't given it much thought. I've been on the same frame for years and I love how it feels.
Do you experiment much with sizes of your frame, stem, bars to find the right set-up?
Drew Mechielsen: If it were up to me I would never change any of this. Adam on the other hand loves to experiment with these things (despite my complaining). So, not if I can help it but it does happen, especially the bars.
Usual tire pressure?
Drew Mechielsen: 90
Do you have something customized to make your bike more personal and perfect for you?
Drew Mechielsen: My frame is custom! As mentioned already, I ride a pro size front end with a pro XL back end.
Do you have a spare bike in case you need it?
Drew Mechielsen: Yes, but it never travels with me. I refer to it as my rain bike for the inevitable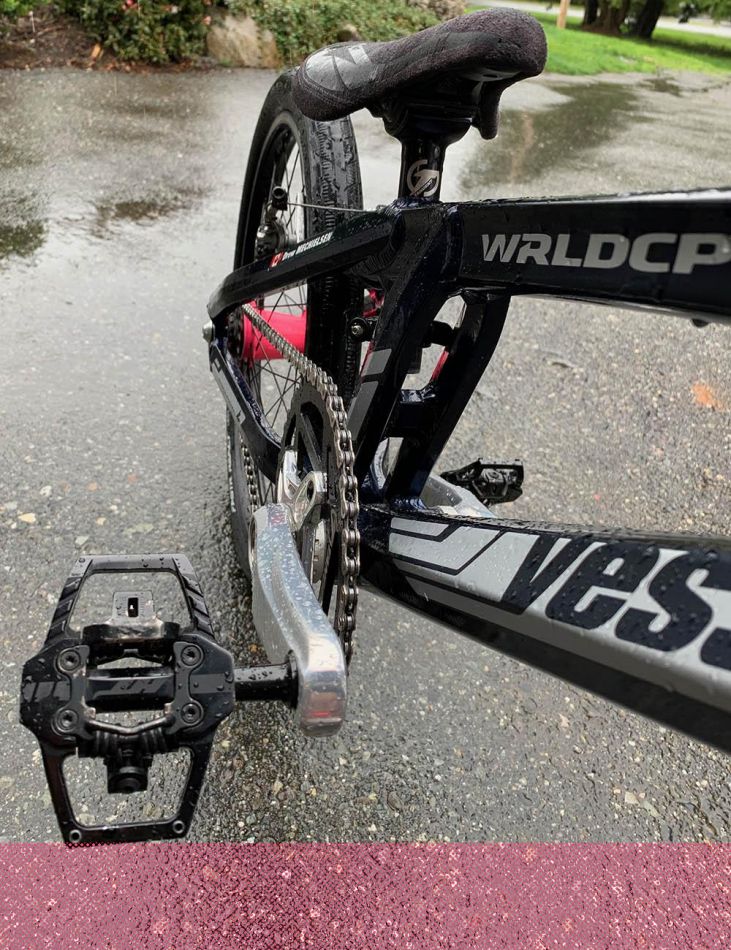 Vancouver rainy sessions.
Please take us through your parts list:
Frame - Yess BMX World Cup
Fork - Yess Reach
Bars - Tangent T.I.D.
Grips - O.D.I. lock ons
Stem - Tangent
Headset - FSA
Brake lever - Shimano DXR
Brake - Shimano
Cranks - Shimano DXR
Pedals - HT T1 SX
Sprocket - Tangent
BB - Shimano
Chain - SRAM
Seat - Tangent
Seatpost - Tangent
Seatpost clamp - Yess

Front hub - Onyx
Rear hub - Onyx
Front rim - Alienation Malice
Rear rim - Alienation Malice
Spokes - Sapim
Tires - Tioga
Tubes - Whatever is in the Ogio bag in the pit
Chain tensioners - Built into the frame
Number plate - Tangent ventril 3D
Weight - 19.4lbs
Thanks to: Yess BMX, Tangent, Shimano, HT components, Alienation