background and the 338 represents 2 legends. Jason Lawrence '08 SX champ and Zach Osborne '17 SX Champ.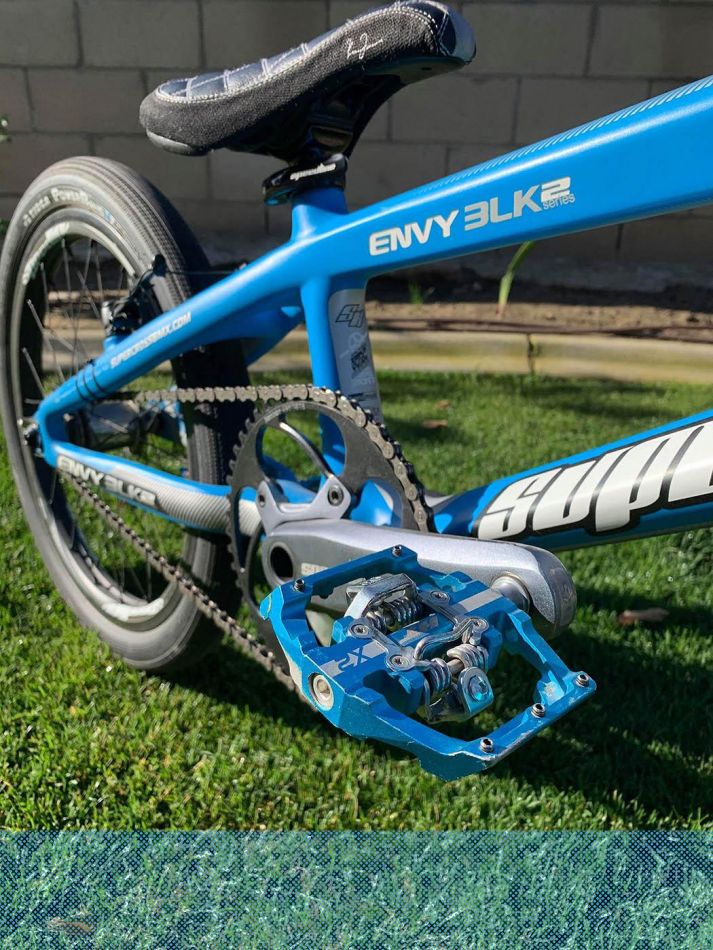 Who's helping out getting the parts together for the bike?
Kamren Larsen: Bill at Supercross pretty much hooks me up with everything I ride except for the hubs! He's a huge help. I buy anything else I need.

What is the geometry and length of your race frame?
Kamren Larsen: I believe the TT is a 21.25"

Do you like the blue one better than the neon green one?
Kamren Larsen: Personally I think the neon pops out a bit more. Blue is my favorite color though, so I'm going with the Blue!
Do you have a second bike set-up as a back-up?
Kamren Larsen: Yes, I have the HI-Viz as a backup, and an envy rs7 as a sprint set up.
Are you picky about how much your bike weighs?
Kamren Larsen: Partially yes, I geek out on wheel weight and other parts, but I don't run Titanium parts or anything extensive.

Do you like bike maintenance including the cleaning?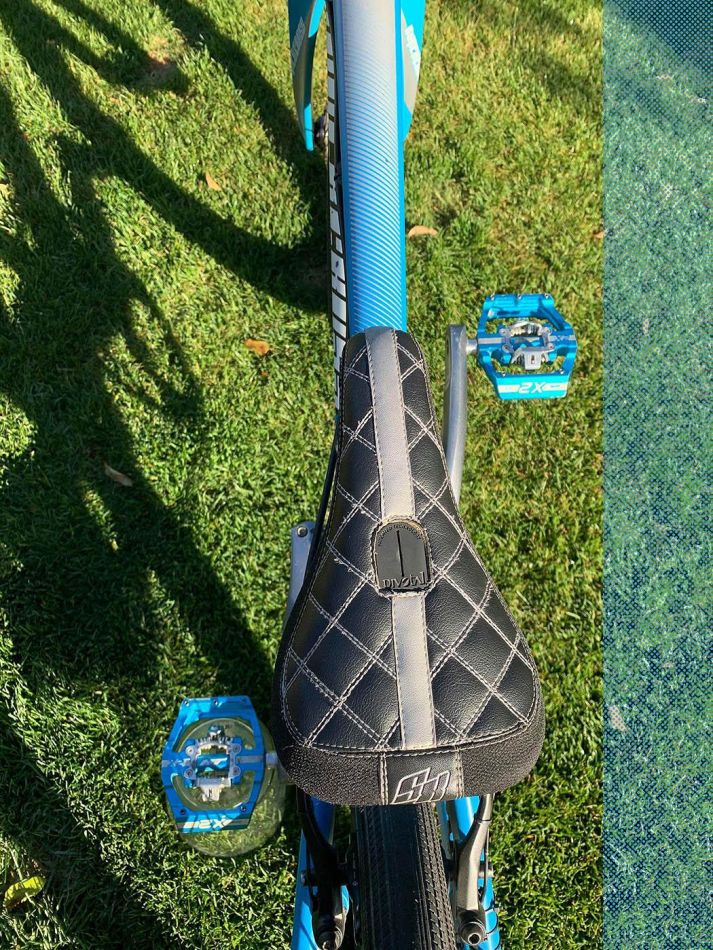 Kamren Larsen: Yes, I love it, I'm the OG of over cleaning and dialing in my bike, just ask Jared Garcia.
What bike part do you change the most?
Kamren Larsen: Hmm, tough one. I'd say it's close between my brake pads and Gearing. I'm very picky with how my brakes feel!

Please take us through your parts list:

Frame - Supercross ENVY BLK 2
Fork - Supercross
Bars - Supercross Flatline
Grips - A'ME 3
Stem - Speedline Topload
Headset - Speedline
Brake lever - DXR
Brake - DXR
Cranks - Speedline 175
Pedals - HT SX 2
Sprocket - Tangent 49T
BB - Speedline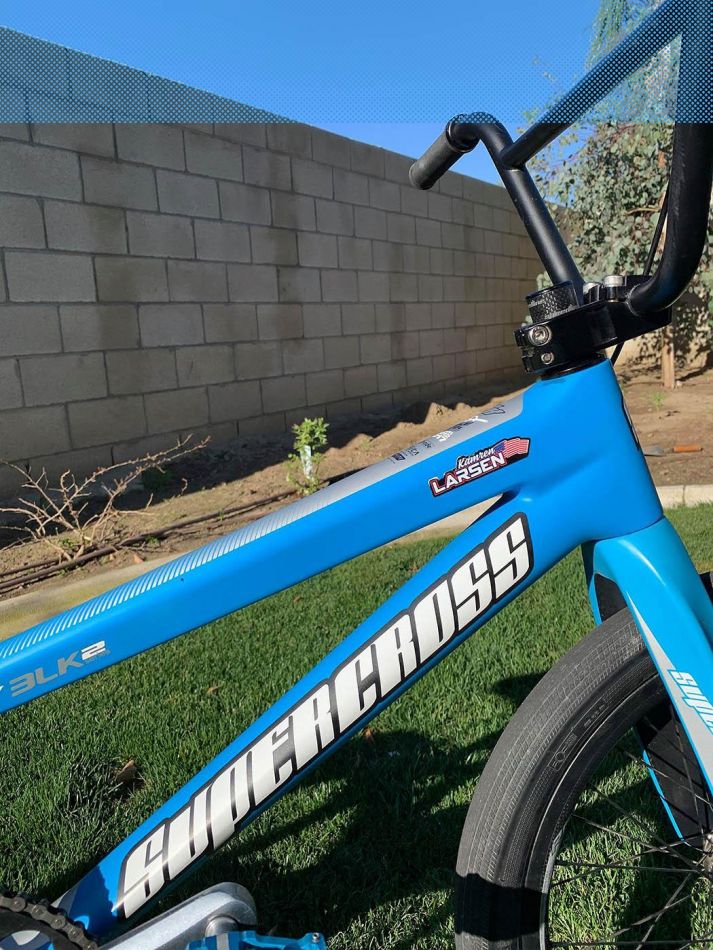 Chain - SRAM
Seat - Kam Larsen Signature
Seatpost - Supercross 27.2
Seatpost clamp - Speedline
Front hub - Onyx Pro 20mm
Rear hub - Onyx SS Ultra
Front rim - Speedline Carbon
Rear rim - Speedline Carbon
Spokes - DT Aero Comp Blade spoke
Tires - Tioga Powerband
Tubes - Tubolito
Chain tensioners - Speedline 15mm
Number plate - Speedline

Weight - n/a

Thanks to: Supercross BMX, Speedline Parts, HT components, Tioga Tires, Fly Racing, A'ME Grips