How do you like the feel and look of your bike. Can you pick the colour of your frame?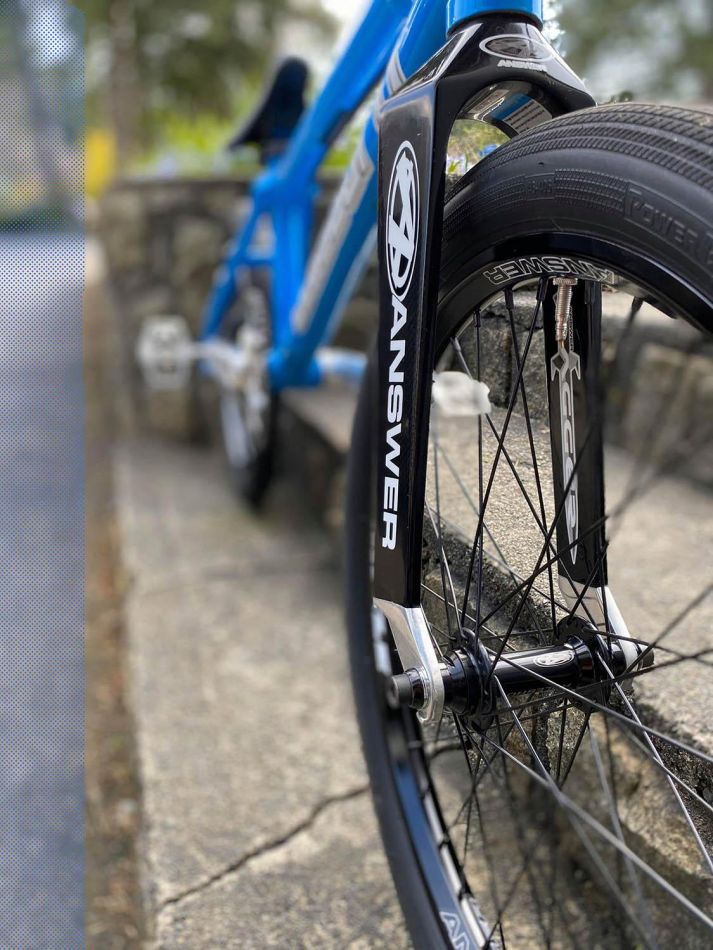 James Palmer: I'm a big fan of how clean and simple the design of the Clayborn frame is. Bikes now a days are so light and so stiff that geometry is most important to me. And yes, I'm very lucky that I get to choose the colours of my frames! Maybe a signature colourway one day?
You notice a failure on your bike that you cannot fix 5 minutes before you need to head to the starting hill, who's bike are you going to borrow?
James Palmer: Well, if Tory was still racing I would definitely say his because our setup was very similar. But since he's retired now, I'll go with Romain's bike… as long as I can pick lane 8; I need some room to shift and get his big gear rolling haha.
What is the geometry and length of your race frame?
James Palmer: Long and low is how I would describe it… 22 inch top tube and 15.5 inch chainstay.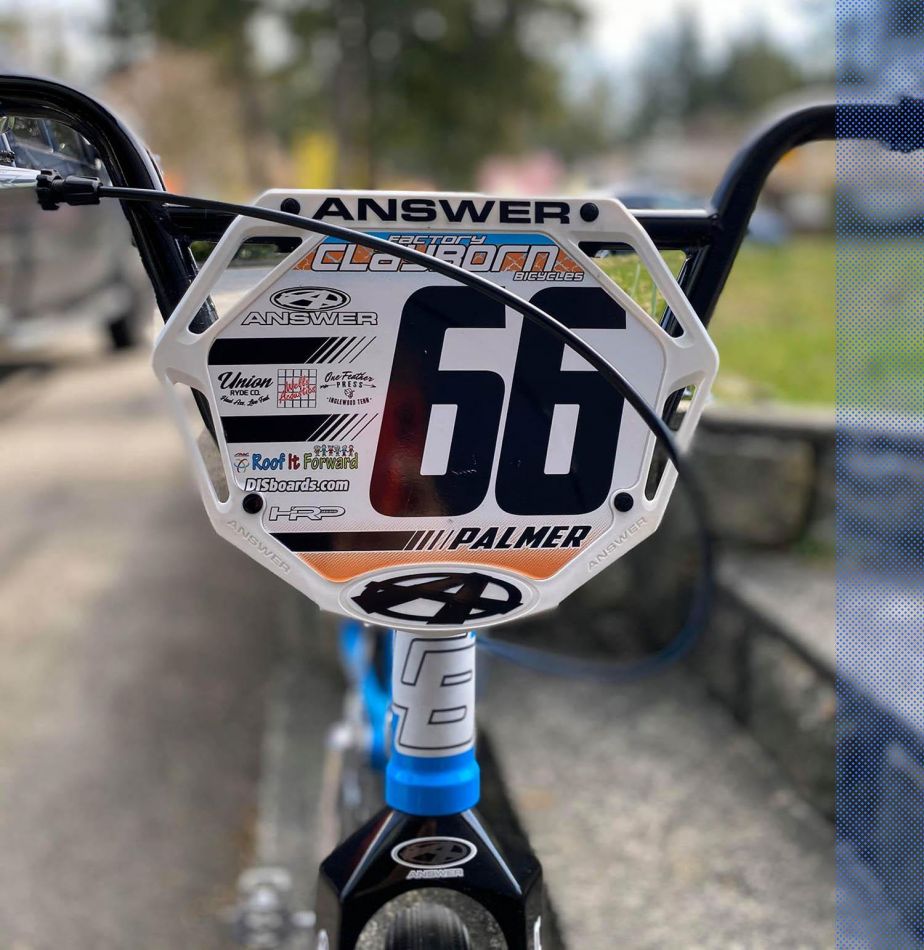 Any Carbon products on your bike?
James Palmer: Heck ya, Answer Dagger Carbon Forks baby! Oh and Answer Carbon Pivotal post and headset spacers!
How quick can you change a tube (front wheel)?
James Palmer: About as fast as a Formula 1 pit stop
Do you like bike maintenance?
James Palmer: Big time! But I do wish I had a mechanic to clean and maintain my bike for me like the moto guys do because it rains so much in Vancouver, I often have one bike setup to ride in the rain that stays muddy and doesn't get as much love as the race steed.
What's a bike part you change on the regular?
James Palmer: Chain is what I change the most. Which then normally turns into changing the entire drive train (chain, chainring, and cog).
Who's bike is always looking on point?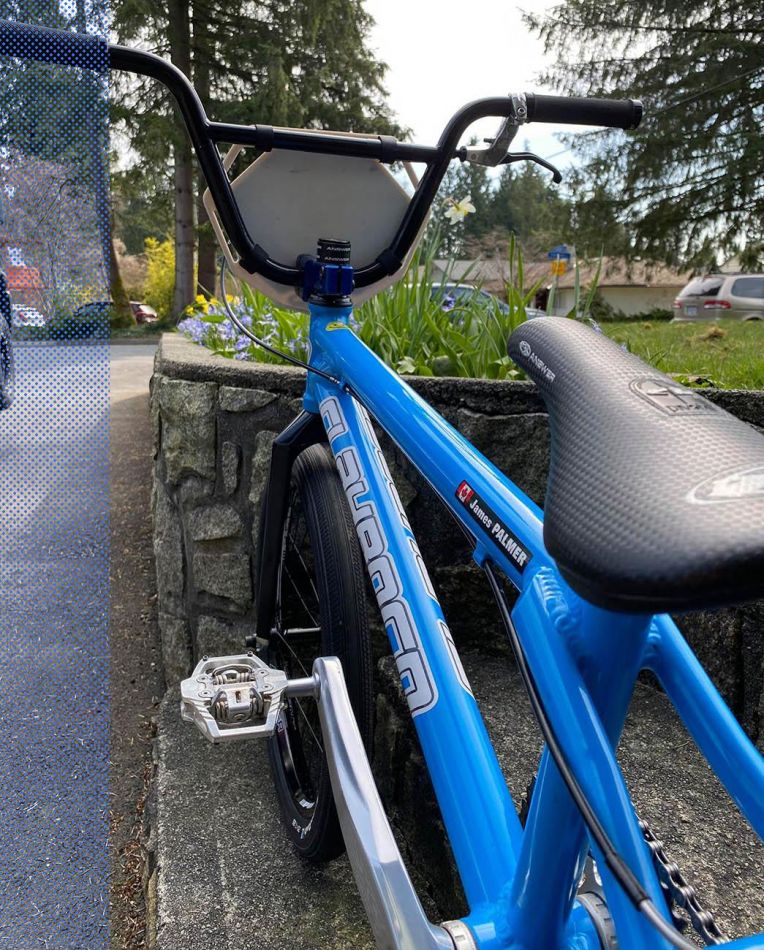 James Palmer: I know my Canadian teammate Alex Tougas always has his bike dialed in. If there is anyone who appreciates a clean bike as much as me, it's Alex.
Please take us through your parts list:
Frame – Clayborn XXL
Fork – Answer Dagger Carbon Forks
Bars – Tangent Flatiron
Grips – Answer BMX Knurly Grip
Stem – Tangent Frontload
Headset – Answer Integrated
Brake lever – Shimano DXR
Brake – Shimano DXR
Cranks – Shimano DXR
Pedals – HT SX
Sprocket – Rennen
BB – Answer Ceramic BB
Chain – Answer BMX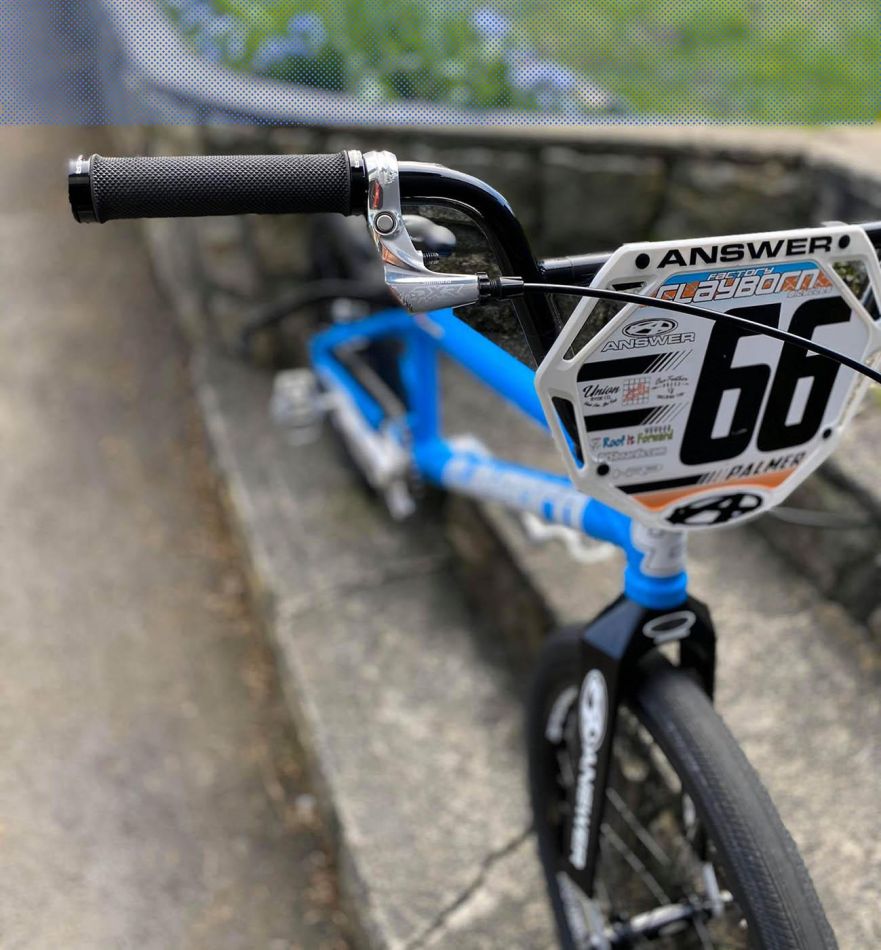 Seat – Answer Pro Pivotal seat
Seatpost – Answer Carbon Pivotal
Seatpost clamp – Answer quick release
Front hub – Answer Holeshot Pro
Rear hub – Answer Holeshot Pro
Front rim – Answer Pinnacle Pro
Rear rim – Answer Pinnacle Pro
Spokes – Answer
Chain tensioners – Answer Pro Chain Tensioners
Number plate – Answer 3D Plate
Weight – 19 pounds
Thanks to: Answer BMX, Clayborn Bicycles, John Sawyer, Blake Sawyer, and the rest of the Answer BMX family working behind the scenes… OH and everyone around the world supporting Coffee Chatter!