project.
Are you using the same bike when you go out dirt jumping or ride the skatepark?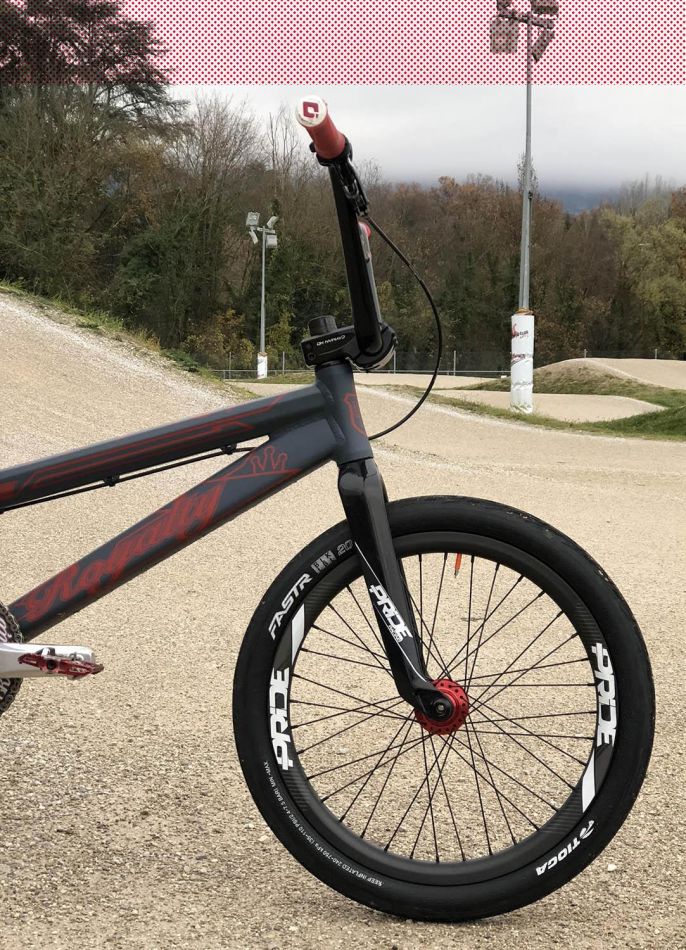 Renaud Blanc: No, I have an S&M ATF.. carbon parts are not the best to ride street haha.
What is the geometry and length of your race frame?
Renaud Blanc: It's a Pro XXL but I have no idea of the geometry..when it feels good you don't need to know ;)
Any Carbon products on your bike?
Renaud Blanc: Yes I'm riding with a Carbon fork and carbon rims
How often do you get a new frame?
Renaud Blanc: I use about 3 frames a year
Do you like bike maintenance including the cleaning?
Renaud Blanc: I always sucked at taking care of my bike but I'm getting better
How do you like disc brakes?
Renaud Blanc: Forever V-brake!
What's a bike part you change on the regular?
Renaud Blanc: My pedals, I use 3-4 pairs a year. And my fork 2-3 a year.
Please take us through your parts list:
Frame - Royalty bmx Slingshot 2.0
Fork - Pride Racing Slik
Bars - Pride Racing ( launching soon )
Grips - ODI
Stem - Pride Racing Cayman
Headset - Pride racing
Brake lever - Shimano
Brake - Shimano
Cranks - Shimano DXR
Pedals - HT sx1
Sprocket - Pride Racing
Seat - Royalty bmx
Seatpost - Pride racing
Seatpost clamp - Pride racing
Front hub - Pride racing control pro
Rear hub - Pride racing control pro
Front rim - Pride racing gravity carbon
Rear rim - Pride racing gravity carbon
Tires - Tioga Powerblock
Tubes - tubolito
Chain tensioners - Royalty bmx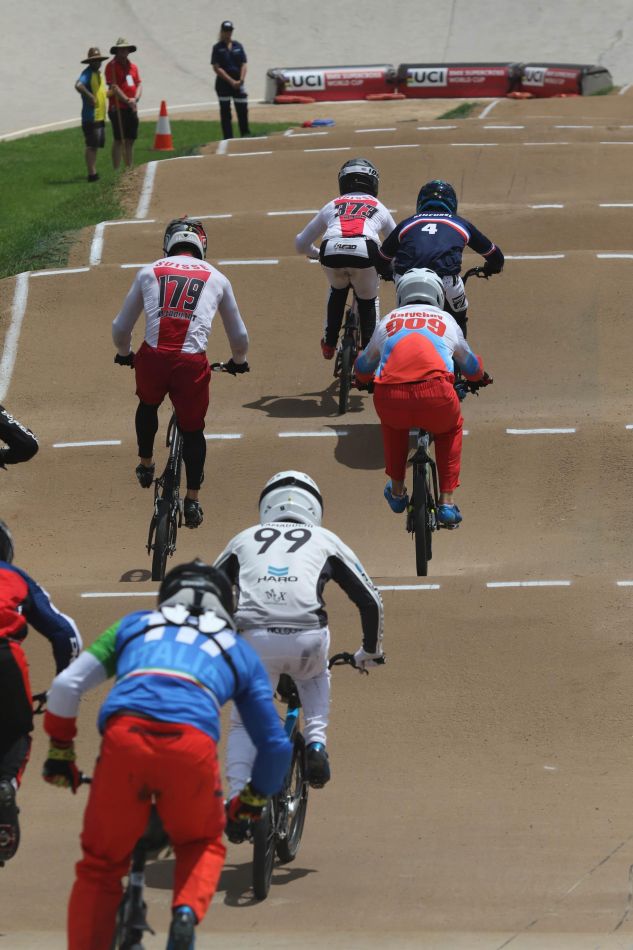 Number plate - Box
Weight - 8.00kg
Thanks to: Bart for the passion! Royalty BMX, Pride racing to make my bike the best!