Do you experiment much with geometry/size of your frame, stem, bars?
Niek Kimmann: I've done that in the past. I found something that works for me now, so I pretty much keep it the same all the time. My frame was custom made for me in 2015. After I liked it more people started to ride it, and nowadays the xxxxl is available for everyone!

Do you have something customized to make your bike more personal and perfect for you?

Niek Kimmann: 
No custom parts at the moment. Everything I'm riding with is available in most BMX shops.

Did you get to pick the colour of your frame and the parts?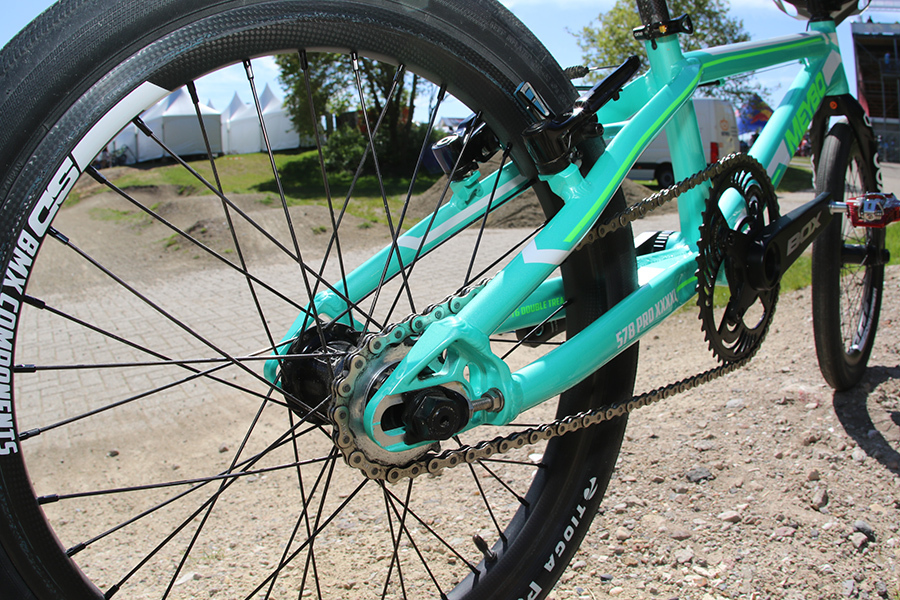 Niek Kimmann: I'm riding for the National Team, so I'm riding with the colors of the team.

Please take us through your parts list:


Frame – Meybo holeshot pro XXXXL
Fork – Box One X5
Bars – Box One Triple Taper
Grips – Box/ODI
Stem – Box One
Headset - Box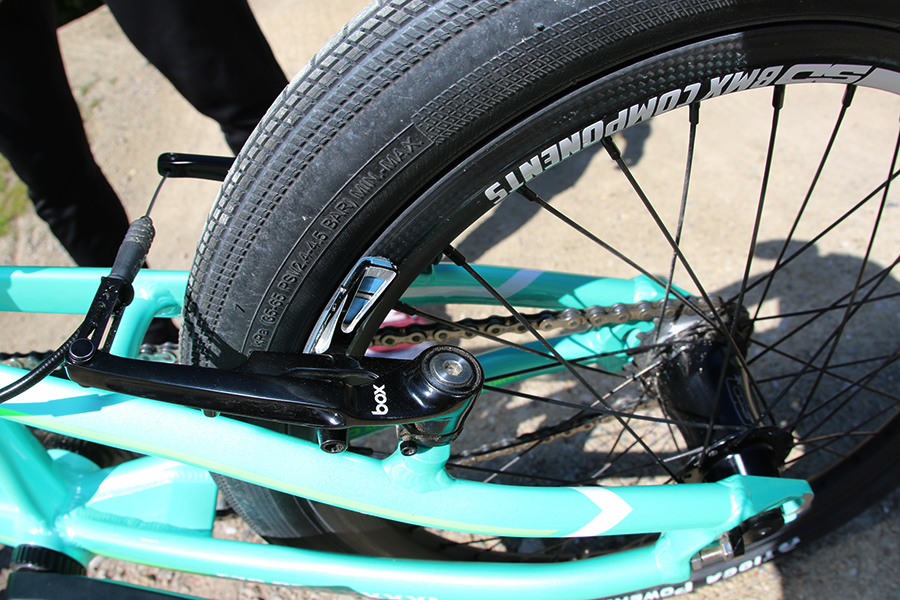 Brake lever – Box Hex Lab Carbon
Brake – Box Two V-Brake

Cranks – Box One M35 Crankset
Pedals - HT
Sprocket - 
BB – Michram – Box-
Seat - Box
Seatpost - Box
Seatpost clamp - Box
Front hub – Box 20-Mil Hollow Hub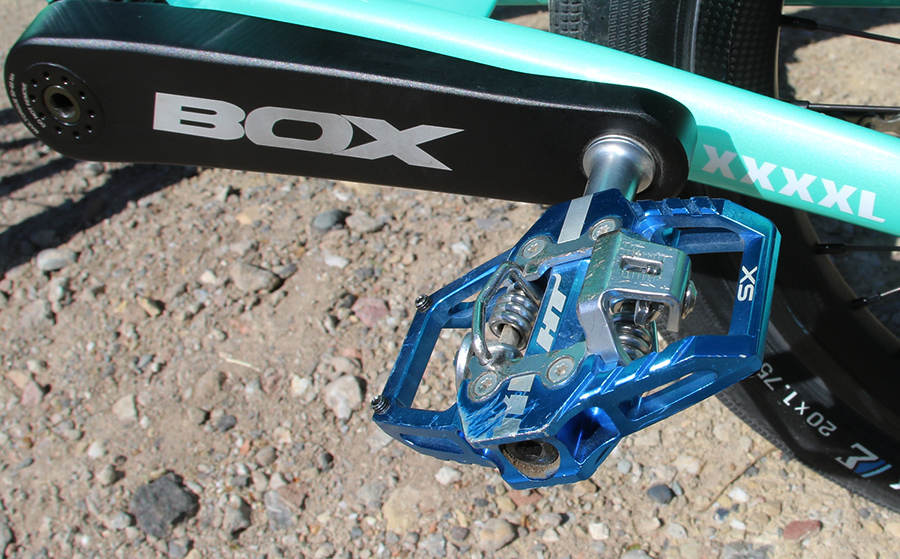 Rear hub – SD Sniper
Front rim – SD Carbon
Rear rim – SD Carbon
Tires – Tioga's
Chain tensioners – (Tensioners are in the frame)
Numberplate – Box Phase 1
Weight - Little under 8 kgs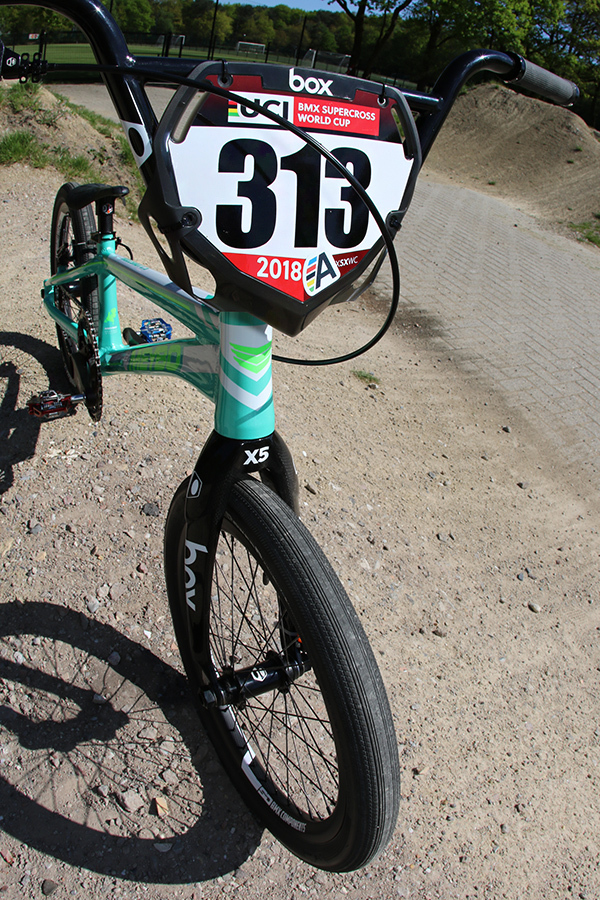 Thanks to: Since this is a bikecheck, thanks to the the brands who're supplying me with the best parts I could wish for, and my mechanic Willie for always making my bike roll at 100%.
PICS BY BART DE JONG