Do you have something customized to make your bike more personal and perfect for you?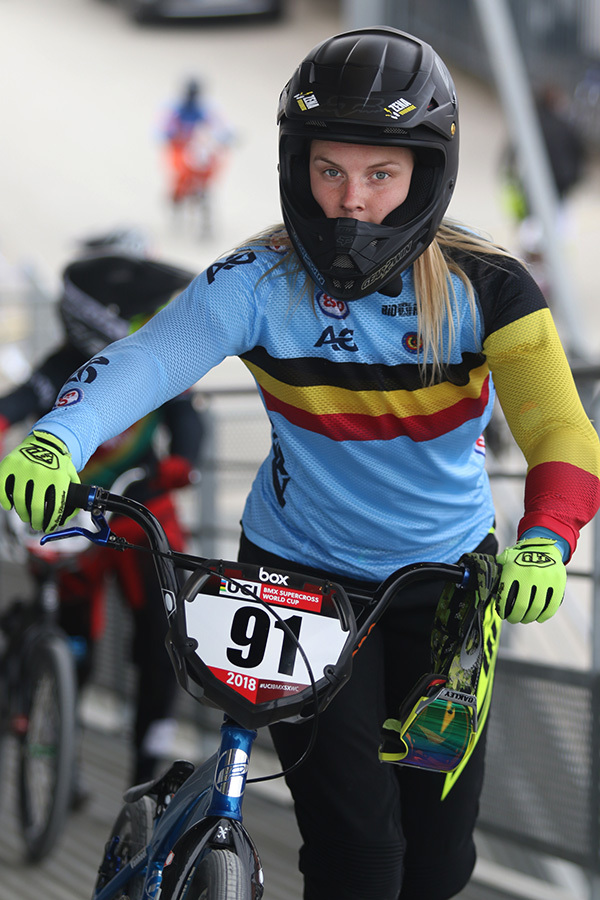 Elke Vanhoof: Every year I can choose the colour of my Pure bike, this season I chose for blue with silver decals.

Did you get to pick the colour of your frame and the parts?
Elke Vanhoof: Yes, I'm lucky to have that luxury.
The parts list:
Frame - Pure V5 Size XL
Fork - Box X2
Bars - Box
Grips - Box
Stem - Box
Headset - Pure

Brake lever - Box
Brake - Box
Cranks - Box 172,5
Pedals - HT T1SX
Seat - Box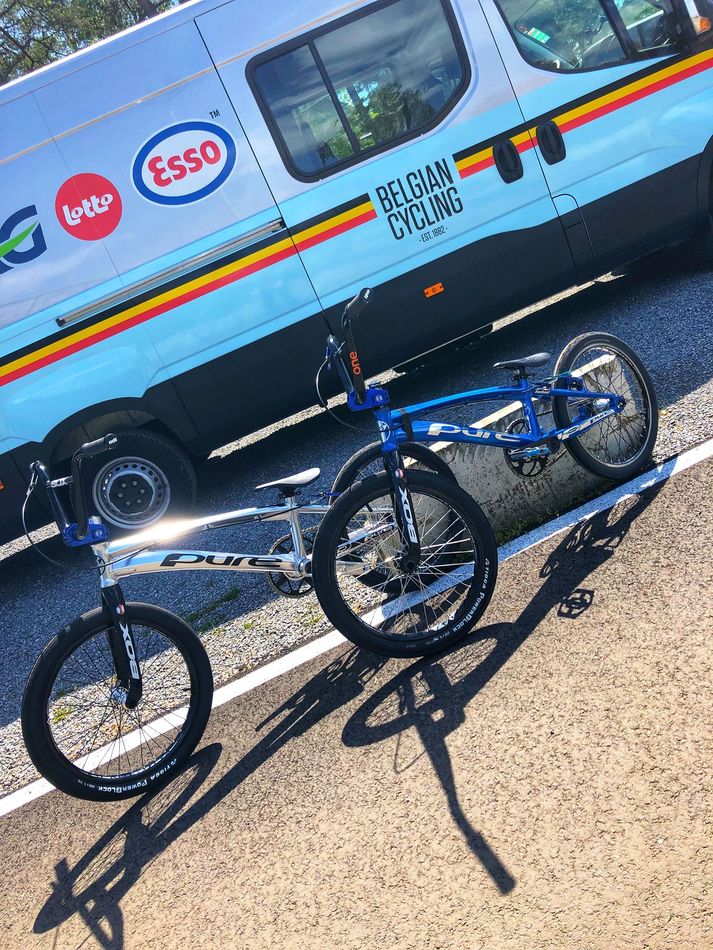 Seatpost clamp - Box
Front hub - SD Sniper
Rear hub - SD Sniper
Front rim - SD
Rear rim - SD
Tires - Tioga React Rear / PB Front
Numberplate - Box
Thanks to: The Belgian defence, Belgian cycling and my sponsors for making this all possible. Also family, friends and everyone that believes in me!



Pics by Bart de Jong/FATBMX