How long have you been riding the frame that you are currently on?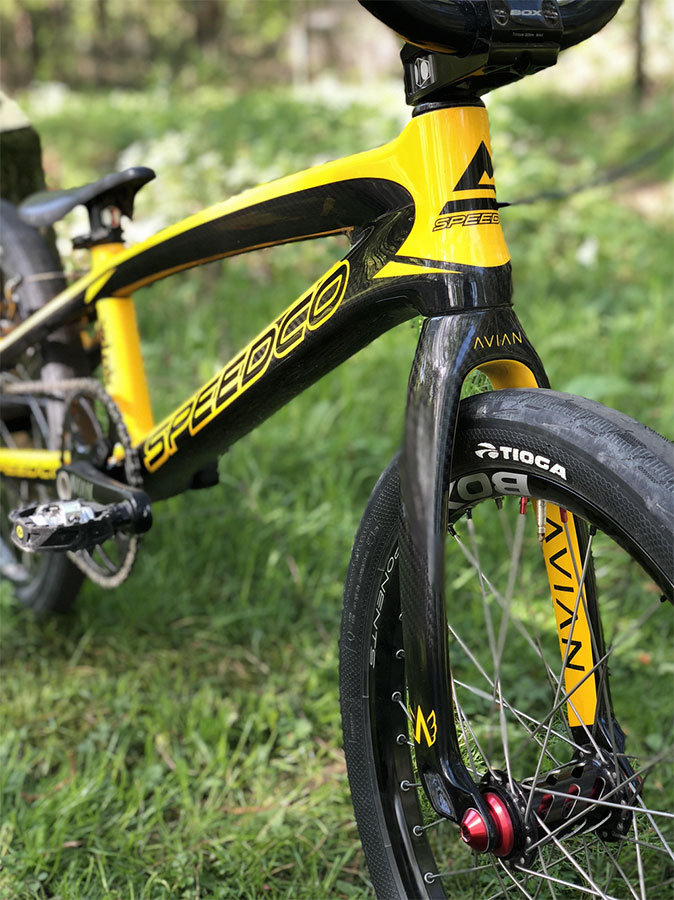 Tore Navrestad: I have been riding it for this year. Last year I rode a Speedco Pro XXL, but this year they made a Pro XXXL size. It´s a bit bigger, and I really like it!
Do you experiment much with geometry/size of your frame, stem, bars?
Tore Navrestad: I ride with the same size stem, bars and cranks as last year. The frame got a little bit bigger this year. Speedco made a Pro XXXL with a longer top tube than the previous model. It feels better with more space from the seat to the handlebars. It's also way better out the gate. Except that, the only thing being changed are gears ;)
Do you have something customized to make your bike more personal and perfect for you?
Tore Navrestad: I have custom pedals but that's pretty much it.
Did you get to pick the colour of your frame and the parts?
Tore Navrestad: No, when I got the frame it was the only one ever made in that size so I couldn't choose. I like the yellow color tho, it look better than my old yellow Speedco. I could choose the parts.
The Parts list:
Frame - Speedco Velox Carbon Pro XXXL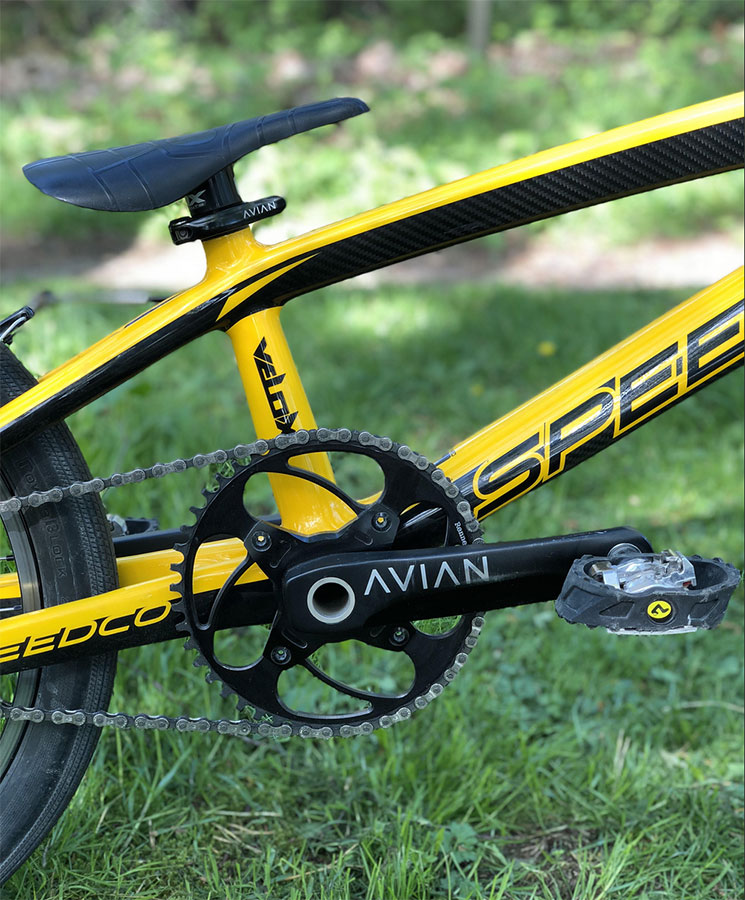 Fork - Versus tapered carbon fork
Bars - BOX (soon Avian 64 impala)
Grips - BOX
Stem - BOX (soon Avian Scorcher stem)
Headset - Avian carbon headset
Brake lever - BOX
Brake - BOX
Cranks - Avian Cadence
Pedals - Custom Shimano
Sprocket - Rennen
BB - Avian Ceramic BB86
Chain - KMC
Seat - BOX
Seatpost - BOX
Seatpost clamp - Avian Aviara QR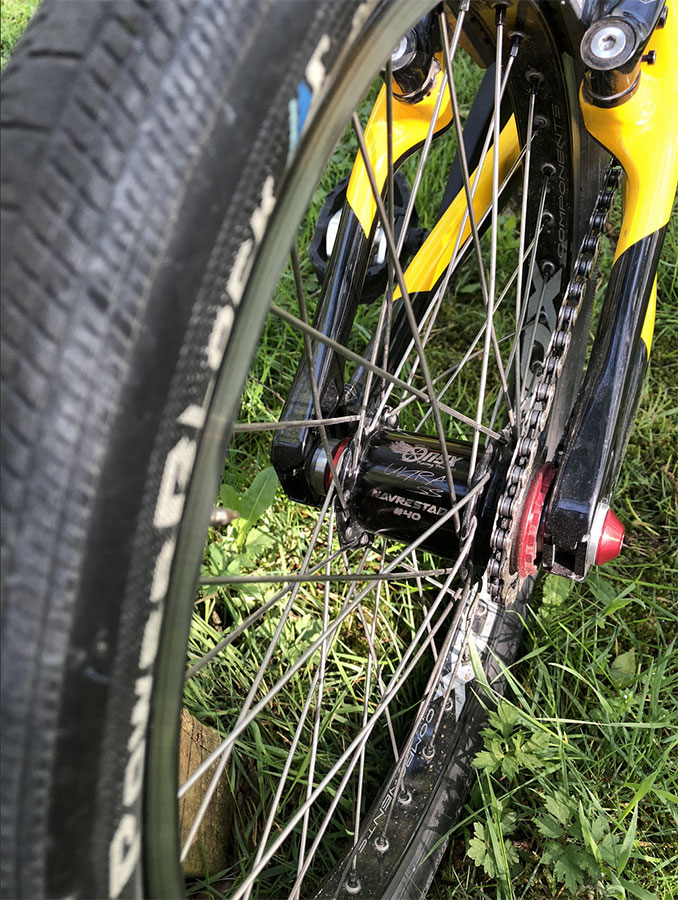 Front hub - ONYX Helix 20mm
Rear hub - ONYX Ultra SS 15mm
Front rim - BOX (soon Avian venatic carbon rims)
Rear rim - BOX (soon Avian venatic carbon rims)
Spokes - Titanium
Tires - Tioga Powerblock and Fastr
Tubes - Tioga
Chain tensioners - Speedco
Numberplate - BOX
Weight - Only the mechanic that knows ;)
Thanks to: All my sponsor and Norwegian cycling-federation for sending me all around the world to compete!


Pics by Tore