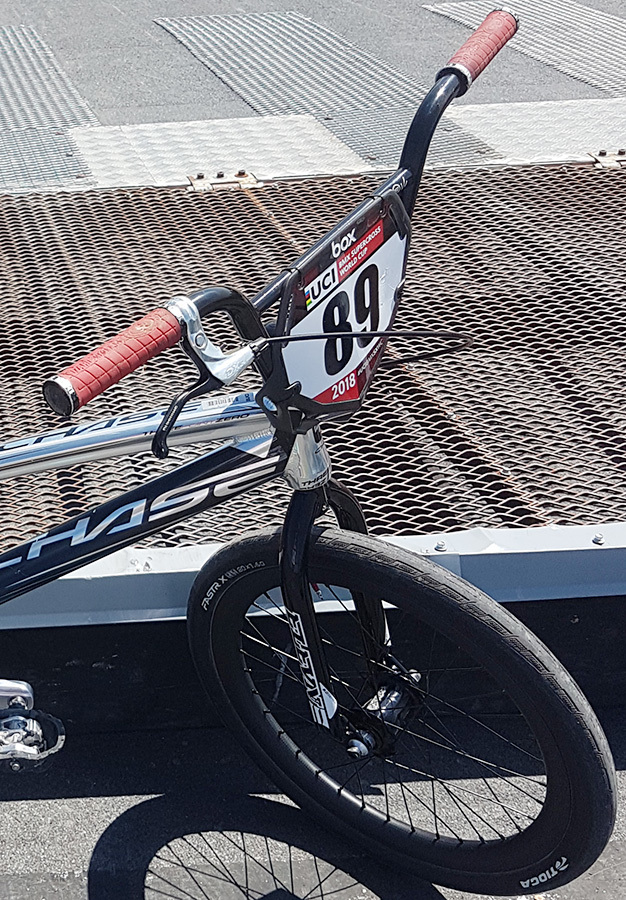 Yaroslava Bondarenko: From time to time. I did change length of cranks last week. Depends of my feelings. And results :)

Do you have something customized to make your bike more personal and perfect for you?
Yaroslava Bondarenko: No

Did you get to pick the colour of your frame and the parts?
Yaroslava Bondarenko: Yes. I have preference. I like when bike, parts, uniform and Russian flag match each other.

Parts list:

Frame - Chase
Fork - Elevn
Bars - Stay Strong
Grips - Lizard Skins
Stem - Profile
Headset - Elevn
Brake lever - Shimano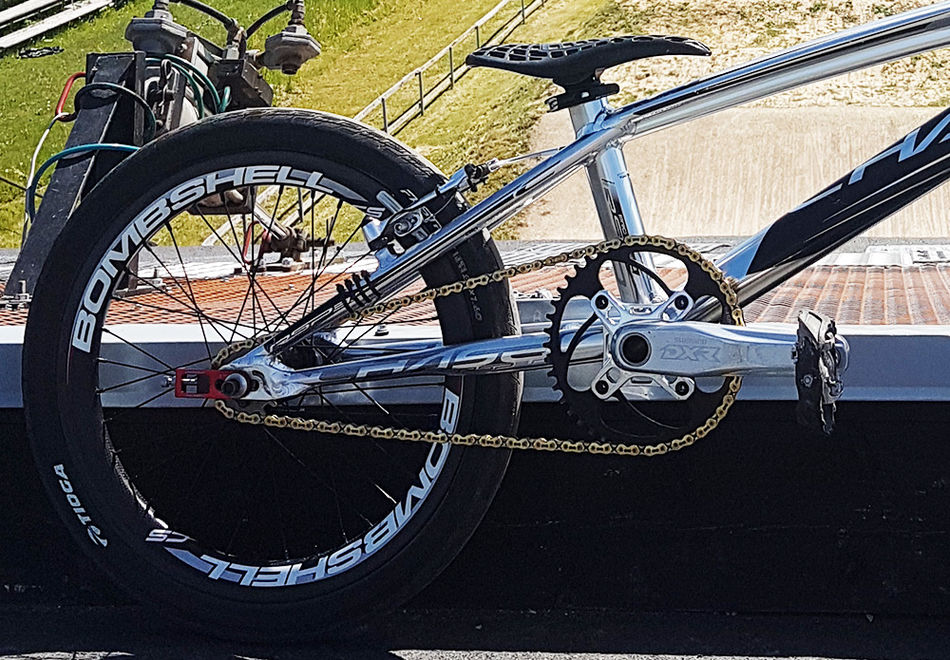 Brake - Shimano
Cranks - Shimano
Pedals - Shimano
Sprocket - Rennen
BB - Elevn
Chain - KMC 810
Seat - Elevn
Seatpost - Elevn
Seatpost clamp - Elevn
Front hub - Stealth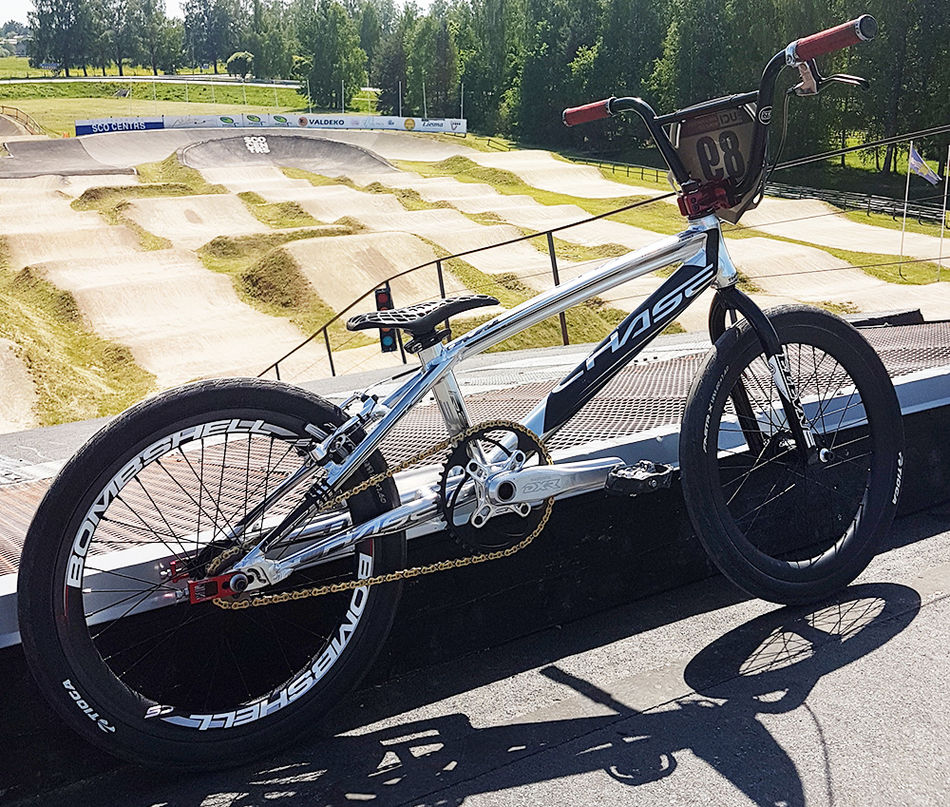 Rear hub - Stealth
Front rim - Super Duper
Rear rim - Bombshell carbon
Spokes - Titanium
Tires - Tioga

Numberplate - 89

Weight - 62

Thanks to: Russian Cycling federation and Russian National TEAM, Gazprom - Rusvelo, Chase and Tioga. And of course my sport school "Nagornaya".
Special thanks to Pavel Kostyukov.