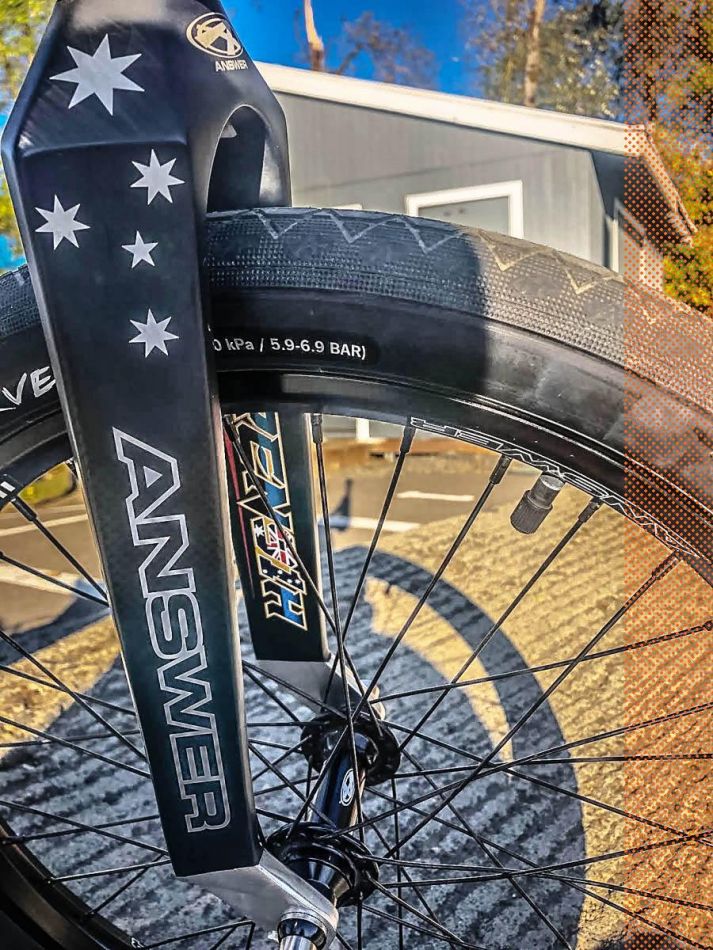 Justin Posey: I love it. It is fast, stylish, and sleek. The Answer BMX parts really help set it apart and allow me to have the best whip possible.
Do they help with product feedback/development?
Justin Posey: Yes I do. The product development manager (Brian Baldis) is very involved and loves all forms of feedback. The feedback has been welcomed and changes have been implemented! I want to continue to help the brand grow and succeed to its full potential for years to come.
How satisfying is it for the new products to come in that you helped develop?
Justin Posey: It's great to have people that value input and implement those changes. It's exciting and very rewarding to see the end product!
Have you been racing much yourself?
Justin Posey: Unfortunately I have not. Not only has the pandemic shut down a ton of races, but I have had some physical issues and other things that have hindered the racing this year.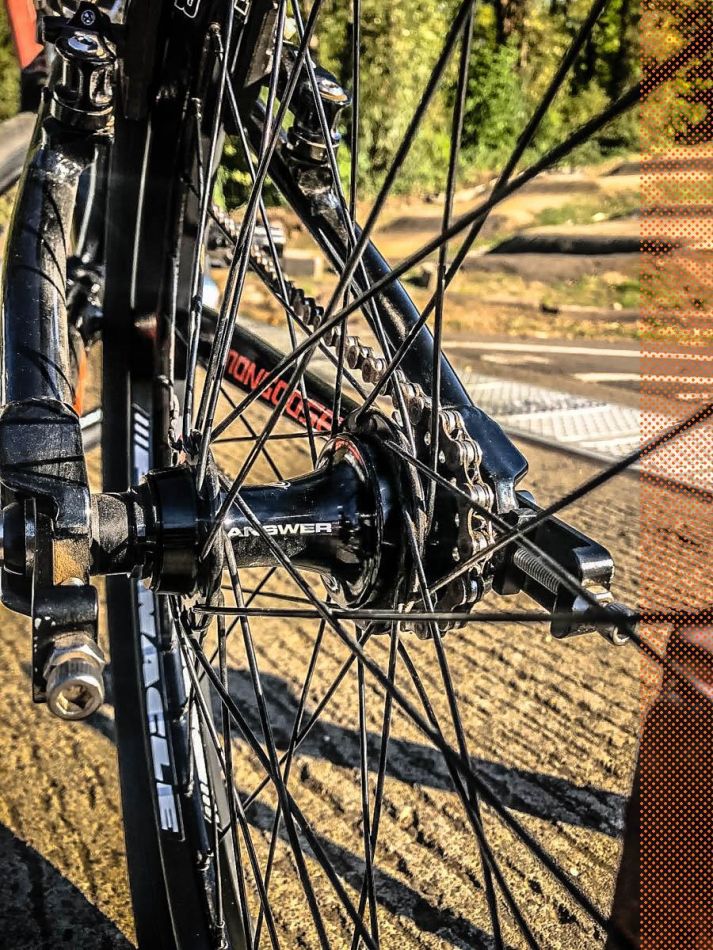 Do you always have a clean bike (to set the example)?
Justin Posey: Relatively clean. I don't always have it as clean as it should be. But hey, it's BMX, it's gonna get dirty ;).
What is the geometry and length of your frame?
Justin Posey: It's a 21.75 top tube. I run my rear end around 15.5 inches. All the specs can be found on Mongoose.com
Do you experiment a lot with the sizes of your frame, stem, bars to find the right set-up?
Justin Posey: Not really. I have only experimented with frames once in my pro career, and have gone to a different handlebar and stem height once for my entire pro career. Run whatcha brung!
Do you have something customized to make your bike more personal and perfect for you?
Justin Posey: Nope. I am a pretty easy going guy.
Usual tire pressure?
Justin Posey: 85 psi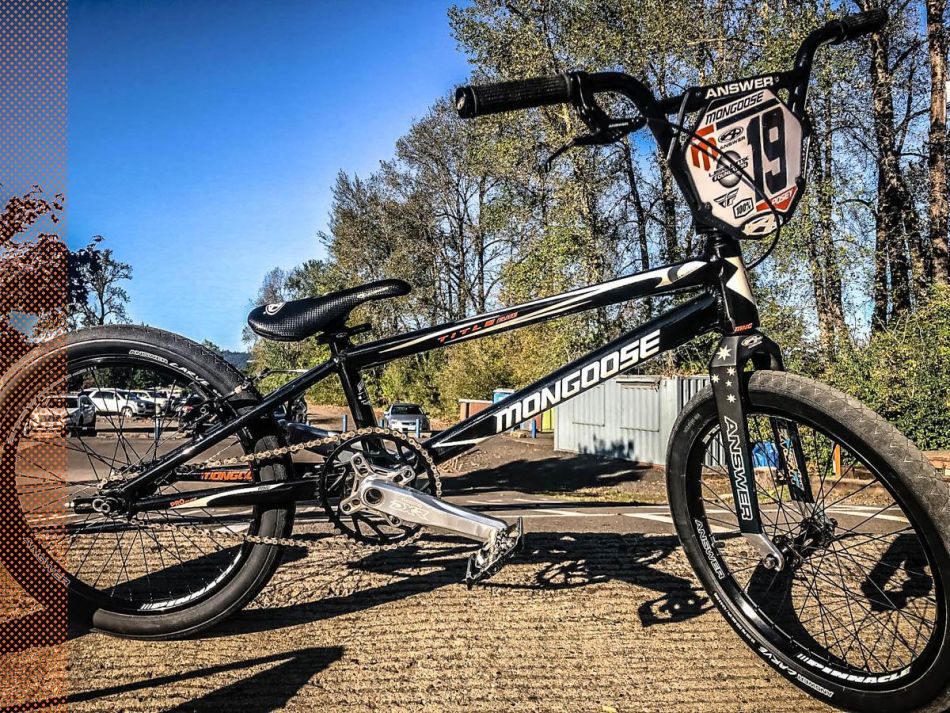 What's a bike part you change on the regular?
Justin Posey: I honestly don't change that many things out. I ran my Answer grips for almost 2 years (That's how good they are). I would say chain and tires regularly. I like to change out the frame every now and then. When I get a new bike I'll change my Answer BMX parts or if they come out with something new I'll throw it on to test it out!
Is the bike anxious for the next track session?
Justin Posey: It definitely could use some track sessions. Luckily I have a track very close by and will be spending some time there and enjoying riding with some locals before the Grands!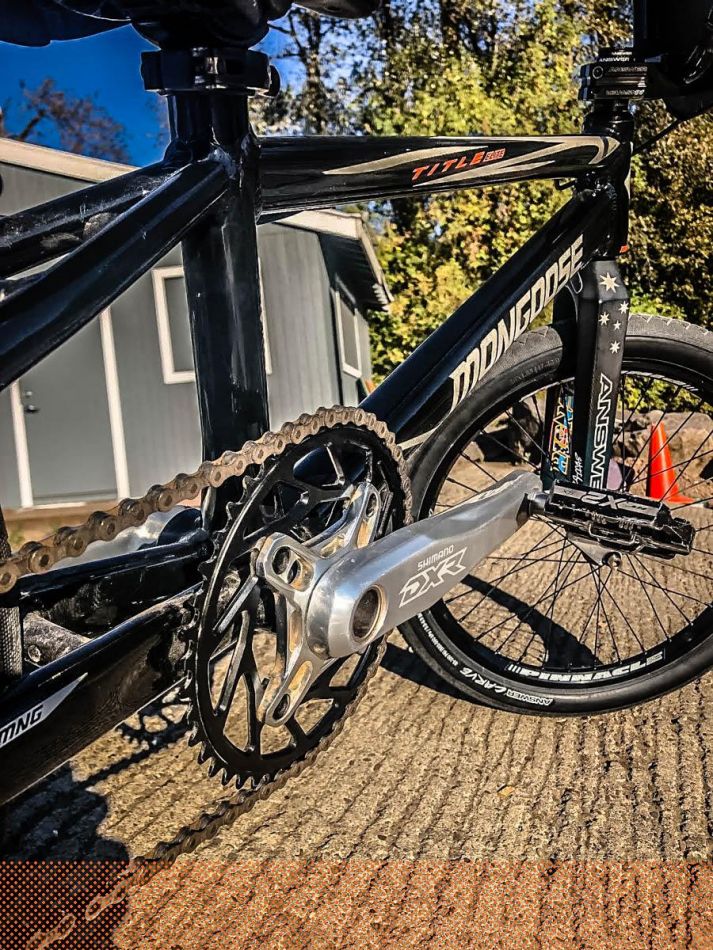 Please take us through your parts list:
Frame - Mongoose Title Elite XXL
Fork - Answer BMX (SW91 addition)
Bars - Answer BMX 8 inch Pro Aluminum
Grips - Answer BMX
Stem - Answer BMX Pro Topload 53mm
Headset - Answer BMX Internal Headset
Brake lever - Answer BMX
Brake - Answer BMX Pro
Cranks - Shimano DXR 180 mm
Pedals - HT X2
Sprocket - Answer BMX Prototype 44 tooth
BB - Shimano Pressfit BB86
Chain - SRAM PC830
Seat - Answer BMX
Seatpost - Answer BMX Pro Aluminum Seat Post
Seatpost clamp - Answer BMX Quick Release 27.2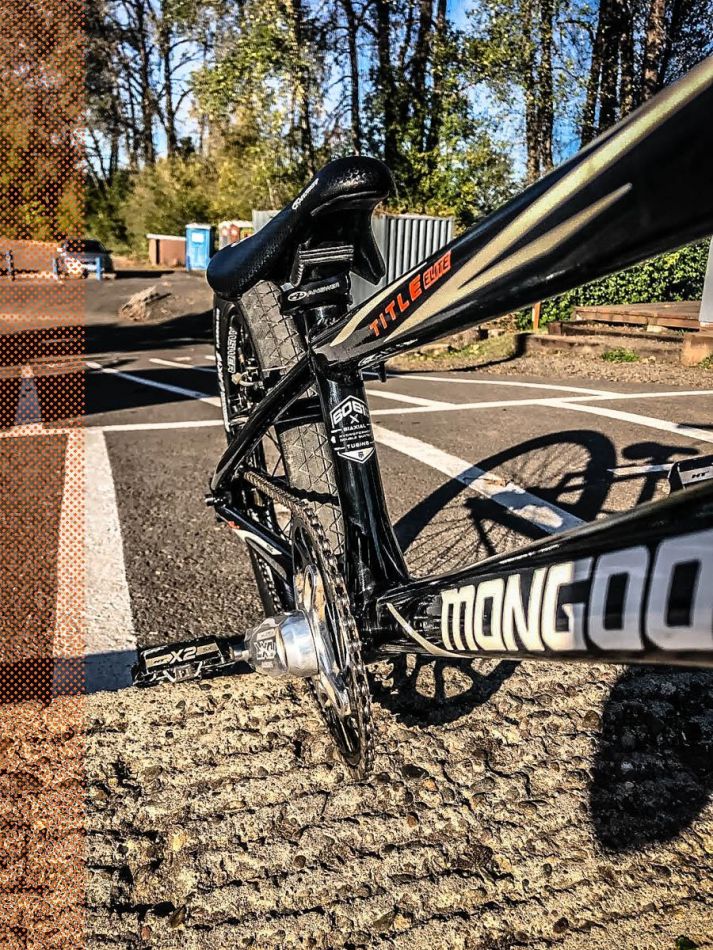 Front hub - Answer BMX Holeshot
Rear hub - Answer BMX Holeshot
Front rim - Answer BMX Pinnacle Pro
Rear rim - Answer BMX Pinnacle Pro
Spokes - Double Butted Built by Answer BMX
Tires - Answer BMX Carve 1.80
Tubes - Unsure
Chain tensioners - Answer BMX Pro Chain Tensioners - Black
Number plate - Answer BMX #19
Weight - Around 19 lbs
Thanks to: Big shout out to Kevin, Brian, and Leigh over at Mongoose Bicycles. As well as John, Blake, and Michelle over at Answer BMX. Also gotta give thanks to Mike at USA BMX Foundation, Ray over at Fly, Doug at Potter Racing, all the fans, and of course, FATBMX for the bike check!