Andrea Escobar: 6 years with GW! Love it.
How long do you usually race on a frame?
Andrea Escobar: 1-2 years
Did you get to choose the colour of your frame?
Andrea Escobar: Yes I do! GW always let us choose our color, my favorite color is orange :D.
Did you get to choose the colour of your parts?
Andrea Escobar: Yes I do! I always choose black, blue or gold. Well, I think those colors fit right with Orange.
Do you experiment much with sizes of your frame, stem, bars to find the right set-up?
Andrea Escobar: My coach, Sergio Ignacio Salazar, always encourages me to try new stuff to see what works the best. But at this moment I'm not doing any big changes. I'm feeling very good with my set-up.

Do you have something customized to make your bike more personal and perfect for you?
Andrea Escobar: Not really! Only the colors are the ones that make my bike customized. I really enjoy taking care of my bike and trying to match the colors.
Do you have a spare bike for the rainy training sessions?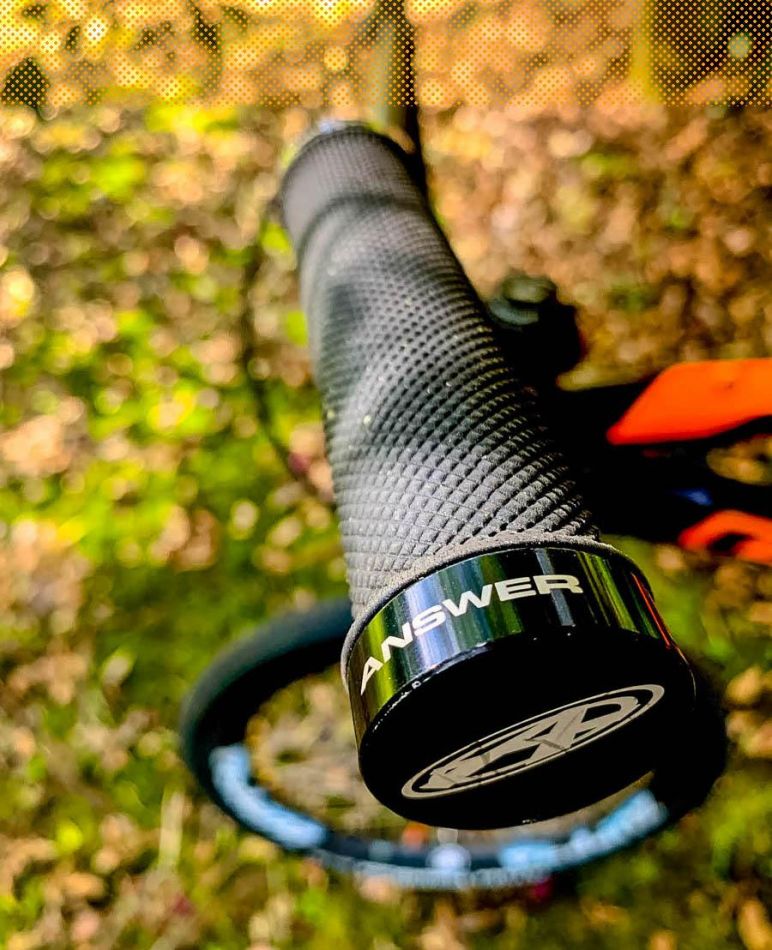 Andrea Escobar: Not for rainy sessions but I have 2 full bikes built. I usually have different gears depending on the training session.
What bike shop do you go to for your BMX parts/service?
Andrea Escobar: My sponsors are always hooking me up with the parts I need. But when I need something urgently I always go to @ciclotales Store.
When's your next race going to be?
Andrea Escobar: I hope it will be soon… maybe Rock Hill? We don't know.. this situation with the COVID19 is complicated! Fingers crossed to be racing again.
The parts list:

Frame - GW elite G1 Pro
Fork - ANSWER CARBON DAGGER
Bars - RENTHAL 7.5 (cut 2cm width ;) )
Grips - ANSWER KNURLY
Stem - PROFILE (53)

Headset - GW
Brake lever - SHIMANO DXR
Brake - SHIMANO DXR
Cranks - SHIMANO DXR 1.75
Pedals - SHIMANO DX
Sprocket - Rennen Decimal. 43.8/16
BB - ANSWER CERAMIC
Chain - KMC SP
Seat - BOX CARBON
Seatpost - BOX
Seatpost clamp - ANSWER
Front hub - ANSWER HOLESHOT 36H
Rear hub - ANSWER HOLESHOT 36H
Front rim - ZUPPRA CARBON
Rear rim - ZUPPRA CARBON
Spokes - TITANIUM
Tires - TIOGA POWERBLOCK 1.60 rear and front
Tubes - Whatever I find at the shop haha!
Chain tensioners - GW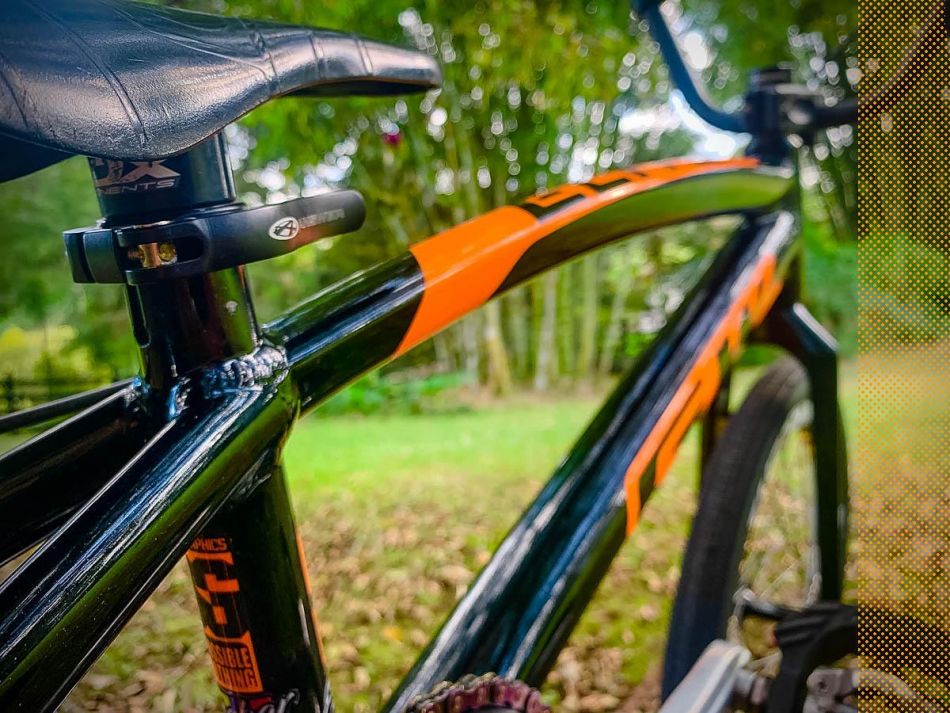 Numberplate - ANSWER 127

Weight - That's a really really good question. No idea.. Maybe around 8kg.

Thanks to: My family for believing in me no matter the situation. My coach for investing so many hours of his life to help me achieve my goals and be a better person and athlete. To Rodrigo and Lina for always being there to support me during my process. And for sure to all my sponsors that make my dreams come true! I really appreciate all of them so much! Thanks for helping me have the bike of my dreams! Big shoutout to GW and Answer BMX USA for helping me since day 1.