What is the geometry and length of your frame?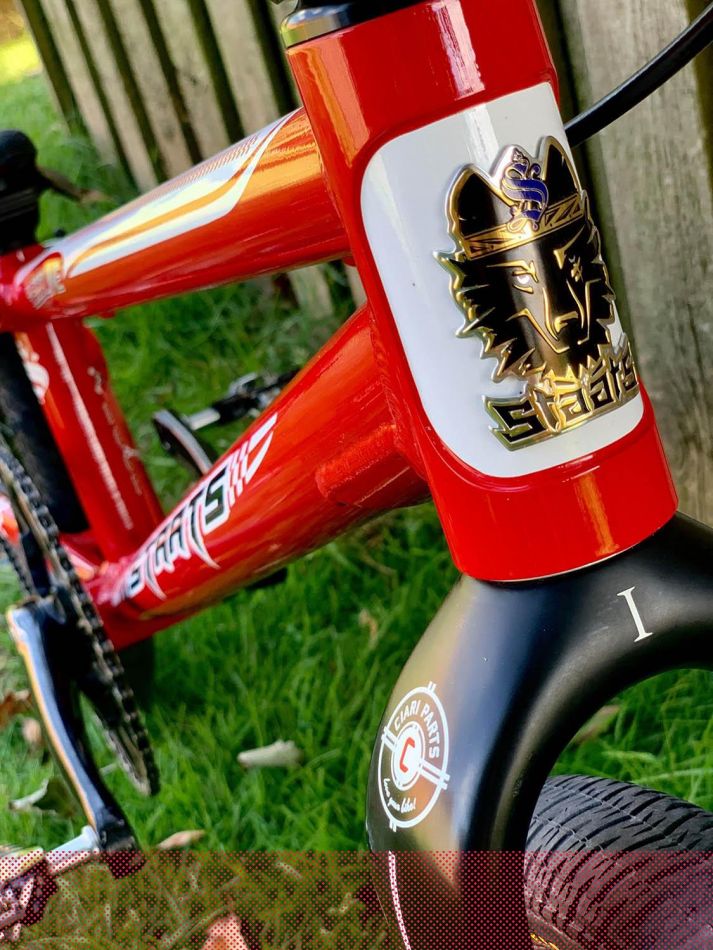 Dorte Balle: I am racing a PRO XL
Do you like Aluminium frames?
Dorte Balle: Yes definitely! I have tried carbon as well but I stuck to the alu frames!
Did you cut the width of your handlebars?
Dorte Balle: Once I did, but not anymore. It works fine without cutting the width.

Do you have something customized to make your bike more personal and perfect for you?
Dorte Balle: No not at the moment.

Usual tire pressure?
Dorte Balle: About 95PSI
Does one bike last you a full year of riding/racing?
Dorte Balle: Yes. But of course there are some parts I change more than once a year!
When is this bike going to see some track action next?
Dorte Balle: Hopefully very soon!


The parts list:

Frame - Staats
Fork - Ciari Victor 1
Bars - Ciari
Grips - ODI
Stem - Ciari
Headset - Ciari
Brake lever - Avid
Brake - Avid
Cranks - Ciari
Pedals - HT
Sprocket - Rennen
Chain - Sram
Seat - Crupi
Seatpost - Ciari
Seatpost clamp - Ciari
Front hub - Answer Holeshot
Rear hub - Answer Holseshot

Front rim - Answer Pinnacle
Rear rim - Answer Pinnacle
Spokes - Don't know. From a local shop
Tires - Maxxis DTH
Tubes - Random
Chain tensioners - Ciari
Number plate - 221

Weight - Not sure

Thanks to: The sponsors above for helping me out! Especially Staats BMX and Ciari Parts for the opportunity to get this bike setup! And of course also all the support that comes from friends and family as well!

Pics by Dorte Balle