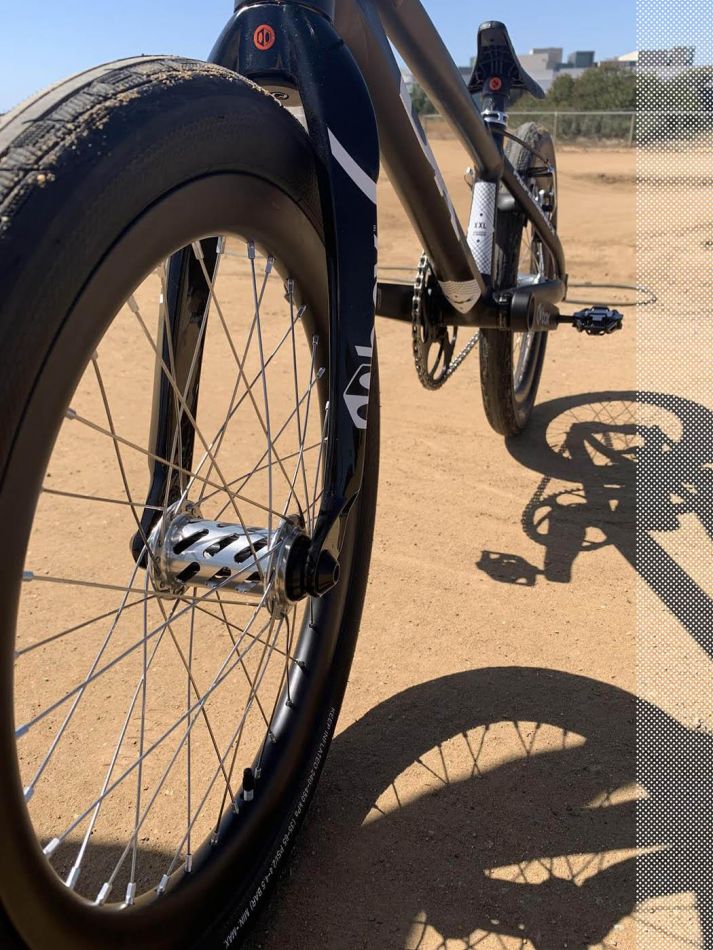 Do you have a separate bike for pump track riding/riding the trails?
Tyler Brown: No I just run one bike for all of it!
What is the geometry and length of your frame?
Tyler Brown: I am on a Pro XXL 21.5TT
Do you experiment much sizes of your frame, stem, bars to find the right set-up?
Tyler Brown: I have honestly tried it all over the years. Now I just stick to what I know works. I don't mess with it much anymore.
Do you have something customized to make your bike more personal and perfect for you?
Tyler Brown: Nothing specific. I cut the bars down, but other than that it's mostly all stock.
Usual tire pressure?
Tyler Brown: About 85PSI
What's a bike part you change on the regular?
Tyler Brown: I guess the grips? The Tioga tires last a long time, and I just like the feeling of a fres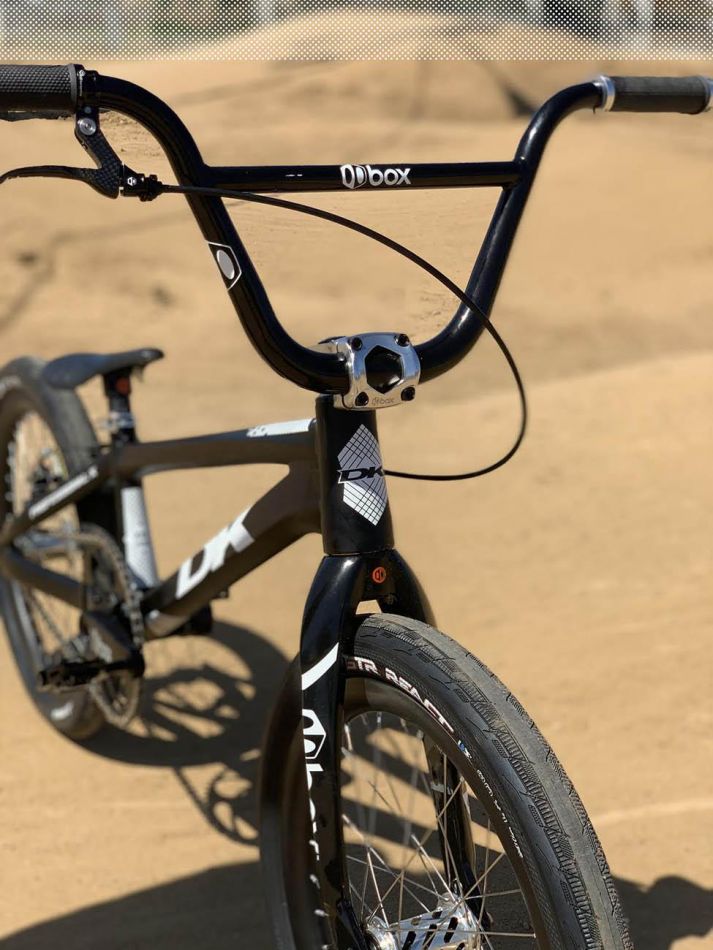 h set of ODI grips. Everything else is built to last!
Is the bike anxious for the next track session?
Tyler Brown: ALWAYS! It's been too long since we have been able to ride. It's been good getting on the new San Diego BMX track, but can't wait to be back at Chula Vista BMX riding!
Please take us through your parts list:
Frame - DK Professional X Pro XXL
Fork - BOX X5
Bars - Box
Grips - ODI
Stem - BOX drop down stem
Headset - Box carbon
Brake lever - Box Carbon
Brake - Box 1
Cranks - Box
Pedals - HT
Sprocket - Rennen Threaded
BB - BOX
Chain - KMC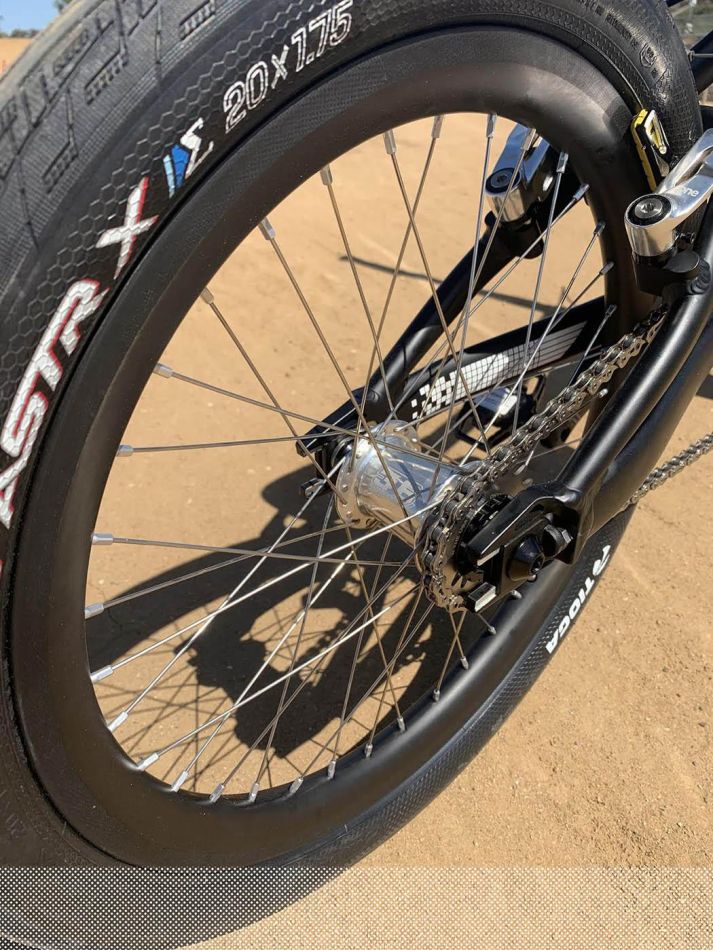 Seat - BOX
Seatpost - BOX
Seatpost clamp - BOX QR
Front hub - Onyx Heilux
Rear hub - Onyx Ultra
Front rim - Secret Carbon rim
Rear rim - Same as above!
Spokes - Sapim
Tires - Tioga
Tubes - Whatever I have in my shop
Chain tensioners - Built into the DK frame
Number plate - BOX
Weight - Right around 18.5lbs
Thanks to: Huge thanks to the list of sponsors above to continue to support what I do! The families who call the two BMX tracks home, all my 316 Racing teammates, FATBMX for this interview, and everyone who supports me!


Pics by Tyler Brown