of one over the other?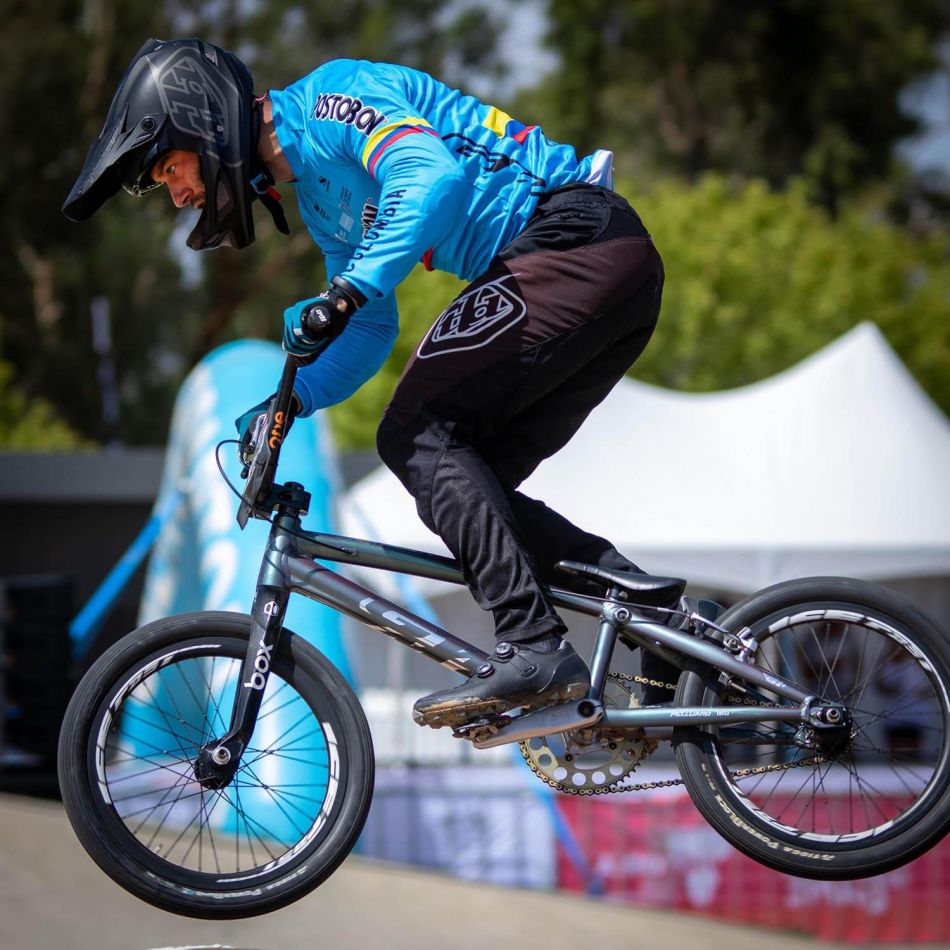 Vincent Pelluard: I never had the chance to ride a carbon frame, so my opinion would not be the best BUT I know the GW frame has been tested and is really stiff. And the price makes it easier to buy a spare bike ahaha.

Do you know the geometry and length of your frame?
Vincent Pelluard: Top tube 21.6 / Chainstay 15.4

Do you experiment much with sizes of your frame, stem, bars to find the right set-up?
Vincent Pelluard: I just changed my frame this year. I had an XXL by mistake but felt better ahah. I don't like to change my set up.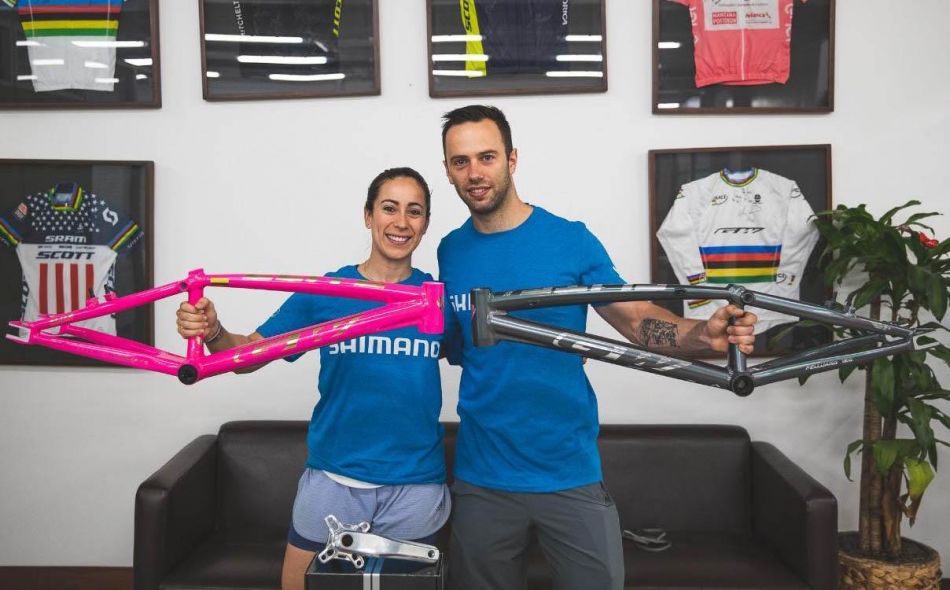 Do you have something customized to make your bike more personal and perfect for you?
Vincent Pelluard: All the GW men Riders have a commercial frame.

Do you have a spare bike for the rainy training sessions?
Vincent Pelluard: Yes, I always have 1 race bike, 1 spare bike in Colombia and 1 spare bike in France.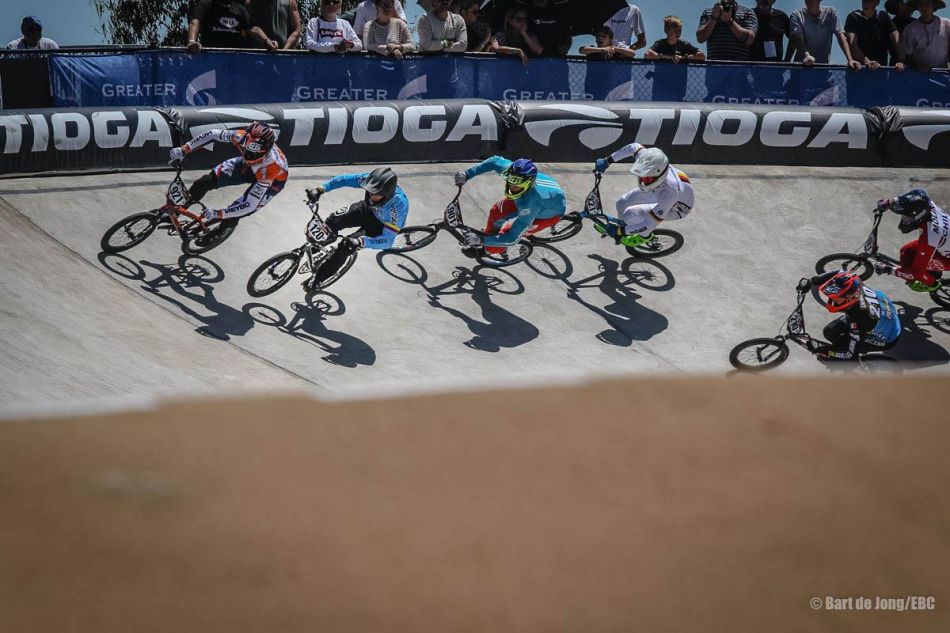 Do you get to keep your old bikes?
Vincent Pelluard: Normally yes, but for a few years I used to give it to someone in need back in Colombia.

How much do you think your bike is worth the way it's set-up in Euros?
Vincent Pelluard: Around 2500 euros.

When's your next race going to be?
Vincent Pelluard: If everything stay the same, that would be Verona in September.

Please take us through your parts list: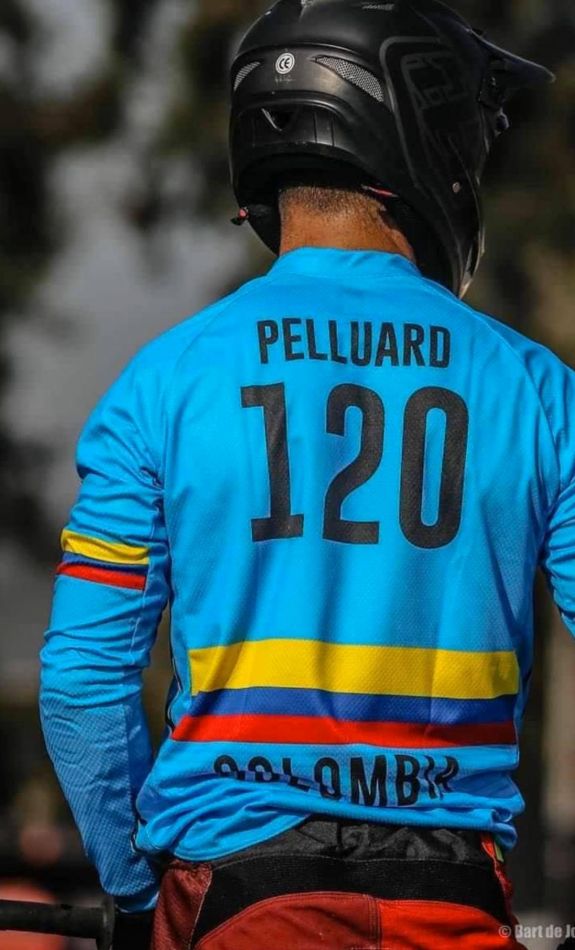 Frame - GW XXL G1
Fork - BOX X5
Bars - BOX 8''
Grips - ODI
Stem - PROMAX 53cm
Headset - GW
Brake lever - SHIMANO DXR
Brake - SHIMANO DXR
Cranks - SHIMANO DXR
Pedals - SHIMANO DX
Sprocket - RENTHAL
BB - SHIMANO Press fit
Chain - IZUMI
Seat - BOX
Seatpost - BOX
Seatpost clamp - Home made
Front hub - ICE FAST
Rear hub - SUPPERDUPPER
Front rim - ICEFAST
Rear rim - ICEFAST
Spokes - Titanium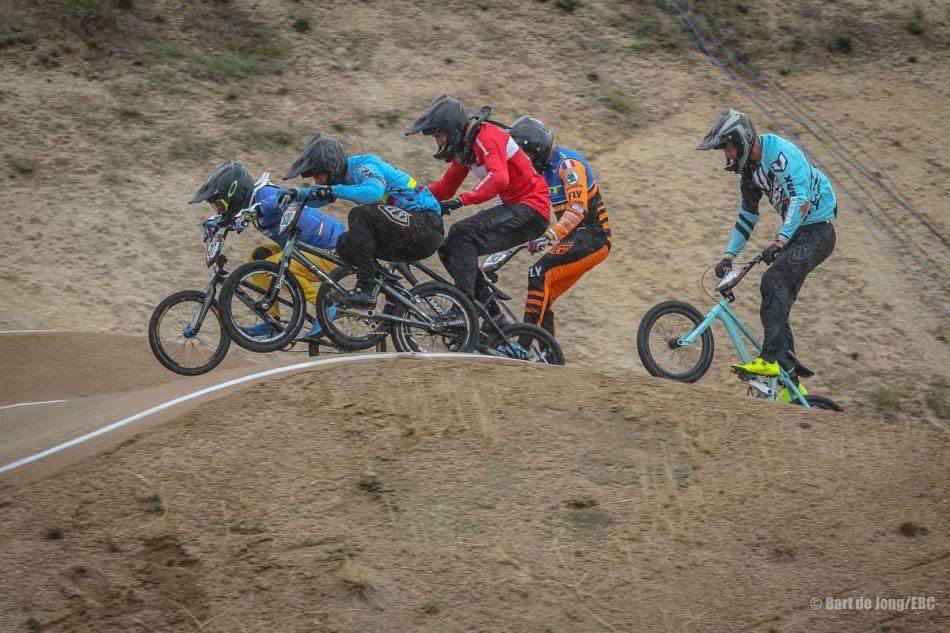 Tires - TIOGA PWR BLOCK/PWR BAND
Tubes - No idea ahah
Numberplate - BOX

Weight - 8,2Kg

Thanks to: Family, Friends and Sponsors