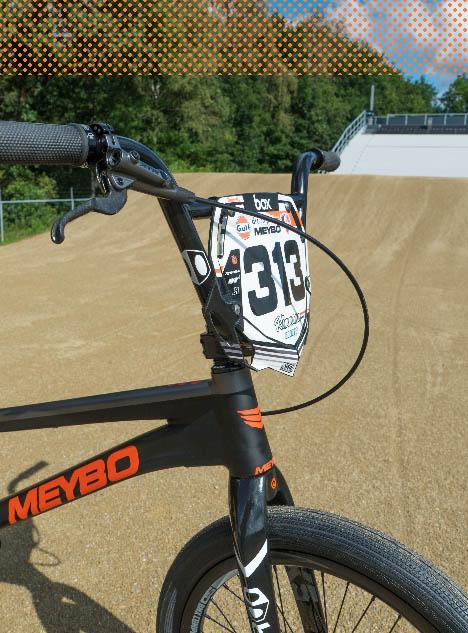 Did you go XXXXXL this time?
Niek Kimmann: Haha! I actually tried that in 2016, and it wasn't bad actually. But the 4XL just felt a bit more comfortable and has been my go to for the last years.
Do you know the geometry and length of your frame without looking it up?
Niek Kimmann: No Idea. When people ask me that question I always used to say 1.5cm longer than my old one, that's what I asked Meybo to make in 2015 and what I've been riding since. Since last years model it has the size named on the toptube of the frame, so that's the only reason I know it's 23".
Do you experiment much with sizes of your frame, stem, bars to find the right set-up?
Niek Kimmann: 
I did that a lot in 2015-2016. I pretty much figured out what I do and don't like then, so I never really chance much. The only thing I change once in a while is the stem height.
Do you have something customized to make your bike more personal and perfect for you?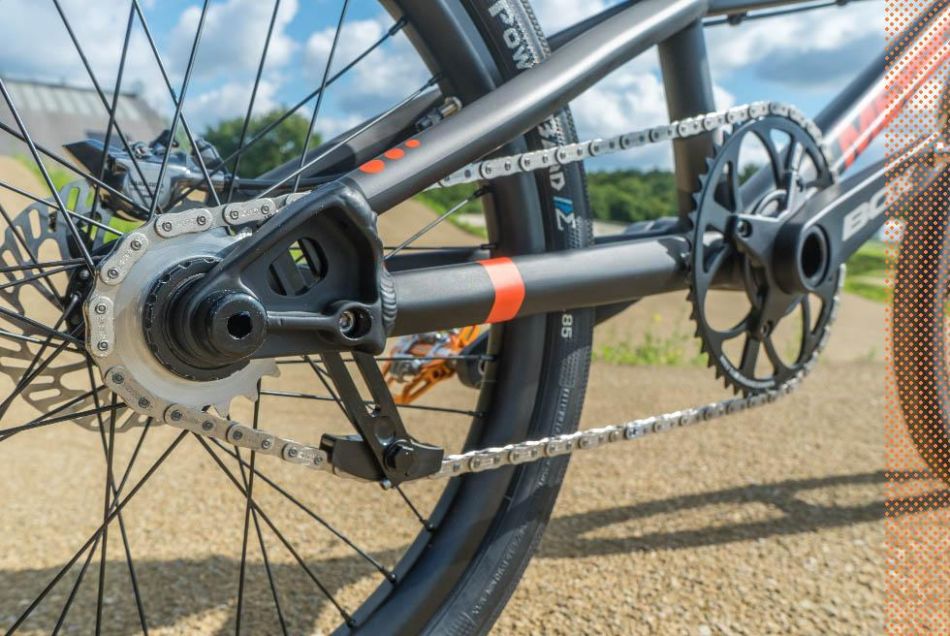 Niek Kimmann: 
The frame was customized for me in 2015, and after that year they started selling this frame exactly how I run it. That's the only thing that was custom, but everything is just stock now.
Do you have a spare bike for the rainy training sessions?
Niek Kimmann: Nope. I have a second bike, just in case. But even if 2 bikes are exactly the same I always feel like you prefer one over the other. So I just run the same every single day.
Do you think 2 different sized bikes would work better, one for the 8 meter hill and one for the traditional BMX track with a lower starting hill?
Niek Kimmann: Not really. I even run my 4XL on our little indoor track. Maybe on really tight and steep jumps it isn't ideal, but overal I just love the way my bike rides, on any track.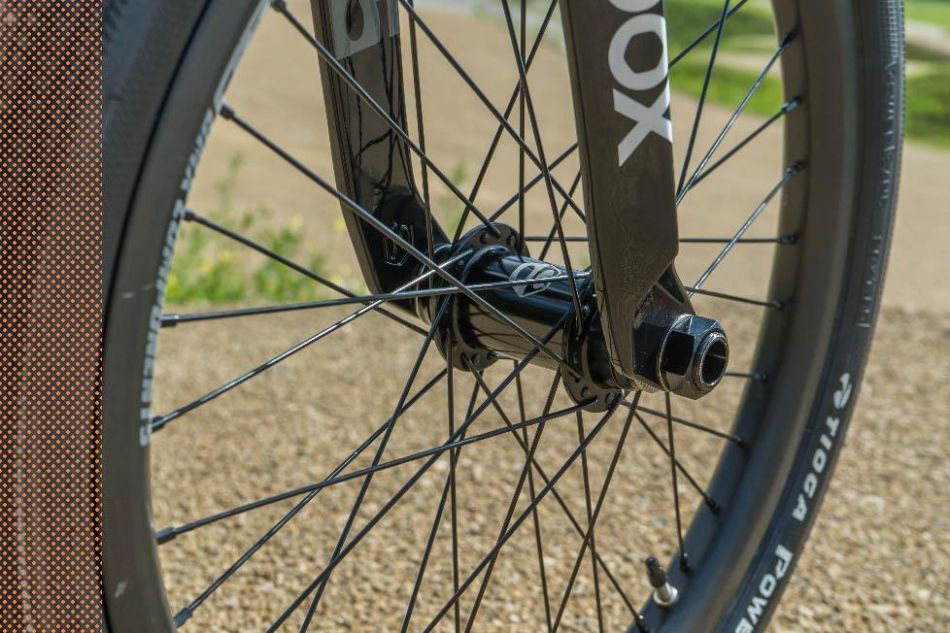 Do you think a 2-speed bike could work?
Niek Kimmann: Maybe on really big tracks it could work. Would be nice to have an extra gear on a 2nd straight like Rockhill for example. But looking at the fact that you might not be able to pedal 100% while shifting, I'm not sure it'll help you a lot in a short 35 sec. BMX lap.
Have you tried the OS wheels/bike?
Niek Kimmann: No.
How much do you think your bike is worth the way it's set up?
Niek Kimmann: I'm actually kind of ashamed, but I have no idea. Pretty sure it's still cheaper than some of the kids bikes I see at the local track tho ;).
When's your next race going to be?
Niek Kimmann: Kimmann Indoor No-Chain race in December?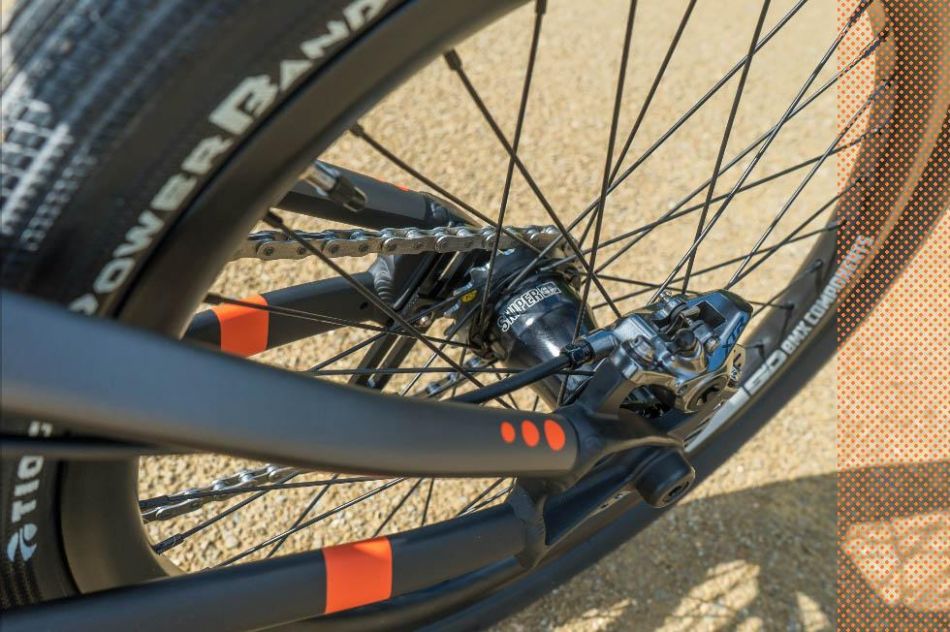 Please take us through your parts list:
Frame – Meybo 23" 2021
Fork – Box X5

Bars – Box One Chromo Triple Taper Handlebar
Grips – Box one
Stem – Box One Top Load

Headset - Box
Brake lever - Shimano

Brake - Shimano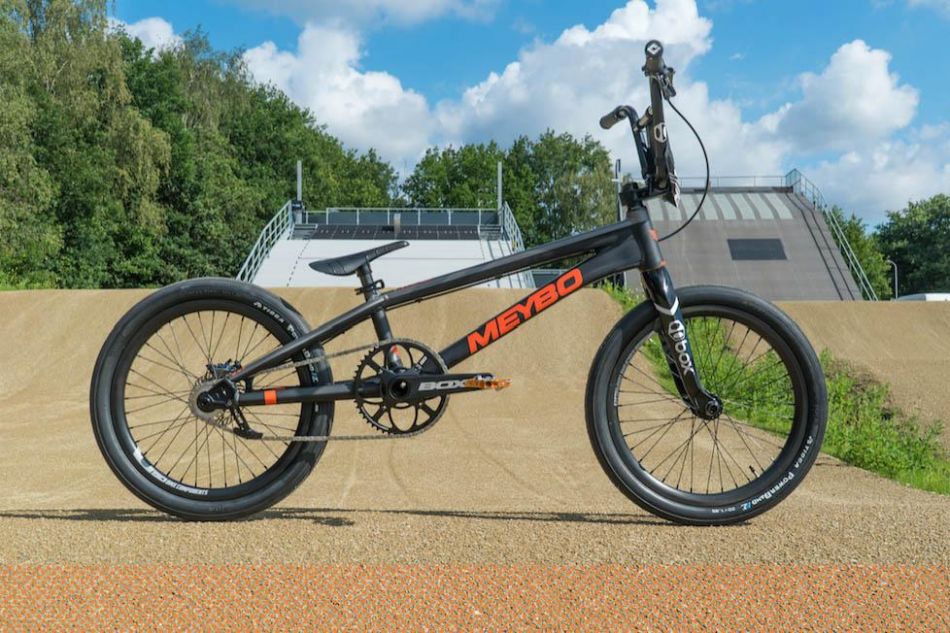 Cranks - Box One M35

Pedals - HT

Sprocket - SD
BB - Integrated
Chain - KMC

Seat - Box
Seatpost - Box
Seatpost clamp - Box
Front hub - Box
Rear hub - SD Sniper
Front rim - SD-X M58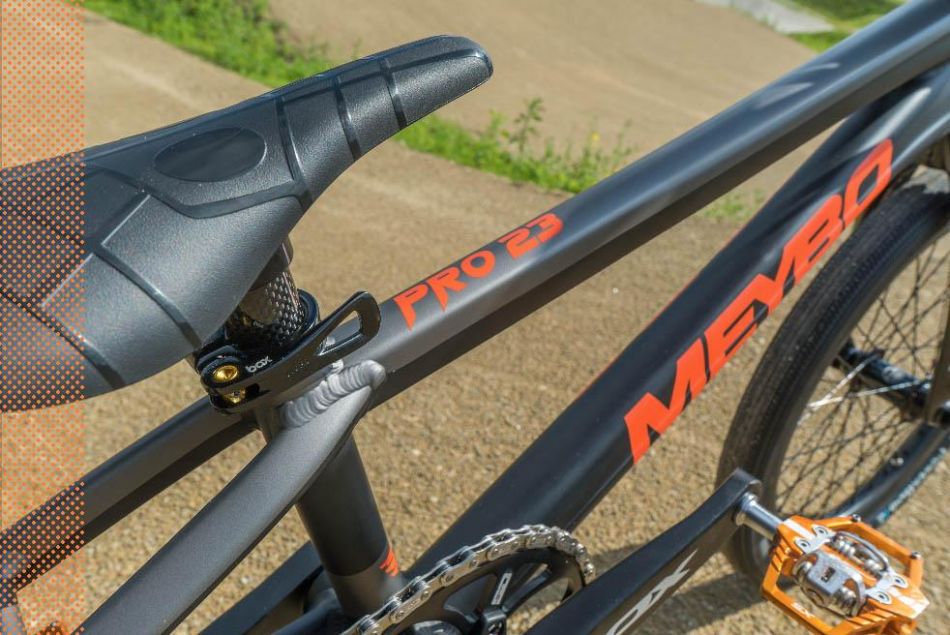 Rear rim - SD-X M58
Tires - Tioga - currently PowerBand's, sometimes PowerBlock's or Fastr's
Chain tensioners - Intergrated
Numberplate - Box
Weight - Good question, all I know is that it's a bit lighter than my old one.
Thanks to: My sponsors for the parts and BMX24Seven for building it up!

Pics by Niek Kimmann