injury I didn't race much.
Do you always run the same gearing?

Elke Vanhoof: Yes for every race
Do you think you're missing out by not riding a carbon frame?
Elke Vanhoof: When I rode for the Supercross factory I had a carbon frame, it was good to ride but not much different from my Pure bike now. So no, I don't think so.
Do you experiment much with sizes of your frame, stem, bars, crank length to find the right set-up?
Elke Vanhoof: We did experiment and now I'm always riding the same, if it's good it's good right? :)
Do you have something customized to make your bike more personal and perfect for you?
Elke Vanhoof: Well, fietsstickers.be gives me the opportunity to customize the stickers on my bike and helmet. For now it's the rainbow colors and I love it!
Does weight of your bike matter much to you?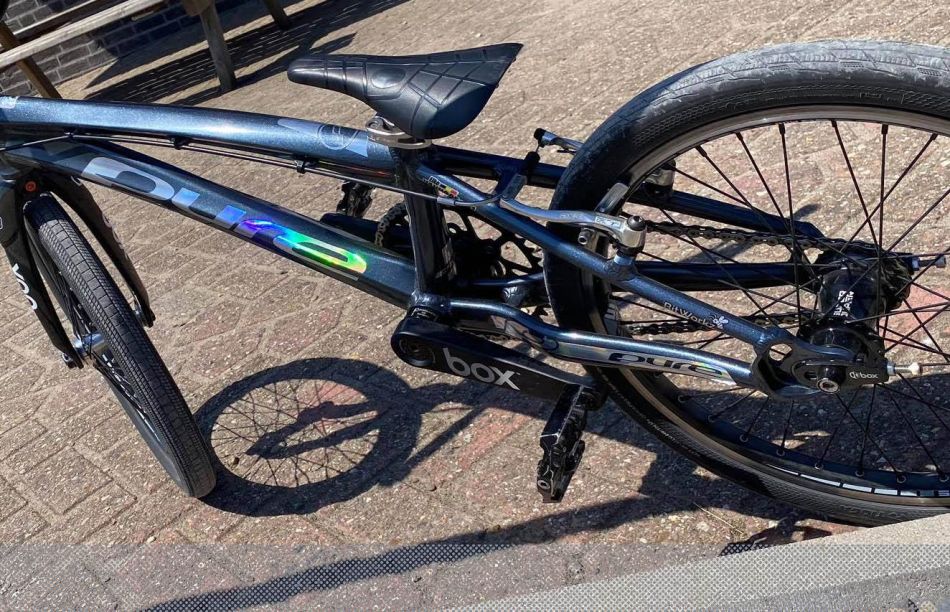 Elke Vanhoof: Yes, the less you and your bike weigh, the faster you can go. But I think on this moment all the BMX bikes and parts are pretty good and lightweight.

What's the benefit of Lock-on grips?
Elke Vanhoof: I'm a big fan of lock-on grips. When I was younger I crashed because my grip was coming off the handlebar in the turn. And got my handlebar into my stomach.
Please take us through your parts list: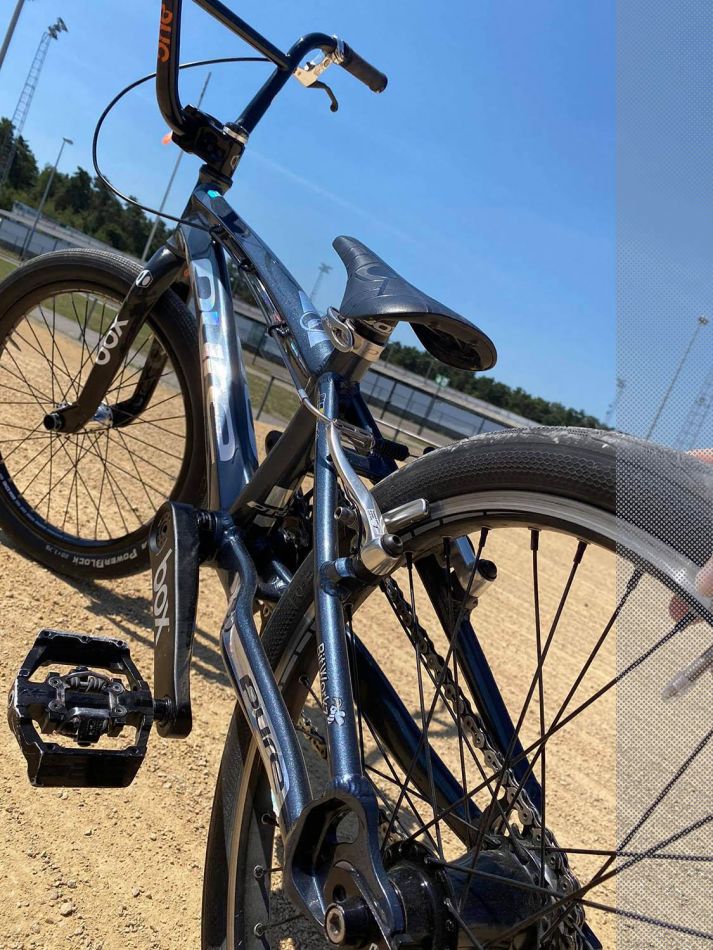 Frame - Pure BMX
Fork - Box
Bars - Box
Grips - Box
Stem - Box
Headset - Box
Brake lever - Shimano
Brake - Shimano
Cranks - Box
Pedals - HT
Seat - Box
Seatpost - Box
Seatpost clamp - Box
Front hub - SD
Rear hub - SD
Front rim - SD
Rear rim - SD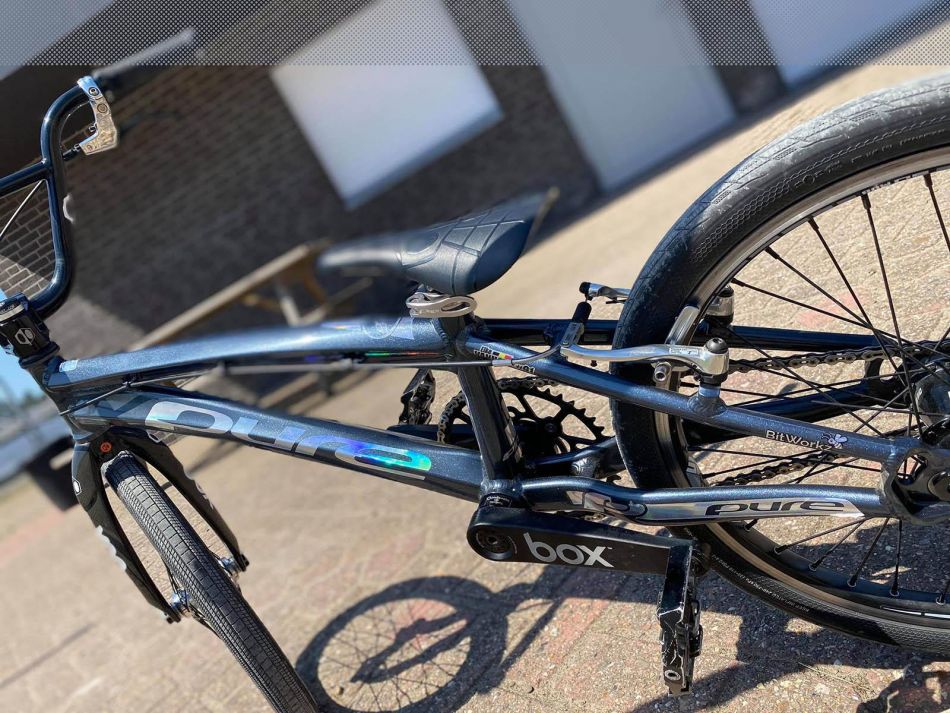 Tires - Tioga
Chain tensioners Box
Number plate - Box
Thanks to: The Belgian Defence, Belgian Cycling, all my sponsors, and everyone supported me in my BMX journey.

Pics by Elke Vanhoof