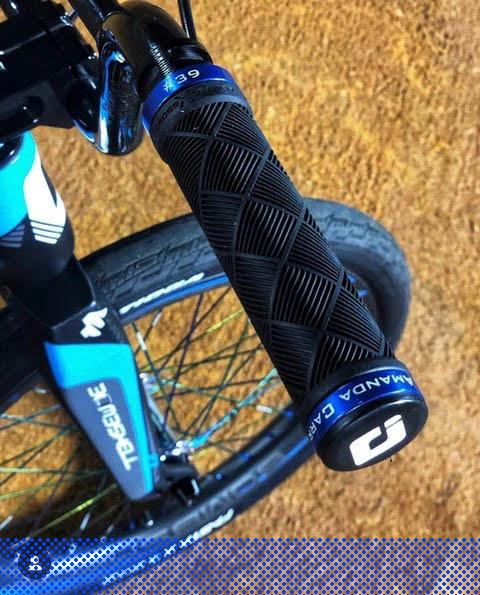 Amanda Carr: Not really, I'm pretty standard with my parts. I'm not chop sawing anything or flipping pieces upside down.
Do you have a spare bike for the rainy training sessions?
Amanda Carr: I used to have two bikes always, but now I just have this one :)
How much do you think your bike is worth the way it's set up?
Amanda Carr: Oh man… that's a tough one… I'm going to completely guess and be off I'm sure. But I'll guess somewhere between $3k-$5k?? Dave from Bombshell is going to cringe hahahahaha
When's your next race going to be?
Amanda Carr: Hoping the USA BMX National at my home track in Punta Gorda, FL in October 2020. I have something special for that if we can pull it off with all this COVID stuff. But I'll be announcing that later.
Please take us through your parts list:
Frame - Orca Pro
Fork - Bombshell
Bars - Tangent Flat Iron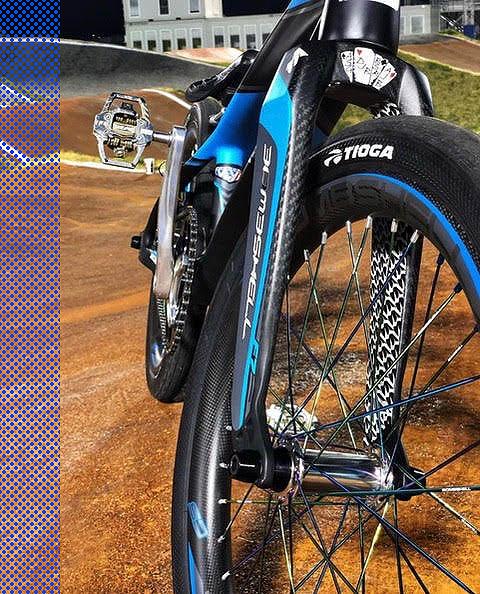 Grips - Odi Cross Trainer, custom with my name on them :)
Stem - Avian 55mm
Headset - Not sure maybe Bombshell?
Brake lever - Bombshell
Brake - Bombshell
Cranks - DXR 175mm
Pedals - HTC
Sprocket - Rennen 43.8 x 16
BB - Promax
Chain - SRAM
Seat - Tangent
Seatpost - no clue
Seatpost clamp - Bombshell
Front hub - Bombshell
Rear hub - Bombshell
Front rim - Carbon Bombshell
Rear rim - Carbon Bombshell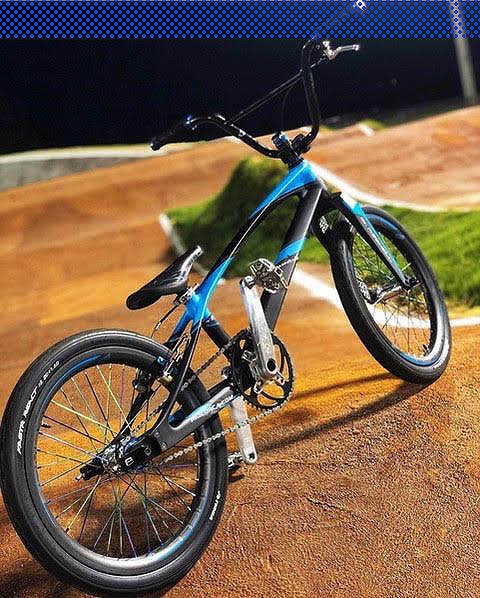 Spokes - Bombshell (these are soooooo pretty, they might be my favorite part of the bike!)
Tires - Tioga React
Tubes - Good question hahah
Chain tensioners - Promax
Numberplate - Box
Weight - 15.6lb
Thanks to: As always my Mom & Dad. I know people say this, but they have really supported me financially and fronted whatever was needed to get me to races when we were in the run for 2012 and 2016 Olympics. Racing at the 2016 Olympic Games, I teared up standing behind the gate when I could see them in the last straight stands.
Of course family, friends, and fans. They always keep my spirits high :)
Bombshell, Under Amour Thailand, J&R Bicycles always takes care of me, ODI, & 100%