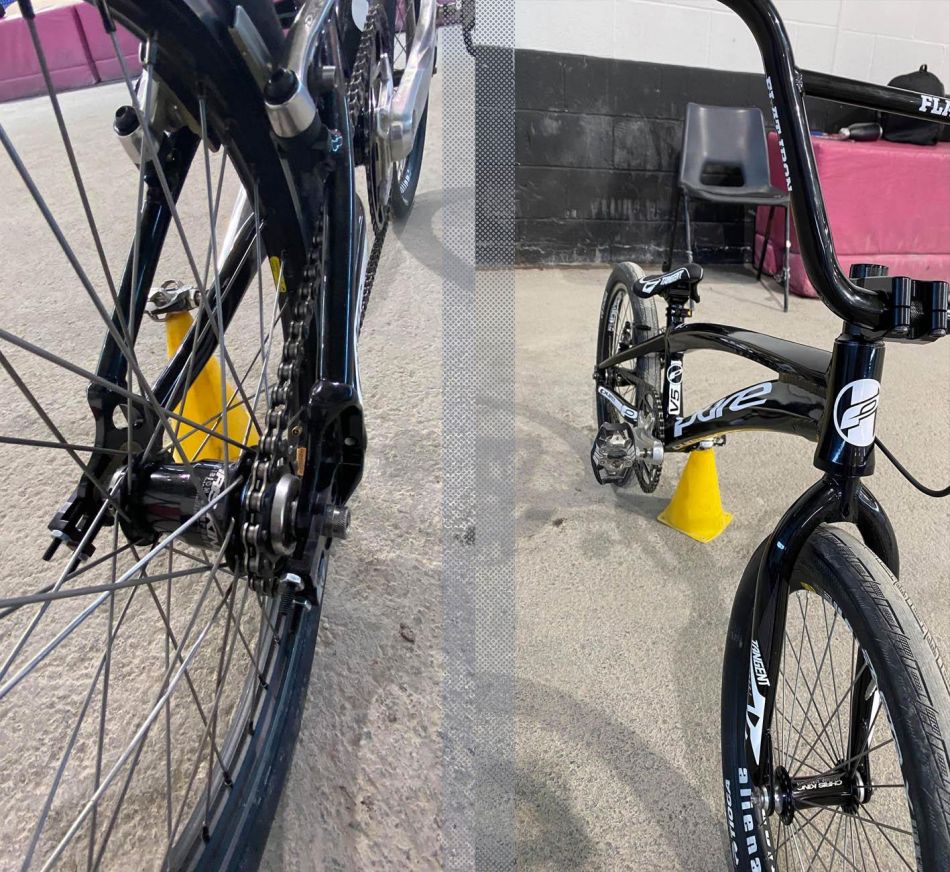 Quillan Isidore: Fortunately Pure are sponsored by some great partners such as Alienation, Izumi and Tioga so they come with the set up. I spoke to Tangent Products myself at the end of the 2018 season to see if we could sort out a deal.
Who's helping out getting the parts together for the bike?
Quillan Isidore: I'm very lucky to be supplied parts by Tangent, Alienation, tioga, Izumi and Shimano.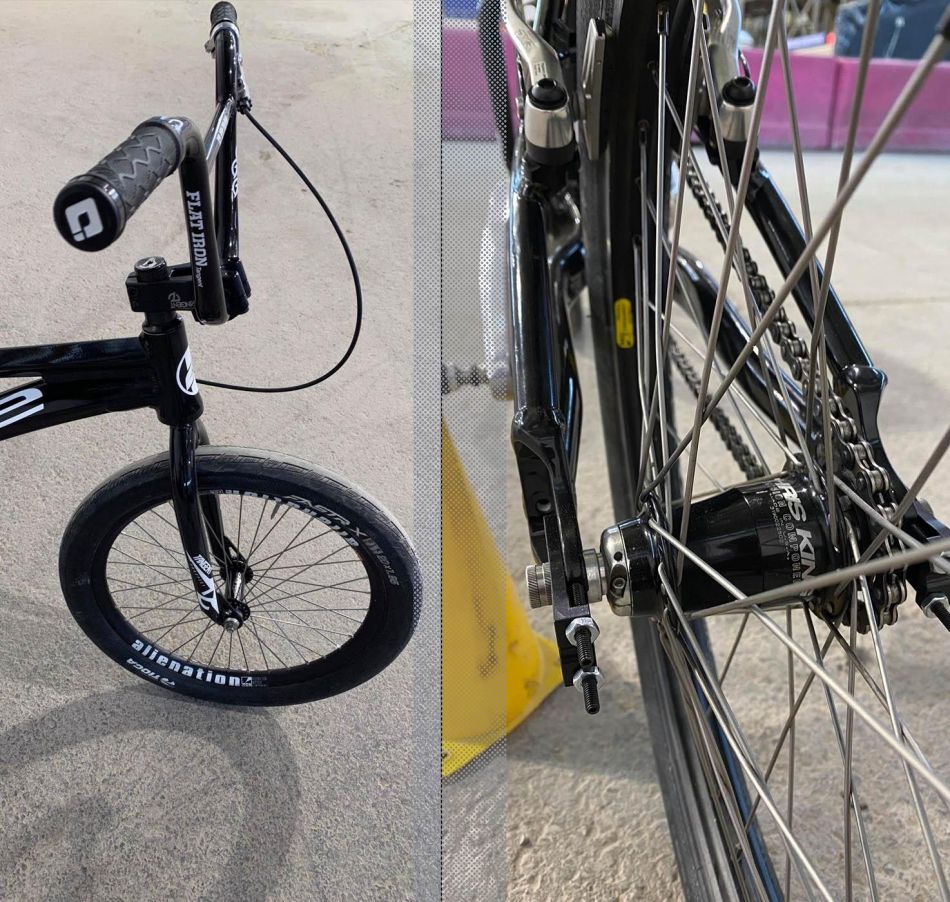 What is the geometry and length of your race frame?
Quillan Isidore: 23" TT & rider area. I've had made a longer back end for my Pure too. I run that as 16.3".
Are you picky on bike parts, geometry, handling, tire pressure?
Quillan Isidore: Not at all. I've played about with bar height a bit but nothing crazy. I don't look too much into all of that so as along my bike feels comfortable I'm all good. I do like my tyres being rock solid though...

Do you have a second bike set-up as a back-up?
Quillan Isidore: I do indeed which is a replica of bike no.1 & I do swap bikes a lot during training sessions when I need to ride two different gear set ups.
How important is bike weight to you?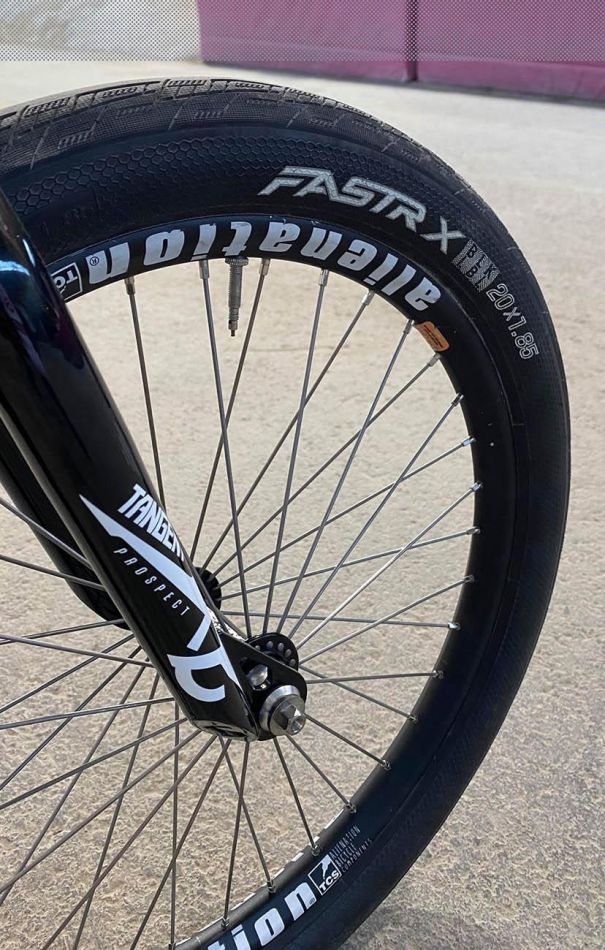 Quillan Isidore: For me not important as I weigh so much. I stopped running carbon parts when I was 15 as I stopped trusting them.
Do you like bike maintenance including the cleaning?
Quillan Isidore: I do. I find it therapeutic at times! I do have our British cycling mechanic Al Williams who helps a lot with that too before races & during.
What bike part do you change the most?
Quillan Isidore: Handle bar grips and tyres at least once a month.


Please take us through your parts list:
Frame - Pure XXXL
Fork - Tangent
Bars - Tangent 9" Rise
Grips - ODI Tangent
Stem - Tangent 67mm
Headset - Tangent
Brake lever - Shimano DXR
Brake - Shimano DXR
Cranks - Shimano DXR 180's
Pedals - Shimano DXR
Sprocket - Tangent
BB - Chris King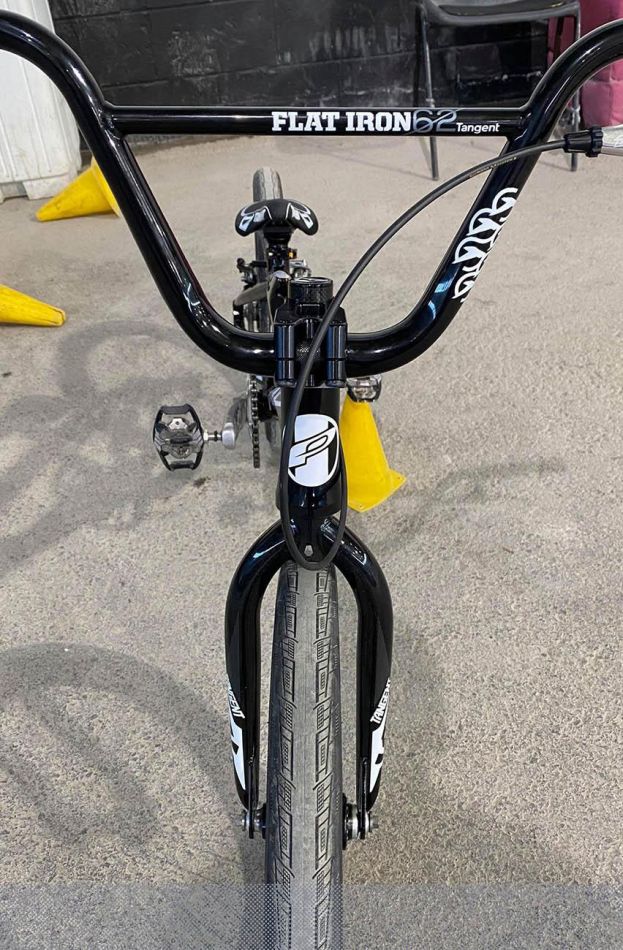 Chain - Izumi
Seat - Tangent
Seatpost - Tangent
Seatpost clamp - Tangent
Front hub - Chris King
Rear hub - Chris King
Front rim - Alienation
Rear rim - Alienation
Spokes - Raw Titanium
Tires - Tioga FASTR
Tubes - Any
Chain tensioners - Tangent
Number plate - 164
Thanks to: Massive thanks to Pure bicycles for supporting me 5 years. Clark & Kent contractors, Tangent Products, alienation, Shimano, Tioga, Izumi, Zulu, Fasthouse, Pro-Green for all their support over the years.