Chris King hubs, and after that I've spiced it up with some blue parts, since I love blue on a bike! It rides super well too, but how can it not, with all these great parts?! My Race bike is with black HT pedals and black Avian stem instead, but with turquoise hubs in the middle of the rainbow spokes.
You've got a big sprocket up front. You must have some power legs?
Simone Tetsche Christensen: They can't get powerful enough can they?! Haha, but I've liked to have a big sprocket up front for a while, but I don't ride that massive of a gear though.
How does the Carbon feel?
Simone Tetsche Christensen: I like the Carbon! With both having a Carbon frame with carbon rims and carbon fork, it makes for a very stiff bike, which needs some getting used to, but after that you got yourself a fast bike!
Do you experiment much sizes of your frame, stem, bars to find the right set-up?
Simone Tetsche Christensen: No, I haven't done too much with that, my bike setup has been how I like it since the start.
Do you have something customized to make your bike more personal and perfect for you?
Simone Tetsche Christensen: Nope, it's perfect as it is, with these parts.
Usual tire pressure?
Simone Tetsche Christensen: 95 psi
What's a bike part you change on the regular?
Simone Tetsche Christensen: Grips, pedals, chain and tires.
Do you clean the bike after a rainy session if you know the next session is in the rain as well?
Simone Tetsche Christensen: At the centre, we ALWAYS keep a clean bike, no matter what weather it is, for the next track session. It's a team rule we have, and I keep it up being at home too.
Please take us through your parts list: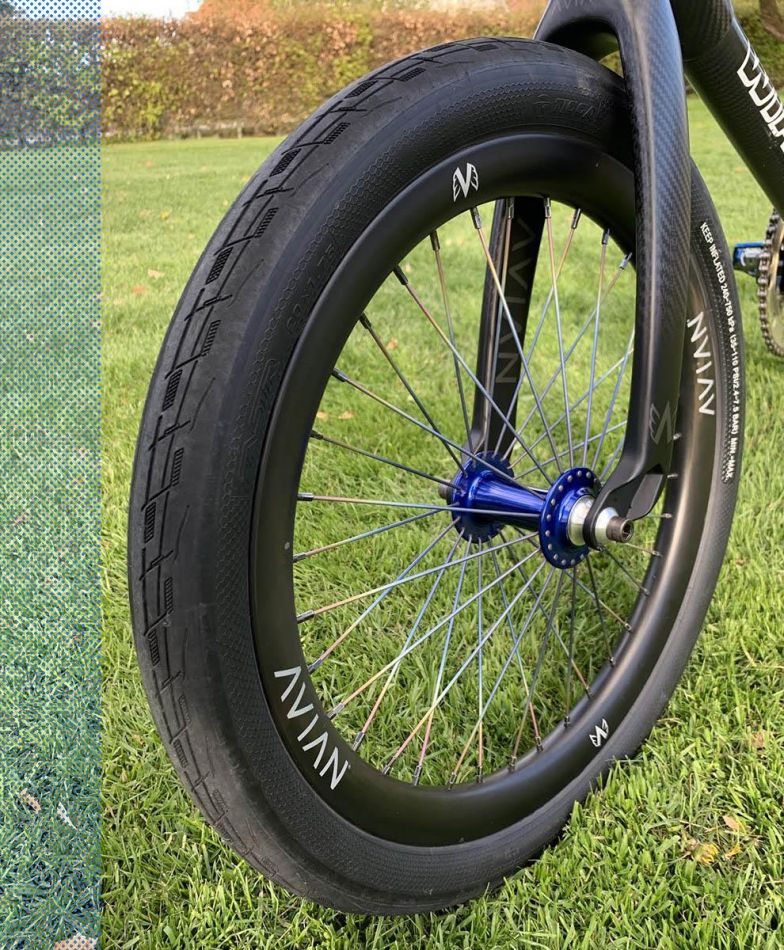 Frame - Wiawis
Fork - Avian Brand
Bars - Renthal Cycling
Grips - Renthal Cycling
Stem - Avian Brand
Headset - Wiawis
Brake lever - Shimano DXR
Brake - Shimano DXR
Cranks - Avian Brand
Pedals - HT Components, T1 SX
Sprocket - Renthal Cycling
BB - Avian Brand
Chain - Izumi Chain
Seat - Tioga
Seatpost - Tioga
Seatpost clamp - Wiawis
Front hub - Chris King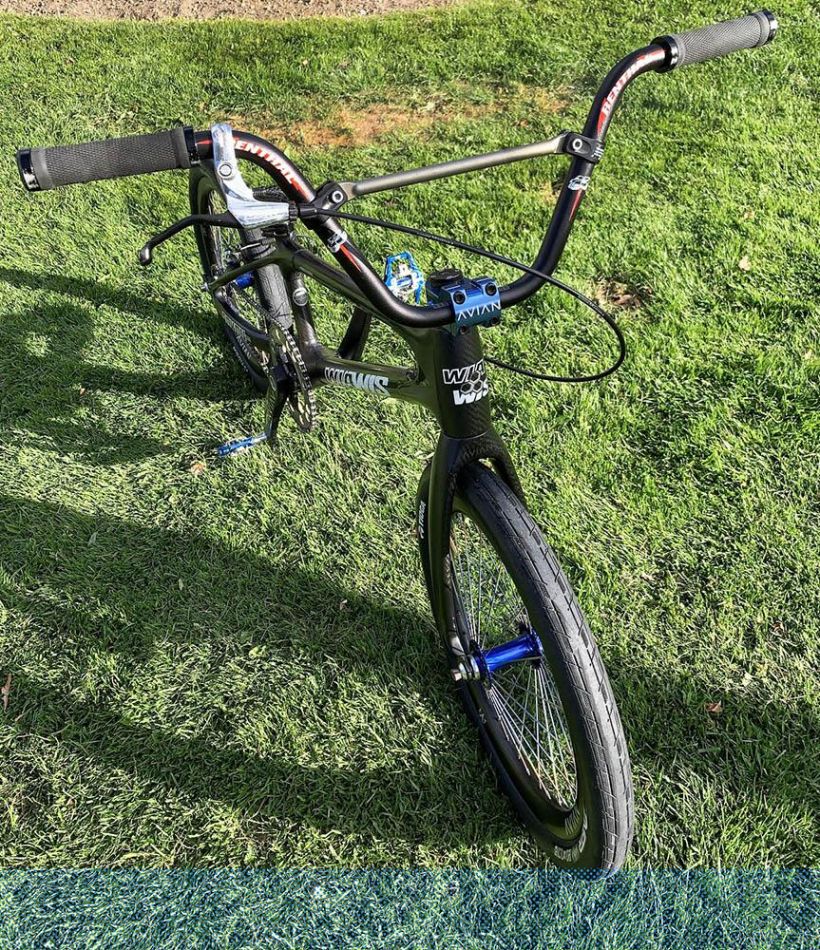 Rear hub - Chris King
Front rim - Avian Brand
Rear rim - Avian Brand
Spokes - Titanium Spokes
Tires - Tioga FastR X
Tubes - Tubolitos
Number plate - The one I get at races
Weight - 8,3 kilos
Thanks to: World Cycling Centre and Liam Phillips and all the sponsors for WCC: Wiawis, Avian Brand, Renthal Cycling, HT Components and Tioga, to make sure I got the best parts out there! And also a big thanks to Odum Racing!