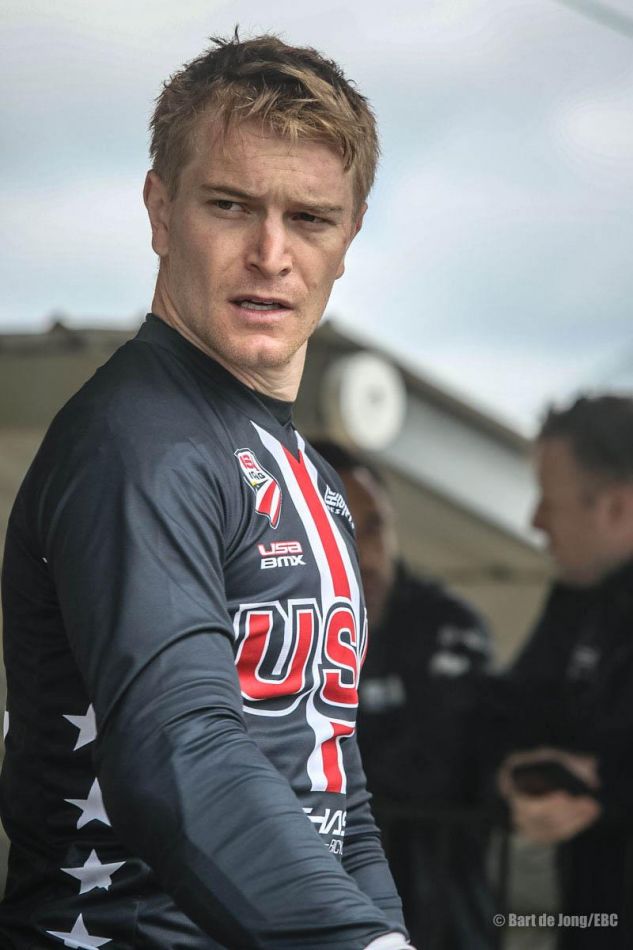 Connor Fields: Again this is all chosen by the Chase team. I think they start with the bike, then match the gear after!

What is the geometry and length of your frame?
Connor Fields: Chase ACT 1.2 XXL+. I honestly don't know my back end, but I know the top tube is 21.75. Part of the advantage of riding the same bike for 10 years, it never changes.
How does the Carbon feel, how long did it take you to get used to it?
Connor Fields: It for sure took me a couple weeks. I really liked it from day 1 though. I immediately felt improvements, and the biggest change I felt was in the turns, which I was surprised by.
Do you experiment much with sizes of your frame, stem, bars to find the right set-up?
Connor Fields: Not at all. I have been riding the same size for 10 years and riding the same equipment, so it helps to make it easier. I have made some changes over the years but nothing major. Stem size, move a spacer around, that kind of thing. The thing I change most is gears, I have raced on 7 different gear ratios over my career.
Do you have something customized to make your bike more personal and perfect for you?
Connor Fields: The only thing I have custom is the pedals to make them extra tight. Everything else is stock!

Did you have a special Olympic colour scheme already in the works?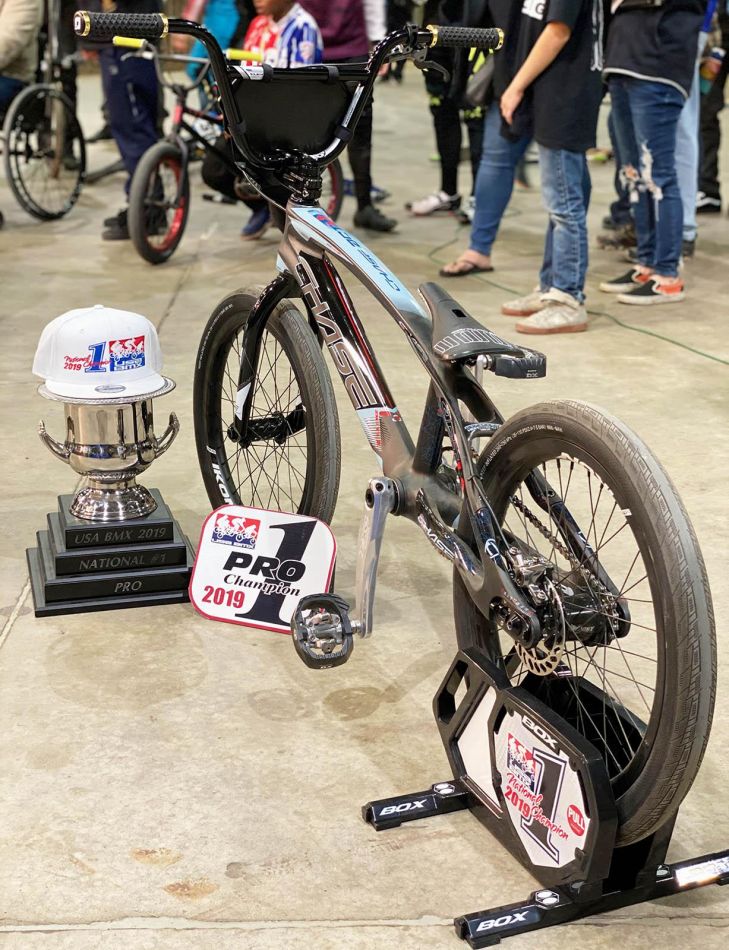 Connor Fields: I do! It is red, white, and blue! It will be awesome though I can't wait to see it......next year.

What's a bike part you change on the regular?
Connor Fields: I actually hate changing things. I would keep everything the exact same if I could, but most would probably be tires.
What are your thoughts on disc brakes?
Connor Fields: I was against them at first. But then I did a race in the rain, and they worked perfectly and after that I started to like them a bit more. I still don't know much about working on them, but I see why people like them. For me it doesn't really make much of a difference either way. I'm pretty simple.

How much does the baby weigh?
Connor Fields: No idea. Never weighed it.
Please take us through your parts list:

Frame - Chase ACT 1.2
Fork - Elevn 7.0 Pro Tapered steer 20mm dropout
Bars - Elevn STL 8.0 22.2 flat
Grips - ODI Vans
Stem - Elevn 22.2 Overbite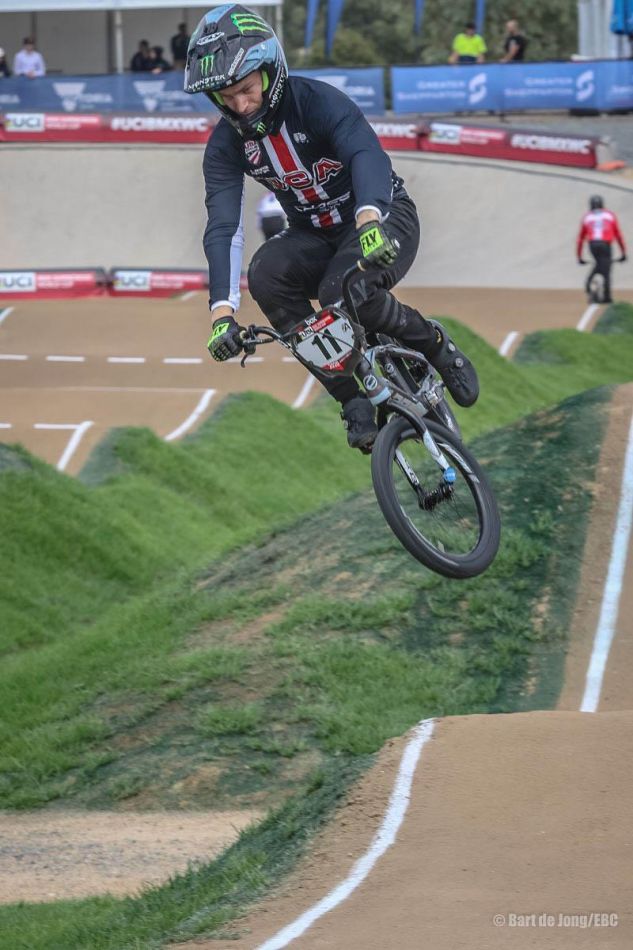 Headset - Elevn integrated tapered 1 1/8 - 1.5
Brake lever - Shimano
Brake - Shimano
Cranks - Shimano DXR
Pedals - Shimano DXR
Sprocket - Elevn 45T
BB - Elevn PF 24 BB86 Ceramic
Chain - KMC
Seat - Elevn pivotal
Seatpost - Elevn aero Carbon fiber
Seatpost clamp - Elevn Aero
Front hub - Onyx
Rear hub - Onyx SS
Front rim - Ikon Carbon
Rear rim - Ikon Carbon
Spokes - Excess double butted
Tires - Tioga FSTR BLK Label 1.75
Tubes - Excess
Chain tensioners - Chase ACT 20mm integrated
Number plate - Tangent # 11
Thanks to: Everyone that helps put this bike together !