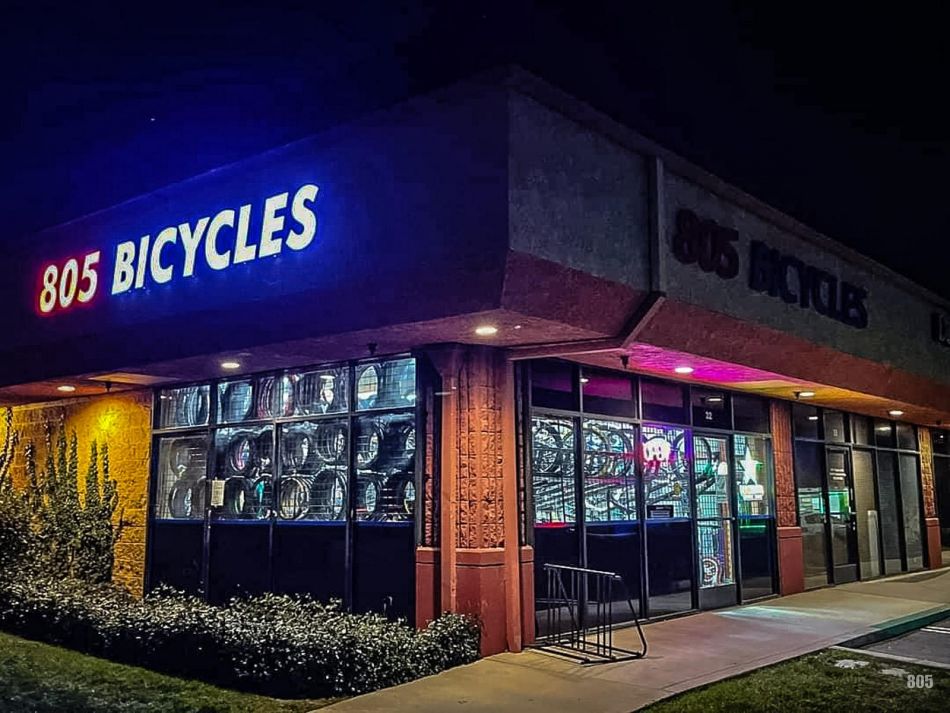 What did it take for the store to grow since you owned it?
805 Bicycles: We simply leveraged our existing Social Media Channels & revamped the store's local media presence to generate more buzz. We also participate with the local Chamber of Commerce & help local schools with fundraisers.
Has the corona pandemic ended where the store is located?
805 Bicycles: Yes, for the most part. It's certainly nice to see our customer's smiles again!
Has it been a challenge getting the bikes/product in stock that you need for your customers?
805 Bicycles: It was challenging earlier in the year. It seems that the supply chain bottlenecks have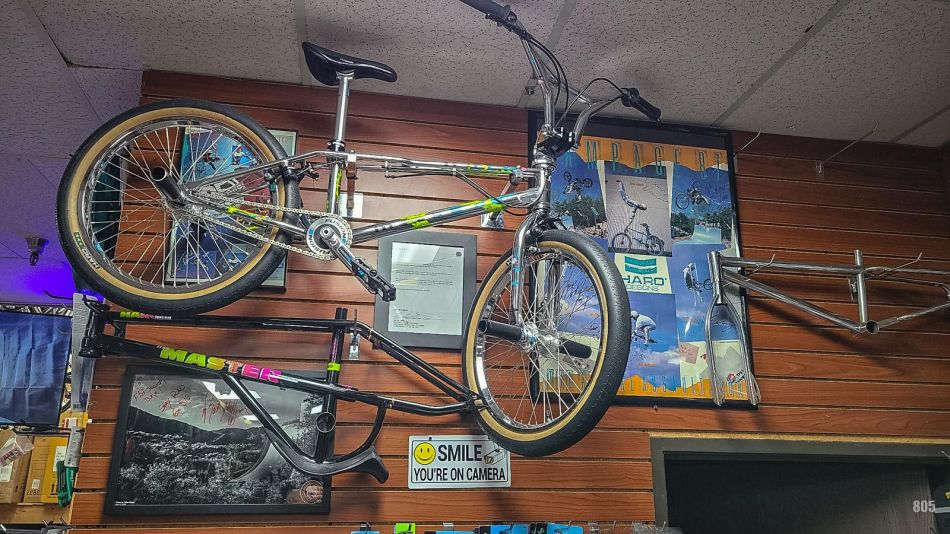 been cleared & bikes, parts & accessories are once again plentiful.
Who are the most famous BMX-ers in your region?
805 Bicycles: Simi Valley, where our Shop is located has a lot of BMX history. For example, Skip Hess the inventor of the MotoMag Wheels & original founder of Mongoose, designed & built his 1st BMX wheels in his garage. Lengendary BMX Racer, Eric Rupe also lives in the area & stops by regularly.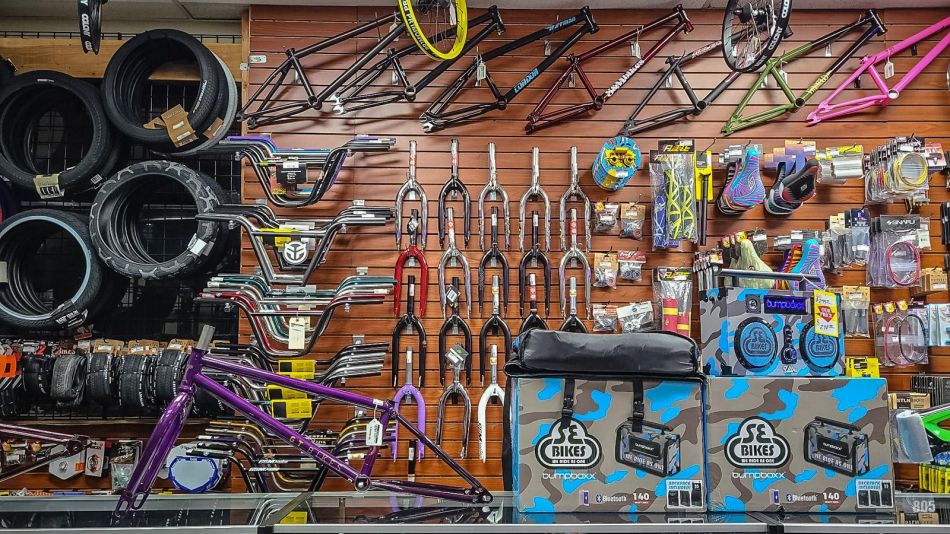 Do you do BMX Racing as well as BMX Freestyle? What other bikes do you offer?
805 Bicycles: Co-Owner Nick Mencuri raced for many years & still rides to this day. We offer a wide range of BMX Brands & we are the largest BMX Shop in the county! We proudly carry: Colony, S&M/Fit, Kink, Redline, GT, S.E. Bikes, Stolen Brand, We The People, DK, Merritt, Primo, Total BMX, Tall Order, BullsEye Products, Merritt, Odyssey/Sunday, Profile, etc.
Do you do online sales as well as in store business?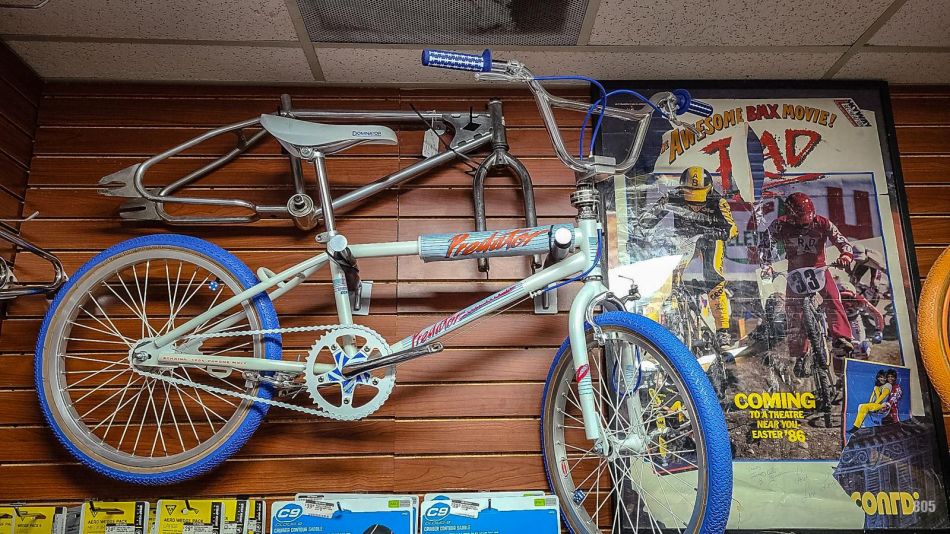 805 Bicycles: Yes, we currently host two Sites: flatsocietybmx.com for all things Flatland & level7bmx.com for Park, Street & Race Products.
Do you organize local events to support the local scene & get the customers in the shop?
805 Bicycles: Yes, we actively host Flatland Jams & Sponsor events throughout the year. One of our Canadian Pro Riders: Jean Francois Boulianne is currently touring & helping to grow the Flatland BMX scene at various locations all across the United States.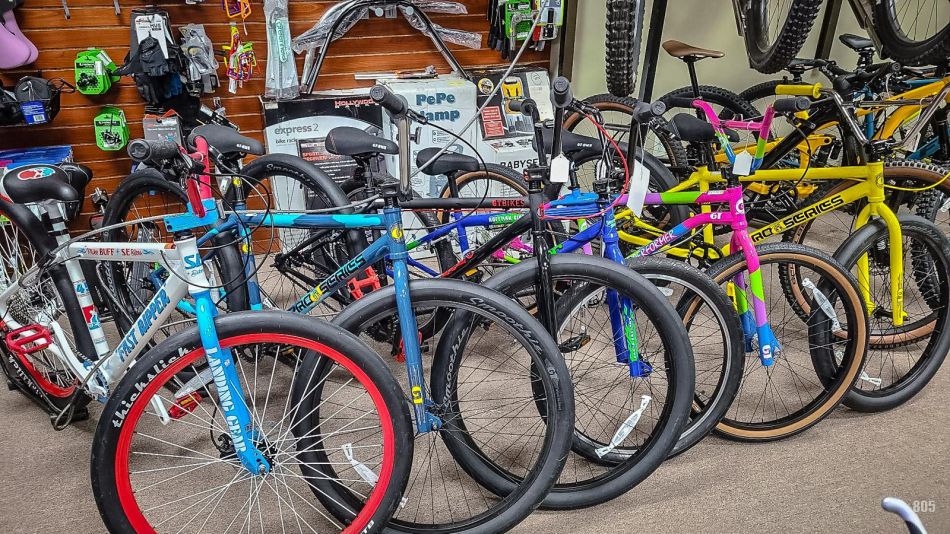 What are some of the plans with the shop?
805 Bicycles: We are always actively doing whatever we can to grow all aspects of BMX & help support the riders. We are also looking into being a U.S. Distributor to carry brands that are currently in short supply or unavailable here in the U.S.
Which riders do you support?
805 Bicycles: We have a full roster of riders both domestically & internationally. Our Pros are: Dan Hennig (Germany) Jean Francios Boulianne (Canada) & Bryan Huffman (North Carolina) We also Sponsor a number of Am
ateur Riders: Che Cherechukwu (Nigeria) Ed Jodie (Texas U.S.) Chris Armstrong (Indiana) Kevin Edwards (North Carolina) Robert Victoria (New York) & John Killip (Florida) & Michael Alvarez (Florida) as well as "family riders."
Where can people check out what you guys are offering?
805 Bicycles: Check out our Shop on F.B. @805bicycles You can also find specific BMX news & products @fltscty (F.B. & I.G.) @level7bmx (I.G.)
Your website: Check out our BMX Shop online at: flatsocietybmx.com & level7bmx.com