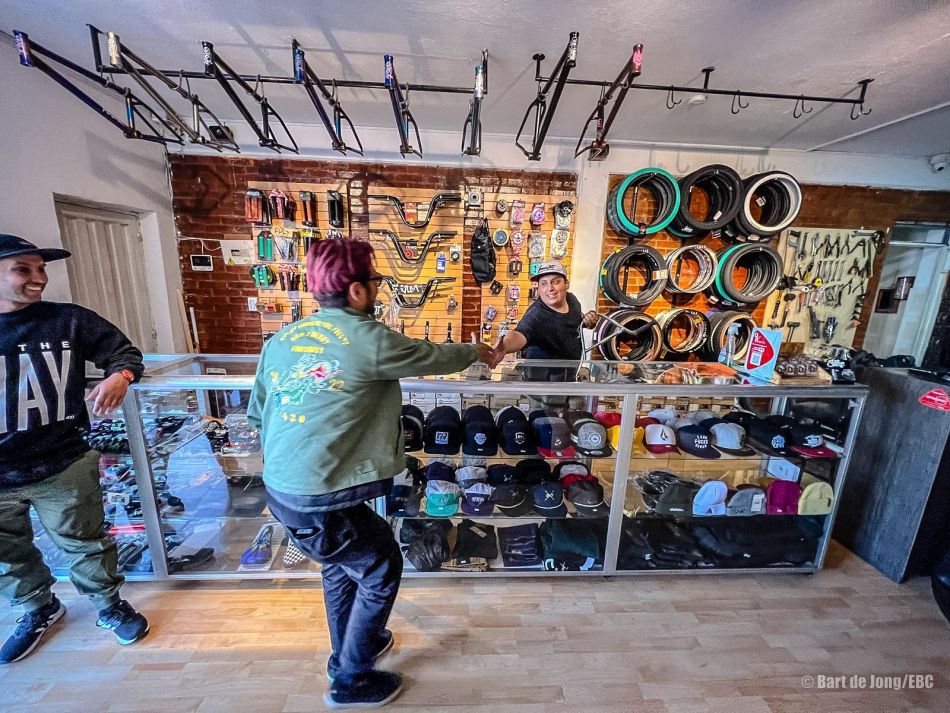 pure BMX with Cult, Mutanty, BSD, Odyssey and Fade as some of the brands that they were selling at their BMX shop. The personal bikes and the rails outside showed that it was a rider owned business. The interior was well done with a nice wooden floor and the lights made sure the products got attention. With a full clothing rack and shoe corner Stike had more to offer than just BMX parts.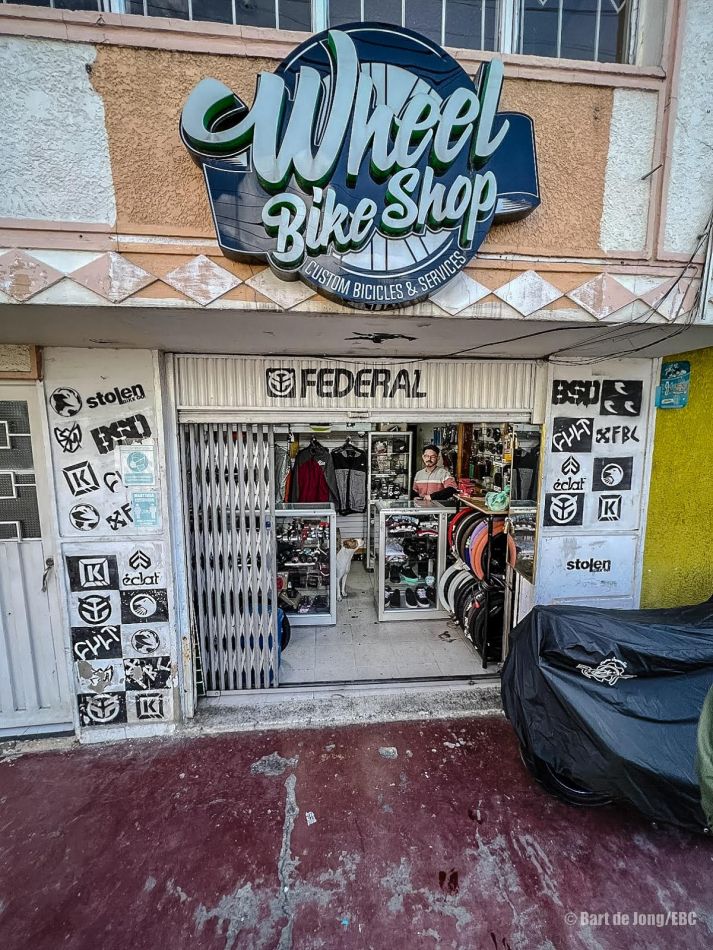 Literally a minute walk from Stike another core BMX shop was located by the name of Wheel Bike Shop. In fact it was a sister shop of Fuel but sold more product than just their own. The locally made frames they had on offer looked great for the price. At this point we had already visited 3 core BMX shops in one city. The BMX scene is lucky having passionate people run these places.

It was back in the car to step out of it only 5 minutes later for another interesting visit. From the outside you would have never known that an indoor BMX park and, you guessed it, a solid BMX shop was hidden behind the golden door with 52a - 32s listed above it. Underground park was the name of the ramp set-up that had quarters on each side, a spine in the middle, a box jump and a foam pit.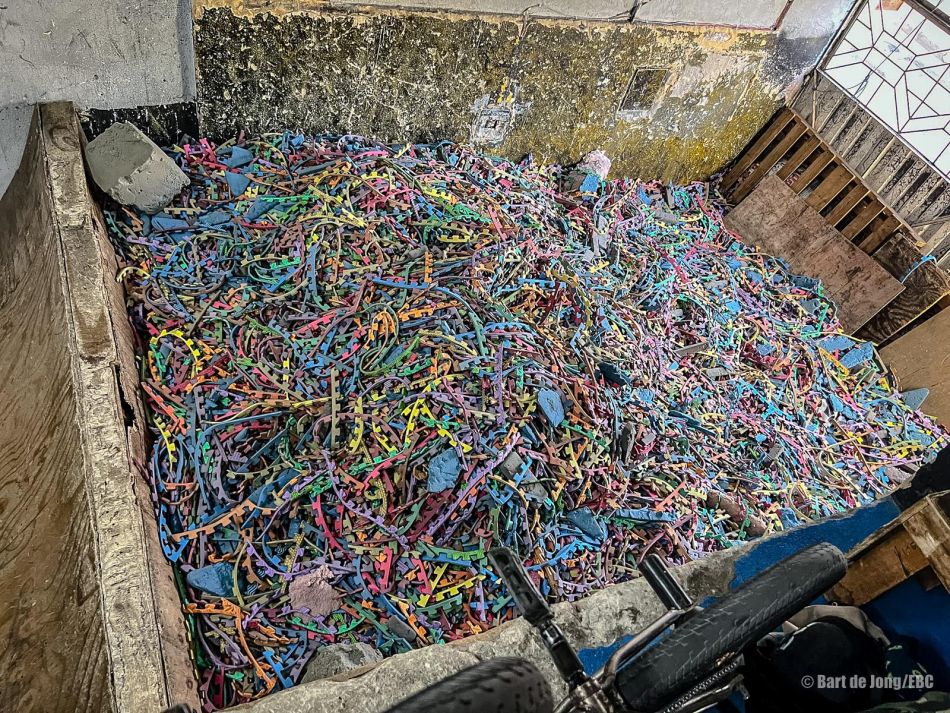 The park had been around for ages and hidden was another very well stacked BMX shop that offered everything you need as a rider.

From here we drove to FADE footwear, a BMX owned and run company where shoes are made in-house except for the stitching. The process from start to finish was explained which was super interesting. We'll touch on the shoe company an other time and have pictures to share. Be patient here.

After a nice coffee at a local coffee shop Esteban and Sebastian parked their car at a parking lot that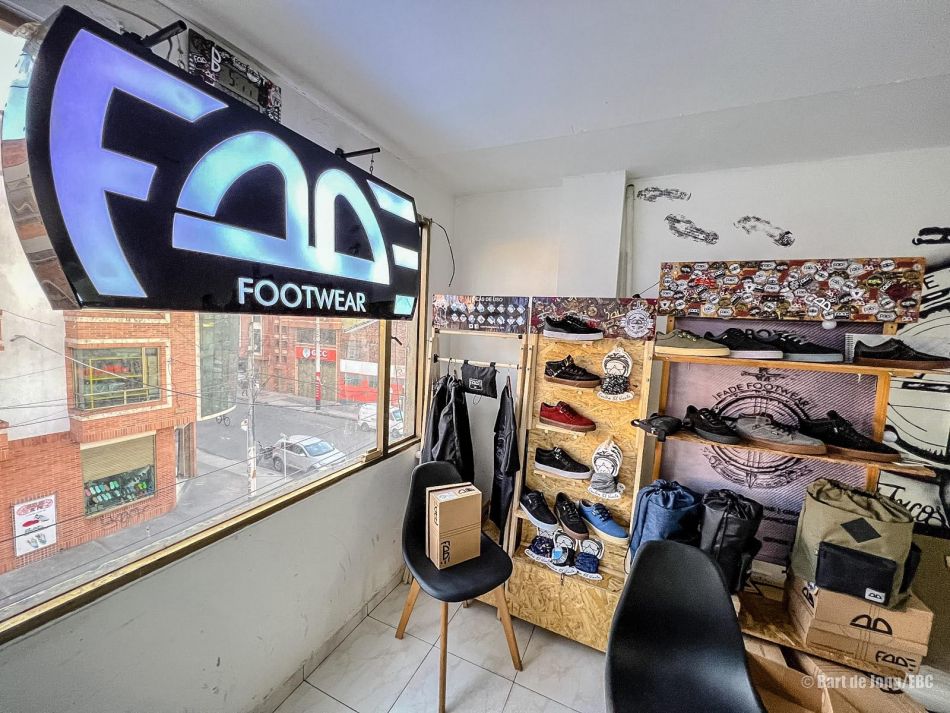 had a BMX shop attached to it. Things were under construction a little but the shop had parts that anyone could buy and rip on. Dinner was had at a Japanese restaurant and then it was off to a flatland spot that is screaming for an event. The spot happened to be just 2 blocks from my hotel but I would have never found it if the Palencia brothers had not shown me the place. Thanks guys for the tour. It's something I love to do when I'm in places that are new to me. It means a lot that people are taking their time to show me around. It's good to learn about BMX in other parts of the world and a bit of BMX Freestyle in this Colombian BMX Racing trip was very welcome.

BdJ