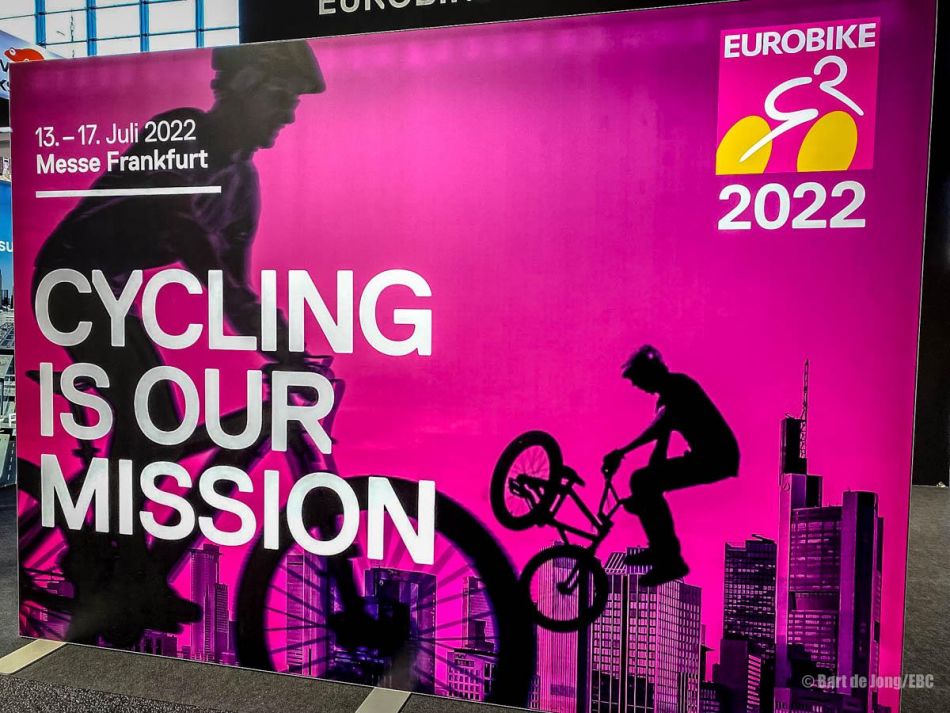 claimed it to be 40% of what it used to be. The A and B halls were not sold out. In the great years extra tents had to be added to host all brands. My first year to Eurobike was 1989 and I've only missed a few. It is in fact the only time of the year that I get to say hi to former colleagues at GT, Haro, Mirraco and international industry folks. The first person we ran into was former Dragonfly/Mutation rider Marcin Stypulkowski who had left AlpineStars and is now working for Paul Lange/Shimano. If we had not gone, we would not have known. And that's the beauty of these tradeshows. Catching up, drinking coffee and moving on to the next. If we would have wanted to, we could have walked the show in 3 hours. But we didn't. After quickly peeking in on Thursday we went to the Lake of Konstanz. For me it was a walk in memory lane.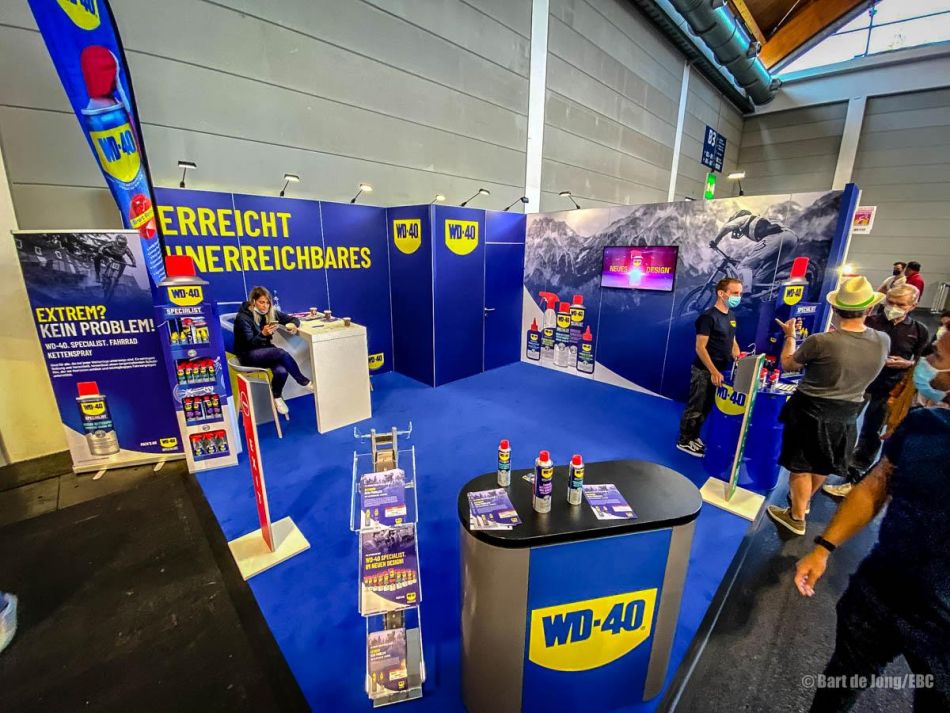 For Philip it was his first time. We actually walked the stairs to the top of the viewing tower, something I had never done before. We ran into Tuuli of Ampler bikes/Simple Session before we had dinner with the Freedom BMX crew and all the BMX riders and staff that were in town for the BMX shows the upcoming days. After dinner (thanks!), we threw two 2-second tents in the air at the campsite and called it a day.

After a camping shower at the Eurbike campsite Philip and I walked the five minutes to the front entrance. After the Covid QR-code check and pass control we were in. Masks mandatory inside. No masks outside. We decided to sign up for some bike testing. We had noticed that 80% of the bikes on display were E-bikes.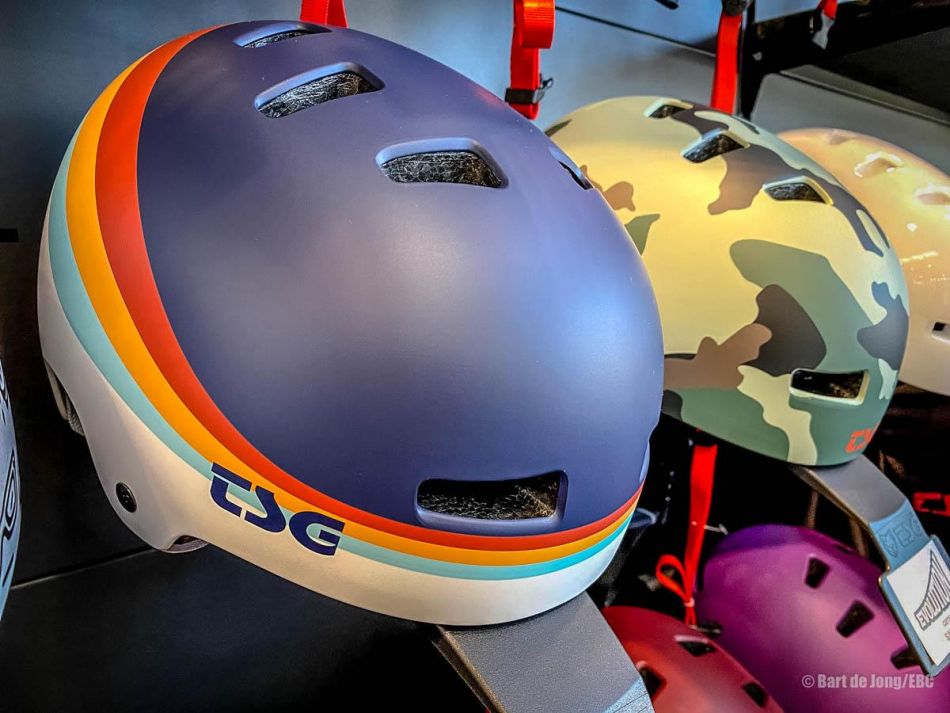 If you don't think it will rule the bicycle industry, think again. It will. Them Super73 bikes were fun to ride, we also rode the Ampler bikes (of course), some E-MTB's, E-KTM's, Storck road E-bikes and even an Electric scooter, just for the heck of it. No E-BMX bikes in sight though (luckily). It was time for coffee and we found some at Shimano and sat down with former BMX rider Dennis Weijers (now Shimano Europe Marketing director). Again, it was great to catch up and talk all things BMX. We were now running late for our lunch appointment with Haro's Pete Garski at the Zepplin museum across the street.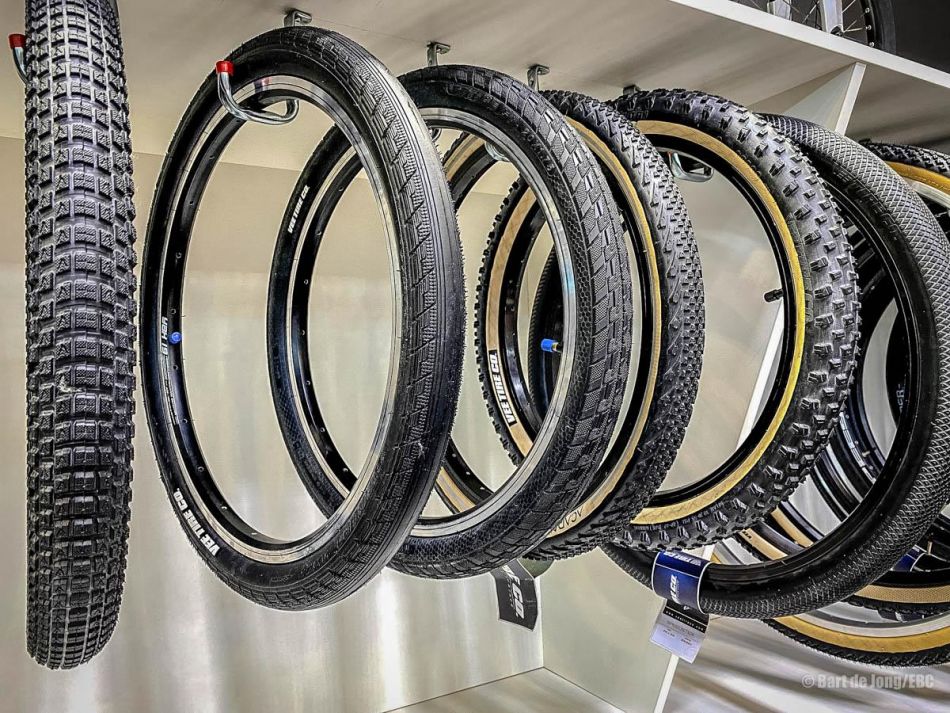 Pete always has the latest news on former GT/HARO colleagues and knows the international trade better than anyone. It is clear that the production struggle is real, the container pricing is through the roof, and the bikes that do come in are sold the next day. It's a strange situation for sure and it's not over just yet. The key is being creative in many ways and adapt to the market.

After lunch we could finally check out a BMX Freestyle show but not before having a chat with Arne Lübke of TSG/Mongoose. We had one eye on the flatland show that was happening to the right of us and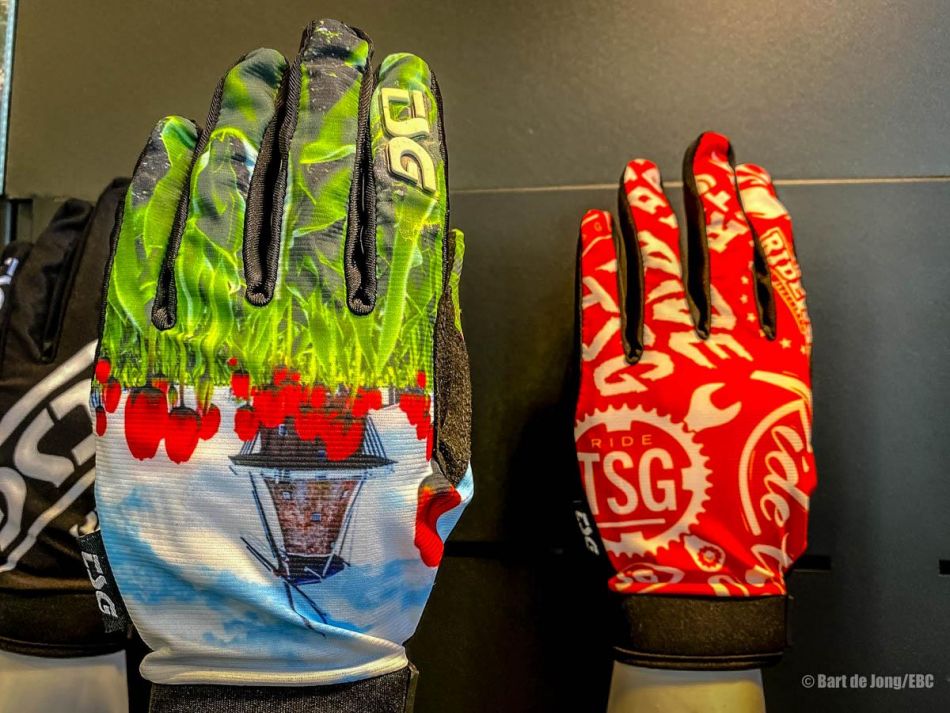 then proceeded to the Braun (All-In) spine mini to catch up with BMX pros Paul Thölen and Tom van den Bogaard who had arrived into town late last night when dinner was already finished. It was good to see the BMX activity at the show, more about it HERE. Honestly, at this point we had not seen anything of the show yet and decided to walk the booths on the A-side. To be fair, it was tough to find any BMX products. No BMX brands were present as in previous years so except for some BMX tires, gloves, goggles, helmets and accessoires, there was not much to s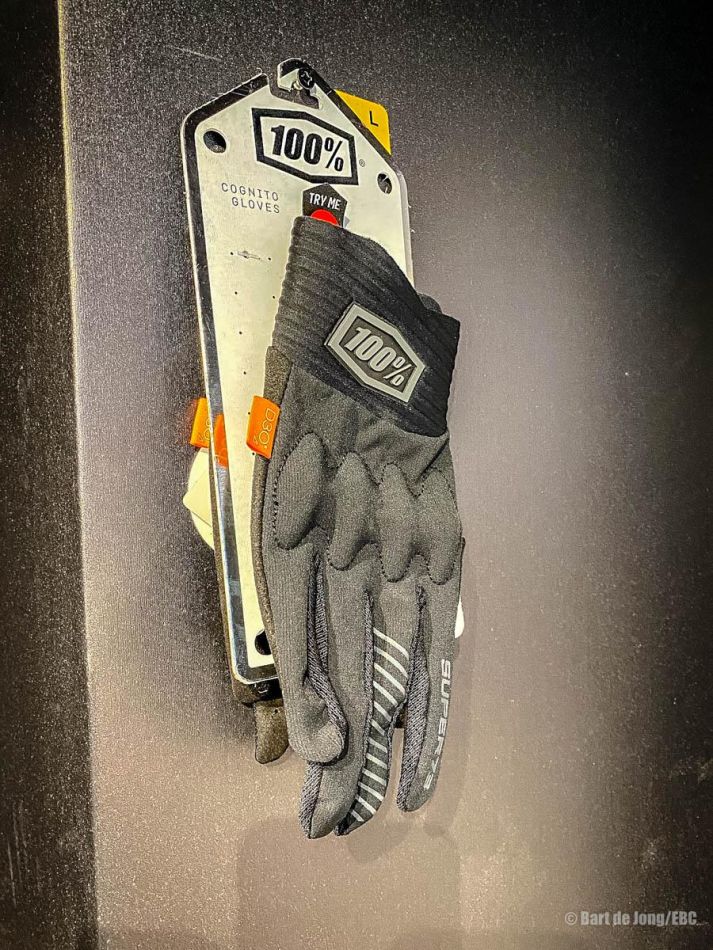 ee for the true BMX fan. At least not on the A-side. We ran into my former GT-Europe boss Charlie Hancock, battery master Atze Ezold before we headed to the 'after party' at the venue near the water fountain. These after parties aren't always the best but this one turned out to be fire. It had been a while since the BMX crew hung out together and it was celebrated. With beer and good music, it doesn't need much else.

We had no big plans to stay long the last day with the long trip back in mind. We did some more bike testing and then had to walk the entire B-side of the Eurobike show as we did not have time to see it all. By this time it was 'public day' and the brands were counting the hours for it to be over. It always is like that. That part has not changed.

When the numbers came in, the 2021 Eurobike show made this announcement: A total of 630 exhibitors from 68 countries and 18,770 trade visitors attended the show, while 13,424 consumers came to the two Eurobike Festival Days as the show said farewell to Lake Constance. To widespread support, the leading bike trade show unveiled its further details of the new concept for Frankfurt 2022 (13-17 July).

BdJ