Grips - Sunday
Stem - Total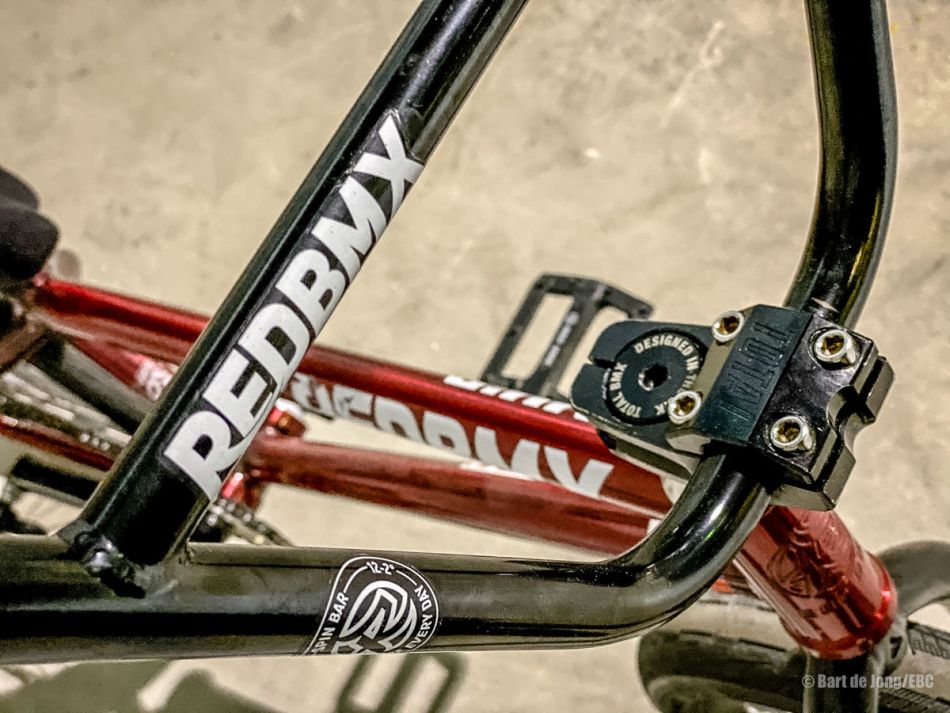 Headset - Total 15mm
Brake lever - no
Brake -no
Cranks - Total Hangover
Pedals - REDBMX pedals
Sprocket - Total
BB - Plastic prototype. Just two plastic pieces. 100 grams lighter then normal
Chain - Eclat
Seat - REDBMX slim combo
Seatpost - Combo seatpost, but there is only 3 cm of seatpost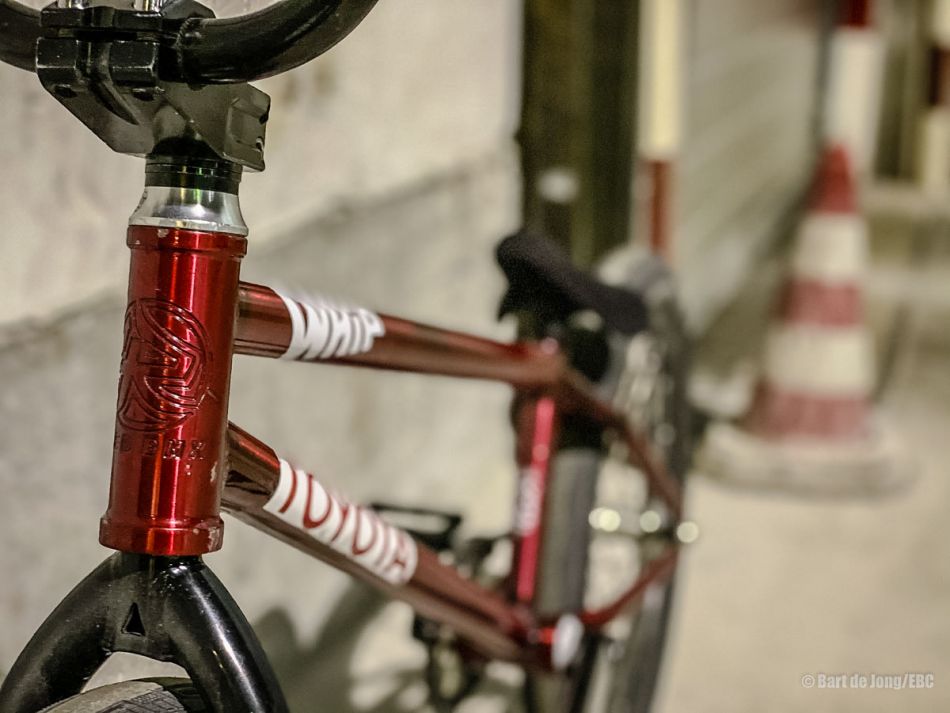 Seatpost clamp - integrated
Front hub - Total tech with titanium axel and bolts
Rear hub - Profile mini titanium driver and bolts
Front rim - Alienation deviant
Rear rim - Alienation skylark
Spokes - titanium USA brand
Tires - Tioga Fastr X
Tubes - tubolito (front) and MaxXis ultralight
Chain tensioners - integrated but I'm not using them
Weight - ~8.6kg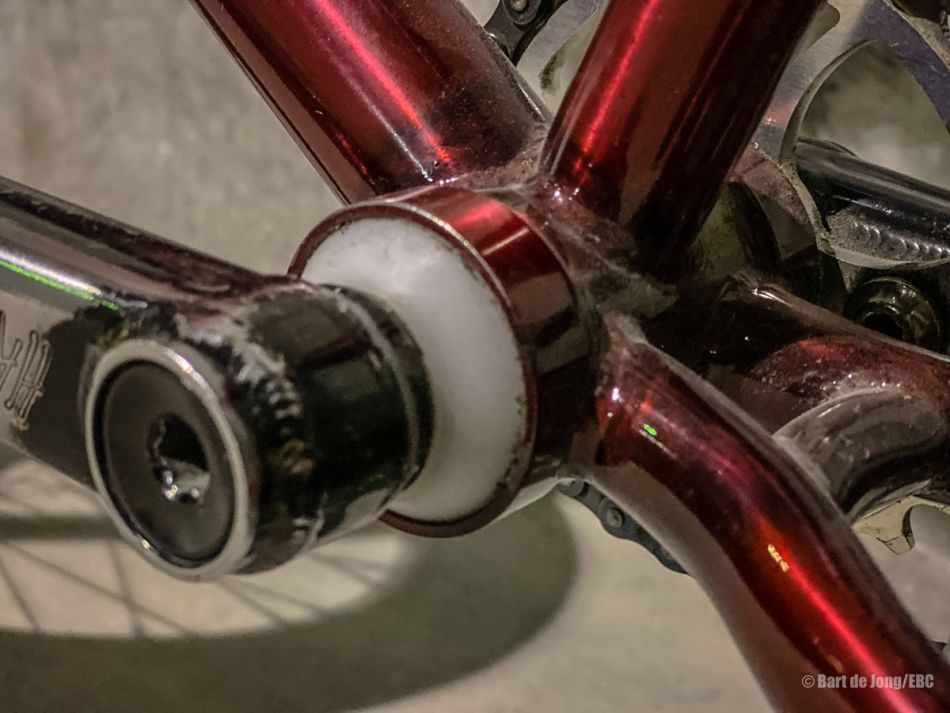 FATBMX: Any specific reason for the low frame?
Irek Rizaev: At the first it's not that low nowadays, it's pretty usual height ; ). And for sure for any kind of whips. Because it's easier to do it, as you don't have to pull up the legs too high.
FATBMX: Do you ever miss having a brake?
Irek Rizaev: Maybe only for some fun stuff like a fufanu. And I really want to try front brakes, I think it's so fun!
FATBMX: How hard is it to get good BMX Freestyle products in Russia?
Irek Rizaev: I think it's the same problem like everywhere, nothing special. The most important thing is to understand what you're doing and love it. I'm so into it and really enjoying it!
FATBMX: Who helps you out the most with your bike (sponsorship)?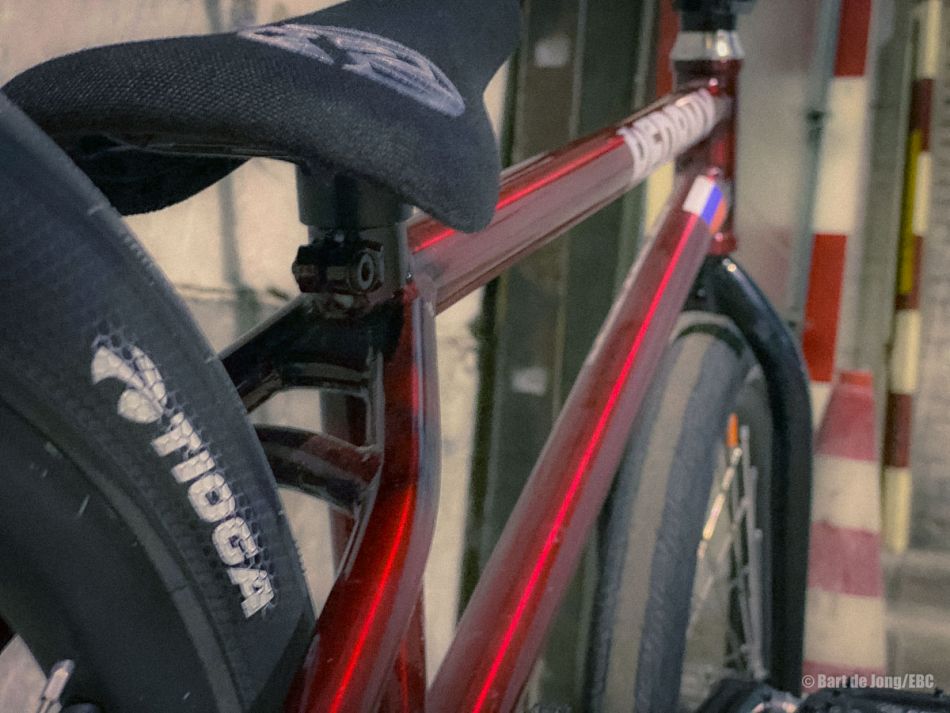 Irek Rizaev: Myself, trying my best parts. Or just pick them somewhere.
FATBMX: What parts do you go through the quickest?
Irek Rizaev: Grips and tires every 1-2 months.
FATBMX: What tire pressure do you run?
Irek Rizaev: Tryin' to keep it on 85-90 psi
FATBMX: Where can people find more information on RedBMX?
Irek Rizaev: On the redbmxco.com website. And instagram @redbmxco
Photos by Bart de Jong/FATBMX