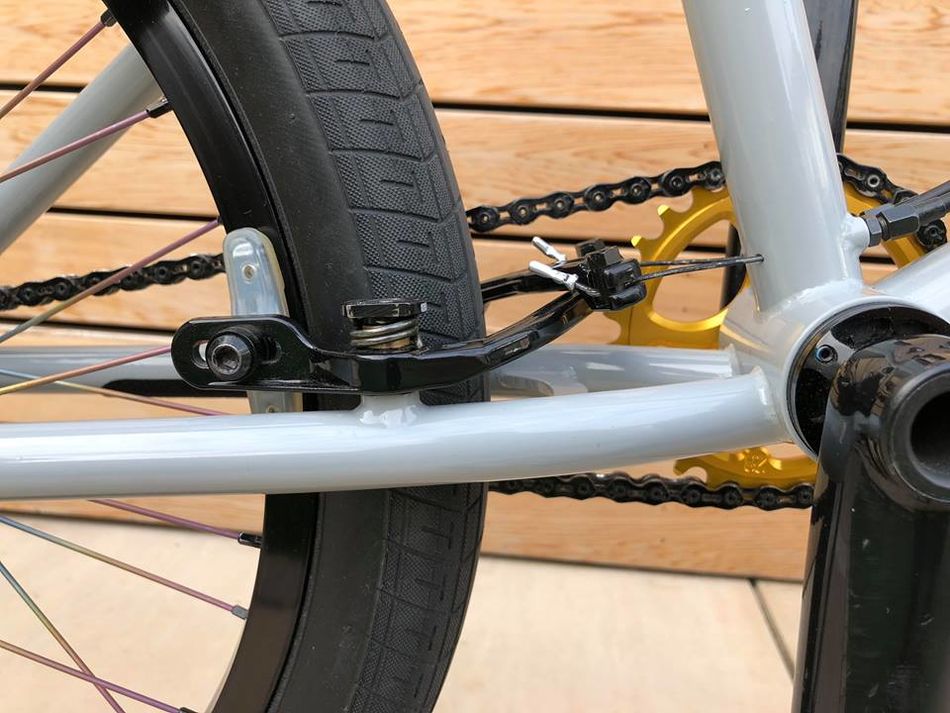 48's were needed back in the day against hang-ups. What has changed since then?
Paul Meacher: I think with better rim construction now, stronger aluminium and things like double butted and titanium spokes 48's just ain't needed nowadays, the 36's hold up pretty well.
How much did your heaviest bike weigh? How many kilo's lighter is this one?
Paul Meacher: My heaviest bike was either my 1996 or my 2000 Hoffman Condor, they both had like 8 piece bars, four huge 5' steel pegs, big chainrings, 48 spoke wheels, two brakes, etc. God knows how much they weighed but I bet it wasn't far off double the weight of my current bike!
Why do Brits have the brake lever on the left?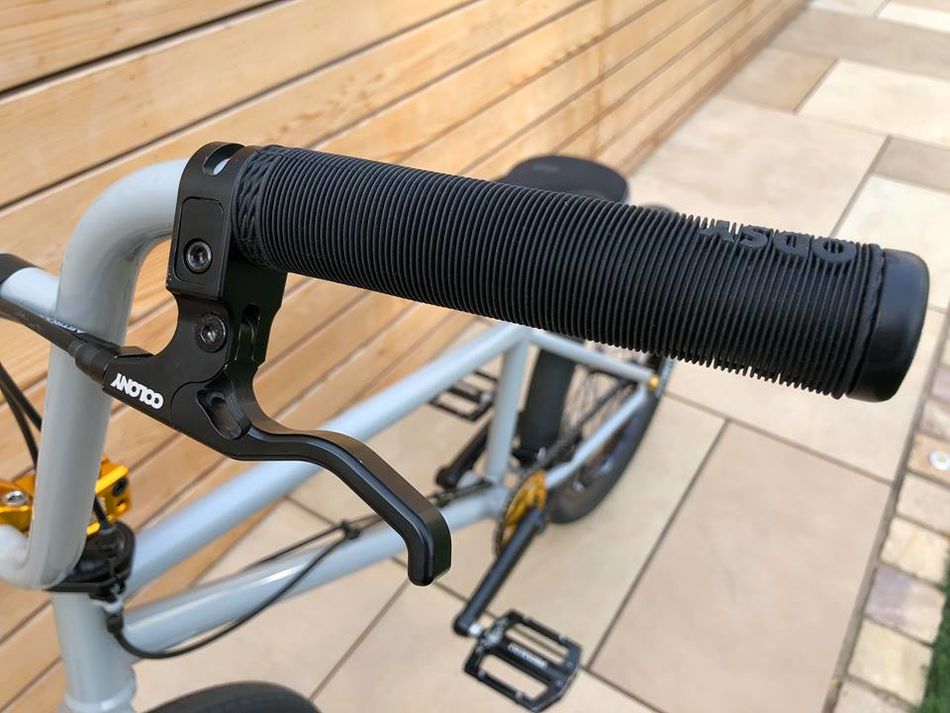 Paul Meacher: Because that's the correct side to have them on ha ha. In all honesty I think it comes come motorbikes having the front brake on the right side so the rear brake would naturally go on the left.
How much pressure in the tires?
Paul Meacher: 110 PSI
Are lip tricks a thing of the past since you don't run pegs?
Paul Meacher: Definitely not, I had pegs on before I just thought I'd run this setup without them for a while, they go on from time to time, depends where I'm riding sometimes too, but I do like my lip tricks.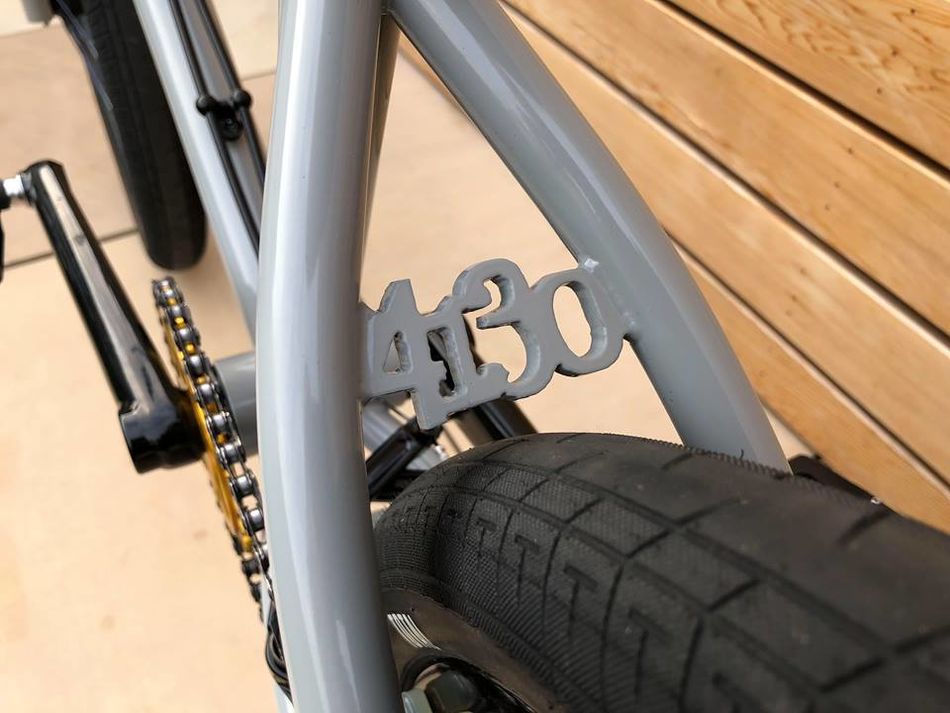 What's your favourite vert ramp?
Paul Meacher: It's a tie between two ramps that are both completely different, Skaterham is my local park and they have a freshly resurfaced 11ft ramp which is beautiful but I also love riding Adrenalin Alleys 13.5ft vert ramp which is now skatelite and has the resi too, both ramps are amazing.
How high have you gotten this bike above coping already?
Paul Meacher: About 12/13ft so far, 14ft has been a goal of mine for a long time so watch this space....
Thanks to: Mike Laird for the awesome frame, Dan Purcell for the paint, Ronnie Remo and Grind bmx for most of the parts
Please take us through your parts list: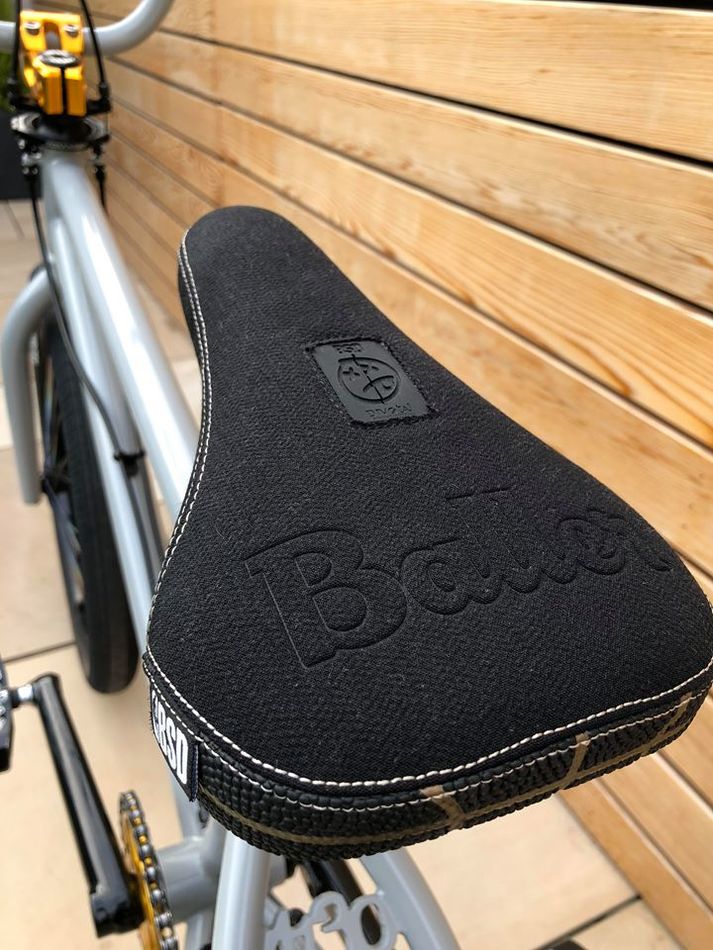 Frame - Lairdframe custom 21'
Fork - Total GS
Bars - Total TWS 9'
Grips - Odyssey Broc Raiford
Stem - Profile Push 53mm with ti bolts
Headset - Total Killabee
Brake lever - Colony Brethren
Brake - Fly CNC (Chainstay version)
Cranks - United Nash
Rotor - Odyssey GTX-R
Pedals - Premium slim (metal)
Sprocket - Profile Galaxy
BB - Vocal DRS
Chain - KMC superlight
Seat - BSD Baller
Seatpost - Demolition
Seatpost clamp - integrated into frame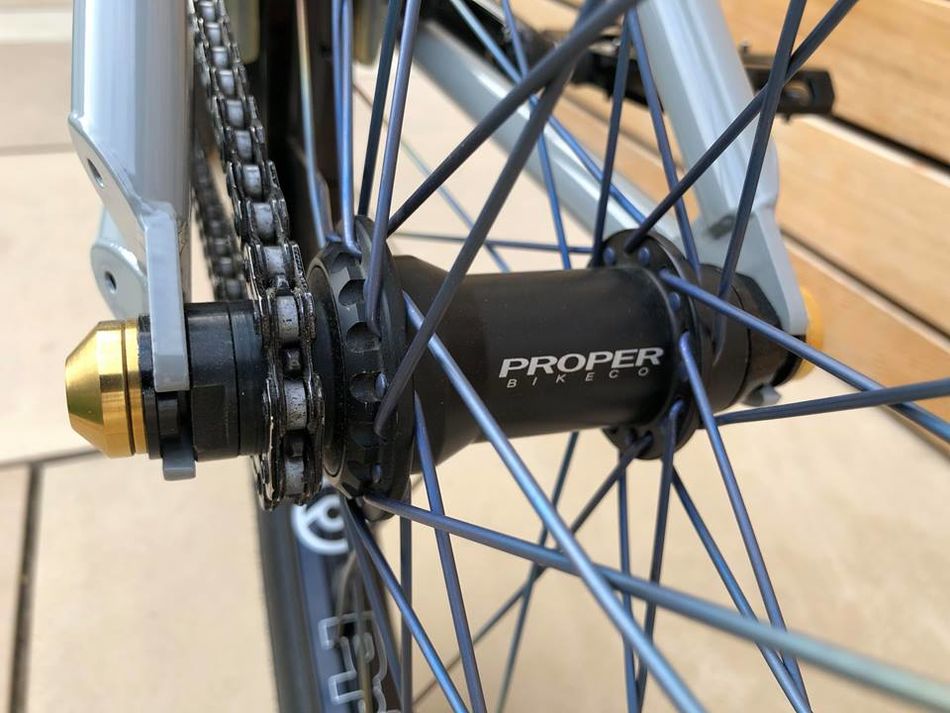 Front hub - Proper V2 female with ti bolts
Rear hub - Proper K7 LHD female with ti bolts
Front rim - Primo 7000 series
Rear rim - Primo 7000 series
Spokes - Titanium
Tires - Total Killabee 2.10
Tubes - United
Chain tensioners - Simple wheel slammers
Weight - 22lb (10kgs)


Pics by Paul Meacher