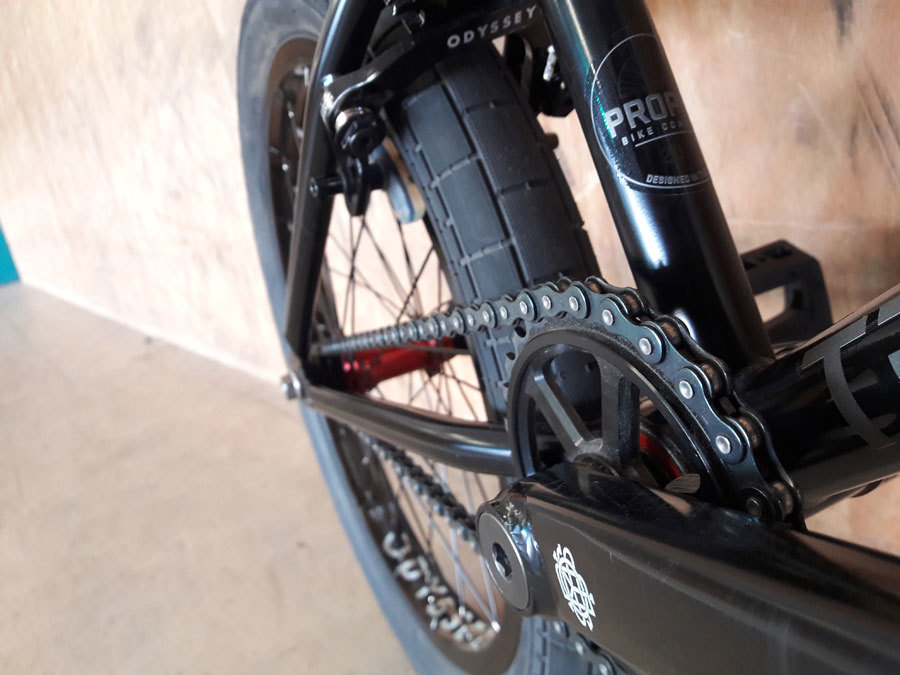 break anymore motivates me a lot. It makes everything much easier and I am often surprised how quickly I land some hard tricks now.
Do you have something customized to make your bikemore personal and perfect for you?
Shanice Silva Cruz: I don't think so. With time each bike becomes familiar I guess. It is my lucky number number 7. (My 7th bike since I started riding almost 12 years ago)
Please take us through your parts list:
Frame: Proper Tecmatik Frame 20.7"
Bars: Proper TTxL 8.75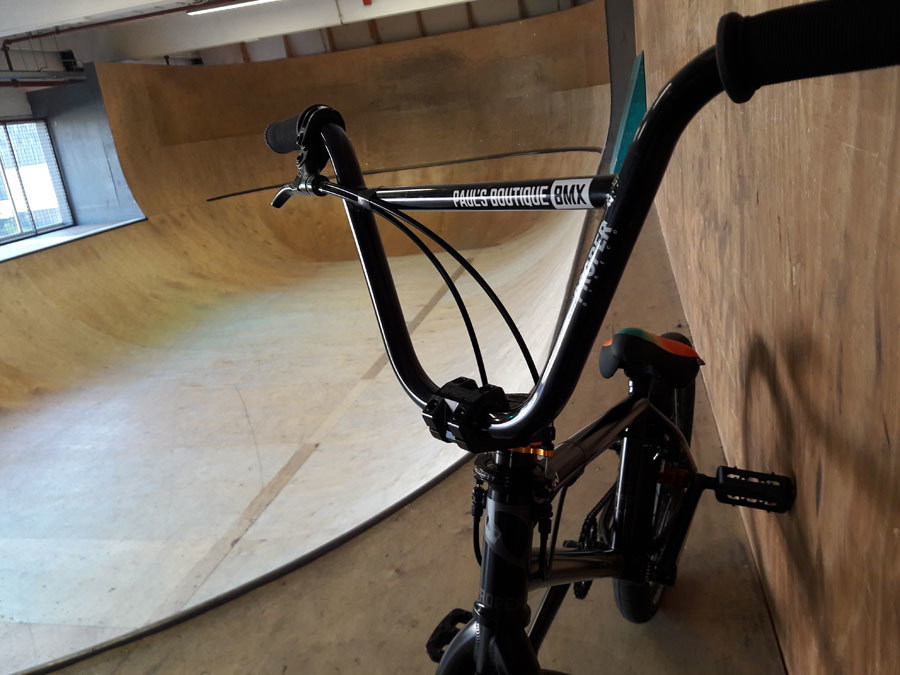 Stem: Proper Acala Topload
Grips: Proper Krayton
Brakelever: Odyssey M2 mono small
Top cable: Odyssey M2
Gyro plate: Proper
Headset: Odyssey Pro Intergrated
Lower cable: Odyssey G3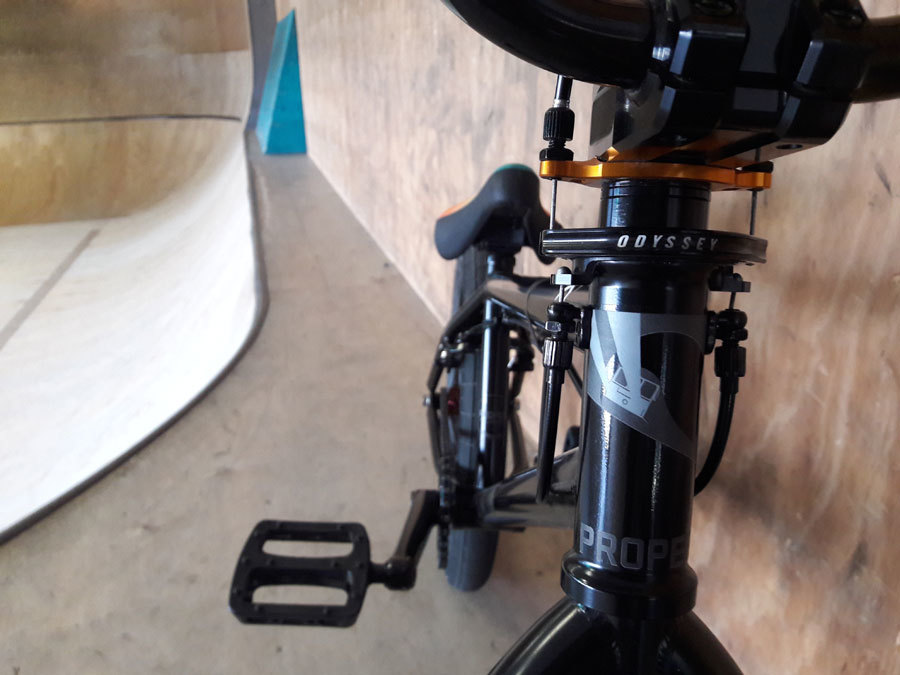 Gyro: Odyssey GTX-S
Brake: Odyssey EVO 2.5
Brake pads: Proper clear
Seat: Proper Pivotal Prism
Seatpost: Proper Pivotal
Sprocket: Proper Magnon 28T
Chain: Tall Order 510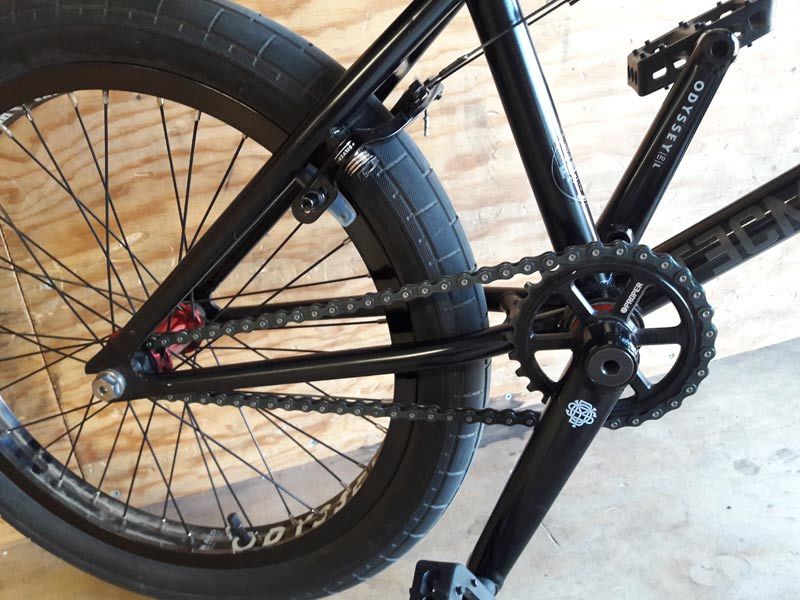 Cranks: Odyssey Calibur 170 mm including BB
Pedals: Odyssey Twisted Pro
Front rim: Odyssey Lighthouse
Front hub: Proper K7 Microlite with TI spindle and bolts
Spokes: Halo by Perfect Bmx wheels
Front tire: Demolition Momentum 2.35
Rear rim: Odyssey Seven K-A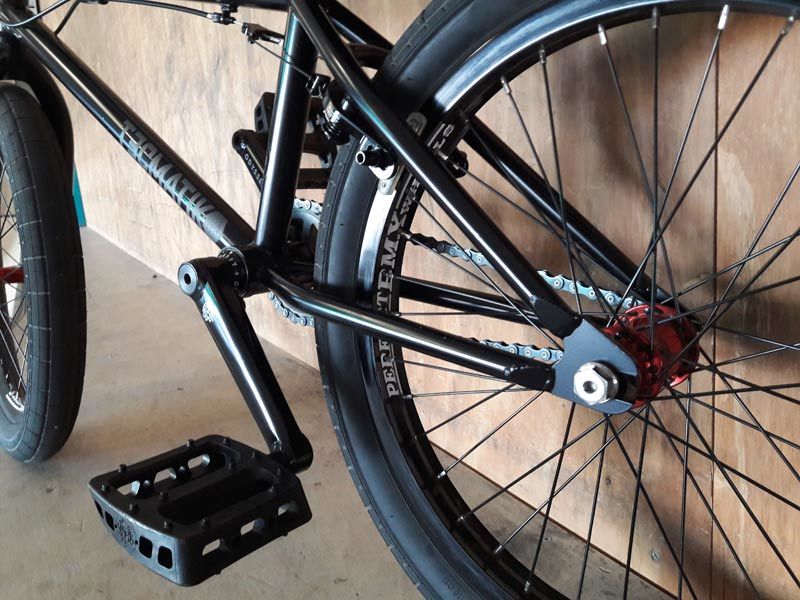 Rear hub: Proper K7 Microlite with TI spindle and bolts
Spokes: Halo by Perfect Bmx wheels
Rear tire: Demolition Momentum 2.2
Weight: 10,5 Kg

Pics by Shanice