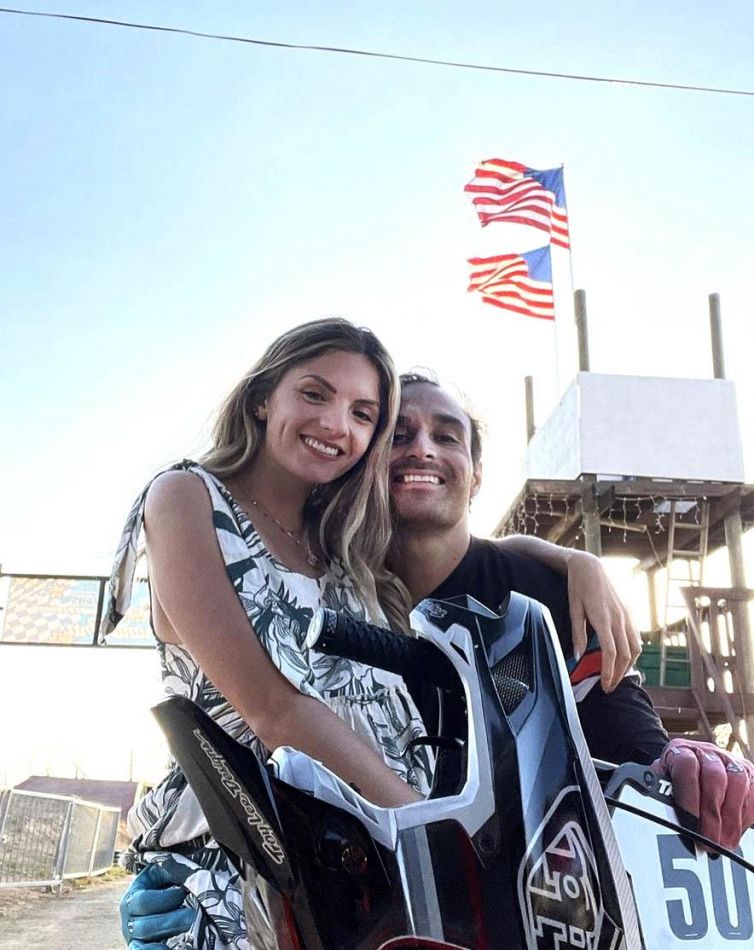 As a father of three kids how did you manage to keep racing BMX?
Emilio Falla: That's why I decided to move to the USA, so I can still be around the industry where I've created a name for myself. I'm blessed to Work and represent Bombshell and this keeps me riding, racing, having fun. My kids are starting to do it as well so I can see myself pretty soon going to nationals to support them.
When did you decide to go from Elite to Vet-class?
Emilio Falla: I had this on my mind probably when the pandemic started, but I was still getting points for the country as one of top three riders for Ecuador. So once 2021 was done I knew I wanted to race in Vet pro Class in the USA. Also getting to see the Grands last year made it an easy decision. Hopefully I'll become the first Ecuadorian to hold an ABA cup. I believe our class is the fan favorite at the moment.
After moving to the USA, how did you manage to continue racing BMX in your neighborhood?
Emilio Falla: I had it planned last year and thanks to Bombshell and Dave it all came true.
How is your training now compared to your Olympic years?
Emilio Falla: It's Way different. First of all I have office hours now, so I'll fit a short gym session before the office and then maybe sprints or track. I'm also training a few athletes so I'm busy all day long besides having three kids but I love every second of it.
Following the USABMX season you need to do some traveling. Do you have any support going to the races?
Emilio Falla: Thanks to the brands like Bombshell, Technique, Davis Racewear and also my own gloves company I can travel here for the USA series.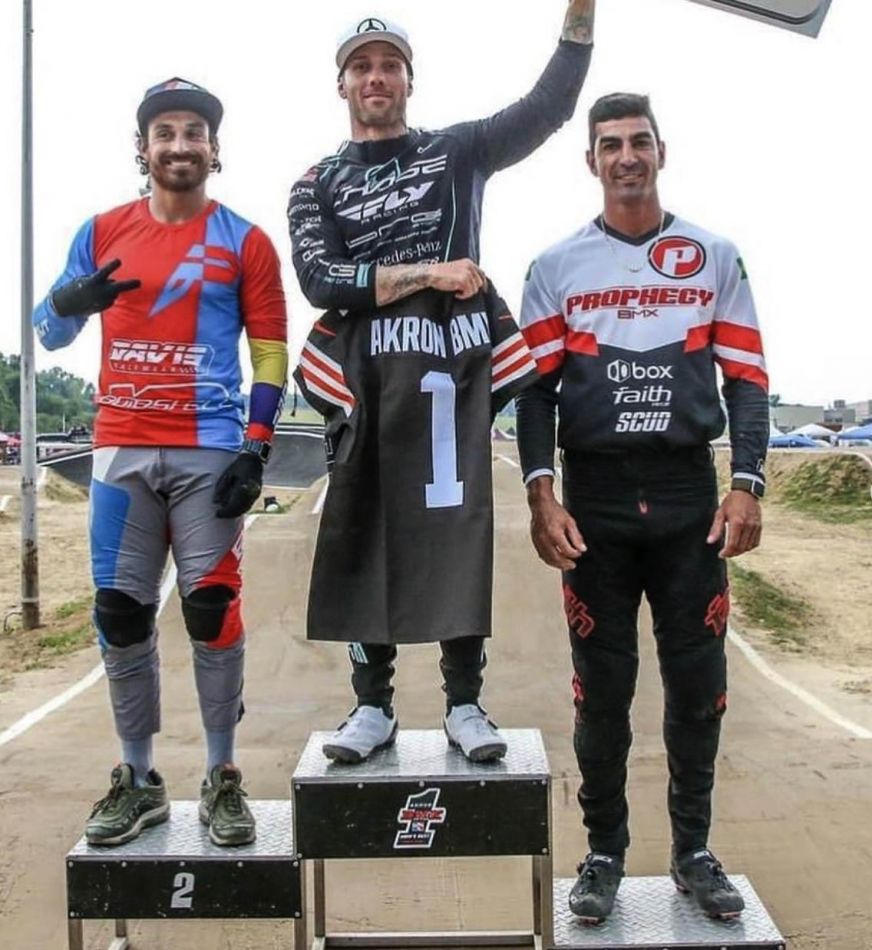 Which riders are your biggest competition in Vet racing?
Emilio Falla: Barry (Nobles) for sure has been killing it, Jeff Upshaw, Alan Hudson, Mosquito, Nacho Salazar, Tyler so it feels like racing AA back in 2008 to be honest, even though most of us have kids now there is a lot of carnage in the main events.
What do you like most about your current BMX bike?
Emilio Falla: First of all I love that it is carbon. I was super excited to try this. It's super fast and reactive out of the gate, great to carve the turns low and the color details. Pictures don't do justice of how the bike looks in real life and for sure the weight is something I love, it's 16,9 lbs.
Have your kids shown any interest in BMX?
Emilio Falla: Yes they do. Emiliano, the oldest one, is starting to do it, the second one, Enzo, loves it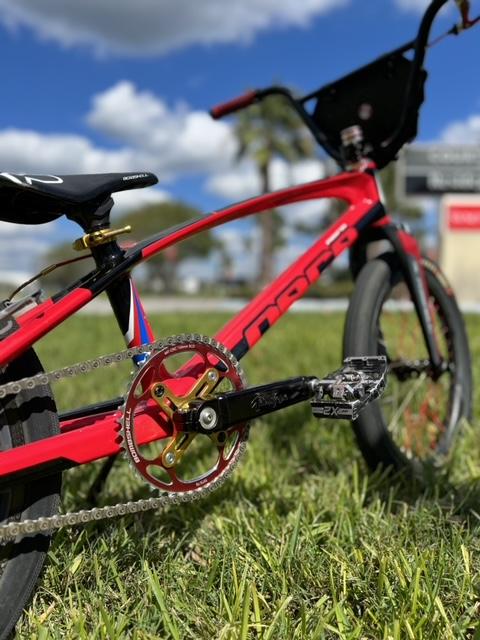 and he will do it even if I'm not into BMX and the little one, Ezekiel, we will see what he wants in the future.

Would you encourage them to pick up BMX racing?
Emilio Falla: I would totally encourage them. Me and my wife believe in helping them achieve their dreams no matter what they are, but we definitely want them to do a sport. If it's BMX it will be easier for me because I know what it's all about.

Where do you see yourself in 5 years from now?
Emilio Falla: I see myself retired for good from racing, traveling with my kids to races, still involved in the industry and having an awesome group of athletes that I can train and, hopefully, one of them achieving the dream of becoming an Olympian.
Last words?
Emilio Falla: Thanks for the interview I love answering this questions it makes me realize how much I love what I do and how grateful I am for what BMX has given me through the years.