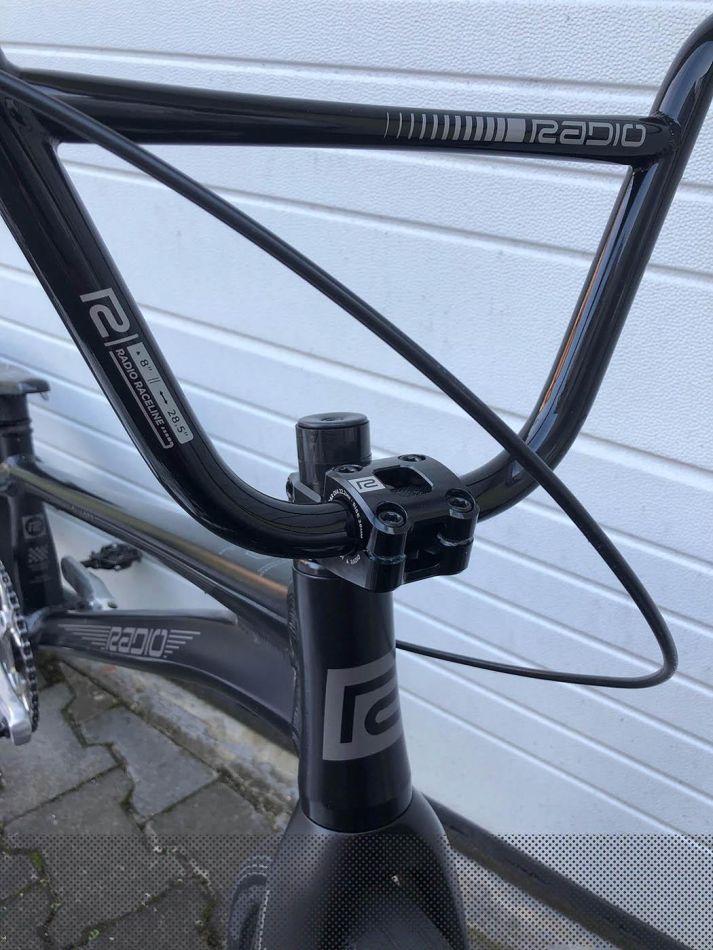 Julian Schmidt: Fortunately we could get back on the track in Stuttgart pretty early again after the first Lockdown. And during the weeks we had to stay at home I could stay pretty busy with doing gym, sprints and gates at my house. It's the racing I have definitely missed the most during this Covid Situation.

How often do you take your bike apart to re-grease everything?
Julian Schmidt: Not often enough haha

Something's loose on your bike. Does that bug you so much that you have to fix it right away?
Julian Schmidt: Yeah I think so. You want to trust your bike before going down the SX Hill.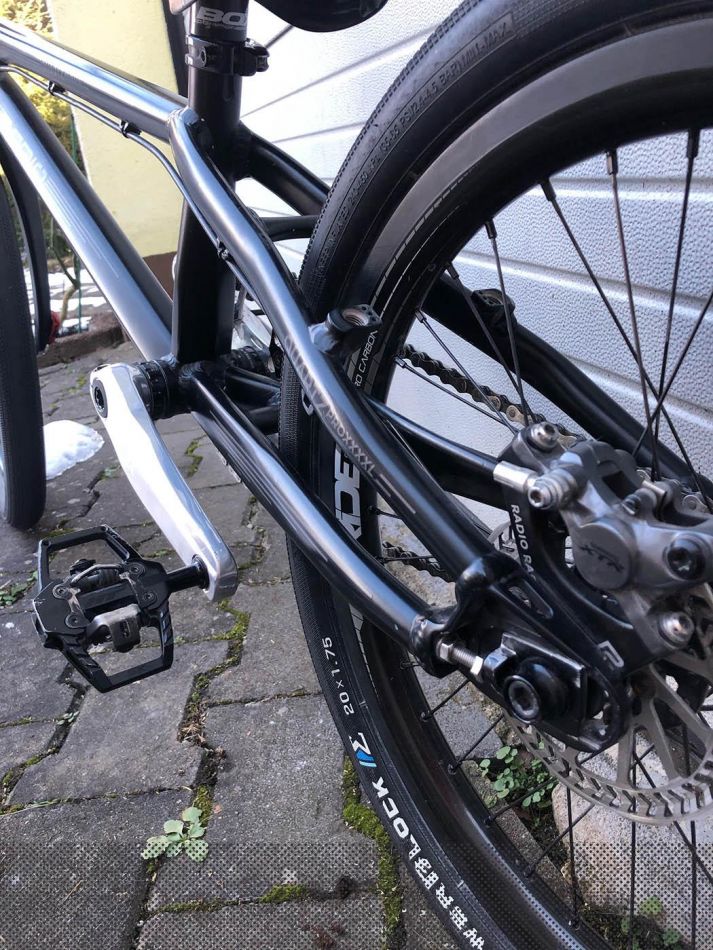 What is the geometry and length of your race frame. Do you know without looking it up?
Julian Schmidt: Yeah I know the basics. The Geometry is pretty standard I guess. The Top Tube of my current Frame is 22.5" and the Rear End around 15.4" depending on the gearing I am using.

Do you ride with flat pedals when you're just messing about or are you always clipped in?
Julian Schmidt: I like to ride skateparks, trails and the local track on flats from time to time. Mostly in the Off season or in some Rest periods without races coming up.

Are you picky about how much your bike weighs?
Julian Schmidt: Not really. I just make sure that the most important parts are as light as possible.

Do you like bike maintenance including the cleaning?
Julian Schmidt: Not really haha. But It feels good when everything is on point so I am still doing it.

What's a bike part you change on the regular?
Julian Schmidt: Grips for sure.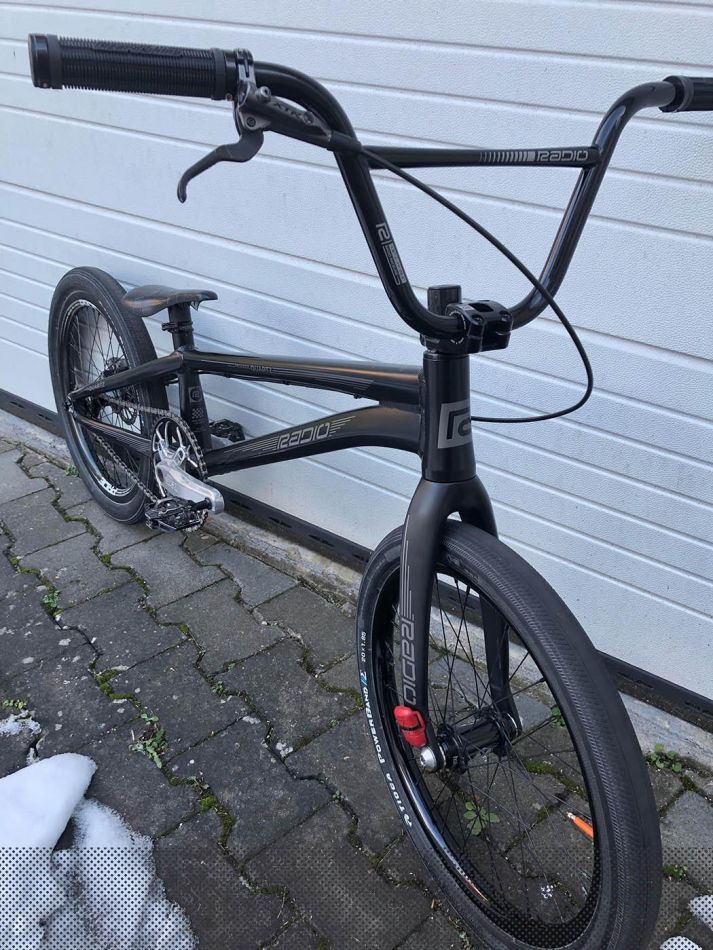 The parts list:

> Frame - Radio Raceline Quartz Pro 4XL
> Fork - Radio Raceline Solar Carbon
> Bars - Radio Raceline Neon Pro 8"
> Grips - Lizard Skins
> Stem - Radio Raceline Neon Pro 54mm
> Headset - Radio Raceline
> Brake lever - Shimano XTR
> Brake - Shimano XTR
> Cranks - Shimano DXR 180mm
> Pedals - HT Components T1-SX
> Sprocket - SD 47T
> BB - SD
> Chain - Shimano
> Seat - Box
> Seatpost - Box
> Seatpost clamp - unknown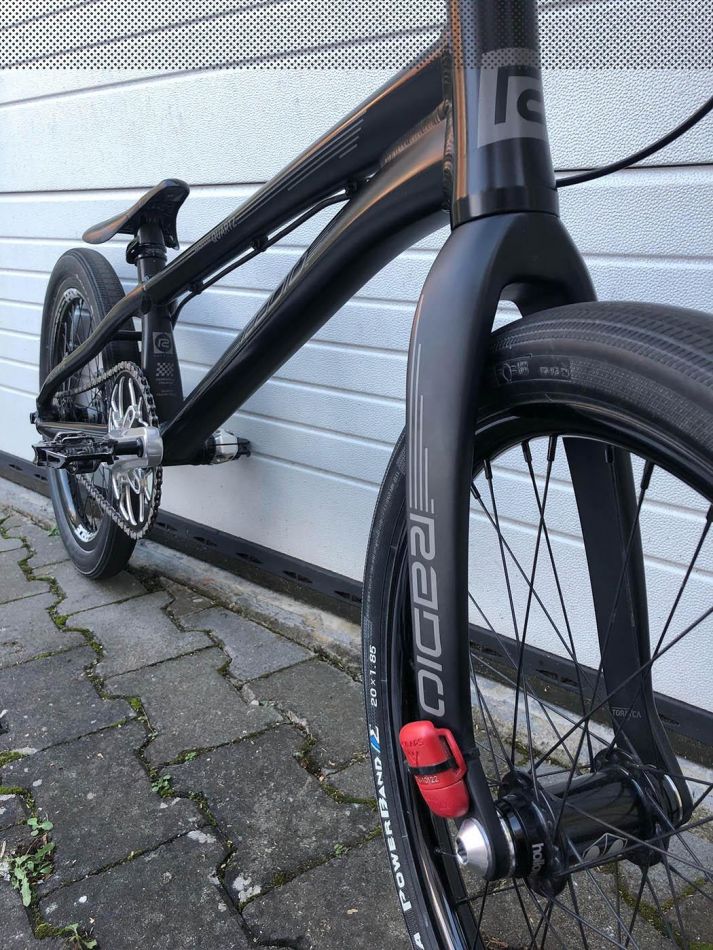 > Front hub - Box
> Rear hub - Pride
> Front rim - Alienation (soon Radio Solar Carbon)
> Rear rim - Pride (soon Radio Solar Carbon)
> Spokes - Sapim
> Tires - Tioga Powerblock and Powerband
> Tubes - Tubolito
> Chain tensioners - Radio Raceline

> Number plate - The one I get at the races

Weight - Not sure

Thanks to: My Family, my sponsors and everybody who supported me over the years! And thank you for the Interview, Bart!