Eloïse Donzallaz: For sure! Even though we don't know when we'll be able to race again..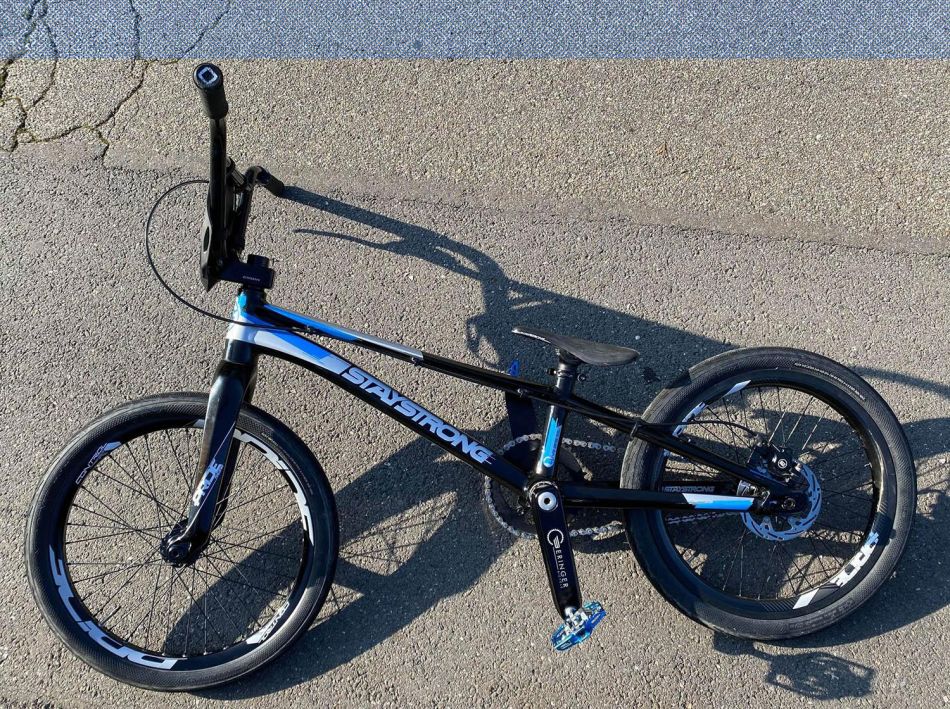 What is the geometry and length of your frame. Do you know?
Eloïse Donzallaz: I don't know it into detail except it's a pro xl, TT 21'25"
Do you always run the same gearing?
Eloïse Donzallaz: Almost. Except during winter prep where I sometimes run different ones.
Do you experiment much with sizes of your frame, stem, bars, crank length to find the right set-up?
Eloïse Donzallaz: Not much to be honest. I don't really have the budget to buy many different parts to experiment them out so I just try to feel as good as possible on my first setting, and then do small changes if necessary.
Do you have something customized to make your bike more personal and perfect for you?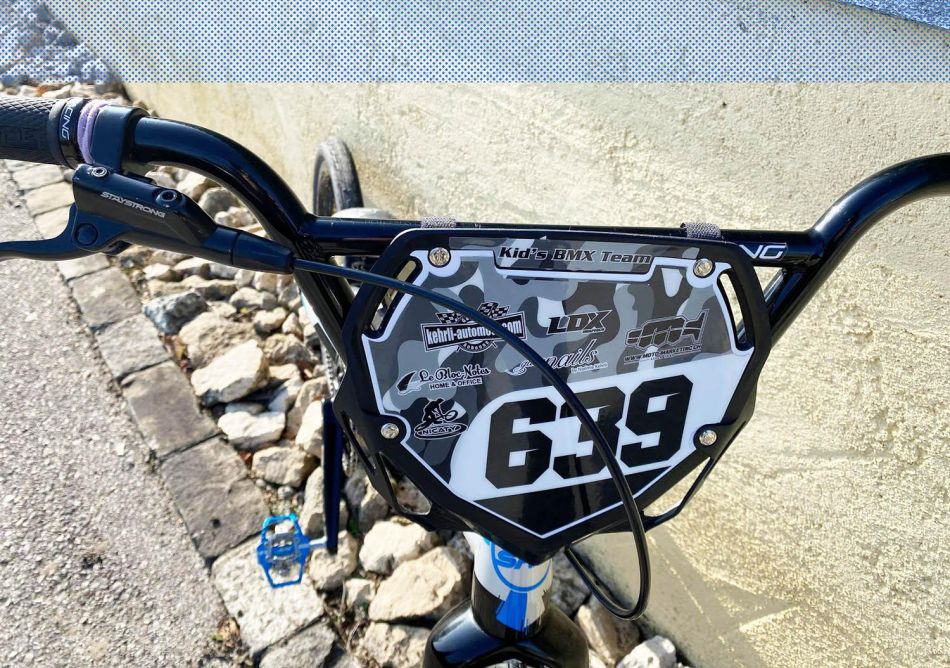 Eloïse Donzallaz: I do! My secret tip to all the girls out there: always have a hair band on your handlebars if like me, you "sometimes" tend to forget to take one for your ride.
Does weight of your bike matter much to you?
Eloïse Donzallaz: Not really tbh, as long as I feel good and comfy on it!
Usual tire pressure?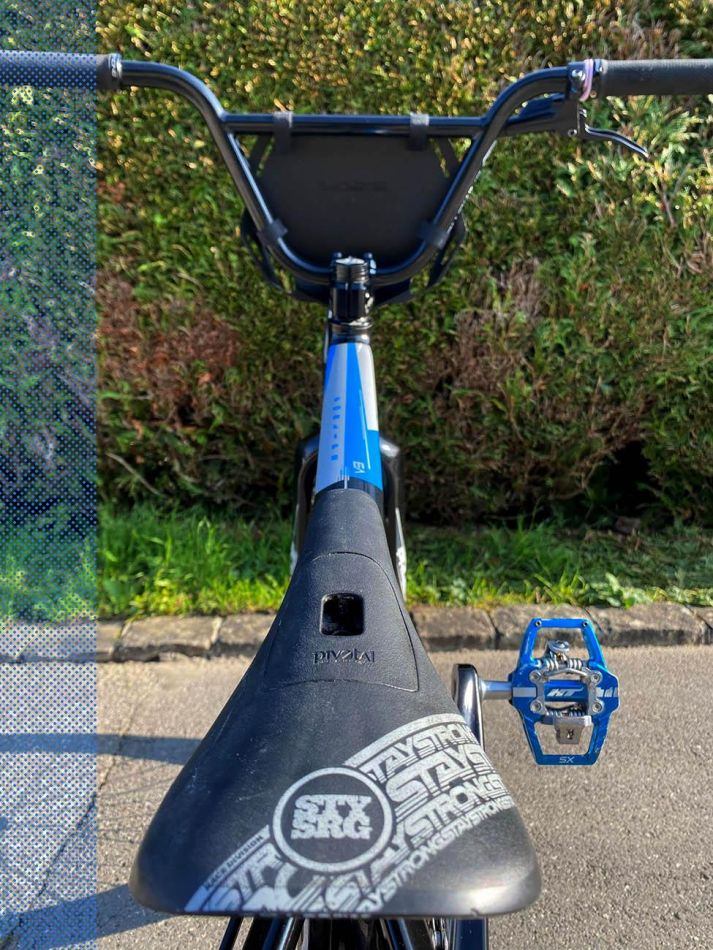 Eloïse Donzallaz: 6 bar
Do you like working on your bike?
Eloïse Donzallaz: I do! I've been building them up since a few years now and I really enjoy it. Actually I appreciate knowing how it's all built and set, then I know it's my fault if something goes wrong.
Please take us through your parts list:
Frame - Staystrong ForLife V3
Fork - Pride silk Carbon
Bars - Pride Sevenmotion
Grips - Pride Cobra
Stem - Pride Cayman
Headset - Speedline
Brake - Kit Forward Pro
Disc - Pride
Cranks - Beringer
Pedals - HT SX
Sprocket - Pride Racing Hexagon
BB - Shimano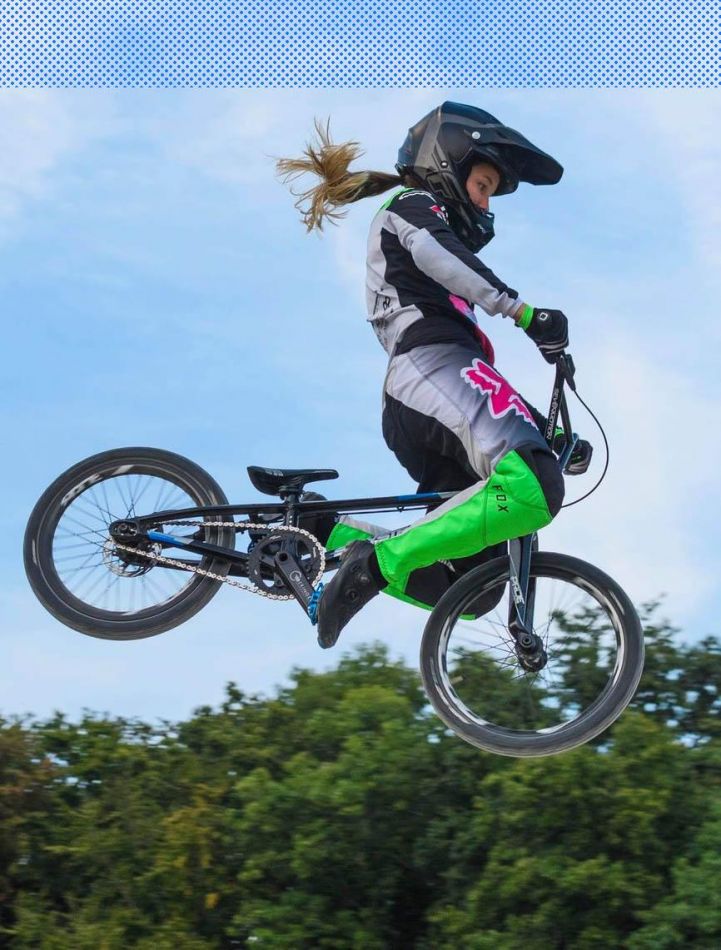 Chain - KMC
Seat - Staystrong Pivotal
Seatpost - Staystrong Pivotal
Seatpost clamp - Staystrong
Front wheel - Pride Control
Back wheel - Pride Gravity Pro Disc Carbon
Tires - Tioga FastR React
Number plate - Box with a sweet custom stickers by LDX Graphics
Weight - 8.6 kg
Thanks to: My mom, coach Herve Krebs and Marie for their unconditional support. To the one and only Koum for his help through his company "Myself Distribution", Gerard Kehrli who helps me through his local team "Kids BMX Team". Then of course all my other partners, friends and anyone else who help me being where I am now, they know who they are! And of course thank you FATBMX for the cool interview!