something Carbon on their bikes even the small kids.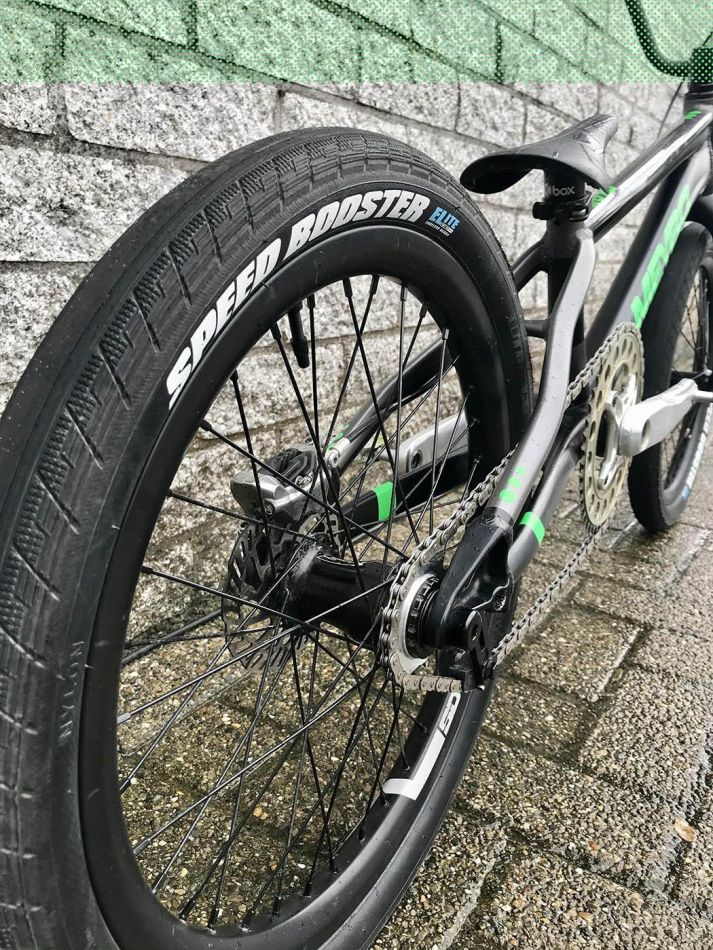 What is a new product that you thought was very welcome in BMX?
Mathijs Verhoeven: I think Meybo bikes did a very well job with the rear end stiffnes. When I was a young kid I rode a Meybo and it was already a good quality bike but nothing special. Since this year I'm riding back on a Meybo with Team Oegema TVE and I just love that stiffnes at the rear end that makes the bike so special.
Do you break a lot of parts?
Mathijs Verhoeven: At this moment not a lot haha, I hope it stays like that in the future.
What is the geometry and length of your race frame?
Mathijs Verhoeven: I don't really know to be honest. Haha.
Do you ride with flat pedals when you're just messing about or are you always clipped in?
Mathijs Verhoeven: I'm always clipped in. I'm not such a technical racer, I like it more when I'm clipped in and go fast instead of doing a slow technical line with less speed and flat pedal.
Are you picky about how much your bike weighs?
Mathijs Verhoeven: No not at all. I don't really care about it and I never think about it. I feel like my body has to do the work and not the bike weight.
Do you like bike maintenance including the cleaning?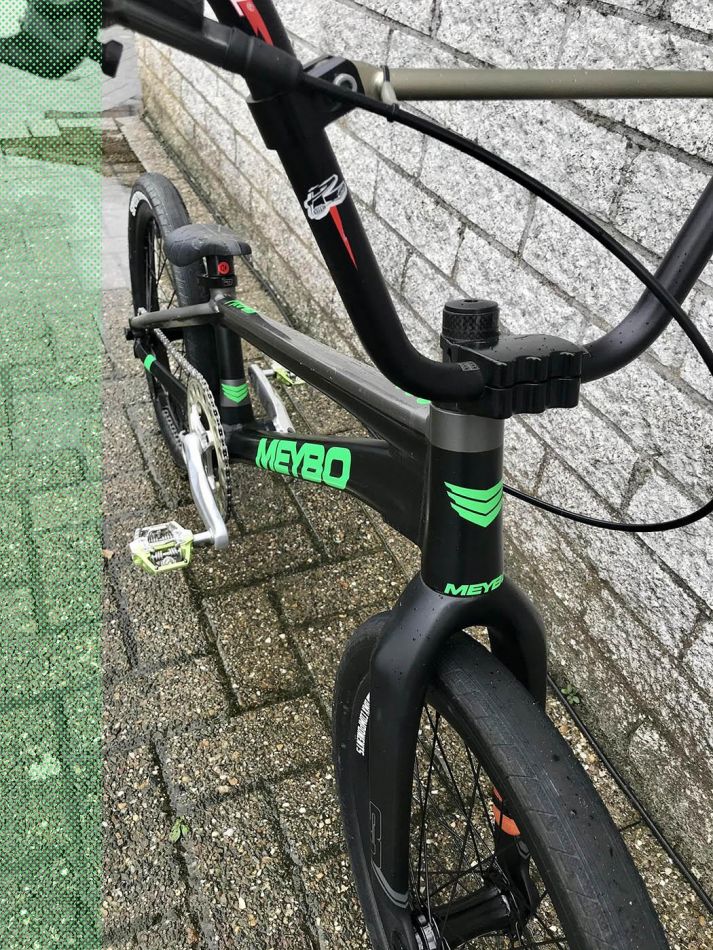 Mathijs Verhoeven: No not at all, haha. Normally my dad or a mechanic does it always but of course I do it as well if I have to. I did it once before a Belgian Championship and I lost it big time so I think it is a little bit of bad luck for me that's why I'm not a big fan of doing it.
How do you like disc brakes, are they better for manual control than V-brakes?
Mathijs Verhoeven: I like disc brakes a lot! I'm not a big fan anymore of V-brakes. I once crashed in wet weather conditions with V-brakes on a carbon rim. It did not brake very well anymore so I rode in on someone during racing, so the next race I had disc brakes and it never happened again.
What's a bike part you change on the regular?
Mathijs Verhoeven: My gearing in certain training periods and also in testing sessions. I love to change it to see if I improve or not.
Please take us through your parts list:
Frame - Meybo HSX 23.0 inch 2021 with fixed rear end
Fork - SD Components Carbon
Bars - Renthal
Grips - Renthal
Stem - Custom Made
Headset - SD Components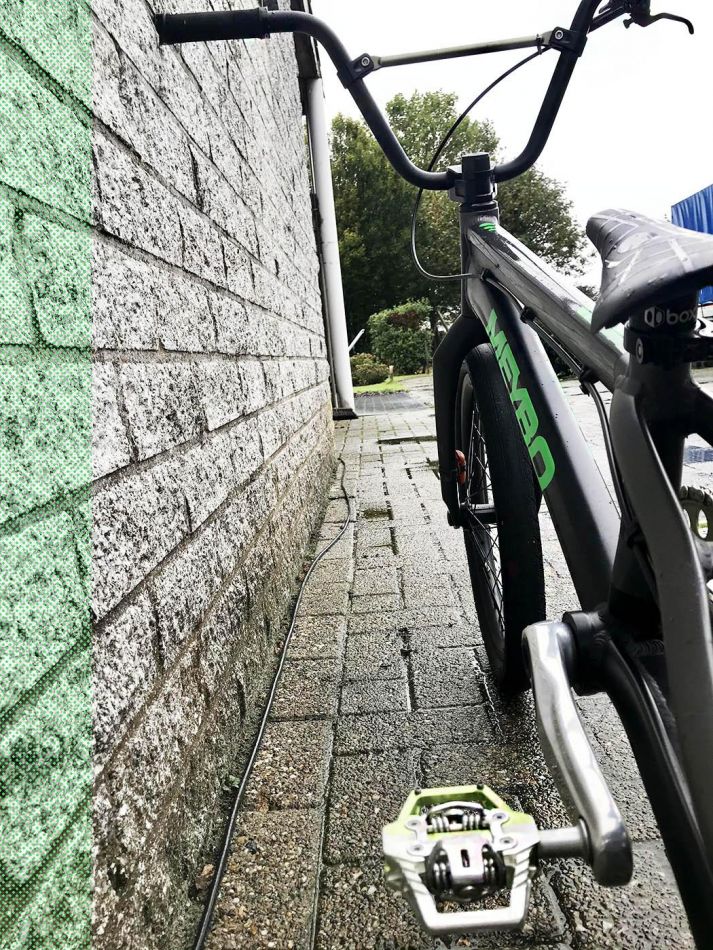 Brake lever - Shimano XTR
Brake - Shimano XTR
Cranks - Shimano DXR 180mm
Pedals - HT Components T1 - SX
Sprocket - Renthal 50T
BB - Intregrated in the frame
Chain - KMC Z1eHX
Seat - BOX Components
Seatpost - BOX Components
Seatpost clamp - SD Components
Front hub - SD Components Sniper pro
Rear hub - SD Components Sniper pro
Front rim - SD Components Carbon
Rear rim - SD Components Carbon
Spokes - SD Components
Tires - Vee Tire Co Speedbooster Elite 1.75
Tubes - Vee Tire Co
Chain tensioners - Custom made
Number plate - BOX Components
Weight - 8,5kg
Thanks to: My family, friends, teammates, coach Martijn Jaspers, Team Oegema TVE and everyone who ever helped me behind the scenes and will help me in the future.